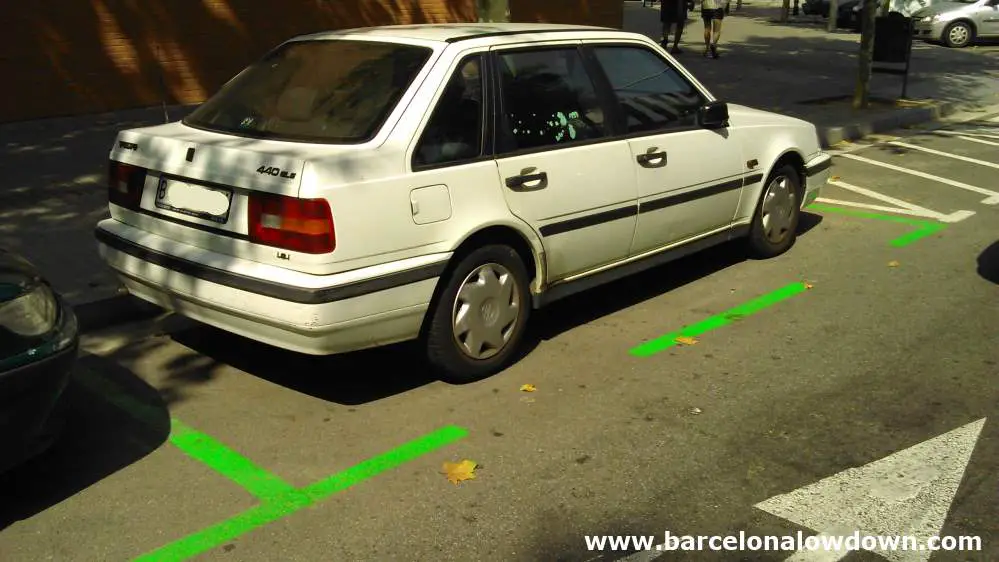 On street parking in Barcelona is limited and finding somewhere to park for free isn't easy. In 2005, in an attempt to free up parking spaces for local residents and to reduce traffic in the city centre, Barcelona city council introduced parking meters and colour coded parking zones; Area Verda (Green Zone) and Area Blava (Blue Zone).
Updated July 2016
Unfortunately this post is now obsolete.
This year it has been announced that the parking meters in the green and blue zones will function as usual during August.
During August, when a large proportion of Barcelona residents traditionally go on holiday, parking restrictions are lifted from most of the Green Zone and approximately 80% of the Blue Zone.
There are some areas where you still have to pay including the Blue Zones near the Barceloneta beach, the Sagrada Famillia Basilica, the Hospital de Sant Pau and most of the Blue Zone in the city centre.
Although it may sound complicated, it's easy to find out where you're allowed to park for free. When leaving your car simply check the nearest parking meter. A yellow sticker like the one above indicates that you are in a free parking area. To make sure that you can park for free scan the QR code which opens a map showing where you still have to pay during August.