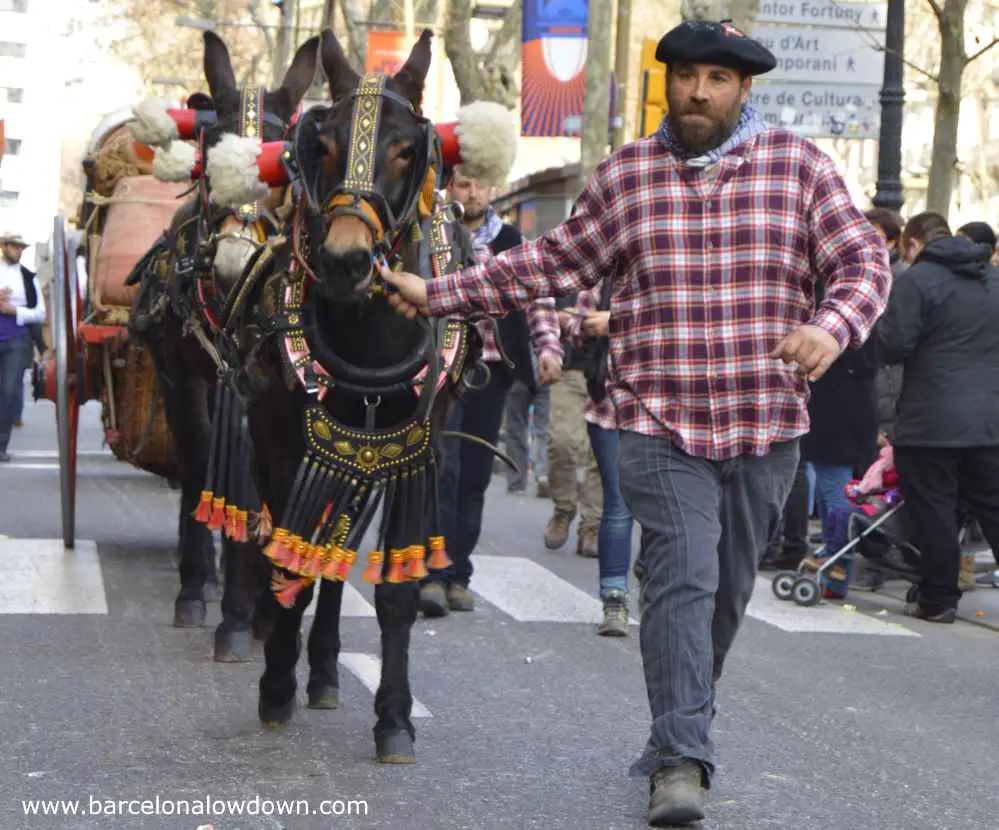 Every January, in towns and cities across Spain, animals take to the streets to celebrate the feast of St Anthony Abbot. Saint Anthony was a Roman Catholic monk born in Egypt in the 3rd century and is the patron saint of (among others) domestic animals, basket weavers, farmers, grave diggers and the sick.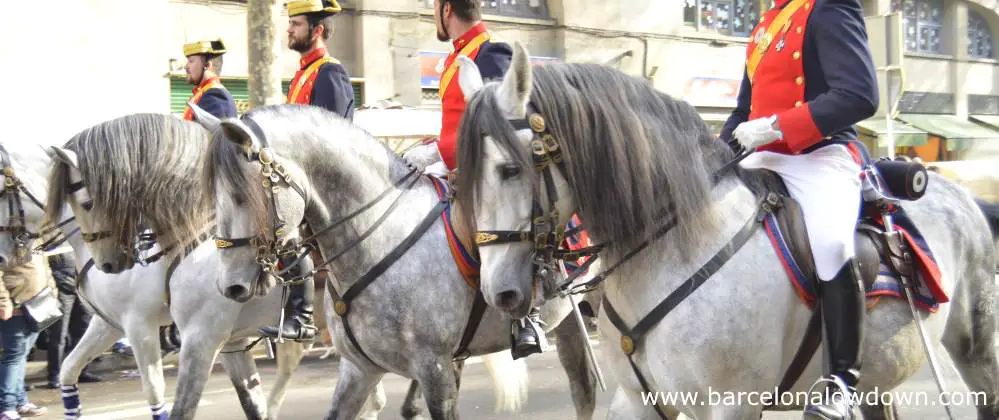 Several towns in Catalonia hold a parade called Els Tres Tombs which dates back to the 15th century when farmers brought their animals into town to be blessed. Literally the three tumbles, the parade's name refers to to the fact that the procession traditionally completes three laps of the town. In Barcelona there is an added twist whereby local people bring their pets to be blessed.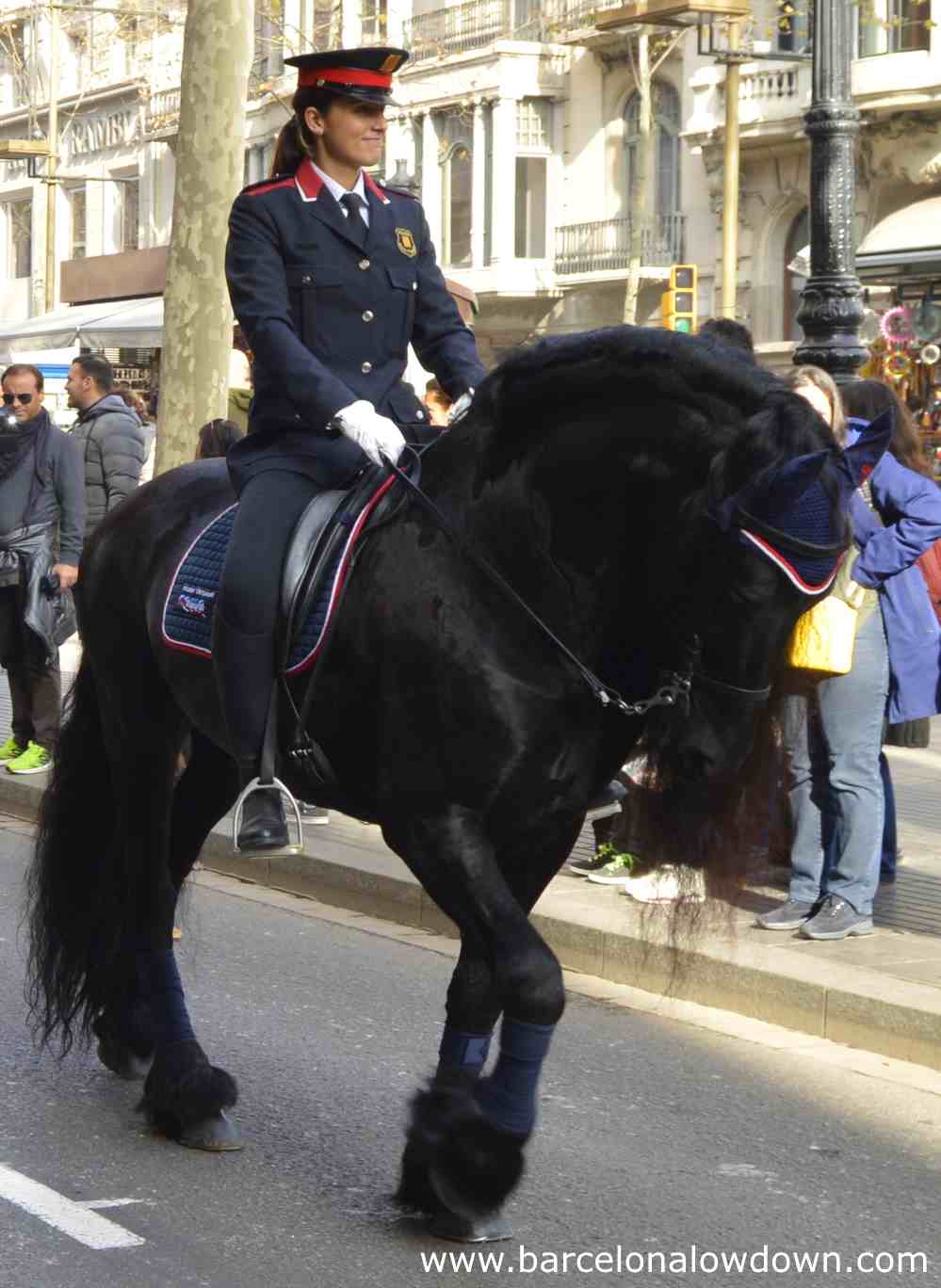 The 3 tombs parade in Barcelona
El Cavalcada dels Tres Tombs de Sant Antoni takes place on the first Saturday after St. Anthony's day (January 17th) and was first celebrated in 1826.
The parade starts at 11am in Avinguda del Paral·lel and winds it's way slowly through the centre of Barcelona to the Mercat de Sant Antoni market.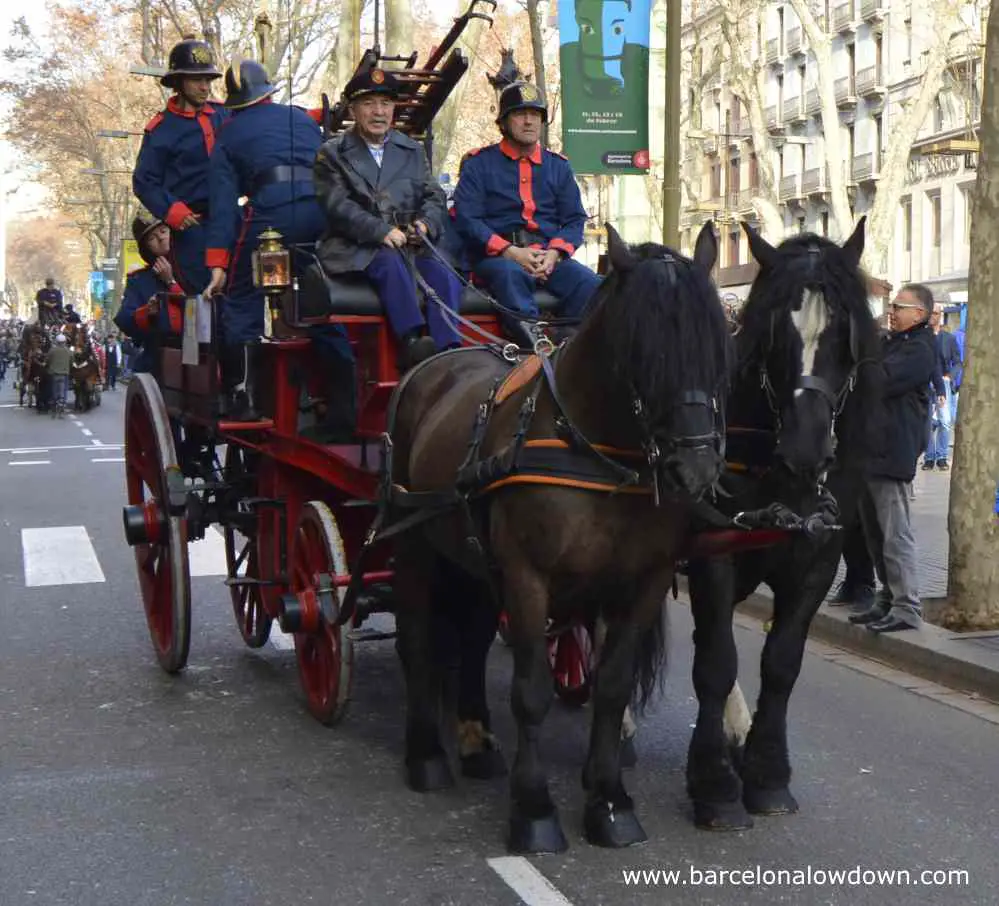 More than 50 historic horse drawn vehicles take part including carriages, farm vehicles, a fire engine and a hearse accompanied by a brass band, mounted police and horses and ponies of all shapes and sizes with riders in traditional costume.
The parade takes around two and a half hours to complete the route.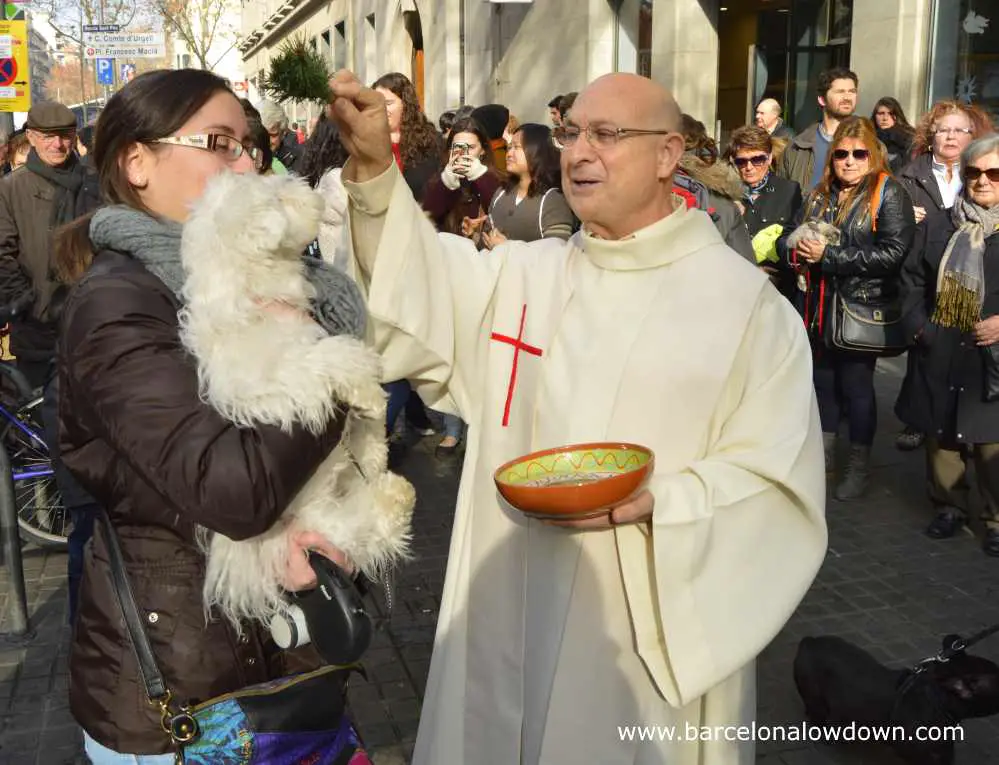 When the procession passes L'Escola Pia Sant Antoni church (Ronda de Sant Pau 72) horses and riders are blessed by a priest. Once the animals taking part in the parade have been blessed, people crowd around the priest to have their pets blessed and anointed with holy water!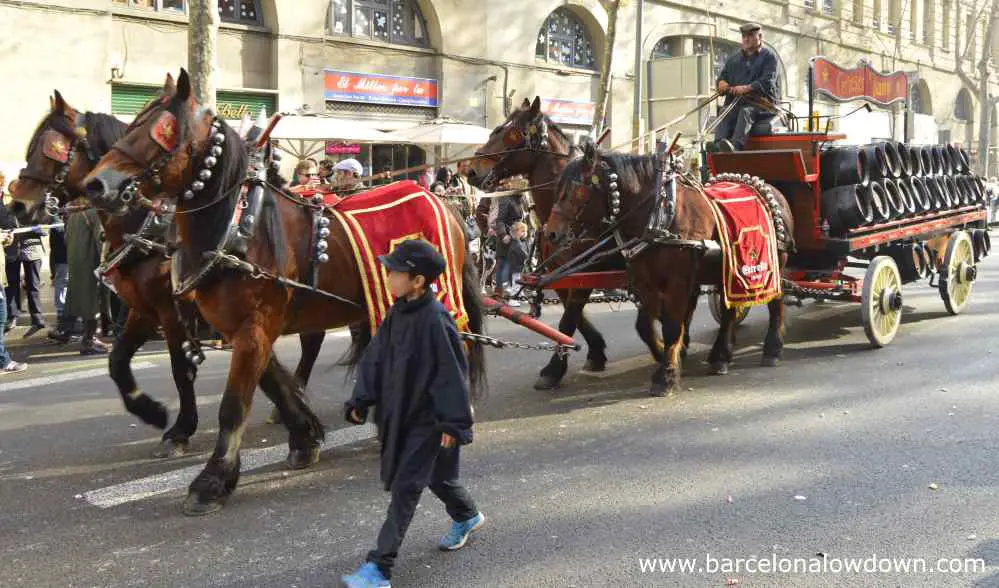 Route of the tres tombs Parade
Crossroads between Avda. Paral·lel y Tamarit, Tamarit as fr as the Mercat de Sant Antoni market, Parlament, Ronda de Sant Pau, Urgell, Floridablanca, Ronda Sant Antoni, Plaça Universitat, Pelai, La Rambla, Carrer del Hospital, Plaça del Pedró, Carrer Manso and back to the Mercat de de Sant Antoni where the parade ends.
You can check the date of this years parade here and download a map of the route here.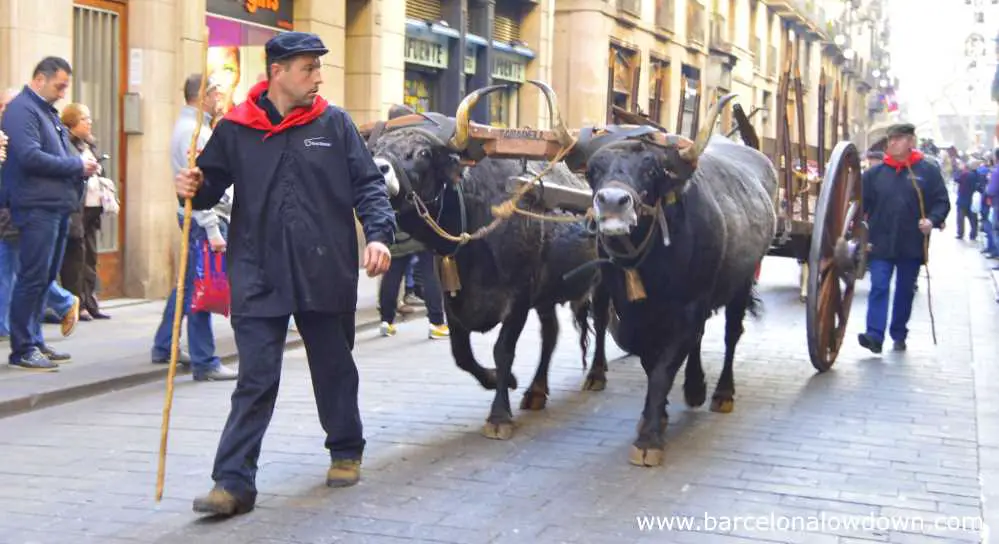 Other towns which hold tres tombs parades:
Barcelona, earlier in January another 3 tombs procesion takes place in the Sant Andreu district of Barcelona.
Vilanova I Geltru stages what is reputedly the largest 3 tombs parade which takes place annually on the 17th of January.
Valls, 100km from Barcelona, this small town is also famous for it's 3 tombs parade.