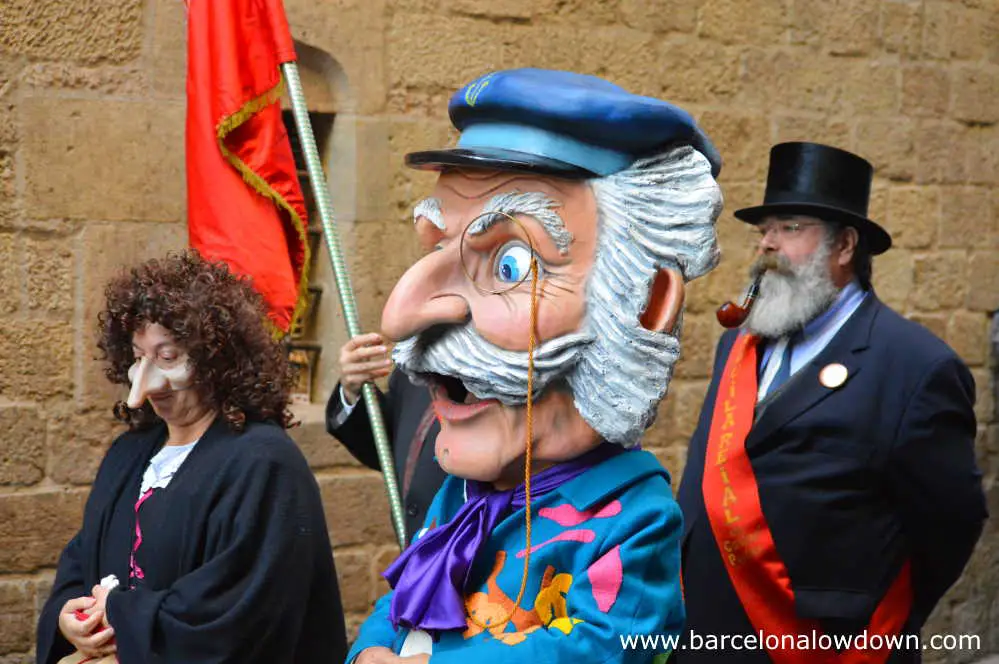 L'Home dels Nassos (the man of the noses) is a mythical figure from Catalan folklore with as many noses as there are days left in the year. On January 1st he has 365 noses which he then loses, one per day, as the year advances.
During most of the year, the nose man hides away and only comes out on the 31st of December.
On the morning of New Year's Eve, parents tell their children to be on the lookout for a man with as many noses as there are days left in the year. The idea being that their excited youngsters will expect to see a man with hundreds of noses.
The game is a play on words based on the fact that, on the 31st of December, there's only one day left in the year and any passer-by could potentially be L'Home dels Nassos.
Origins of the Man of the Noses
The man of many noses' affliction is symbolic of the passage of time and starting afresh on New Year's Day.
The tradition probably evolved from the Roman pagan god Janus, the god of transitions, beginnings and endings, gates and doors.
Janus is normally portrayed with two faces, one reflecting on the past, the other looking forward to the year ahead.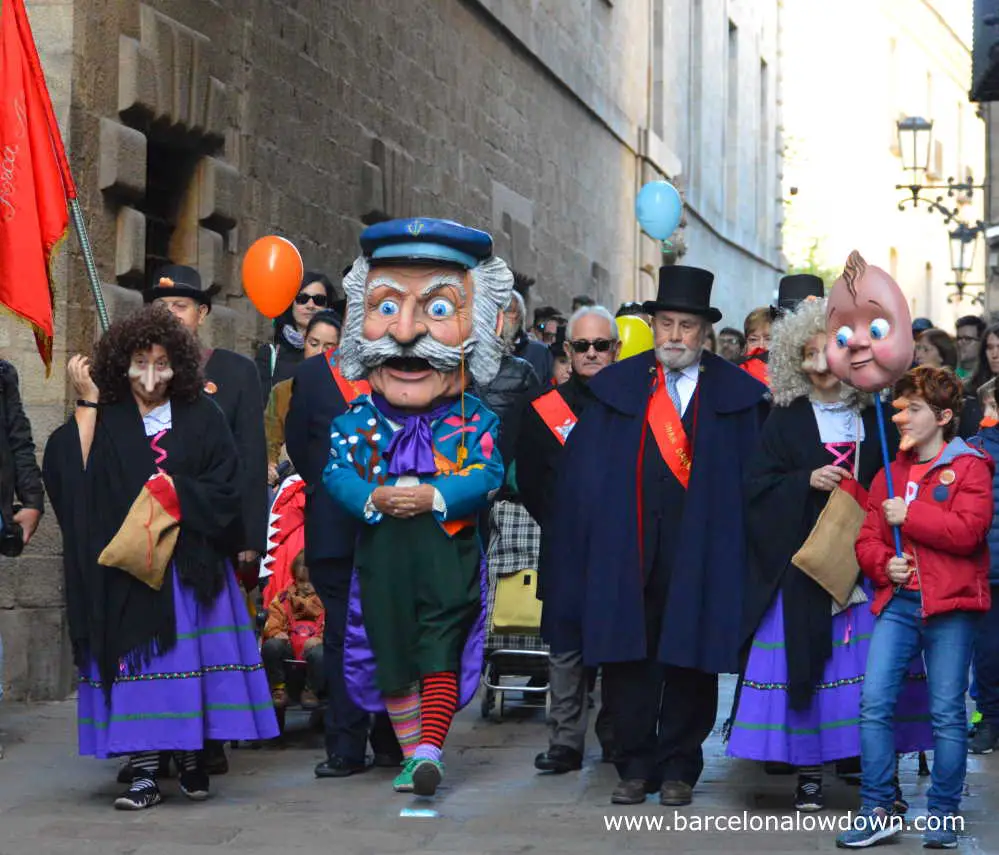 L'Home dels Nassos in Barcelona
The tradition of the man of the noses is celebrated in towns and cities throughout Catalonia, Navarra, La Rioja, Aragon and Mallorca.
In Barcelona, on December 31st, a Capgross with a large nose makes appearances in several locations throughout the city.
The exact route varies each year but normally starts at the Casa dels Entremessos at 10 am and finishes in Plaça de Sant Jaume at around one-thirty. This year's itinerary will be published on the Barcelona City Council website a few days beforehand.
Cursa dels Nassos
Barcelona's last sporting event of the year is the Nose Race. A 10km charity fun run that starts and ends in Carrer de la Selva del Mar at 17:30 on January 31st.
The race has a festive atmosphere and is open to anyone aged sixteen and over. Race organizers also arrange a series of training events during December. More information here.