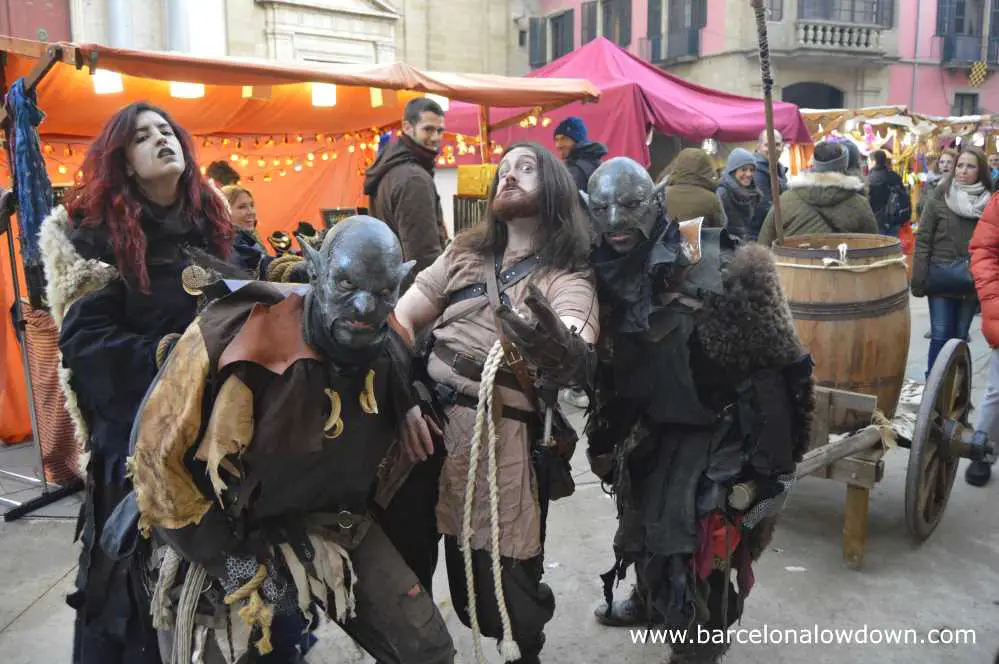 Every year, at the start of December, the town of Vic stages one of the largest and best-known medieval markets in Spain. El Mercat Medieval de Vic lasts four days and, for many Barcelona residents, is an essential part of the run-up to Christmas.
Located just 70km from Barcelona, Vic is a regional capital and was an important city during the medieval period. The town centre is replete with buildings from the 14th and 15th centuries which make an ideal backdrop for a medieval fair.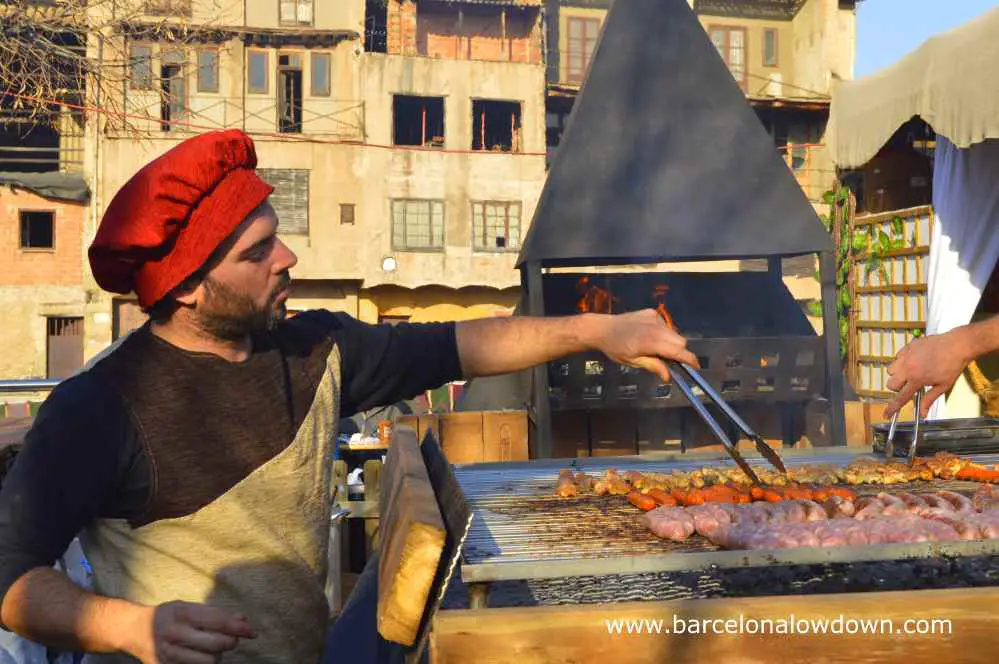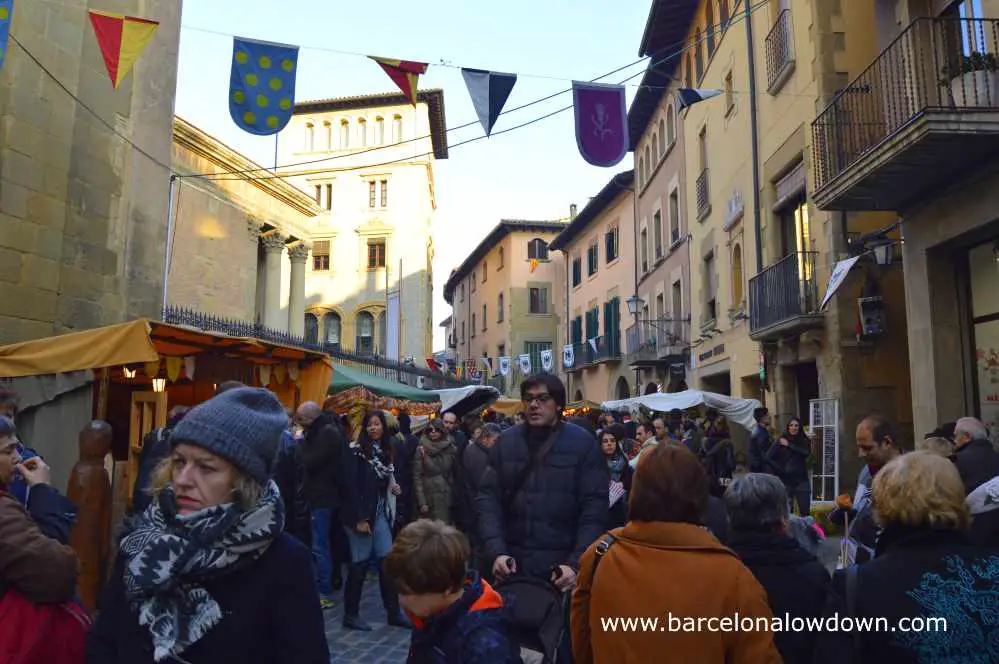 For four days, the narrow cobbled streets of the old town fill with stalls selling traditional crafts, food, drink and gifts. Musicians, jugglers and Orcs (don't ask me) roam the streets, mixing with visitors and adding to the festive atmosphere. There are displays of falconry, archery, puppetry, theatre, and belly dancing, as well as a knights' encampment for younger visitors.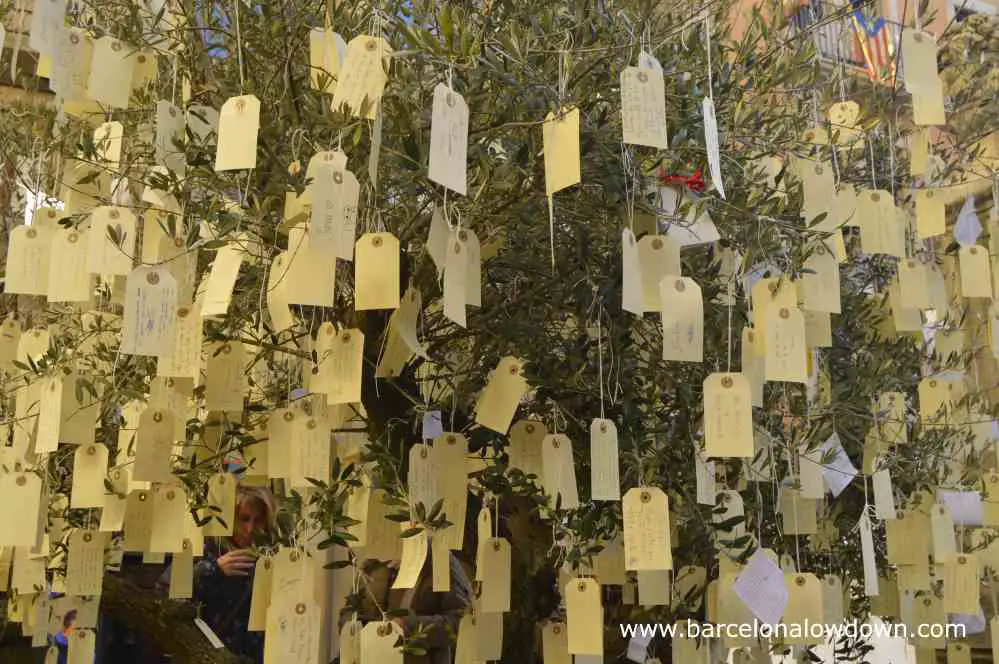 One unique feature of Vic's medieval market is the tree of wishes, an ancient olive tree where visitors hang wishes that they hope will come true during the following year. You can get paper luggage labels from the tourist information office (as well as a map of the market and timetable of events).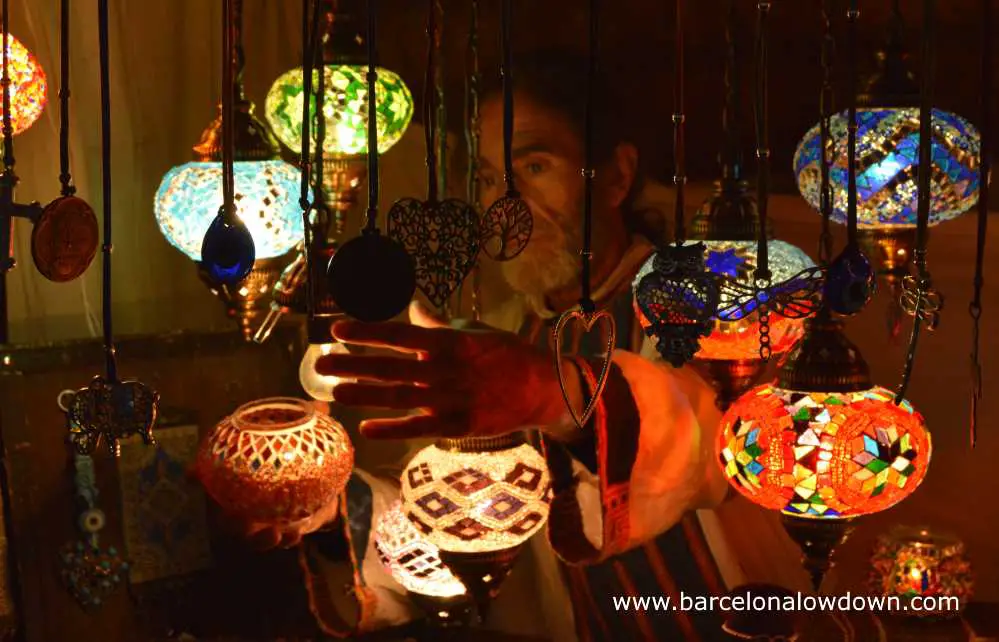 Vic is famous for fuet , a kind of cured sausage similar to chorizo, and many of the stalls sell fuet, secallona, espatec and other meat items. There is also a large range of artisan cheeses available, as well as traditional herbal remedies, candles and handmade soap.
There's more information in my Vic travel guide >>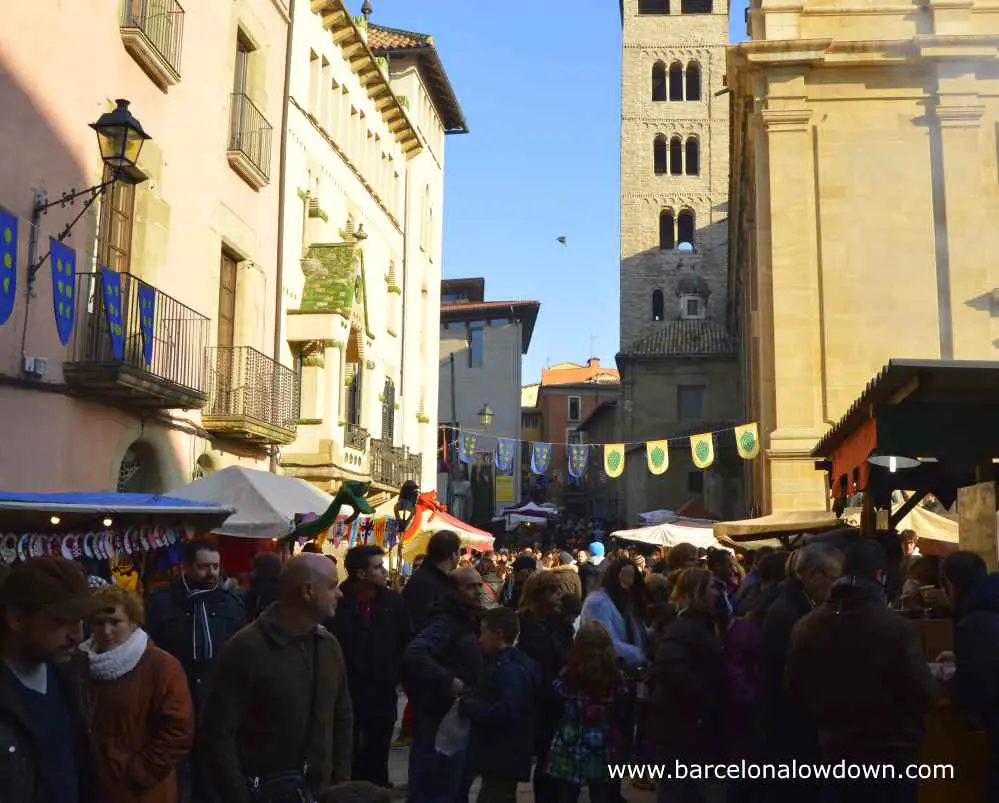 How to get there
The medieval market is best visited by train. Take the R3 commuter train line from Barcelona's Sants station. Train timetables here.
You can also drive via the C17, but if you decide to visit the market by car, you should expect heavy traffic as you leave Vic.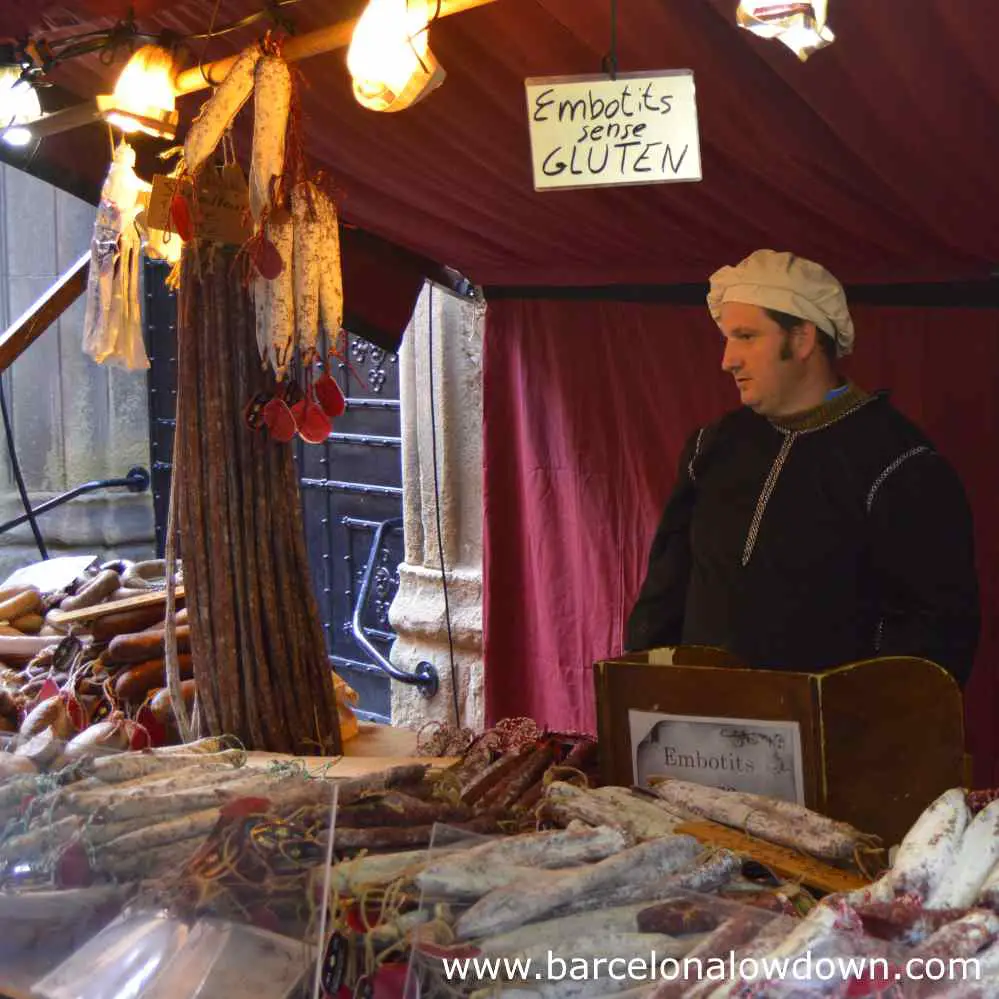 When does Vic's medieval market take place?
The market lasts four days, coinciding with the bank holiday weekend El Pont dè la Puríssima, which is normally the first weekend in December.
More information on the Vic Fires website
Information about other medieval fairs and markets here