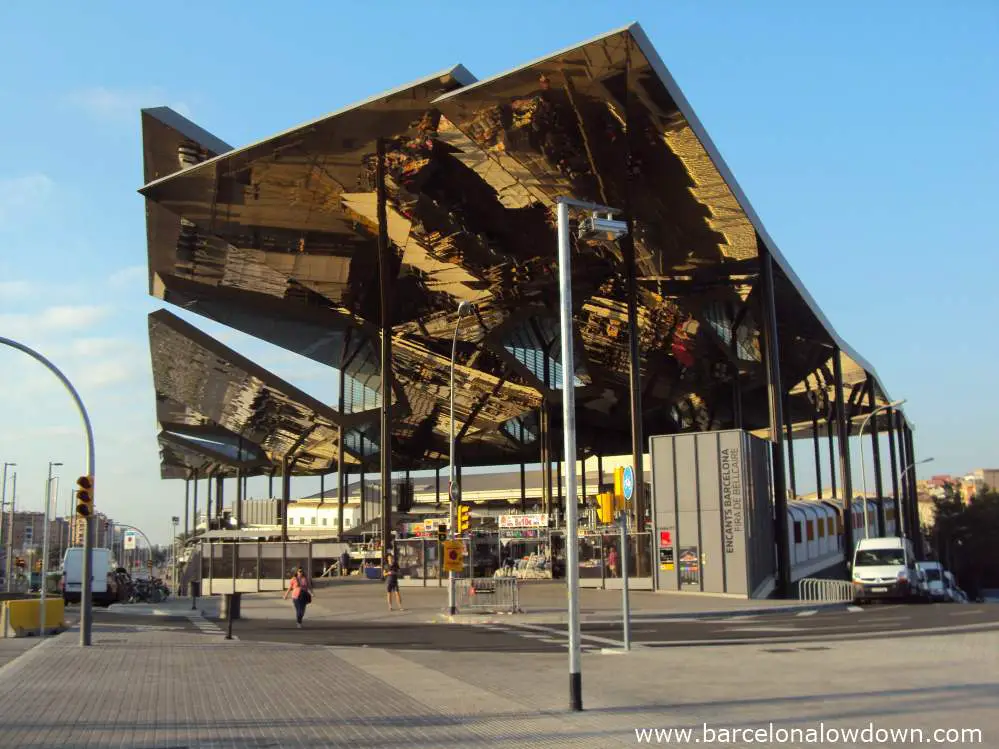 Barcelona's Encants Vells, also known as the Mercat de Bellcaire, is one of the oldest flea markets in Europe and dates back to the 14th Century.
In 2013 Els Encants relocated to a stunning new purpose built 3 story structure opposite the Agbar Tower.
The emblematic mirrored canopy houses 500 stalls; a mixture of junk shop, antiques fair, jumble sale and old school market all rolled into one.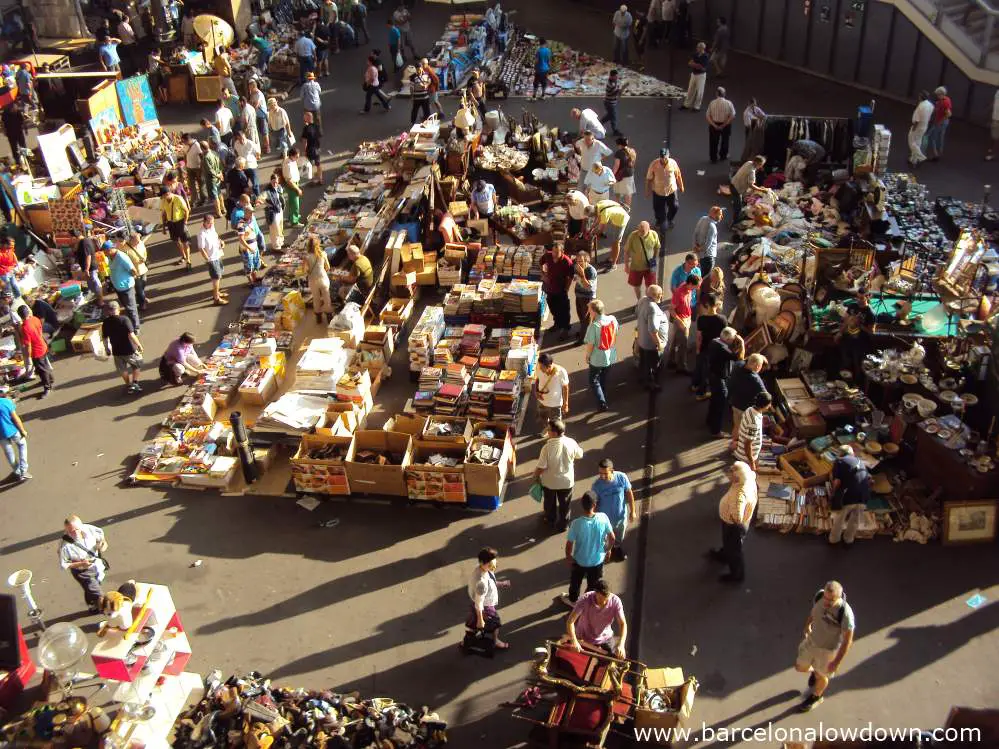 In addition to second hand books, ornaments, cameras, furniture and clothes, there are also stalls selling new clothes, furniture, decorative items, toois, hardware and electronics. Not to mention 2 bar/cafés, several small antique shops and a shop that sells electric bikes.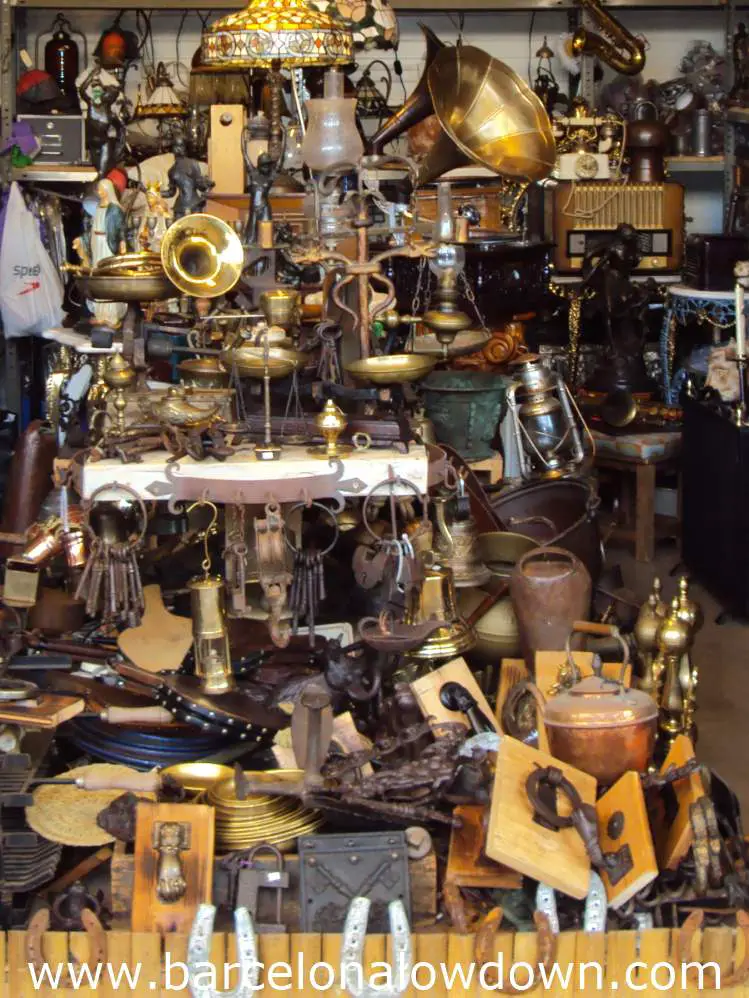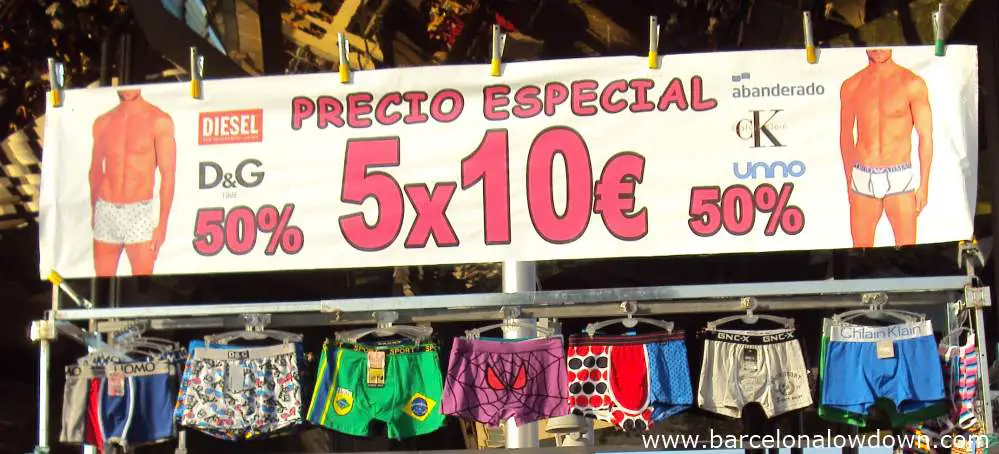 The 33,306 m2 canopy was designed by Fermin Väzquez and is without doubt one of the most impressive modern market buildings in Europe.
This excellent short time-lapse video from the market's website shows how the canopy was built at ground level then raised into place by hoists incorporated into the steel pillars.
The combination of original architecture and hustle 'n' bustle, combined with the diversity of objects on offer and great views of the Agbar Tower make the Encants market an interesting place to visit.

Location
The new Encants market is located at the intersection of Av. Meridiana and C/Castillejos on the site of what was previously El bosquet dels Encants, right next to La Plaça de les Glòries.
How to get there
Tram lines T4, T5 and T6 stop in front of the Encants flea market.
Metro line 1 (Red line) – station Glòries
Bus lines H12, V21, 7, 92 y 192
There is also an underground carpark.
Opening hours
Open Mondays, Wednesdays, Fridays and Saturdays from 9am to 8pm.
Public auctions from 7:15am ´til 8:30 Monday, Wednesday and Friday.
Closed Christmas day and bank holidays see website

Other Attractions Nearby
Agbar Tower
Disseny Hub Barcelona
Barcelona Music Museum
La Rambla de Poblenou
LÀuditori
Map