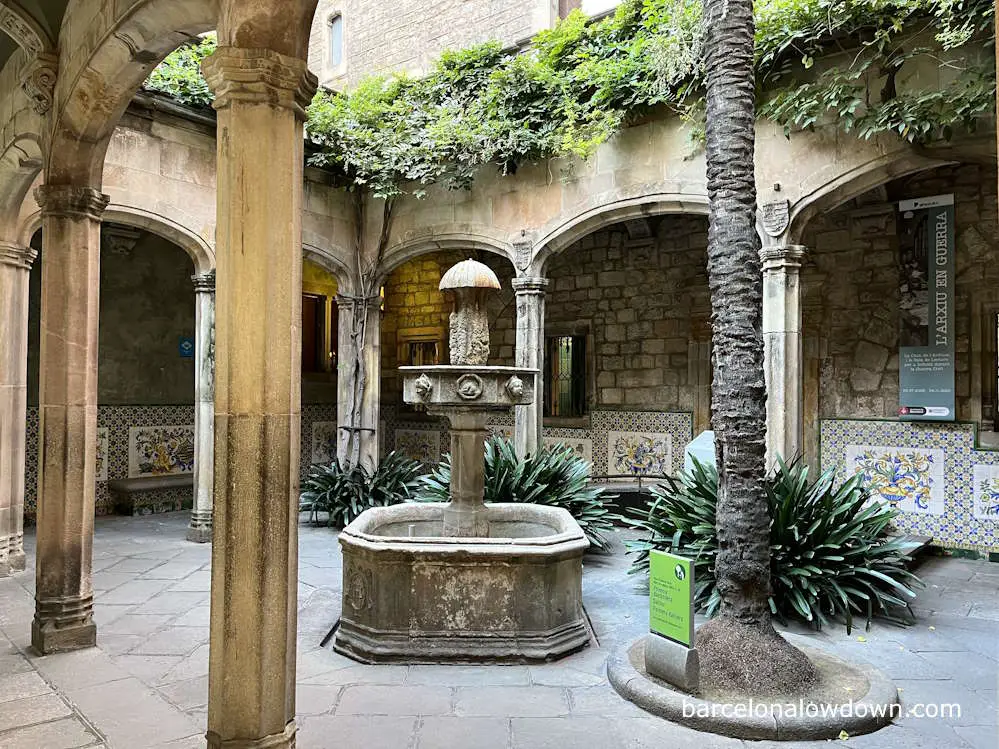 The Casa de l'Ardiaca is a small Gothic building tucked away in plain sight, near the main entrance to Barcelona Cathedral. The building, which is currently home to the city's historic archive, dates back to the twelfth century when it served as the residence of the archdeacon, a high-ranking member of the clergy. Despite being right in front of the Cathedral, it is often overlooked by visitors and remains a hidden gem waiting to be discovered.
The rear wall of the building is one of the few remaining sections of the Roman wall which used to surround Barcelona. The Renaissance-style entrance, inner courtyard and decorative features of the first-story roof terrace were added during the sixteenth century.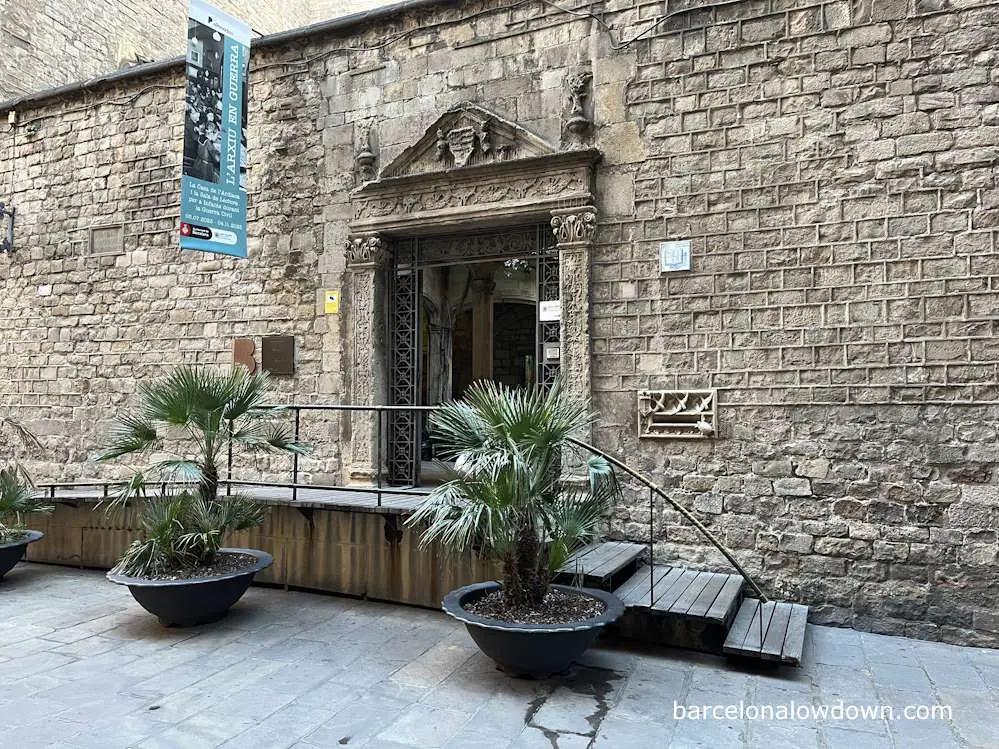 In the nineteenth century, the walls surrounding the Gothic Quarter were demolished, and the building was sold at auction. It was purchased by Josep Altimira, a local businessman, who extended the building by incorporating the Casa del Degà and remodelled the courtyard, adding columns and a fountain to give the appearance of cloisters.
In 1895, the Casa de l'Ardiaca became the headquarters of the Col·legi d'Advocats de Barcelona (English: Barcelona Lawyers Asociation) who added the Modernista-style letter box designed by Lluís Domènech i Montaner, one of the most influential architects of the time and also the designer of the Palau de la Musica and the Hospital de Sant Pau.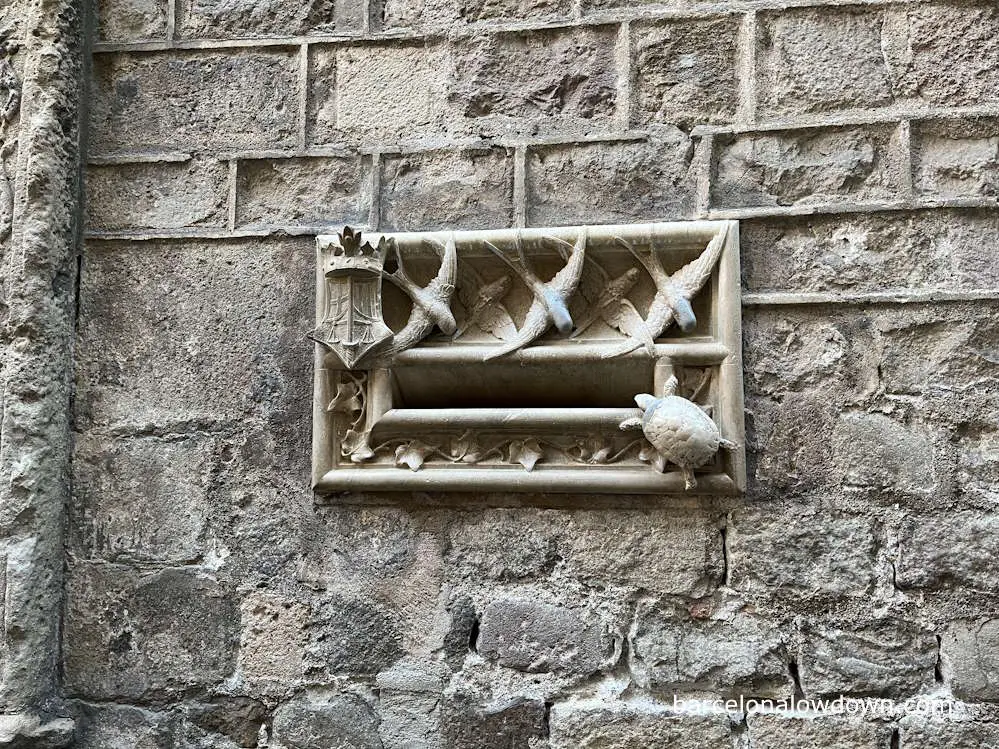 Modernista architecture is typically full of symbolism, and the letterbox, which has become the building's best-known and most photographed feature, is decorated by three swallows, symbolizing the speed and efficiency of the legal system, and a tortoise representing bureaucracy.
Each summer, as part of the city's Corpus Christi celebrations, the building's courtyard is filled with flowers and hosts the Ou Com Balla or Dancing Egg, a quirky tradition which is unique to Barcelona.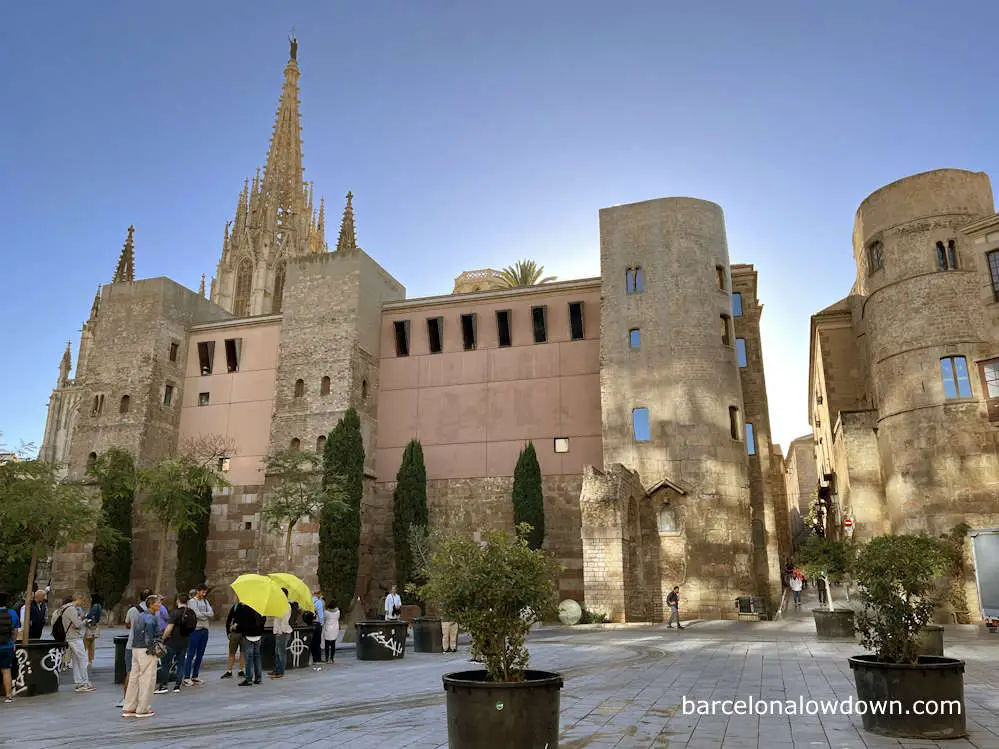 Location
Carrer de Santa Llúcia, 1
How to get there
The Casa de l'Ardiaca is located next to the main entrance to Barcelona Cathedral. The nearest metro stops are Jaume I (L4), Liceu (L4) and Catalunya (L1 & L3).
Opening hours
| | |
| --- | --- |
| Monday to Friday | 09:00 – 20:45 |
| Saturday | 10:00 – 20:00 |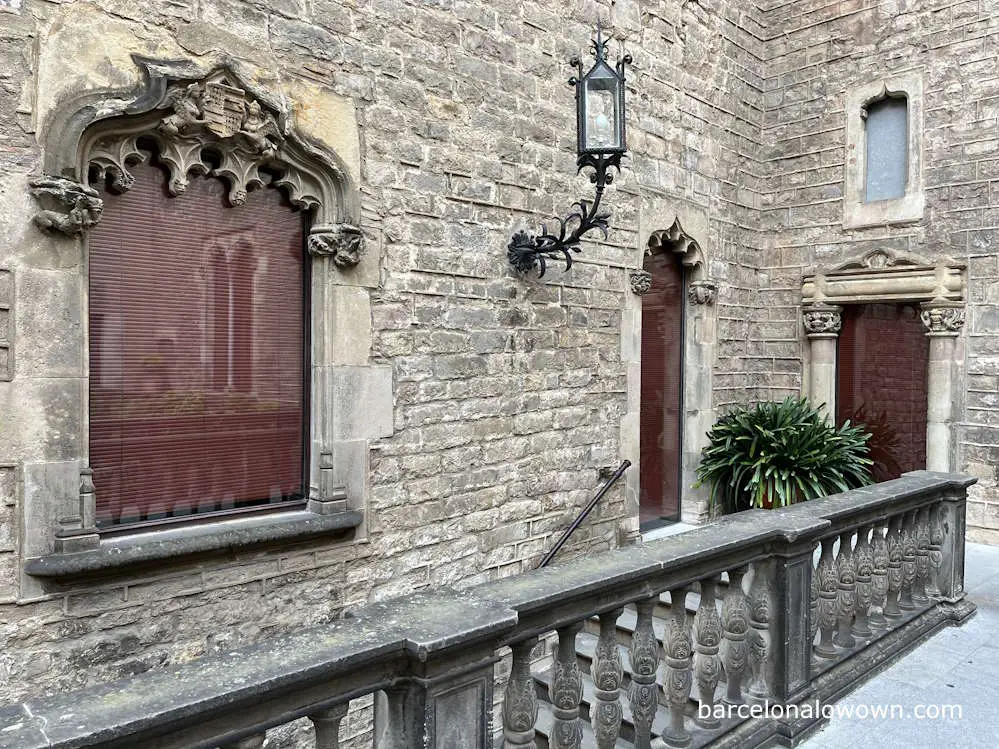 Entry fee
Free admission
Other attractions nearby
Map