Approaching the kiss of freedom mural in Plaça d'Isidre Nonell you'd be forgiven for assuming that it's a large graffiti. As you get closer you'll realise that it is in fact a mosaic made up of thousands of tiny ceramic tiles. Each individual tile is printed with a photo of a person, a place, a moment, an event or something which in some way represents an expression freedom.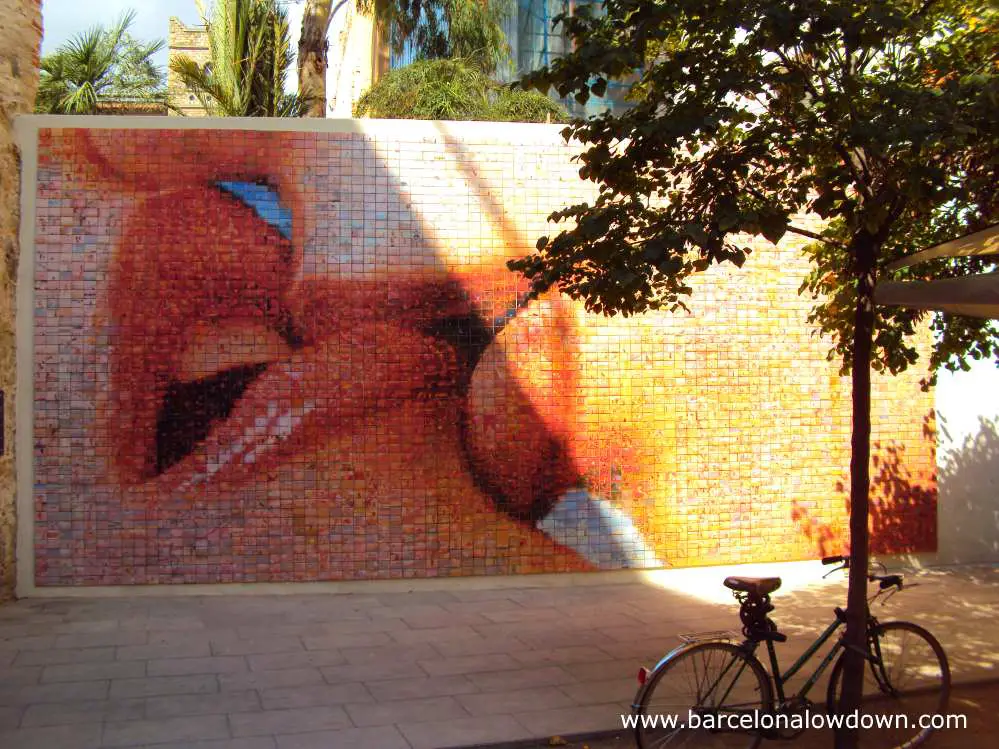 El Món Neix en Cada Besada (The World Begins With Every Kiss)
The photo mosaic was designed by Joan Fontcuberta using images snapped by local residents. Local newspaper El Periodico asked people to send in photos representing "a moment of freedom". The resulting mural, which measures 8m x 3.8m, was installed in 2014 as part of Barcelona's Tricentenary celebrations commemorating the fall of Barcelona during The War of The Spanish Succession.
A plaque next to the mosaic quotes Oliver Wendell Holmes:
The sound of a kiss is not as loud as that of a cannon, but it's echo lasts a great deal longer.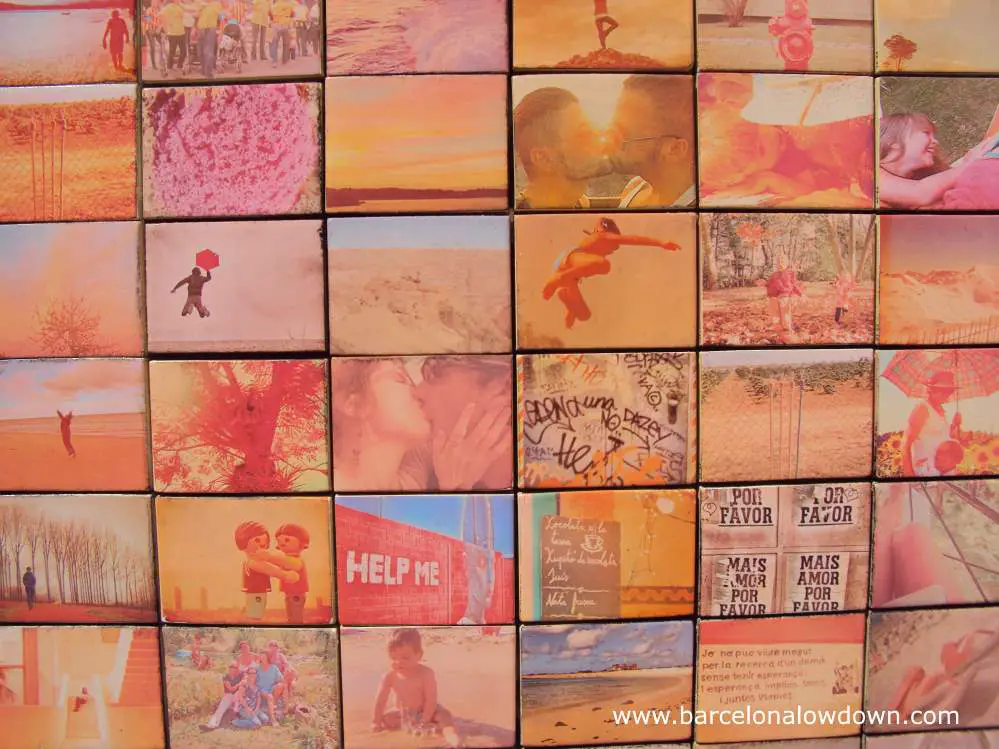 The Tricentennial website has a zoom-able photo where you can see each individual tile.
Location
Plaça d'Isidre Nonell, Barcelona
How to Get There
The nearest metro stations are Jaume I (L4) and Catalunya (L1 and L3)
Other Attractions Nearby
Barcelona Cathedral
Mercat de Santa Caterina
Map