One of my favourite walking routes in Barcelona is around the historic Port Vell harbour from the Christopher Columbus monument to the Barceloneta beach. Along the way you can enjoy views of the harbour filled with yachts and historic tall ships, take a look at the classic architecture and admire the diverse collection of contemporary sculptures dotted along the quayside.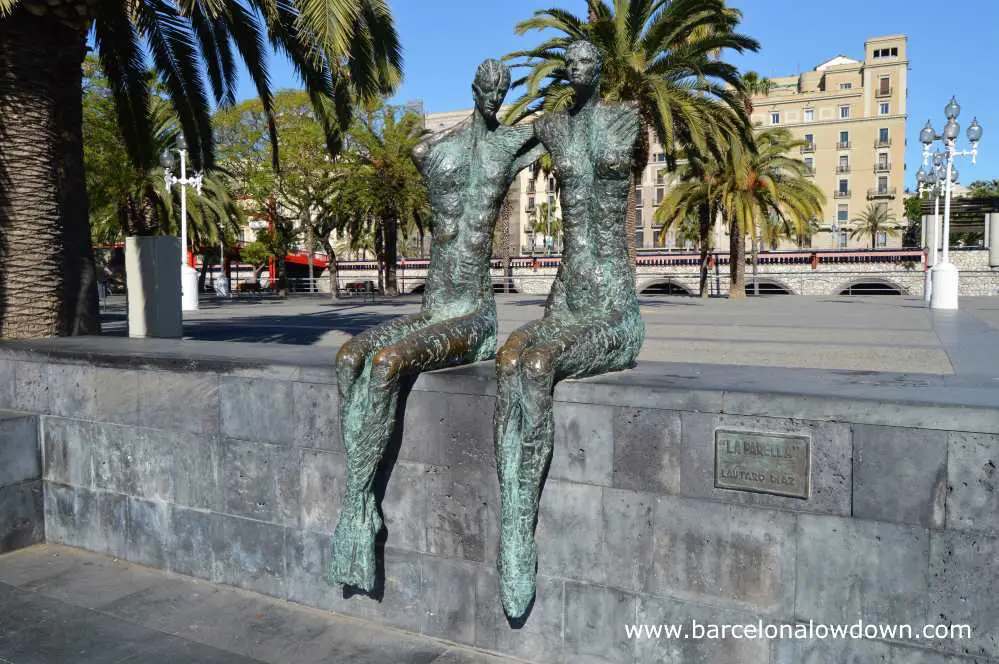 One of the most interesting and enigmatic sculptures at the port is The Couple (Catalan: La Parella) by Chilean artist Lautaro Díaz Silva. Installed in 1998 the partially abstract figurative statue portrays a couple sat contemplating the boats in the harbour.
The slender figures have no arms, a characteristic of Díaz's statues which is a nod to the artist's love for classic Greek and Roman sculptures. Even so, the male figure is clearly holding his partner, his arm draped gently across her shoulders.
The rough cast bronze figures sit on the harbour wall with their gaze fixed out to sea. Their slender legs held close together, feet pointing downwards, combined with swept back hairstyles give the air of mermaid and merman, further strengthening the statue's connection with the sea.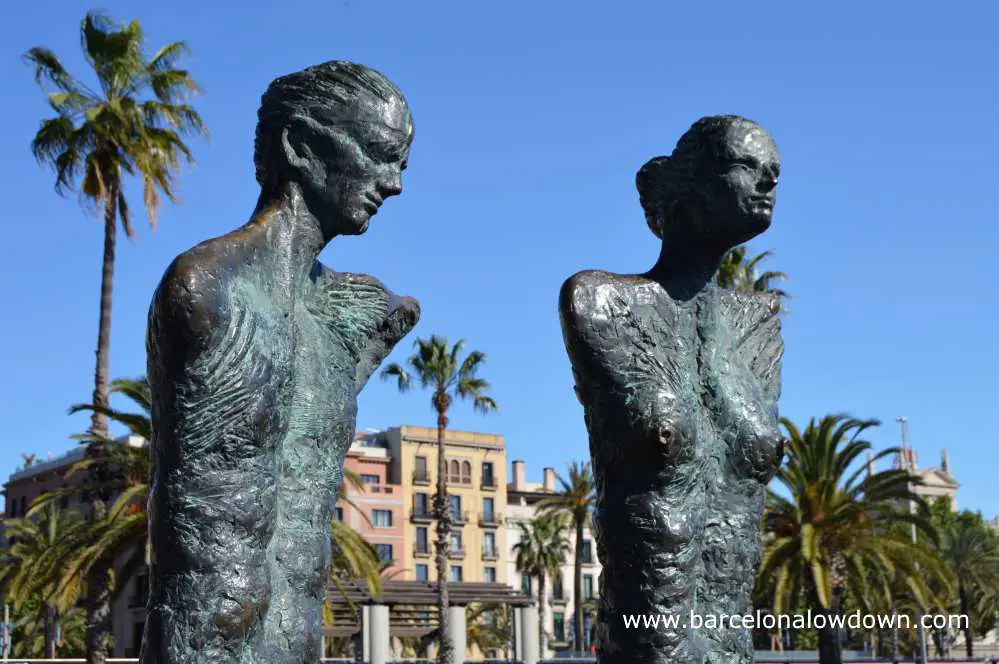 About the artist
Lautaro Díaz Silva was born in Valparaíso (Chile) in 1953. He studied art at the Esceuela Municipal de Bellas Artes de Valparaiso before moving to Warsaw then Barcelona and currently lives in Berlin.
His Best known works include La Parella and several monuments to Salvador Allende located in Barcelona, Tarragona and Lleida. Since his move to Germany Díaz has concentrated mostly on abstract oil paintings and videos.
Location
El Moll de la Fusta, Barcelona
How to get there
The statue is located on the Moll de la Fusta (timber quay) approximately half way between the Barceloneta and Drassanes metro stops (lines L4 and L3).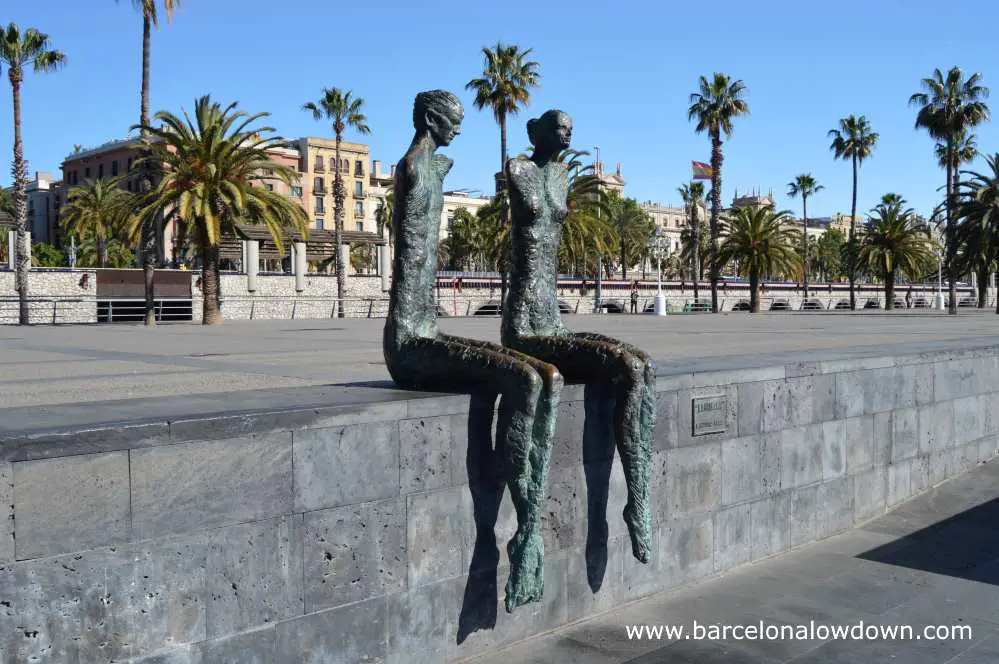 Other attractions nearby
Map