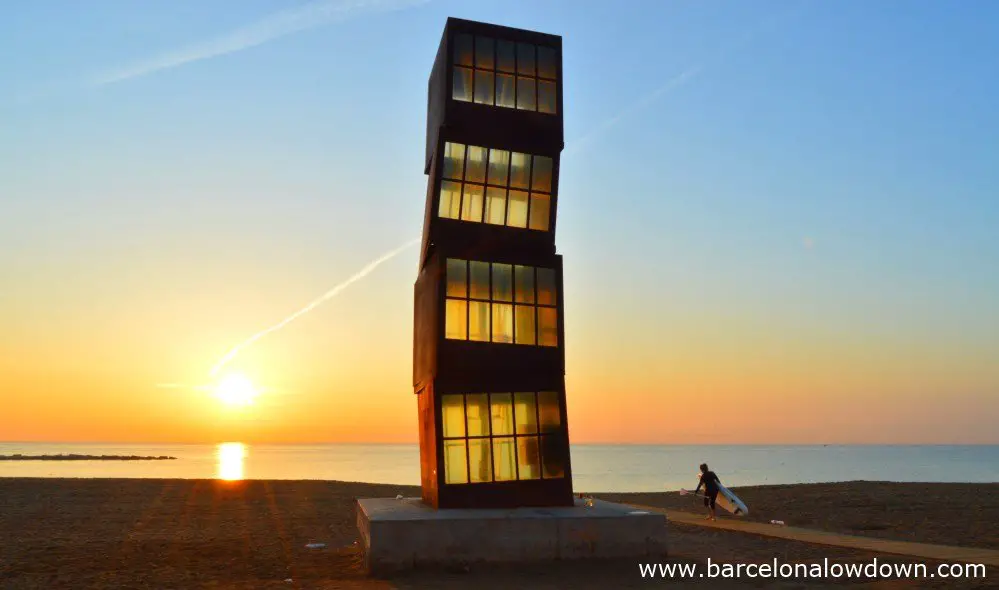 The Wounded Star (Catalan: L'Estel Ferit) by Rebecca Horn is one of several contemporary sculptures that were installed on Barcelona's waterfront in preparation for the 1992 Olympics.
The rusty iron tower is a homage to the rundown chiringuitos (beach bars) and seafood stalls that stood here before the area was refurbished and gentrified in the run-up to the games.
Referred to by the locals as The Cubes, the 10m statue is made up of 4 iron boxes stacked one on top of the other on the sand. The boxes are fitted with large windows, giving the appearance of an abandoned tenement block.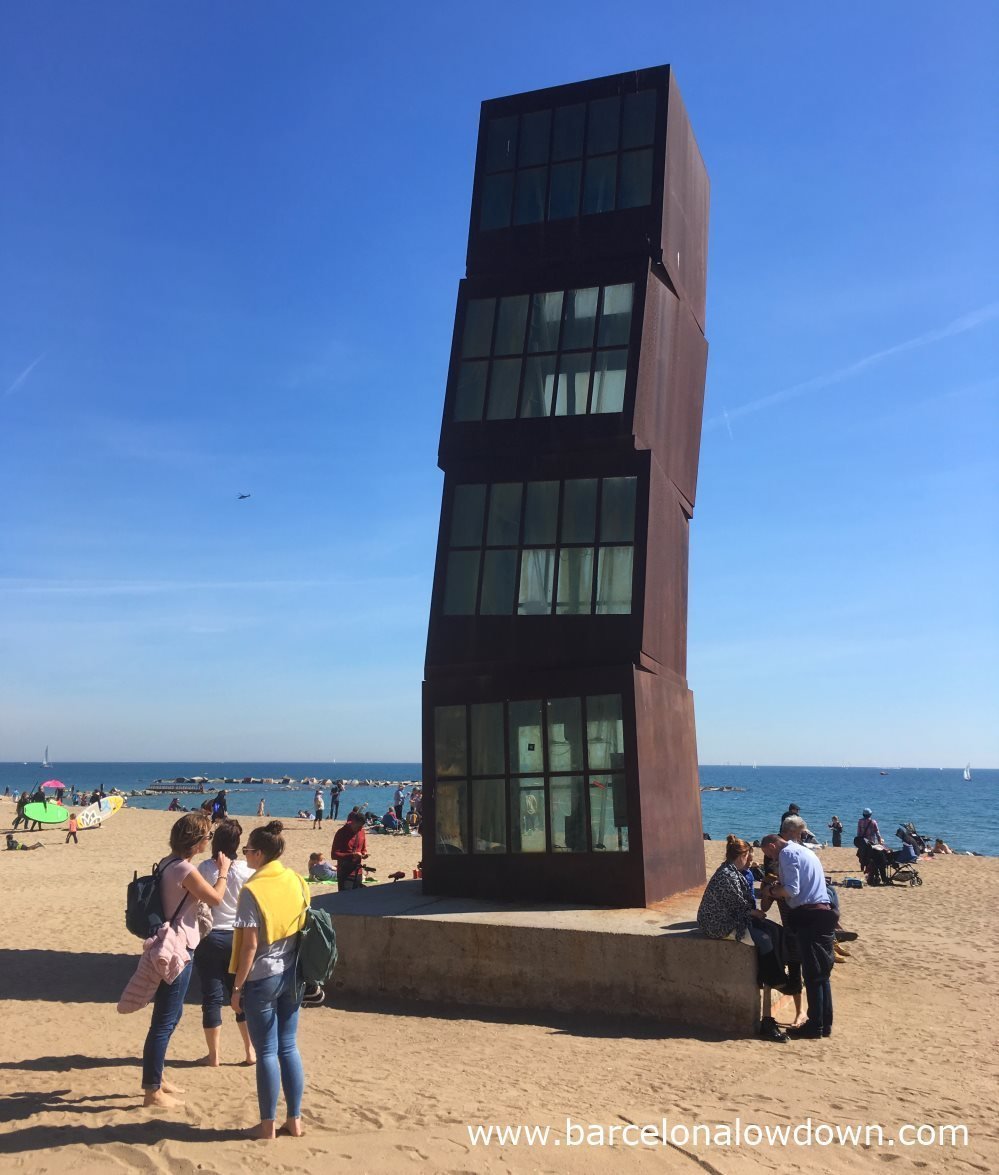 About the artist
Rebecca Horn is a multidisciplinary artist whose work encompasses sculpture, body art, paintings, films and poetry.
Born in Michelstadt (Germany) in 1944, Horn studied art at the Hamburg Academy of Fine Arts.
In 1964, she moved to Barcelona, where she fell seriously ill after working with fibreglass without a mask in an unventilated workshop. Due to her illness, she spent a year in hospital, during which time both her parents died.
The illness and isolation she suffered while in the hospital had a profound influence on her artistic development. It's been suggested that the title Wounded Star is a reference to her experiences in Barcelona.
Horn's best-known works include Unicorn (body sculpture), The Feathered Prison (film), Tower of the Nameless (sculpture) and Wounded Star. Her sculptures and drawings are exhibited in major international museums, including The Guggenheim Museum, NY Museum of Modern Art, The LA Museum of Contemporary Art and the Tate Gallery.
Location
The sculpture is located on the Platja de Sant Miquel beach in the Barceloneta neighbourhood.
How to get there
The nearest metro stop is Barceloneta on the L4 (yellow line)
Other attractions nearby
Barcelona's beaches and waterfront
Map