The 52m long golden fish sculpture El Peix is one of the best known and most striking landmarks on Barcelona's seafront. It's gold coloured stainless steel surface shines under the Mediterranean sun and changes appearance depending on the angle of the sun and the current weather conditions.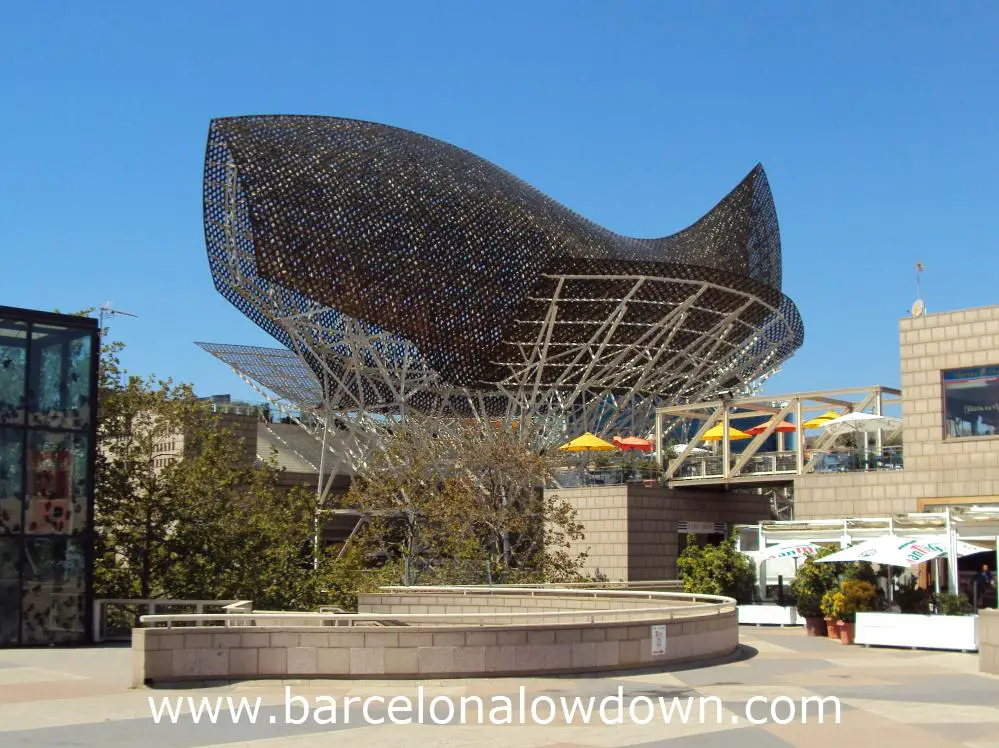 The fish statue was built for the 1992 Barcelona Olympics. The gold coloured steel structure serves as a canopy for the casino and restaurants which link the luxurious Hotel Arts to the seafront.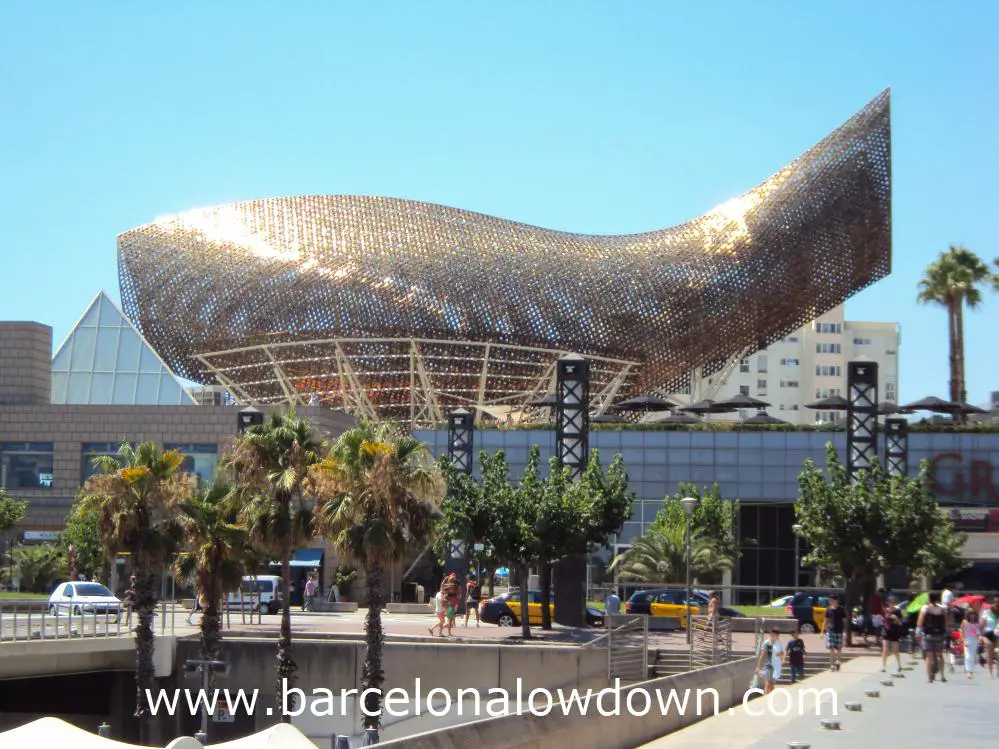 About the Artist
The Canadian architect Frank Gehry was born in Toronto in 1932 and currently lives in Los Angeles. His best known works include the Guggenheim Museum in Bilbao (Spain) and The Experience Music Project in Seattle (USA). Gehry's work is normally classed as "post modernist" or "descronstructivism". The sweeping lines of the abstract fish sculpture sit well with this description.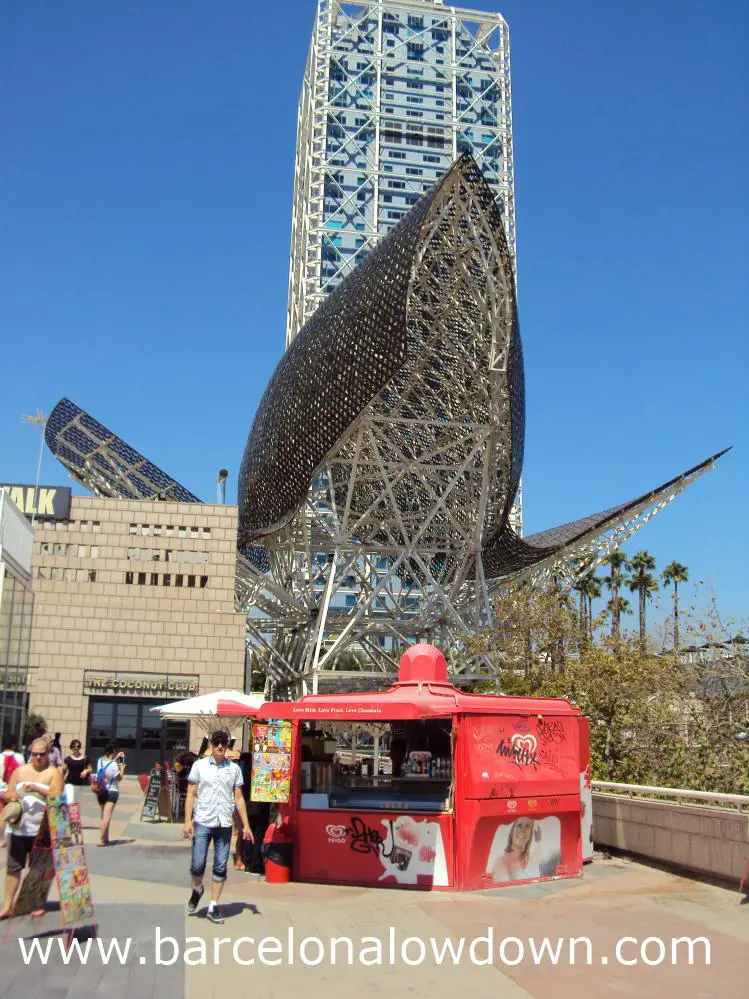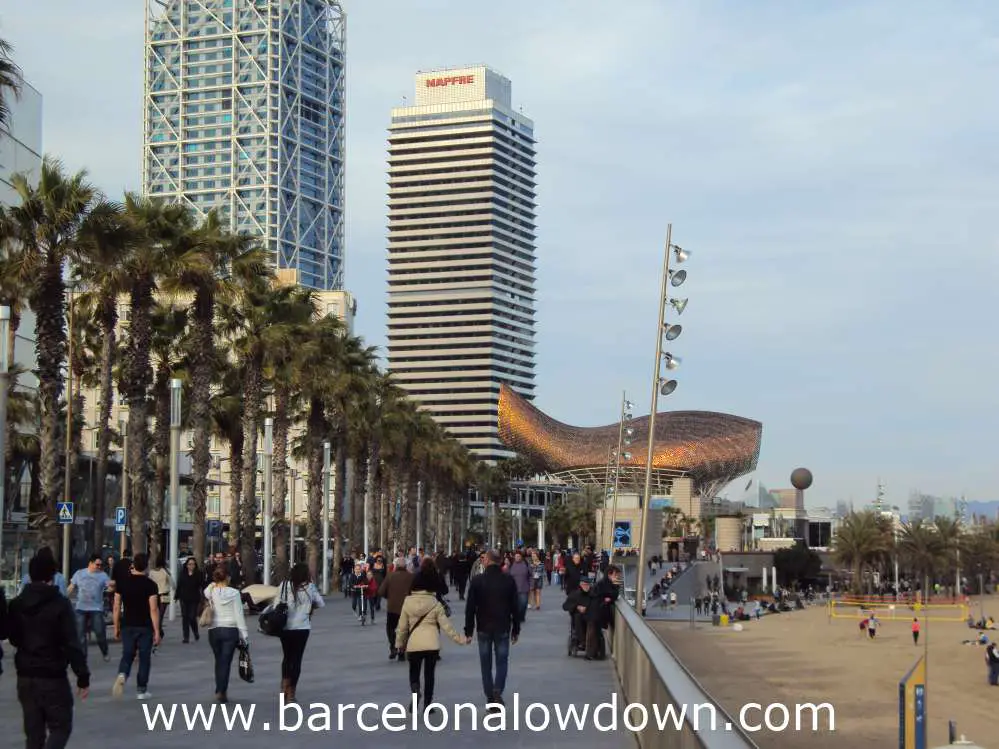 Location
Passeig Marítim de la Barceloneta
How to get there
The fish sculpture is near to the "Ciutadella / Villa Olimpica" metro station (L4) and tram stop (T4)
Other attractions nearby
David and Goliath
The Port Olimpic Marina
The Olympic Village
Barceloneta Beach
Parc de la Ciutadella (Citadel Park)
Map