Unfortunately the Barcelona Mammoth Museum is no longer open to the public. Due to financial reasons, it closed down on the 25th of October 2016 and most of the collection has been moved to another museum in Italy.
If your kids are fans of the Ice Age films then they'll love the Barcelona Mammoth Museum. Having said that, it's not just a museum for children (even though the cuddly mammoth at the entrance might suggest otherwise).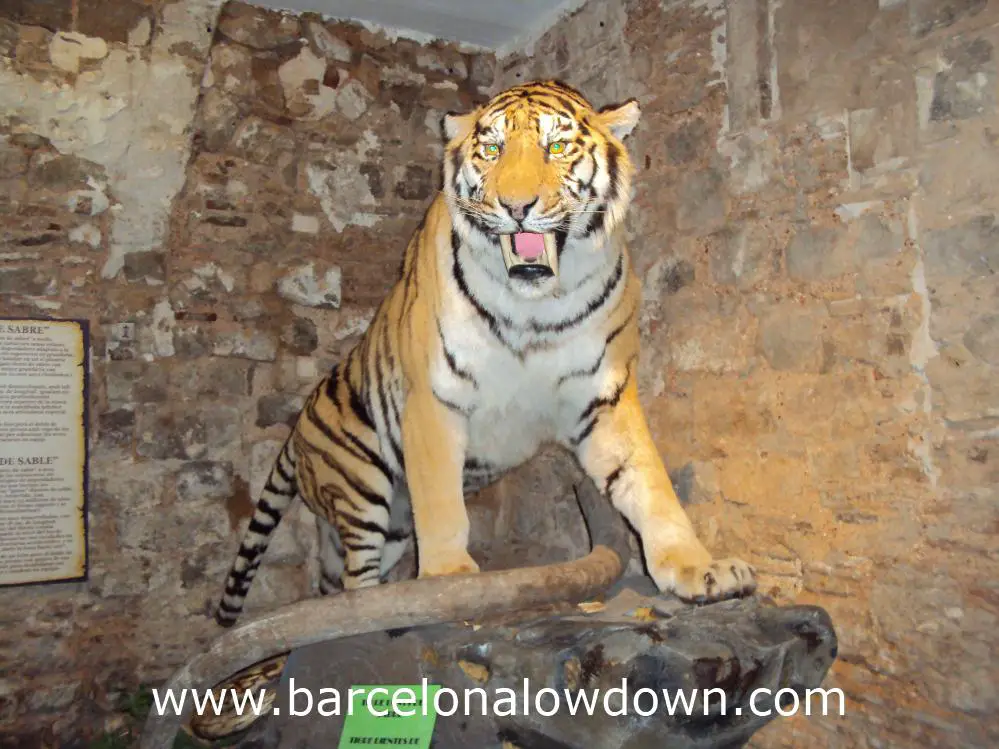 The museum houses a small but interesting collection of genuine prehistoric remains and has enough information (in Spanish & Catalan) to keep grown-up visitors interested. Unlikely as it may seem, the museum's curator and guides are qualified palaeontologists who actually excavated most of the articles on display and are more than happy to answer questions. The exhibits include mammoth, woolly rhinoceros and cave bear skeletons as well as reconstructions of mammoths, sabre tooth tigers and a bison. The only skeleton which isn't genuine is the neanderthal man which the guide described as a "scientific replica".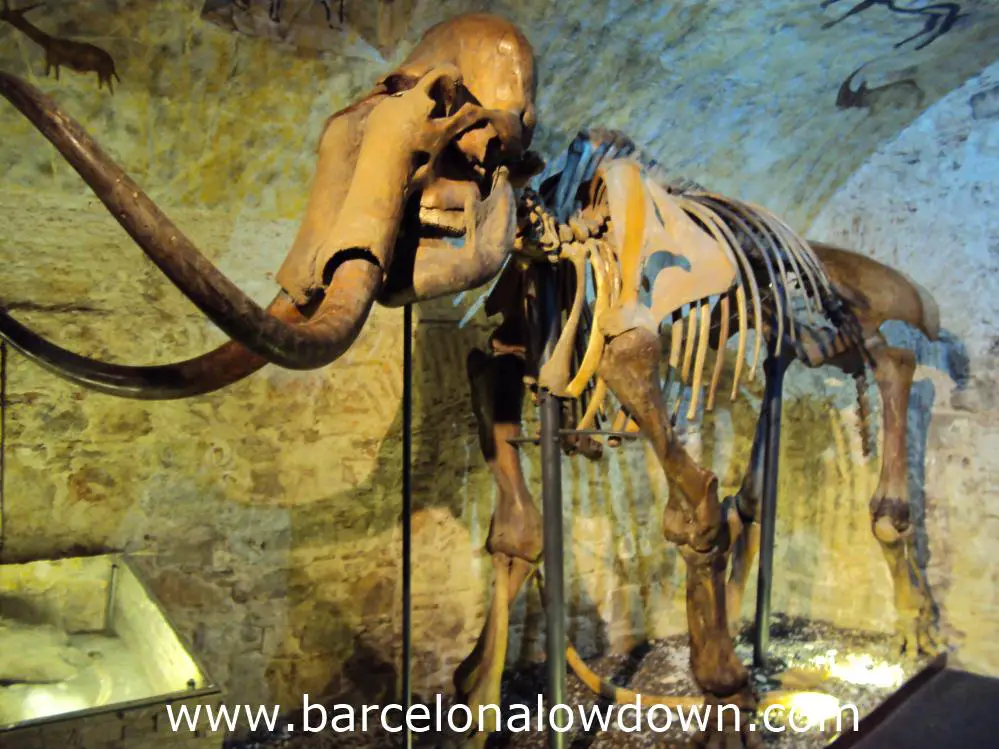 One thing that makes this museum stand out from the crowd (apart from the fact that it's a museum which is solely dedicated to prehistoric animals) is that they actively encourage you to touch the exhibits! Oh and yes, you are welcome to take photos of the mammoths. On Saturdays the entry fee includes a free guided tour (in Spanish) which lasts about half an hour.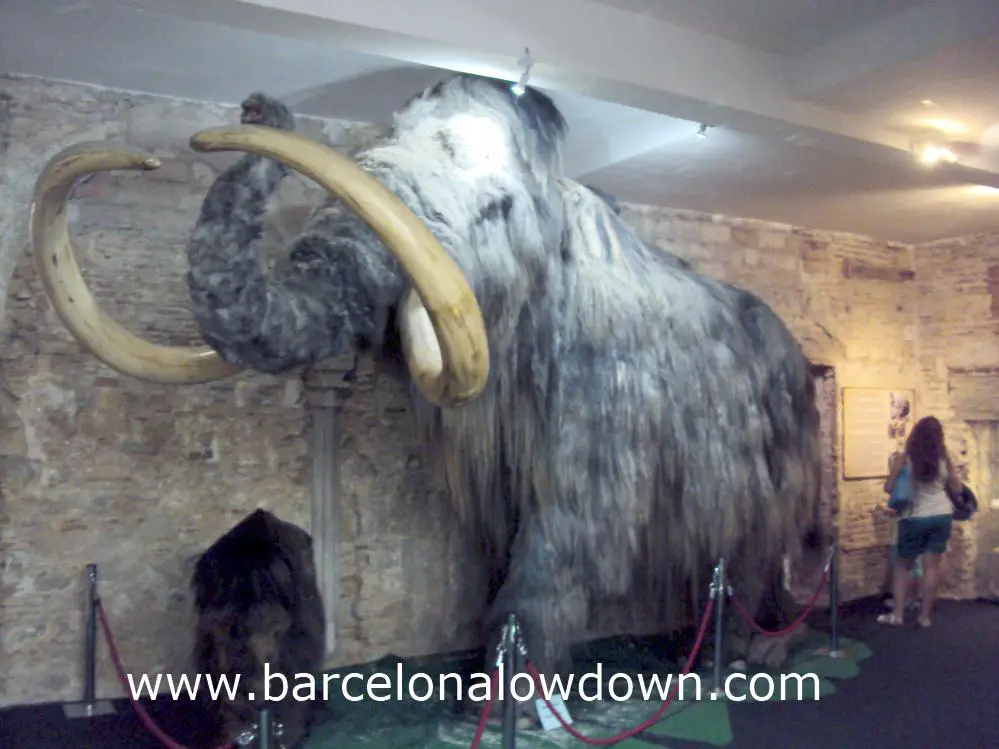 The museum also organises visits for schools and groups as well as children's parties, workshops and other activities suitable for families. The only thing that I didn't like about the museum was the souvenir shop which sells articles made of mammoth ivory. I know that it is perfectly legal, but it seems to me that it helps keep the ivory trade alive.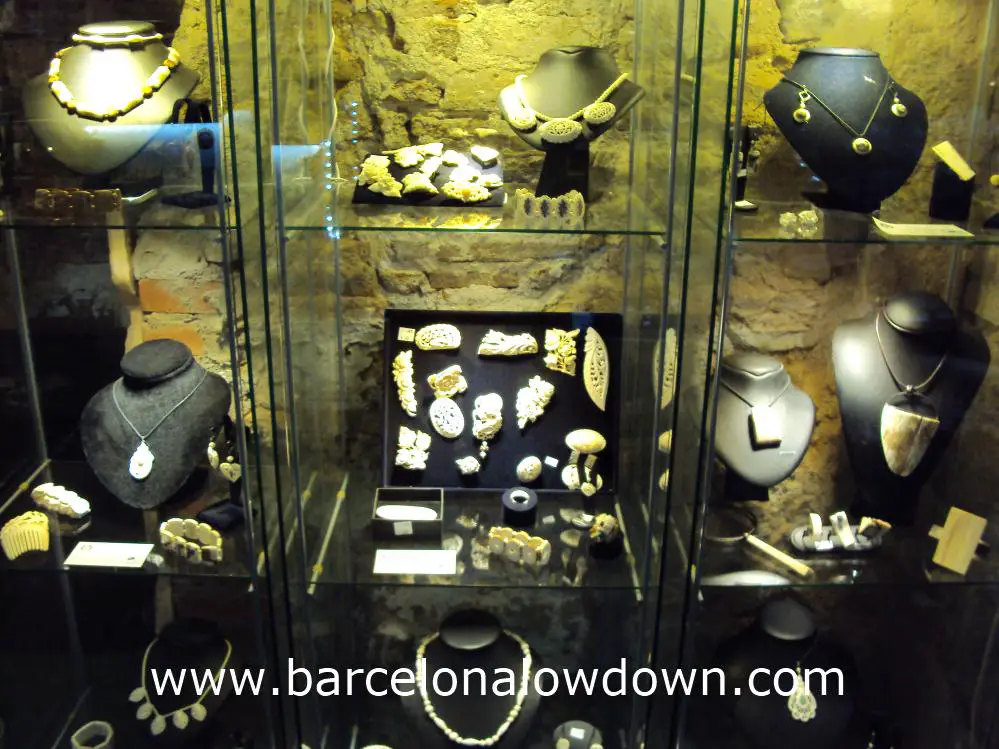 Location
Carrer de Montcada 1, Barcelona
How to get there
The nearest metro station is "Jaume 1" on the yellow line (L4)
Opening times
The museum is open from 10:00 to 21:00 Monday to Sunday
datetime="2016-10-26T18:07:28+00:00″
Entrance fee
Standard ticket €7.50
Students €5
Children under 15yrs and OAPs €3.50
Children under 4 years FREE
50% discount for Barcelona Card holders and Barcelona Card Express
Information in English?
Some labels are in English but the information boards are only in Spanish & Catalan.
There is a reasonably priced guidebook available in English and they will lend you a copy during your visit. You can then decide whether to purchase it before you leave.
More information on the museum's website (no longer online).
Other attractions nearby:
The Picasso Museum
La Casa dels Entremesos
The Santa Maria del Mar Basilica
El Call (Jewish Quarter)
The Fossar de les Moreres
Map