Housed in an emblematic concrete and glass building designed by Richard Meier, Barcelona's contemporary art museum, the MACBA or Museu d'Art Contemporani de BArcelona, was inaugurated in 1995. More than just a museum, in addition to its permanent and temporary collections, the MACBA is a centre for art education and research.
As the museum's name implies, the MACBA is dedicated to contemporary art, with an emphasis on the work of Catalan and Spanish artists. The art on display is continuously changing, with most exhibitions lasting between three and four months. This is great for Barcelona residents, who can enjoy visiting the museum time and again.
If this is your first visit to the MACBA, I recommend that you check out the museum's website to get an idea of what is currently on display. There is also a free app which doubles as an audio guide when you visit the museum.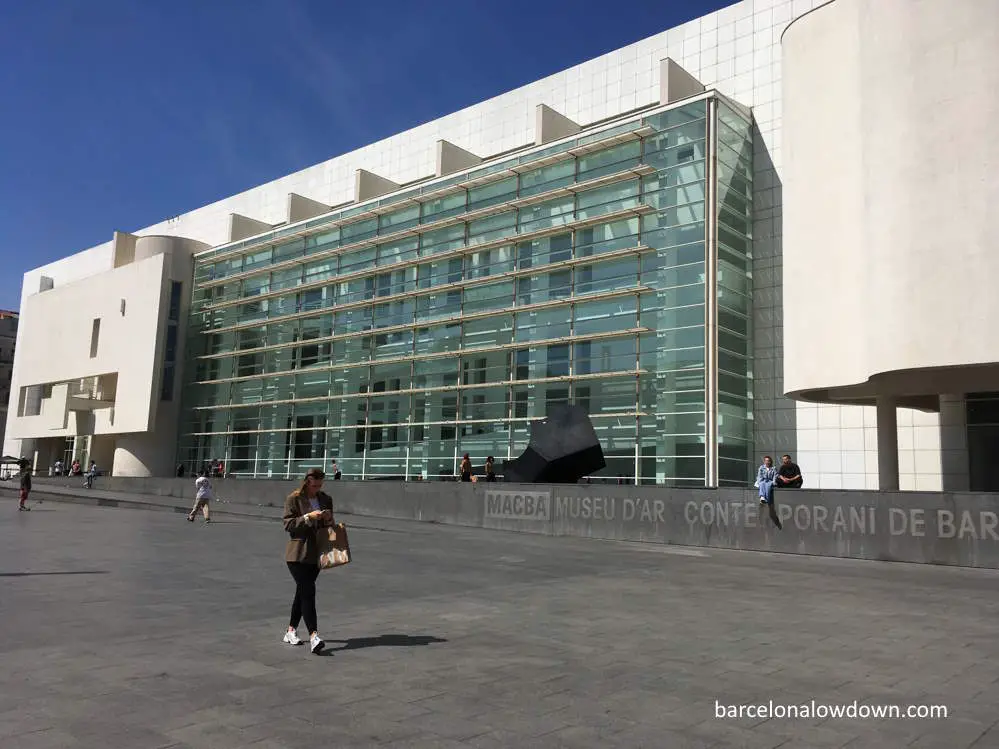 The MACBA is located in Barcelona's Raval neighbourhood, not far from La Rambla and the famous La Boqueria food market. The square in front of the museum is popular with local skaters, who spend the day hanging out and perfecting tricks on the ramp leading up to the building.
Before you enter the MACBA, you can spend a few minutes checking out the replica of Keith Haring's mural Todos Juntos Podemos Parar el SIDA, which occupies one of the walls behind the museum.
Once inside, the building's glass façade gives a sensation of modernity and open space. The museum is set over three floors, which are connected by long, gently sloping ramps. There is also a lift.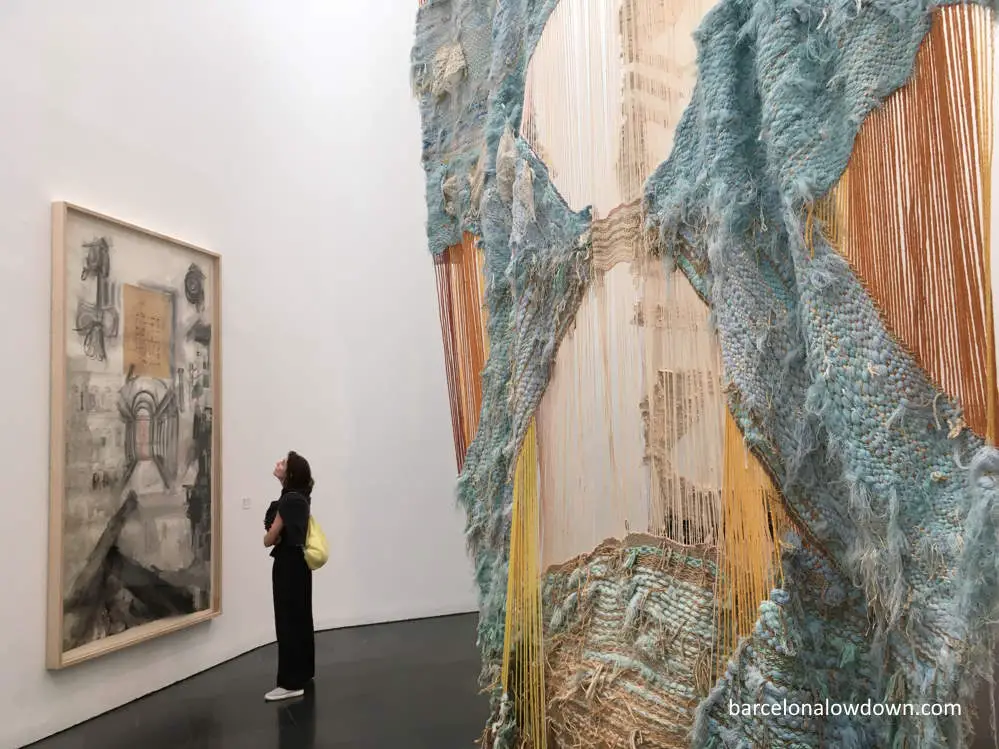 At this point, I feel that I should emphasize the fact that this is a contemporary art museum. If you come here expecting to see paintings by famous artists such as Salvador Dalí, Pablo Picasso or even Joan Miró, you will probably be disappointed because the MACBA typically exhibits contemporary art by artists who are still alive.
As someone who has received no formal art education, I sometimes find it hard to understand the museum's more esoteric and conceptual installations. When this happens, I try to keep an open mind and listen to the explanation given by the audio guide. If I still don't get it, then I move on to the next exhibition, happy in the knowledge that someone else will be able to figure out what the artist was trying to achieve when they created the work.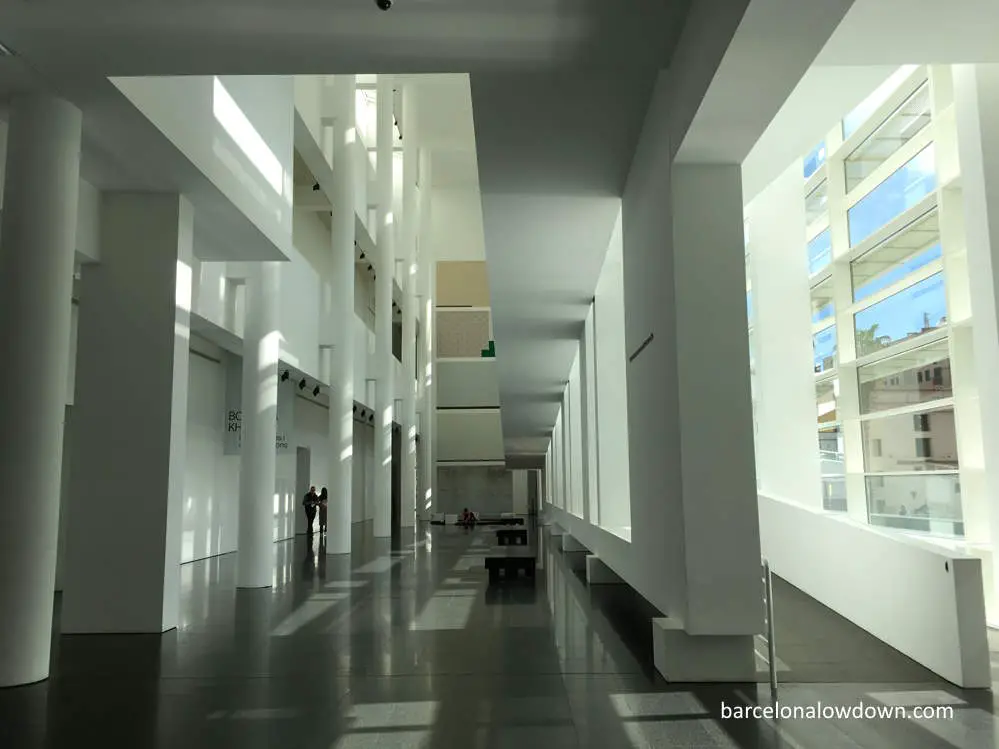 Visiting the MACBA
Here is some practical information to assist you in planning your visit to the MACBA museum in Barcelona.
Time needed to visit the MACBA
I recommend you allow between ninety minutes and two hours to visit the museum. If you wanted to read all the information panels, listen to the free audioguide and watch all the video installations in their entirety, then you could spend much longer. Similarly, half an hour may be sufficient if you are only interested in visiting the building and getting a general impression of what's on display.
Information in English?
Yes, there is information about the exhibits in English, Catalan and Spanish. The museum's free app, which doubles as an audio guide, is also available in English.
Location & how to get to the MACBA
The MACBA is located in the Raval neighbourhood, close to the La Boqueria market, La Rambla and Plaça de Catalunya.
Address: Plaça dels Àngels, 1, Barcelona
The nearest metro stops are Universitat, on lines L1 & L2, Pl. Catalunya, which is on metro lines L1 & L3, and both regional and FGC trains and Liceu, on the L3 metro line.
Opening Times
Monday to Friday: 11:00 – 19:30
Tuesday (except public holidays): CLOSED
Saturday: 10:00 – 20:00
Sunday: 10:00 – 15:00
The museum remains closed on January 1st and December 25th, and entrance times may vary due to public holidays etc.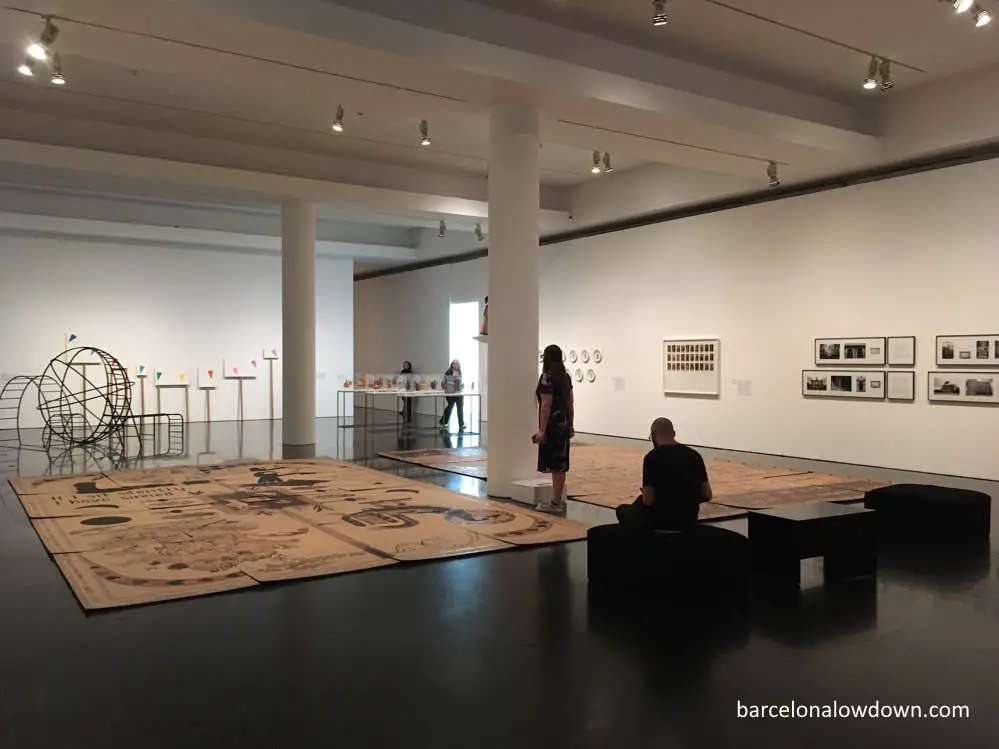 Tickets
| | |
| --- | --- |
| Ticket type | Price |
| Adult | €12 |
| Students & Educators | €9.60 |
| Under 14 | Free |
| Over 65 | Free |
Articket (Barcelona Museum Pass)
If you plan on visiting three or more of the museums listed below, it will generally work out cheaper if you purchase the Articket, which includes skip-the-line entrance to all six museums for just €38.
Barcelona Card
The MACBA is also covered by the Barcelona Card, which includes free access to twenty-five of the city's best museums, unlimited journeys on public transport and discounts at many other attractions and activities.
Free entry days
The MACBA can be visited free of charge after four pm every Saturday and all day on the first Sunday of each month. You can also visit free of charge on the following days: February 12th, April 15th & 16th, May 13th & 18th, and September 24th.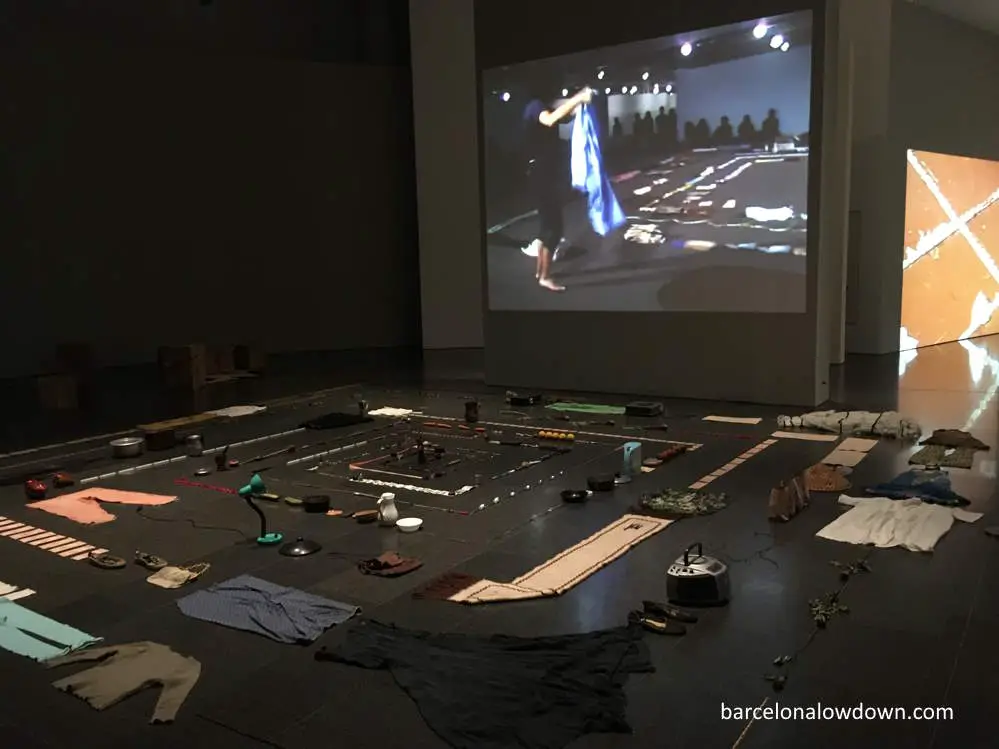 Other attractions nearby
The Boqueria food market
La Rambla
El Liceu Opera House
Barcelona Cathedral
Map