The Museum of Catalan Modernism opened in 2010 and contains furniture, paintings and sculptures from two private collections exhibited in a modernist building on Carrer Balmes. The museum includes works by most of the major exponents of the genre, including Antoni Gaudi, Joan Busquets, Eusbei Arnau, Josep Llimona and others.
The museum occupies two floors, and although it's a nice collection unless you are really interested in modernista furniture, I don't think it's really worth the €12 entry fee. Especially if you are going to visit other modernista sites such as Casa Batlló, La Pedrera, Park Güell or the Palau de la Musica, I would suggest that your money is better spent elsewhere.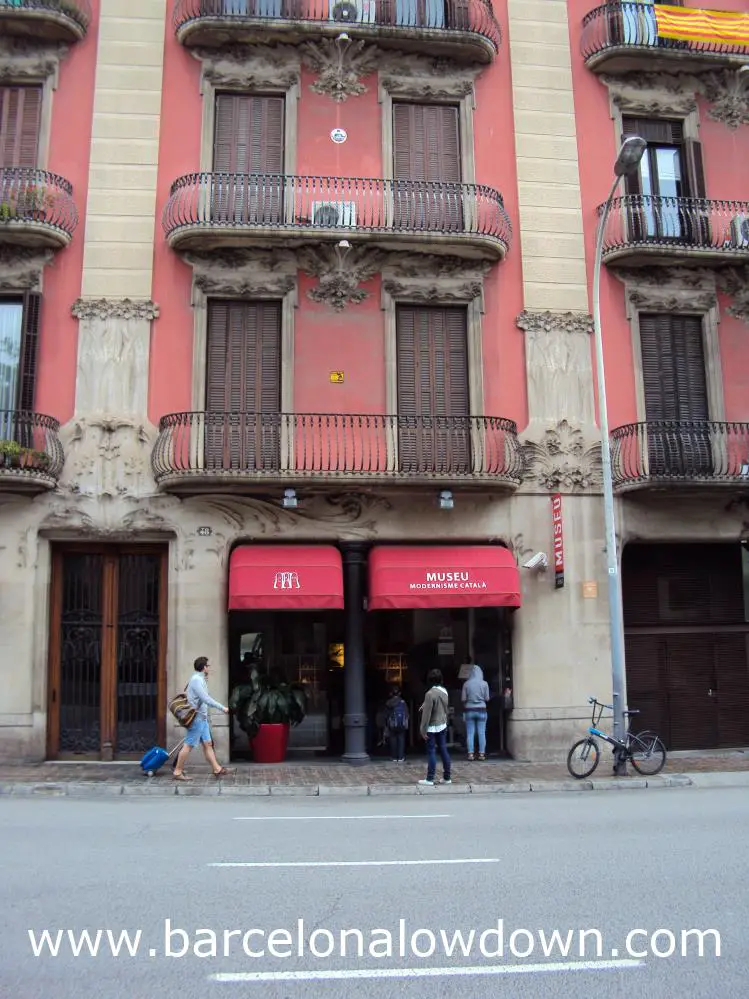 If you're wondering why there are no photos of the inside of the museum illustrating this post. It's because the Museum of Catalan Modernism has a strictly enforced NO PHOTO policy. A strange decision really, considering that other better-known modernista sights such as the Sagrada Familia Basilica, Casa Batllló, La Pedrera and the Hospital de Sant Pau are happy to let you take photographs as long as you don't use a flash.
Location:
C/ Balmes 48, Barcelona
How to get there:
The nearest metro stop is Universitat on the Red and Purple lines (L1 & L2)
Bus routes: Bus 7, 16, 17, 63, 67 and 68 stop nearby.
Opening hours:
Monday – Saturday 10:00 – 20:00h
Sundays 10:00 – 14:00h
Entry Fee:
Adults: €12
Children: €6

Barcelona Card holders: FREE ENTRY
Other attractions nearby:
Casa Batlló
La Pedrera
Passeig de Gracia
Map
website