Situated in an impressive Art Nouveau building in central Barcelona, the Antoni Tàpies Foundation was inaugurated in 1984 to promote modern and contemporary art.
The museum houses temporary exhibitions by Antoni Tàpies and other artists and an extensive library of books and journals dedicated to art. On the roof, there are two large sculptures, which are the museum's only permanent exhibits.
The building itself, which was designed by Lluís Domenech i Montaner, is considered to be the earliest example of Modernista (Catalan Art Nouveau) architecture in Barcelona.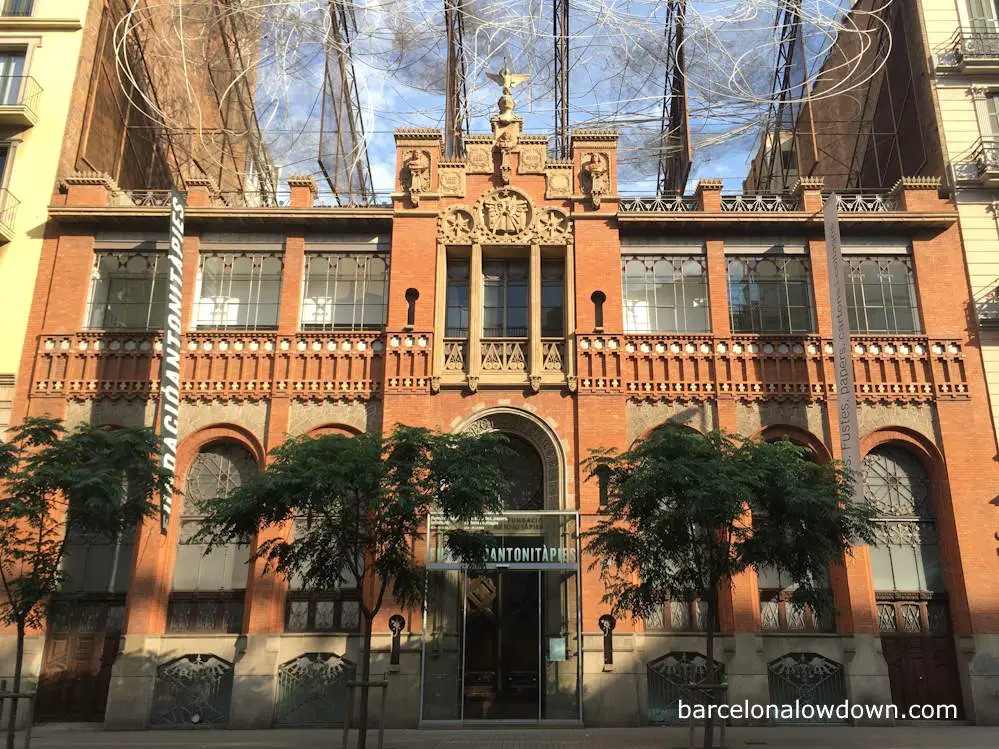 The Antoni Tàpies Foundation
Born in Barcelona on 13 December 1923, Antoni Tàpies was one of the most influential Spanish artists of the twentieth century.
He started painting as a child, and after suffering a severe heart attack caused by tuberculosis while he was at university, Tàpies spent two years convalescing in the mountains. During this period, he immersed himself in reading and pursuing his interest in art.
After his recovery, Tàpies returned to Barcelona where, instead of continuing his studies, he dedicated himself to art. Tàpies earliest works were surrealist paintings inspired by Joan Miró, but he soon switched to a more abstract style.
By the 1950s, Tàpies had achieved international recognition and become one of the most influential artists in Spain. In his work, which has been categorized as informalism or abstract expressionism, Tàpies uses different materials and textures to express himself.
In 1984, Tàpies set up the Antoni Tàpies Foundation (Fundació Antoni Tàpies in Catalan) to promote and study modern and contemporary art. In 1990 the foundation moved to its current location in a striking Modernista edifice on Carrer d'Aragó, in the heart of Barcelona's Eixample district, a stone's throw from Casa Batlló and La Pedrera.
The building, which was previously the headquarters of the Simon i Montaner publishing house, comprises a brick facade supported by a steel framework. The design was groundbreaking at the time and enabled Domenech to construct a spacious, open-plan structure that could accommodate the bulky printing presses located in the basement.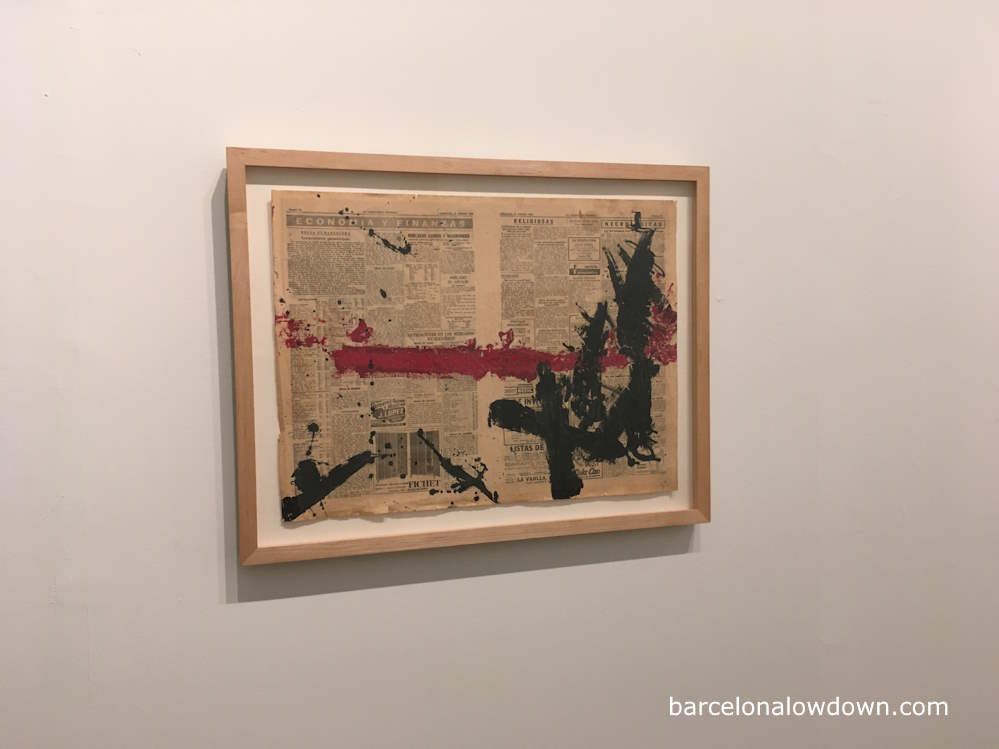 Visiting the Antoni Tàpies Foundation in Barcelona
The museum is set over four floors, and it makes sense to start in the basement and work your way up. The foundation's library, which opens on Thursday and Friday, is located on the first floor. The rest of the museum showcases temporary exhibitions by Tàpies and other contemporary artists.
The museum's largest and most striking piece is Nuvol i cadira (Cloud and chair), which sits on the museum's roof and is best appreciated from outside the building, on the other side of the road. A lift in the basement takes you up to a small roof terrace where the museum's other famous sculpture, Mitjo (the sock), is located.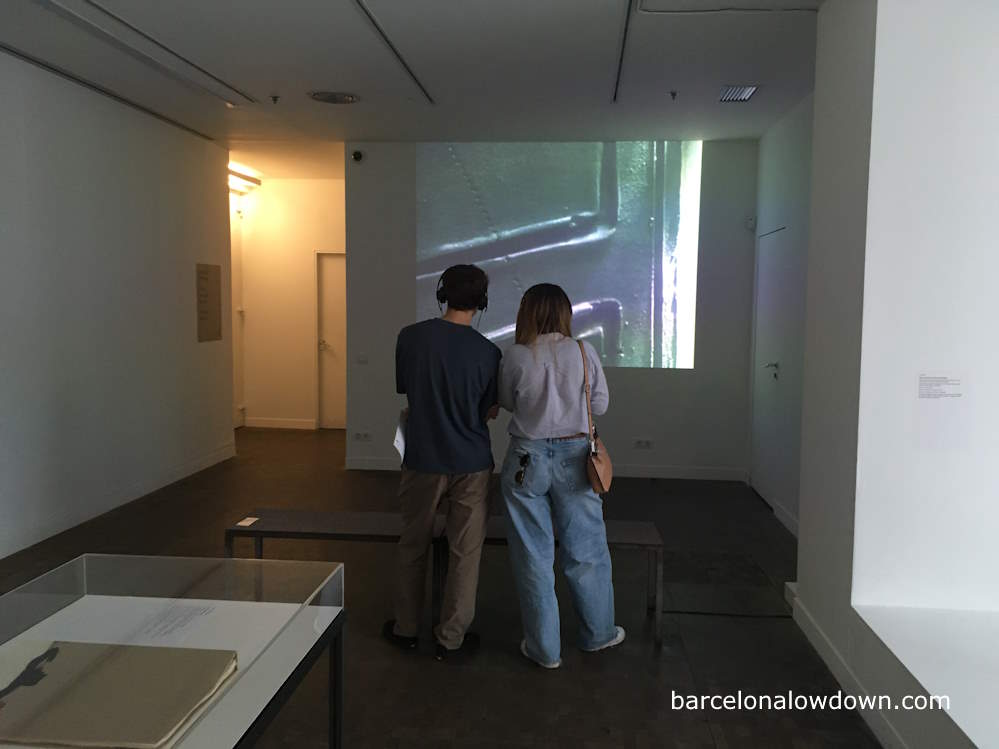 Before visiting the Antoni Tàpies Foundation, I had read online about how the museum contains work taken from different periods of Tàpies' career plus his private collection, which includes numerous works by famous artists, as well as Asian, African and Pre-Columbian art. This is not true.
At the time of writing, The Antoni Tàpies Foundation currently contains three temporary exhibitions, the largest of which is by Tàpies himself, plus the two permanent exhibits. The temporary exhibitions change every six months. You can find out what is currently on display here.
Time needed to visit the Antoni Tàpies Foundation
The museum is quite compact. I recommend allocating between 30 and 45 minutes for your visit.
Information in English?
All labels and information cards are in English, Catalan and Spanish. There are also English language leaflets which explain the exhibitions available, free of charge, at the ticket desk.
Location
The Antoni Tàpies Foundation is centrally located near Casa Batlló, la Pedrera and Plaça de Catalunya.
Address: Carrer d'Aragó, 255.
The nearest metro station is Passeig de Gràcia which is on the L2, L3 and L4 lines.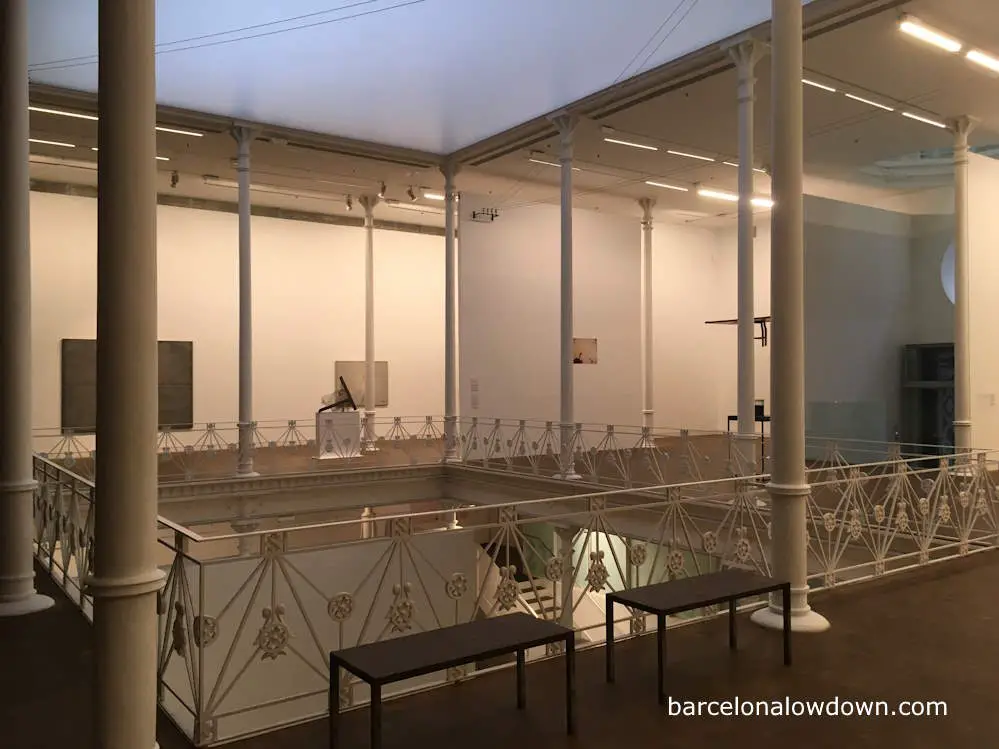 Opening times
Tuesday to Saturday from 10 am to 7 pm
Sunday from 10 am to 3 pm
Tickets
| | |
| --- | --- |
| Ticket type | Price |
| Adult | €8.00 |
| Students | €6.40 |
| Under 16 | FREE |
| Over 65 | €6.40 |
Articket (Barcelona Museum Pass)
If you plan on visiting three or more of the museums listed below, it will generally work out cheaper if you purchase the Articket, which includes skip-the-line entrance to all six museums for just €38.
Barcelona Card
The museum is also covered by the Barcelona Card, which includes free access to twenty-five of the city's best museums, unlimited journeys on public transport and discounts at many other attractions and activities.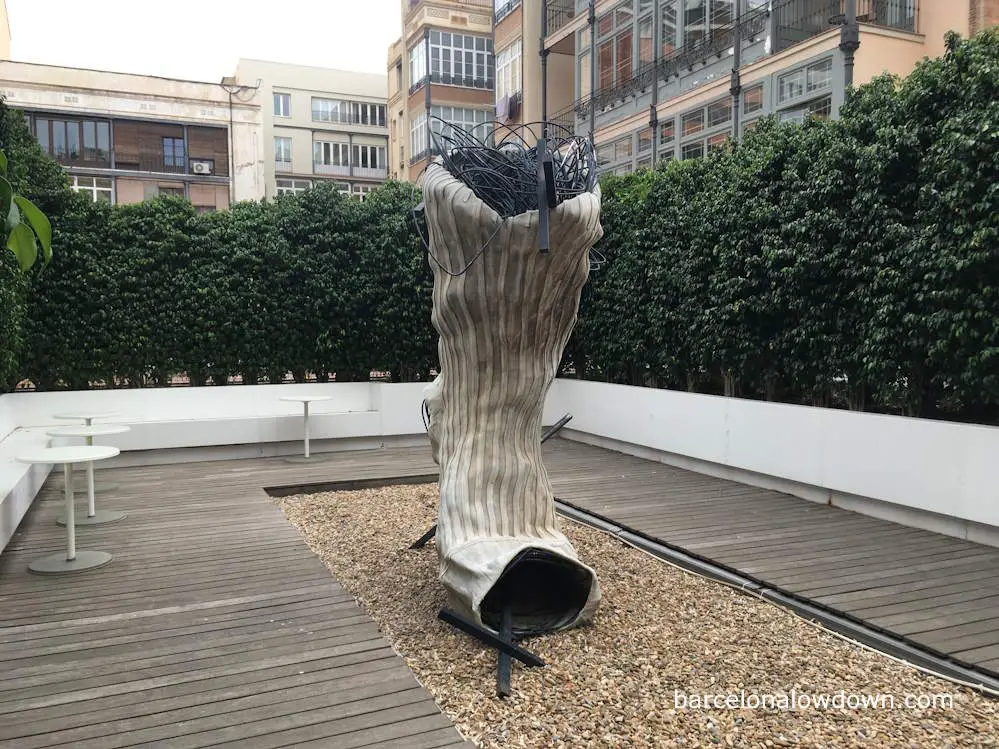 Other attractions nearby
Casa Batlló
La Pedrera
Passeig de Gràcia
Map