Homage to Picasso is a large abstract sculpture that was commissioned by Barcelona city council in 1981 to celebrate the centenary of the artist's birth.
Created by Antoni Tapies, the sculpture consists of a collection of Art Nouveau furniture traversed by iron beams and tied together by rope. One side of the pile of furniture is draped with a large white sheet.
The sculpture sits in the centre of a small pool and is covered by a glass cube. A pump recirculates water across the glass.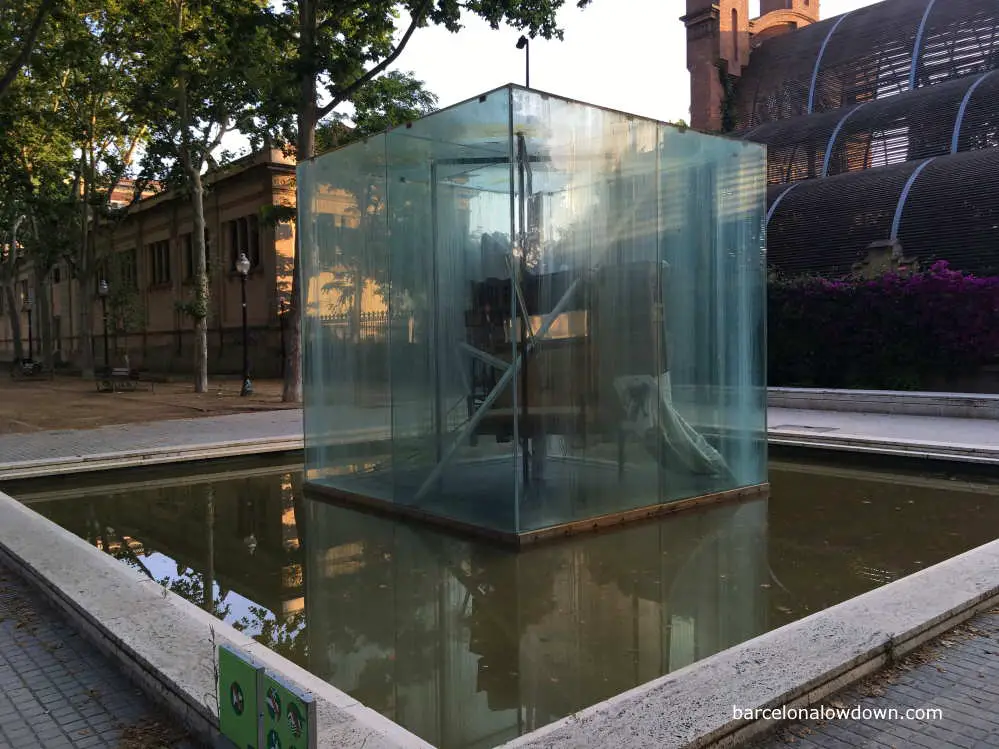 The Art Nouveau furniture represents the period of time when Picasso lived in Barcelona and the comfortable, bourgeoisie status quo. The iron bars embody the industrial revolution, which was transforming Barcelona at the time.
As a whole, the statue alludes to Picasso's non-conformist view of art. A concept which is illustrated by the quotes painted on a white sash that is wrapped around the furniture:
When I don't have blue, I use red.
No, art wasn't created to decorate homes. It is a weapon of war, offensive and defensive, against the enemy.
Picasso's life in Barcelona
Pablo Diego José Ruiz Picasso was born in Malaga (southern Spain) in 1881. He moved to Barcelona with his family in 1895, when his father got a job as a teacher at the renowned La Llotja art school.
Picasso's family lived in several locations in Barcelona's Gothic Quarter, some of which are featured in his early paintings. At the age of thirteen, Picasso enrolled in the La Llotja art school, and his father rented him his first studio at number four Carrer de la Plata.
Two years later, he briefly attended the Real Academia de Bellas Artes de San Fernando in Madrid, where he quickly became frustrated and began skipping class to explore this city and sketch what he saw.
He soon returned to Barcelona, where he started visiting Els Quatre Gats, a bohemian café frequented by poets, intellectuals and free thinkers. It was here that he was inspired to experiment with new artistic techniques and styles and held his first public exhibition.
In February 1900, he travelled to Paris (France), where he shared an apartment with his friend Carles Casagemas and was captivated by the art scene and bohemian lifestyle. When Casagemas tragically shot himself, Picasso began creating melancholy paintings using mostly shades of blue.
For the next four years, Picasso lived between Barcelona and Paris. As he overcame his depression, his paintings became more colourful. In 1904 he met Fernande Olivier and decided to move to Paris permanently. He lived in France for the rest of his life and continued painting until he passed away in 1973 at the age of ninety-one.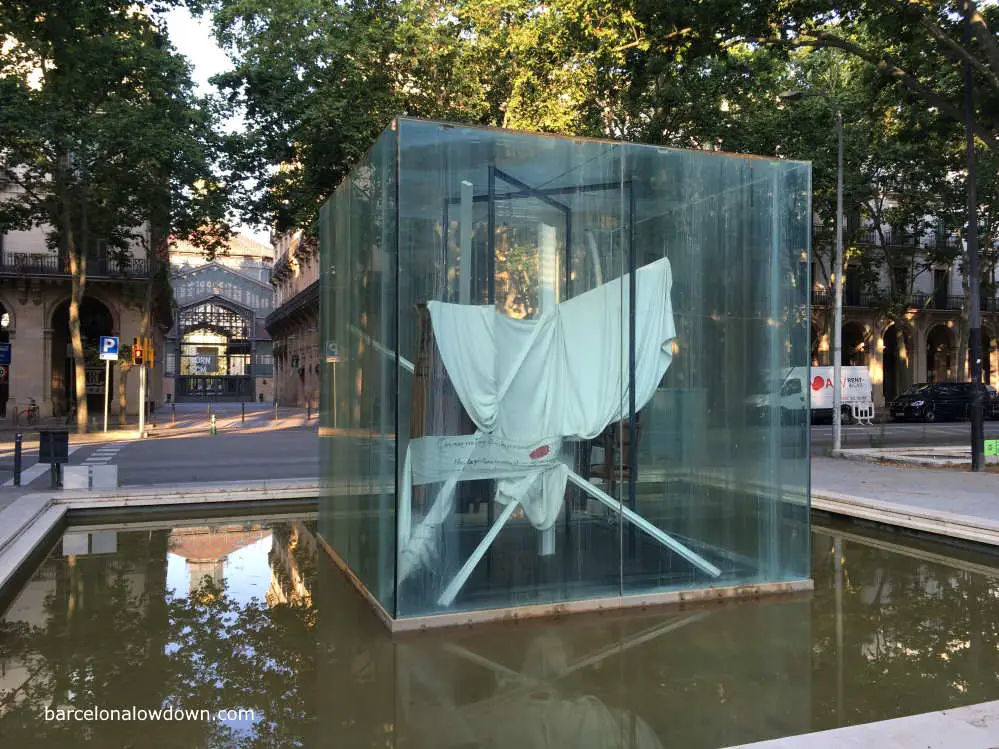 Location
Homage to Picasso is located at Passeig de Picasso number 13, between the Ciutadella Park and El Born.
How to get there
The nearest metro stations are Arc de Triomf on the red line (L1) and Jaume I and Ciutadella Via Olimpica on the yellow line (L4). Tram T4 also stops nearby.
Other attractions nearby
Ciutadella Park
Chocolate Museum
Map