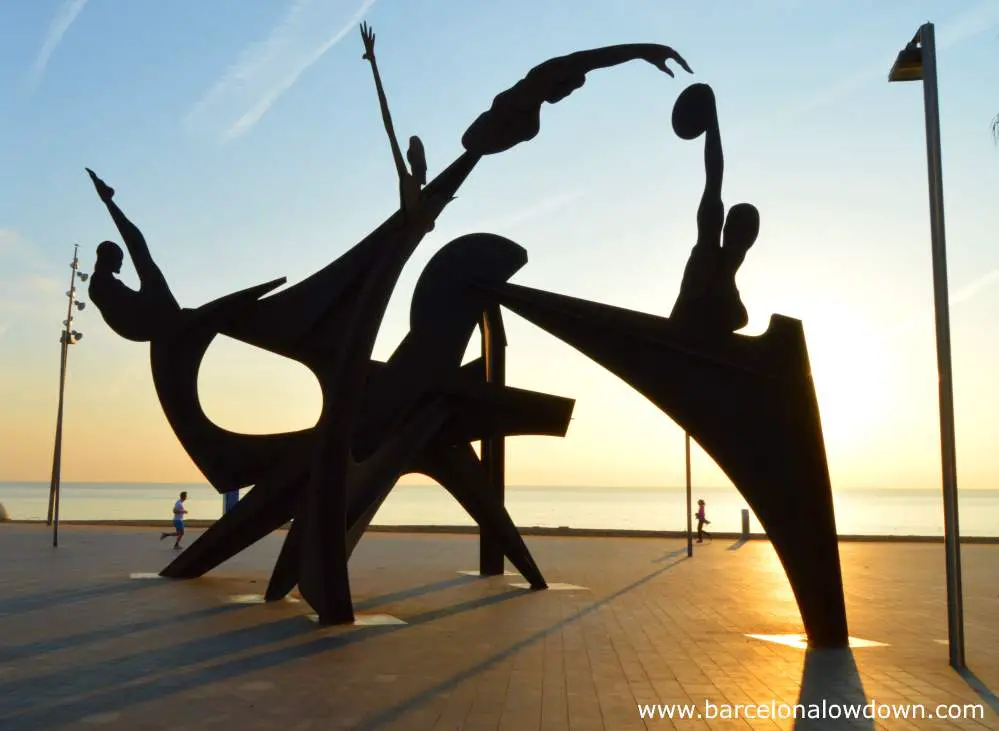 Spanish artist Alfredo Lanz has two sculptures on display near Barcelona's waterfront. The better-known and largest of the two is Homage to Swimming (Catalan: Homenatge a la Natació), which is located in Plaça del Mar next to the Barceloneta and Sant Sebastià beaches.
The Olympic disciplines of water polo, diving, crawl and synchronised swimming are represented by two-dimensional silhouettes supported by large sweeping abstract forms reminiscent of both waves and the wake left by swimmers as they cut through the water.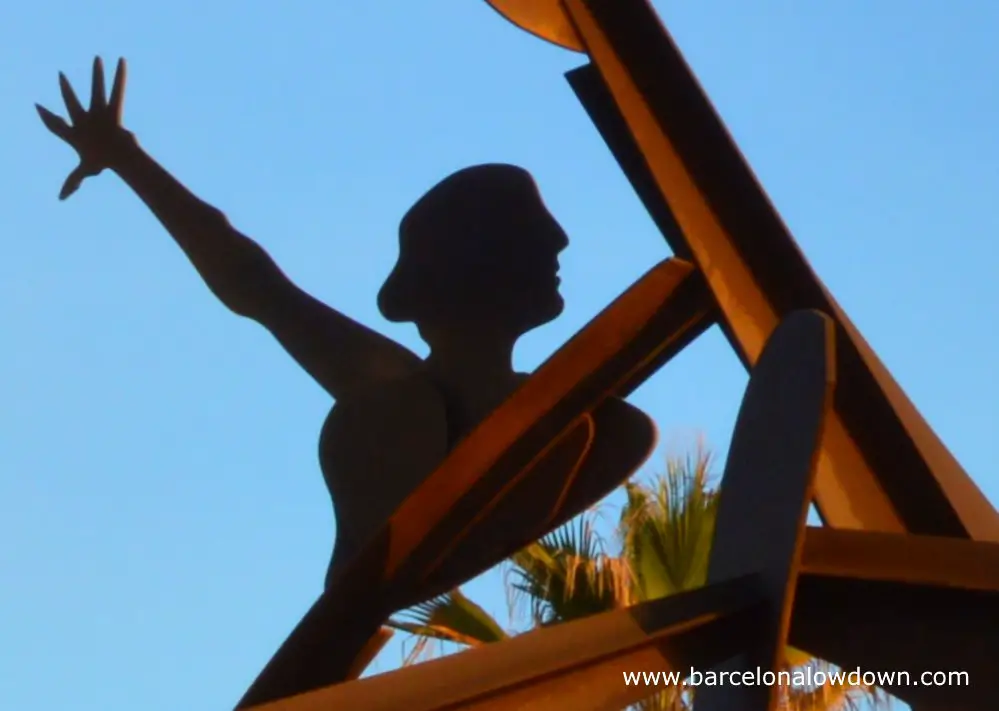 The monument's reddish-brown finish gives it the appearance of a rusting hulk that has been washed up on the beach during a bad storm. On a sunny day, the shadows projected on the wide promenade add another dimension to the design.
About the artist
Alfredo Lanz was born in Madrid in 1945. He studied art and design at the Casa de la Moneda y Timbre before moving to New York to continue his studies.
In 1970, he moved to Barcelona, where he designed jewellery for most of the major Spanish manufacturers and launched his career as a sculptor.
Since 2012, Lanz has lived in Mexico, and his work is exhibited in museums, art galleries and public spaces worldwide.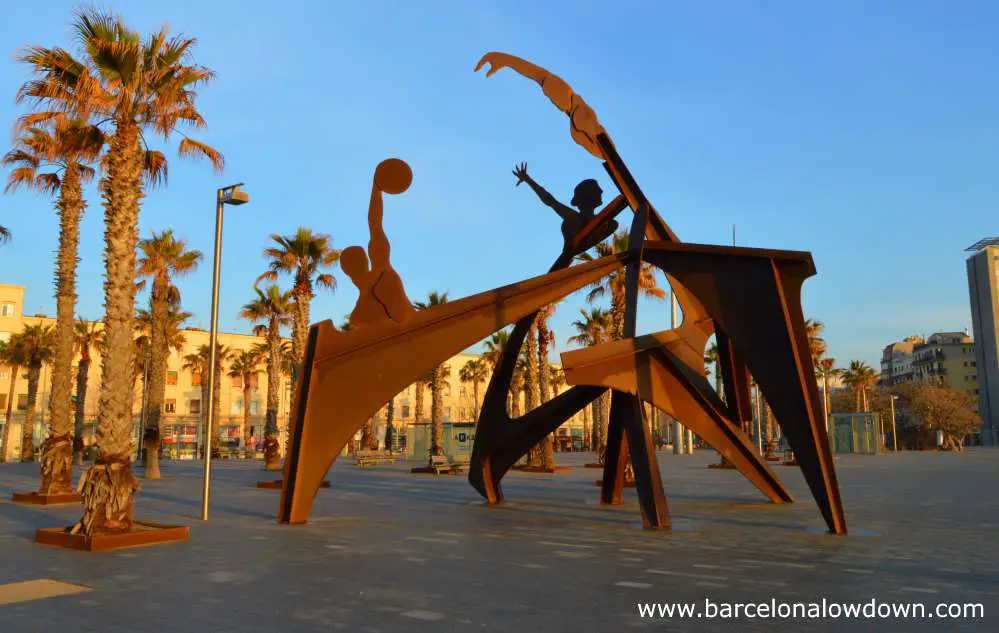 Location
Plaça del Mar, Barcelona
How to get there
The Homage to Swimming sculpture is located in Plaça del Mar square in front of Sant Sebastià beach. The nearest metro stop is Barceloneta on the yellow line L4.
Other attractions nearby
Map