If you arrived in Barcelona by ferry or cruise ship, you will already be familiar with the Onades (waves) sculpture by Andreu Alfaro Hernández.
Likewise, if you took a taxi from the airport to the city centre, depending on which area of the city you are staying in, there's a good chance that you will have seen the sculpture just before you turned off the Ronda Litoral highway.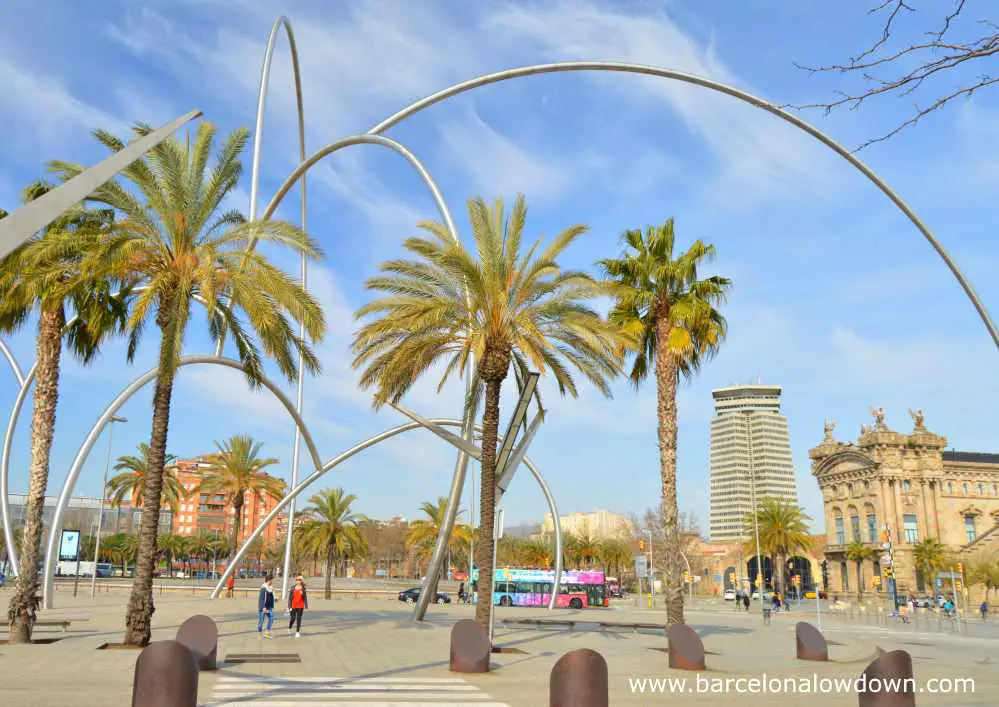 Onades (Waves) by Andreu Alfaro
The 42 metres high Onades sculpture is made up of seven stainless steel arches, weighs 15 tons and was erected in the Plaça del Carbó plaza in 2003. The undulating abstract slender steel tubes evoke images of waves crashing and bubbling on Barcelona's beaches.
To say that the sculpture dominates the plaza at the entrance to Barcelona's cruise port and ferry terminal would be an understatement. It's so large that 2 of the giant steel hoops actually cross over the roads leading to the World Trade Centre.
About the artist
Andreu Alfaro was born in Valencia in 1929. He was entirely self-taught and first exhibited his work in the Sala Mateu in Valencia in 1957. He is best known for his abstract steel and aluminium sculptures such as La Rella, Monument a l'amour and Catalan Power. Many of his best-known pieces can be seen in parks and plazas throughout Spain in cities such as Barcelona, Valencia and Madrid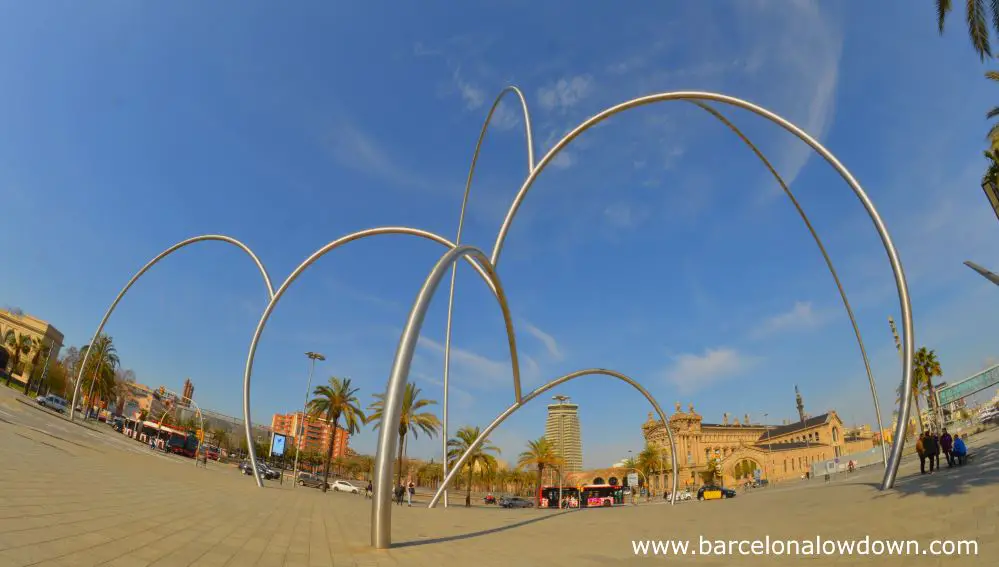 How to get there
Several buses stop near the Onades statue, including the open-top Barcelona Bus Turístic and the T3 Portbus which runs from near the Columbus monument to the cruise ship terminals. The nearest metro stop is Drassanes on the green line (L3)
Other attractions nearby
The Old Customs House
Barcelona Maritime Museum
Map