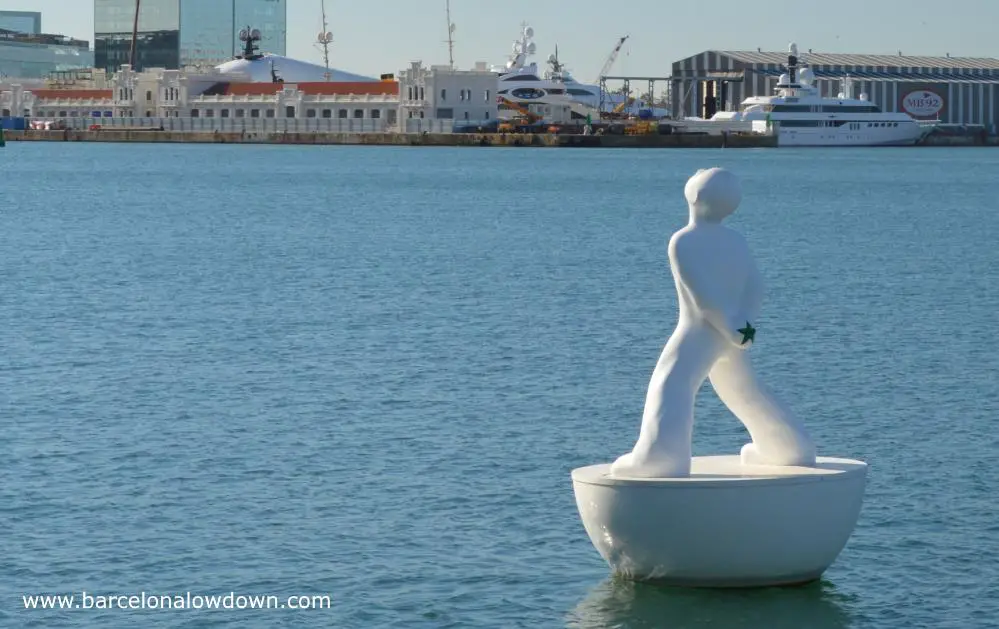 A few metres from the Rambla del Mar walkway, two pristine white figures float silently in the waters of Barcelona harbour. The 3.55m polyester and fibreglass sculptures, their gaze turned up to the heavens, were designed by Robert Llimós and built by local shipbuilder Marina 92.
The Stargazer (Catalan: Miraesteles) statues are 2 of a series of sketches, paintings and statues which was inspired by the poem El Saltamartí (grasshopper) by Joan Brossa. The poem uses the image of a person looking upwards at the night sky as a symbolic representation of humanity.
The first aquatic version of Stargazer was installed in Sitges in 2007, where it was seen by the director of the Barcelona boat show, who was so taken by the statue that he wanted to commission one for the Port Vell harbour.
In 2010 the Barcelona Foundation for Ocean Sailing presented two statues to the port to commemorate the New York – Barcelona transoceanic sailing record.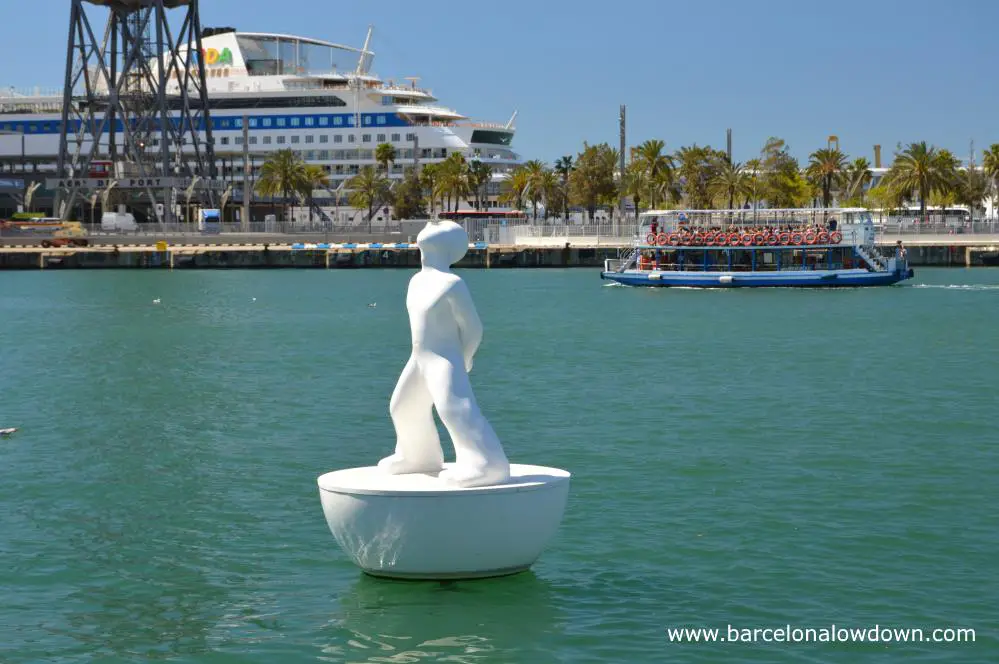 About the Artists
Robert Llimós
Robert Llimós is a Catalan painter and sculptor born in Barcelona in 1943. Llimós is best known for his figurative works, including Marc and Stargazer both of which are in Barcelona.
In 2009 while in Brazil, Llimós was walking through the dunes near Fortaleza when he saw a UFO. The experience inspired a series of 150 paintings and sculptures depicting the spaceship and it's crew.
Joan Brossa
The poet and author Joan Brossa was born in Barcelona in 1919. During the Spanish Civil War, aged seventeen, he enlisted in the Spanish Republican Army. After the war, he worked as a printer selling books that were forbidden by Franco's regime.
At the same time, he started writing and got to know artists such as Joan Miró and Antoni Tapies, who he worked wth on a monthly magazine which focussed on surrealism and existentialism. His published works include poetry and theatre, as well as numerous collaborations with other writers, artists and directors.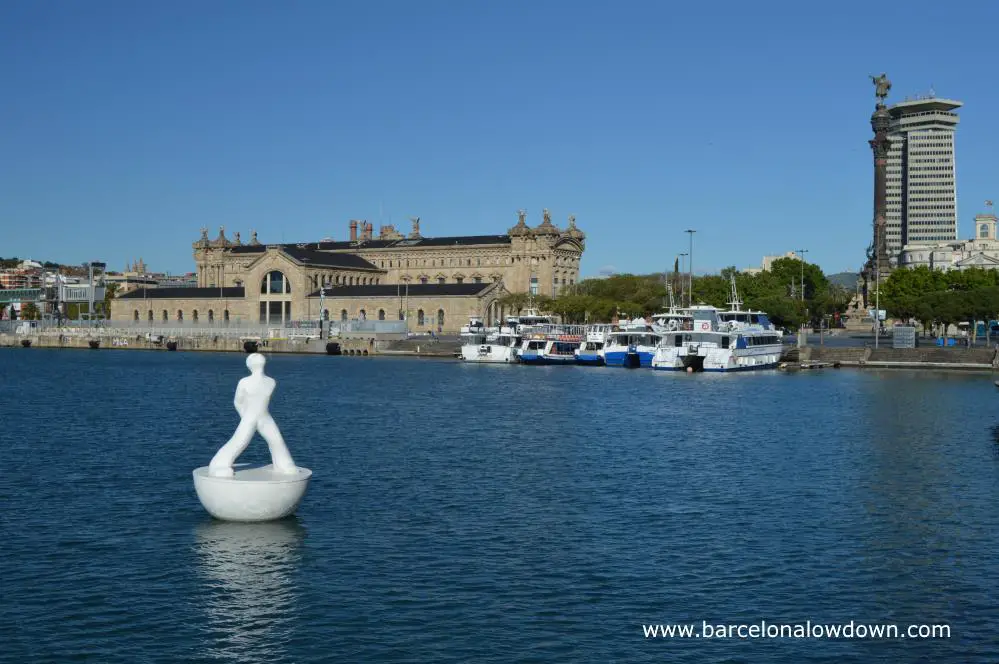 Location:
The statues are located in the Port Vell harbour floating next to the Rambla del Mar walkway.
How to get there:
The nearest metro stops are Drassanes (green line L3) and Barceloneta (yellow line L4) .
There are several bus routes which stop nearby, including the open-top city tour buses and the T3 shuttle bus to the cruise ships.
Other attractions nearby
Barcelona Aquarium
Barcelona Post Office building
Map