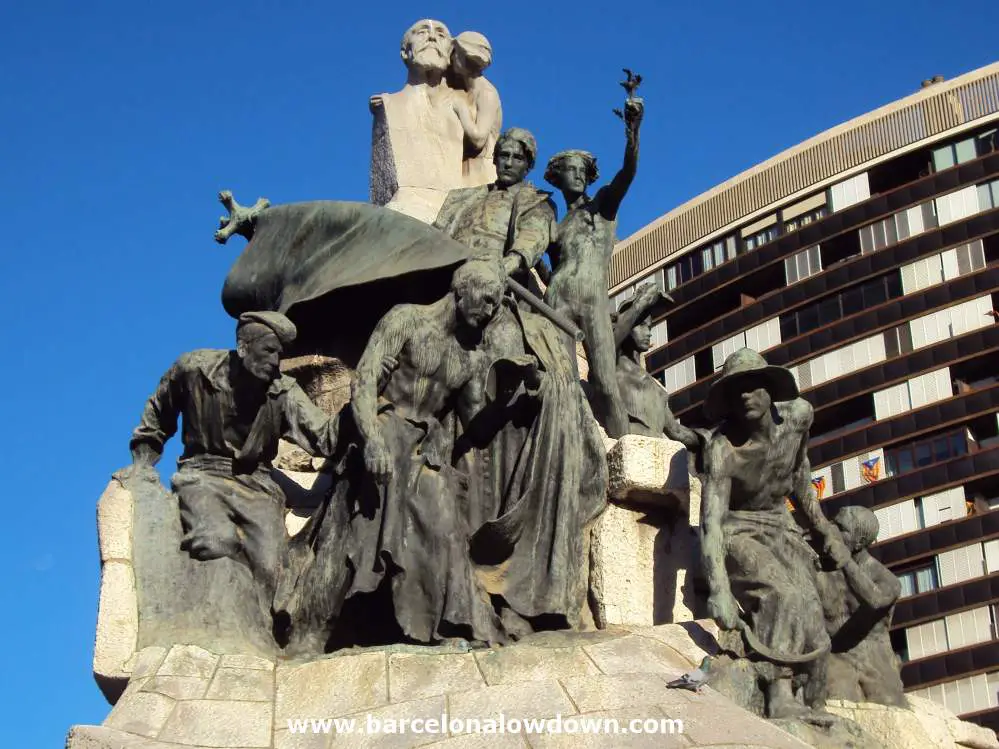 Plaça de Tetuan is a tiny green oasis on Gran Via in Barcelona's Eixample district. The small tree-lined plaza is dominated by a 12m high Art Nouveau monument to Doctor Bartomeu Robert built in 1904 by Josep Llimona. The monument took 6 years to complete and was originally installed in Plaça de la Universitat. After the Spanish Civil war it was dismantled, as were other statues of Catalan figures such as Rafael Casanova and Pau Claris. In 1985 the statue was taken out of storage and rebuilt in its current location.
The stone base is made up of sturdy tree-like columns and arches which are typical of Catalan Modernism and can be seen elswhere in buildings like La Pedrera and at Park Güell. Above the arches are 2 groups of bronze and stone statues representing the people of Barcelona. The monument is topped by a formal bust of Dr. Robert that is being kissed by a female figure.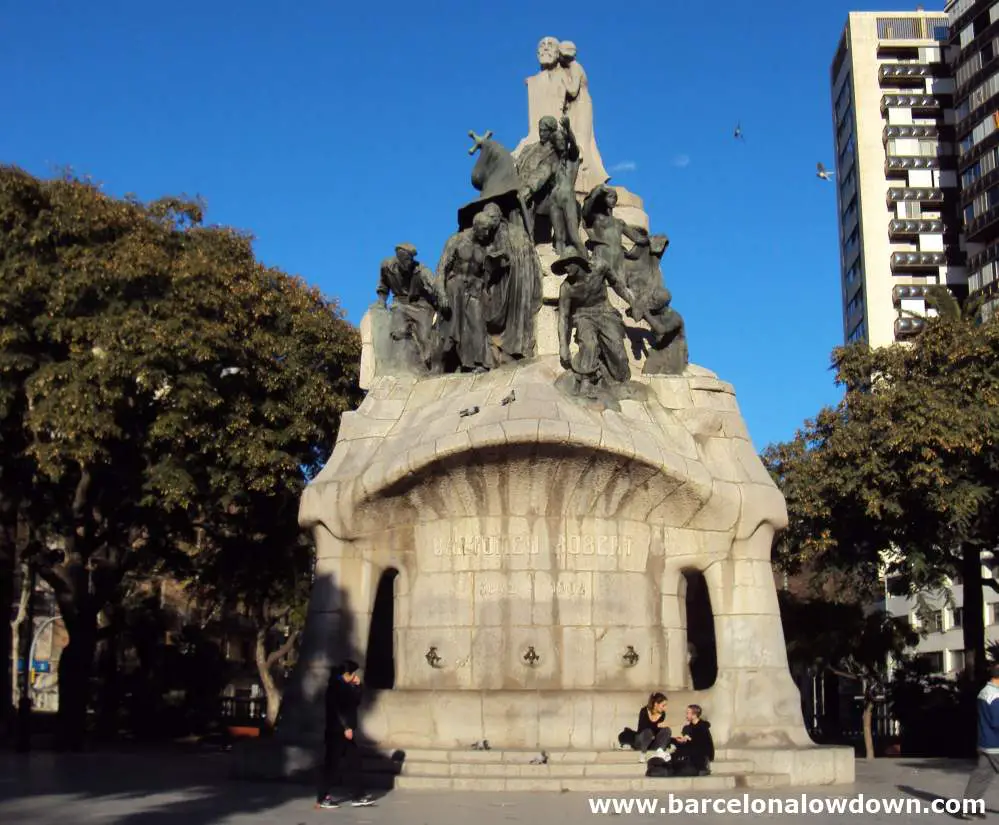 Who Was Dr. Bartomeu Robert?
Doctor and politician, Bartomeu Robert Yarzábal (1842-1902) was a Catalan nationalist who co-founded the Lliga Regionalista and was briefly the Mayor of Barcelona. Post which he renounced after giving his support to a protest called the tancament de caixes whereby businesses in Barcelona stopped paying taxes to Madrid.
Born in Mexico, he grew up in Sitges and studied medicine at the University of Barcelona. Known as a quiet man, Dr. Robert worked in the Hospital de Sant Pau and lectured medicine at the UB before developing an interest in politics and Catalan nationalism.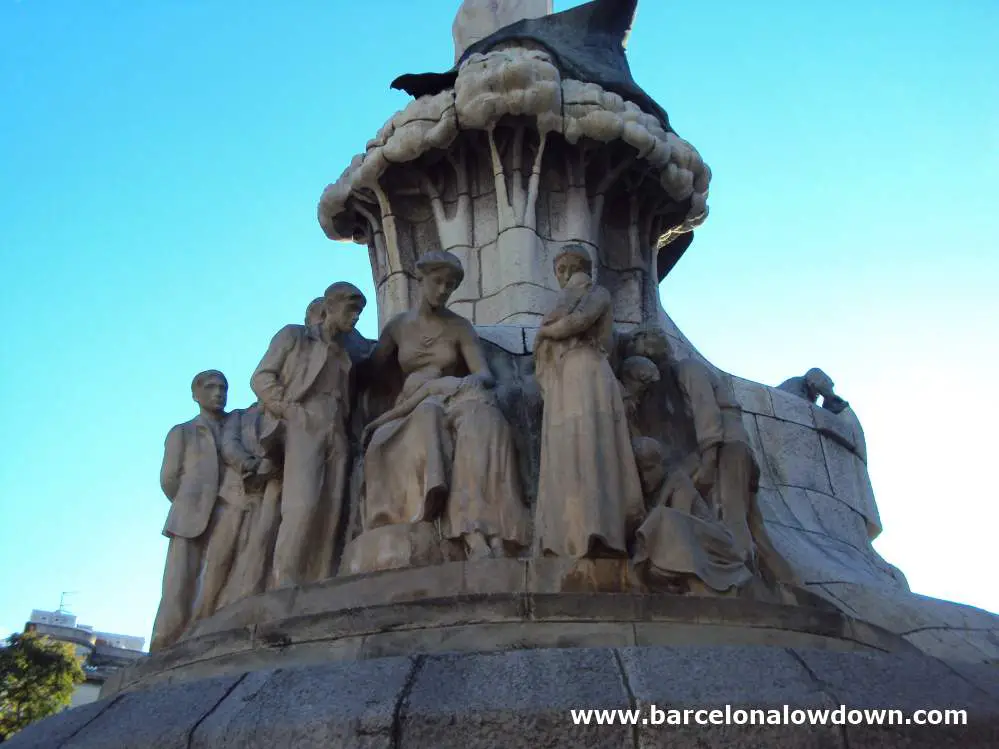 About the Artist
Josep Llimona I Bruguera (1864-1936) was the brother of painter Joan Llimona and is widely considered to be one of the most influential Catalan Modernist sculptors. He studied at La Llotja and later spent time in Rome and Paris before returning to Barcelona.
His early works were mainly religious but he later specialised in nudes. A lot of his work is on display in Barcelona including the Statue of Ramón Berenguer III on Via Laietana, the Statue of St George on Montjuic and El Forjador in Plaça de Catalunya. He was also responsible for one of the Friezes which adorn the Arc de Triomf and the statue Desconsol in the Parc de la Ciutadella. There are also several of his sculptures in the MNAC art museum.
Location
Plaça de Tetuan, Gran Via de les Corts Catalanes
How to Get There
Metro station Tetuan – Line 2 purple line
Other Attractions Nearby
Arc de Triomf
Parc de la Ciutadella
El Monumental Bullring and Bullfighting Museum
La Sagrada Familia
La Pedrera
Map