Sitges is a Spanish beach resort located just 35km south of Barcelona. The town is famous for it's nightlife, beaches, carnival and the Sitges Film Festival.
Sitges in the wintertime is a popular day trip for Barcelona residents who typically visit on Sunday and take a stroll along the seafront followed by lunch in one of the town's many restaurants. Last weekend was sunny so we decided to do just that!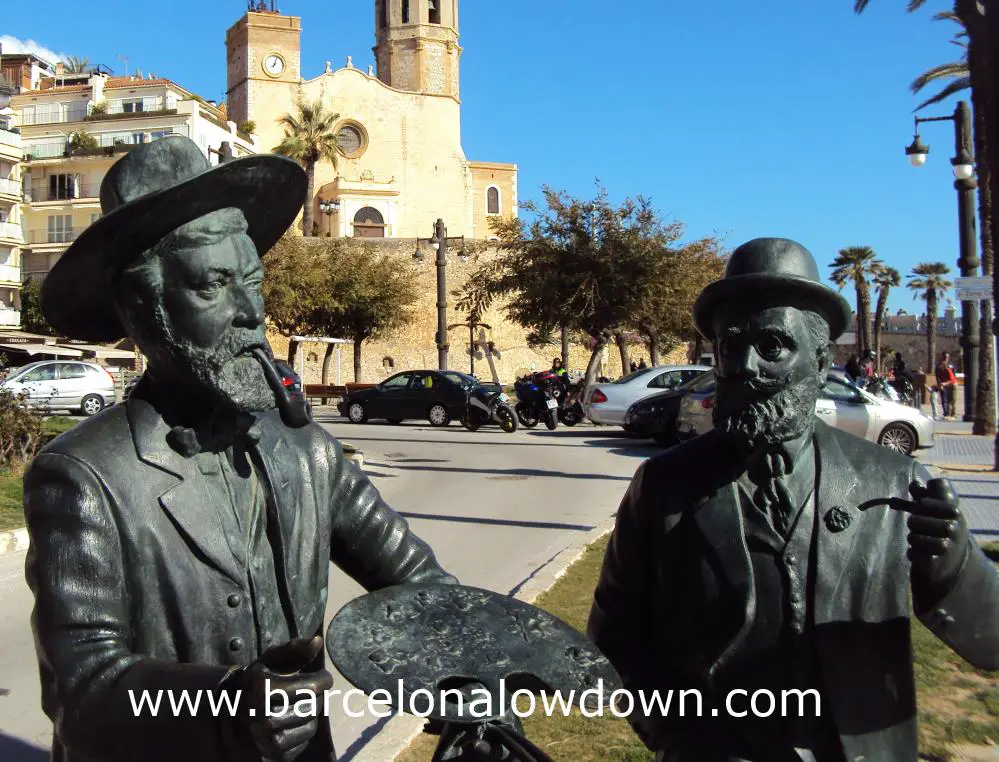 What to Do in Sitges in Winter
The beach and old town are the main attraction at Sitges. Even in March, you can get great weather for a walk along the beach. Last Sunday was one of those days, 19ºC and sunny – definitely T-shirt weather if you're from the UK. I even saw one person swimming in the sea!
The tourist information centre is on your left as you leave the train station. They have free maps, leaflets, and information about the town, museums etc… From there just keep walking downhill for about 5 minutes and you will arrive at the beach. There are plenty of cafes with terraces where you can sit outside and enjoy a late breakfast as you watch the world go by.
The oldest part of town is located on a small hill at north end of the beach and dominated by the 17th Century Church of St. Bartomeu and Sta.Tecla. Just behind the church are the Palau Maricel, Cau Ferrat, Fundacio Stämfli and Casa Bacardi museums. Also nearby is the Can LLopis "Romantic Museum".
Unfortunately, both the Palau Maricel and Cau Ferrat museums are currently closed while they undergo extensive restoration work. The staff at the tourist office were unable to say when they will re-open.
Since I'm not a fan of Bacardi rum or toy doll collections, we decided to visit the Fundacio Stämpfli modern art gallery which has a small but interesting collection housed in what used to be the fish market. Coincidentally, the Sitges Art Festival was also being staged this weekend. Artists from the local area were displaying and selling their art in an overgrown marquee on the seafront.
After visiting the art gallery, we had a wander around the cobbled streets of the old town. This was followed by a stroll along the surprisingly busy seafront, a quick beer on a sunny terrace and finally an excellent lunch before taking the train back to Barcelona.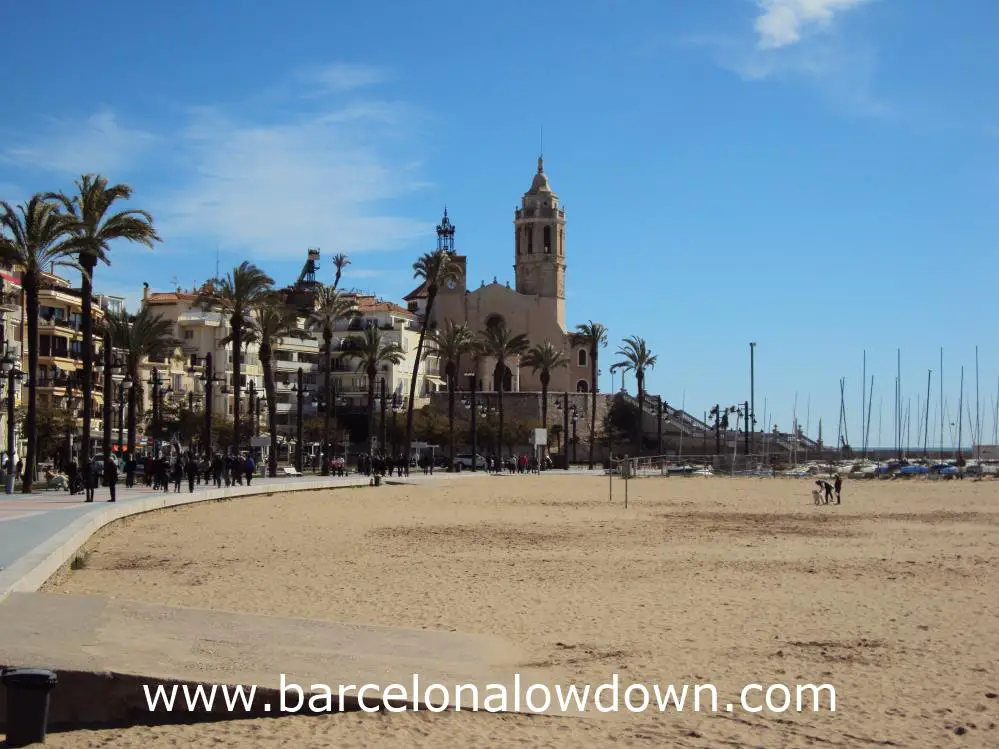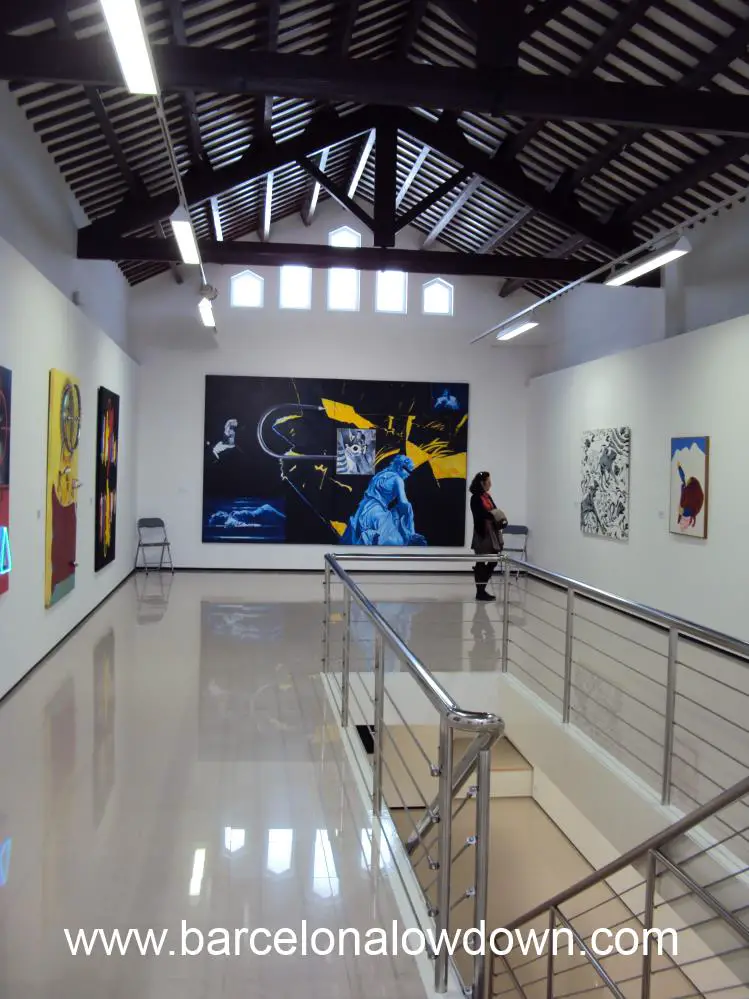 Vegetarian Restaurants in Sitges
Being veggie I always try and check whether there are any vegetarian restaurants before I visit any town in Spain. I found two in Sitges and they're both on C. de Sant Pau which is near the seafront in the old town. We ended up eating at the Restaurant La Salseta which is a mid-priced restaurant serving both vegetarian and non-veg options. There were about 8 vegetarian/meat free dishes to choose from and although it wasn't cheap the food was very good and I'd definitely eat there again. Lunch worked out at €25 per person including wine.
If you're on a tighter Budget then there was another purely vegetarian restaurant just a few doors away which also looked good and offered a set meal for €12.50. We chose the slightly more expensive La Salseta because my partner isn't vegetarian!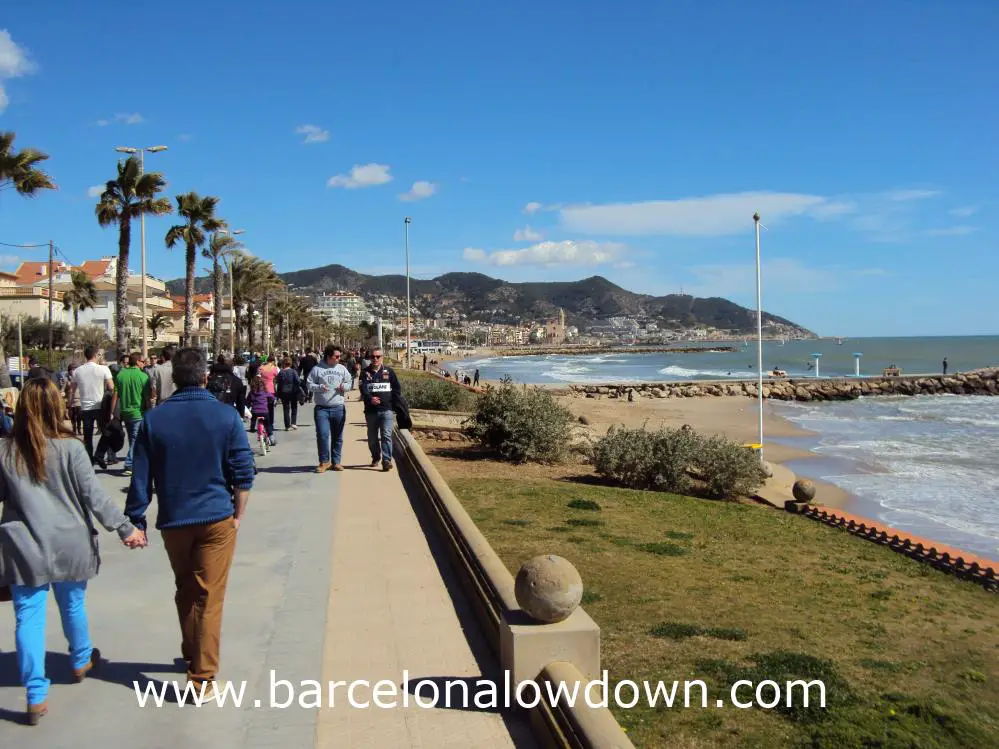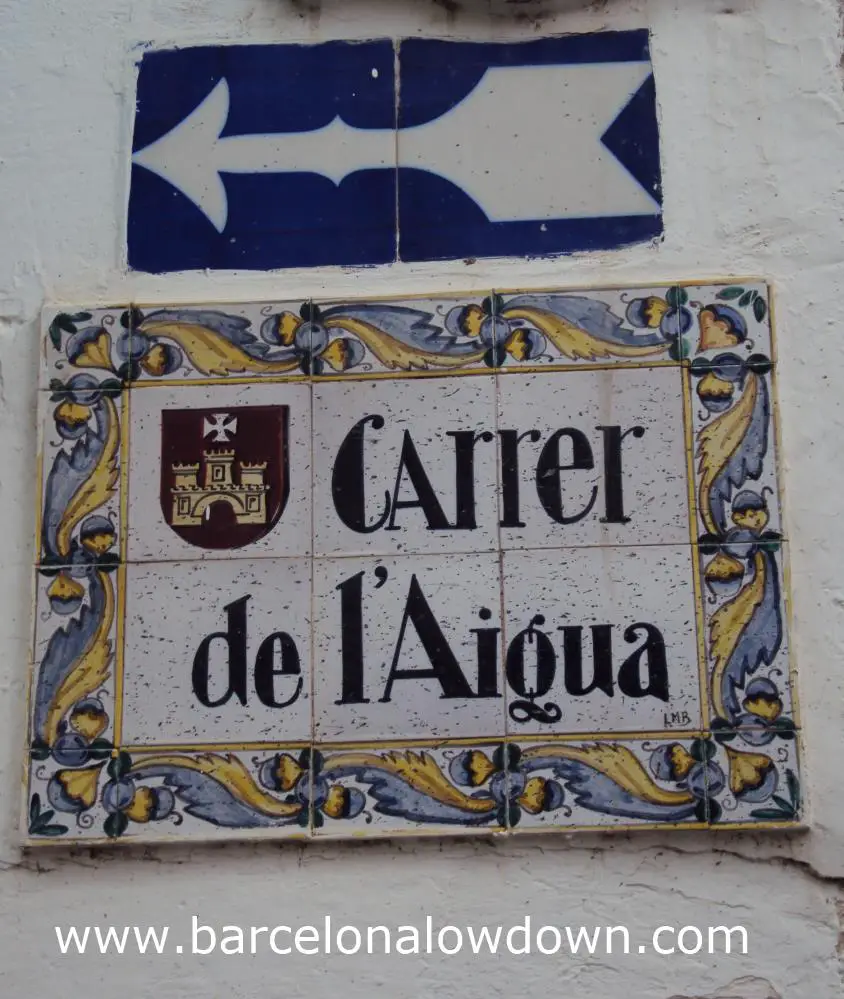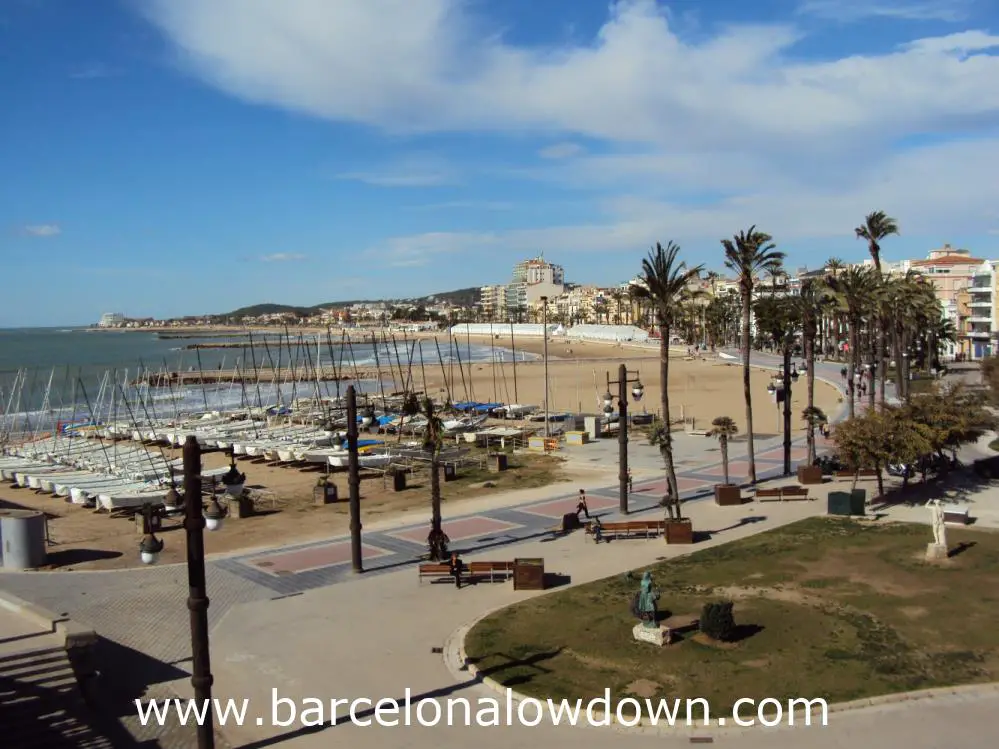 How to Get There
By Train
Sitges is about half an hour from Barcelona Sants station on the local commuter train lines (Rodalies R2). The fare is €9.20 return. There are 3 or 4 trains per hour at the weekends. Barcelona to Sitges Train Timetable
Tours
Montserrat, Sitges and Penedés wine region tour from Barcelona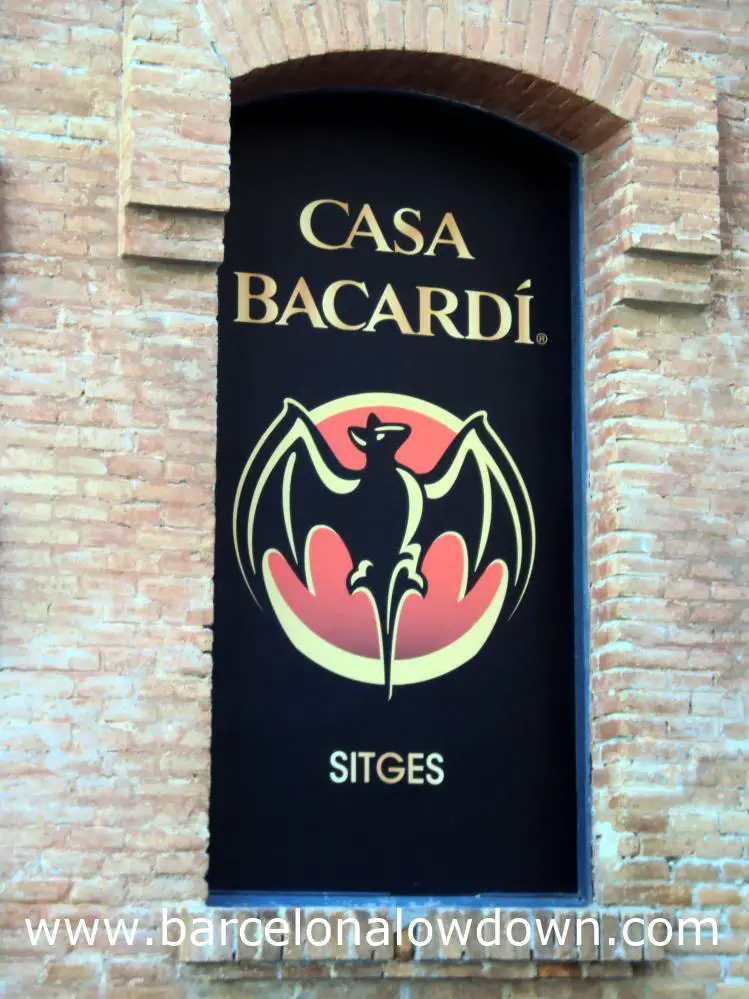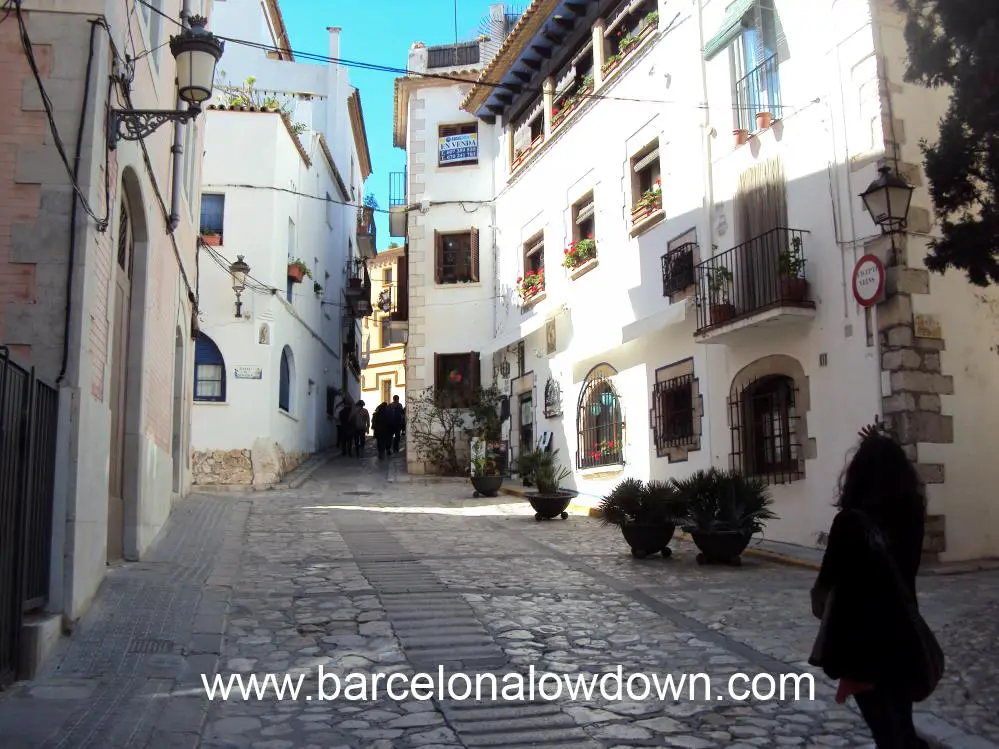 Official Sitges tourism website
Map