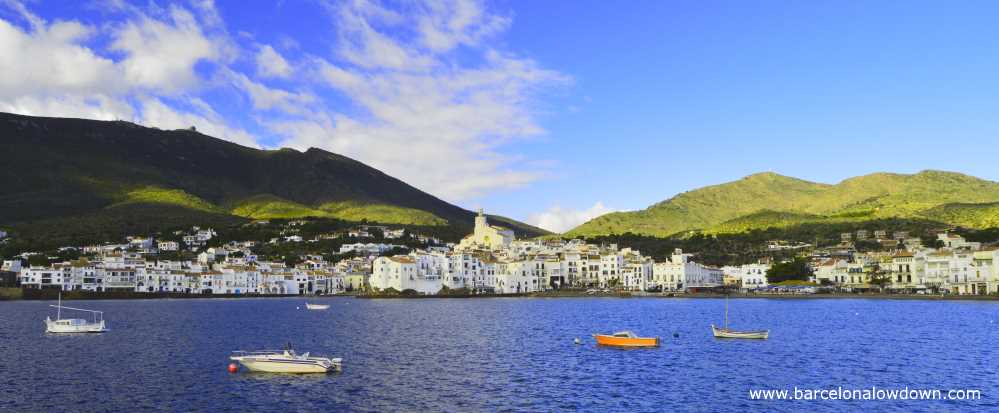 If you ask most Barcelona locals to name the most beautiful village on the Costa Brava, the chances are that they will say Cadaqués. Set in a sheltered bay on the southern side of the Cap de Creus peninsula, this small town was once a busy port whose economy was based on fishing, wine-making and olive oil production.
During the 20th century, the picturesque town became a popular retreat for writers and artists frequented by (among others) Federico García Lorca, Marcel Duchamp, Luís Buñel, Pablo Picasso and Salvador Dalí who famously declared Cadaqués the most beautiful village in the world.
Brief History of Cadaqués
The earliest written records of Cadaqués date back to the 9th century. In fact, the town is considerably older and was first settled by Iberians and visited by Greeks, Romans and Egyptians who used the natural harbour as a stopping off point during voyages around the Mediterranean.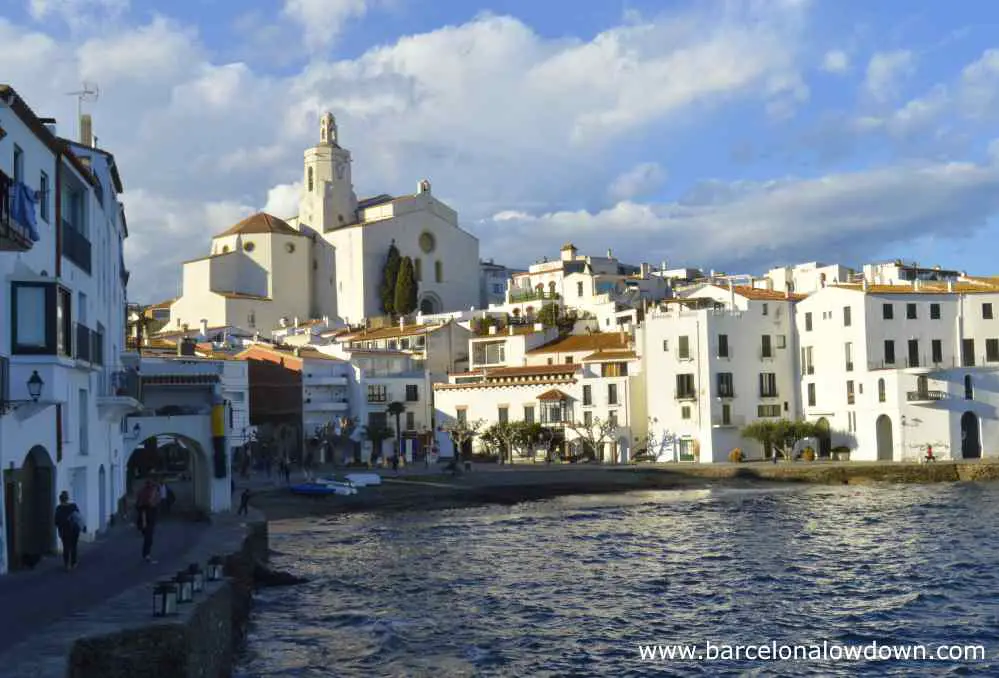 Throughout the middle ages, the town suffered frequent attacks by pirates, including the notorious Barbarossa, who looted the town and set fire to the church.
By the nineteenth century, Cadaqués had established trade routes and developed industries such as anchovy and tuna processing as well as winemaking, cork, olive oil and soap production. When these industries declined at the start of the twentieth century, many residents emigrated to the Americas.
The most successful of these emigrants later returned to Cadaqués and built the luxurious Modernista style houses which can be seen scattered along the length of the bay. During the 1960s, the town became a popular destination for tourists drawn by its laid-back charm, natural beauty and of course… Salvador Dalí.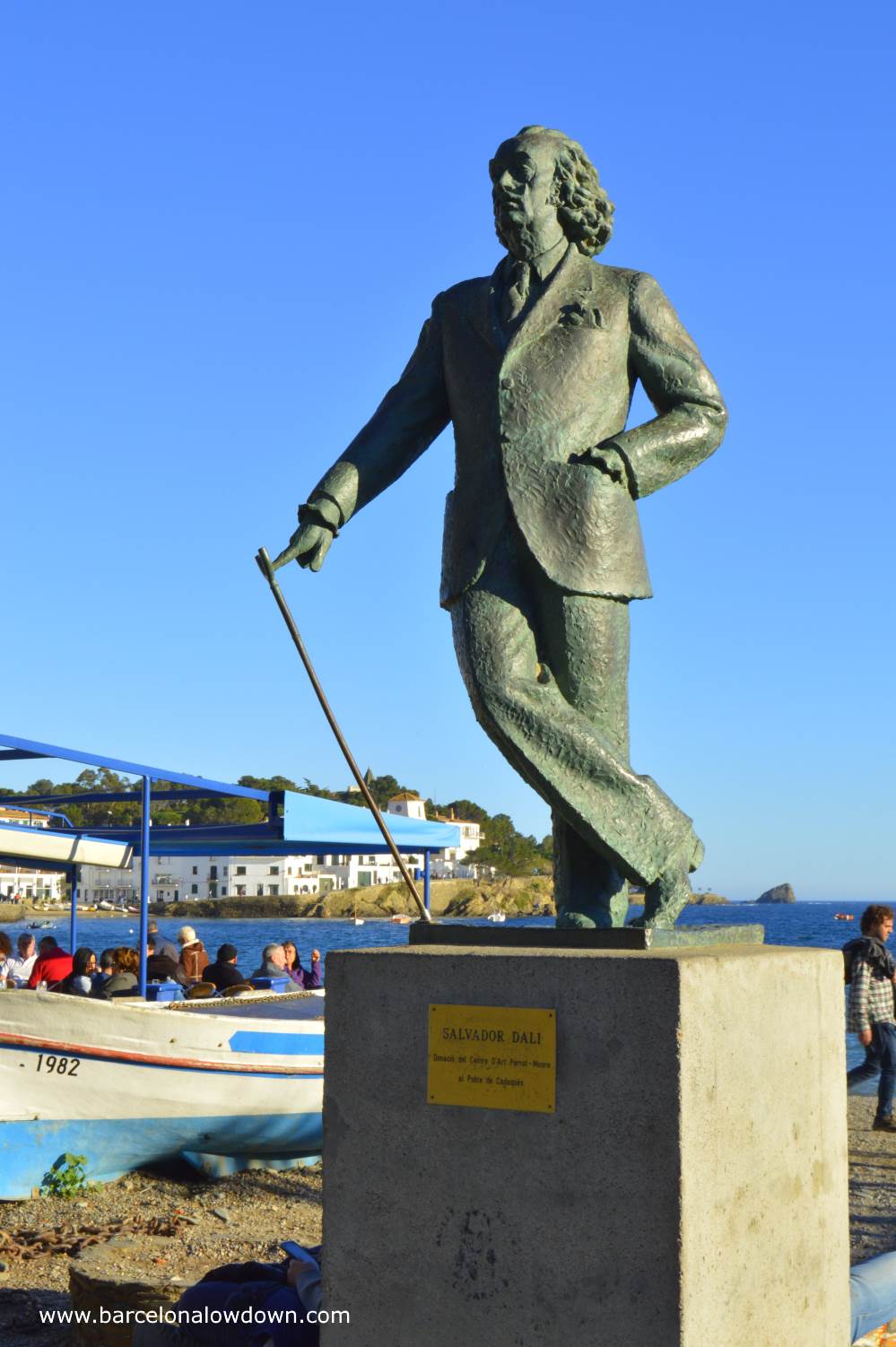 Salvador Dalí and Cadaqués
Dalí was born in nearby Figueres and first visited Cadaqués as a child during family holidays. The town and surrounding coastline clearly inspired him and feature in some of his most famous works including The Spectre of Sex Appeal, The Persistence of Memory or Port of Cadaqués (Night).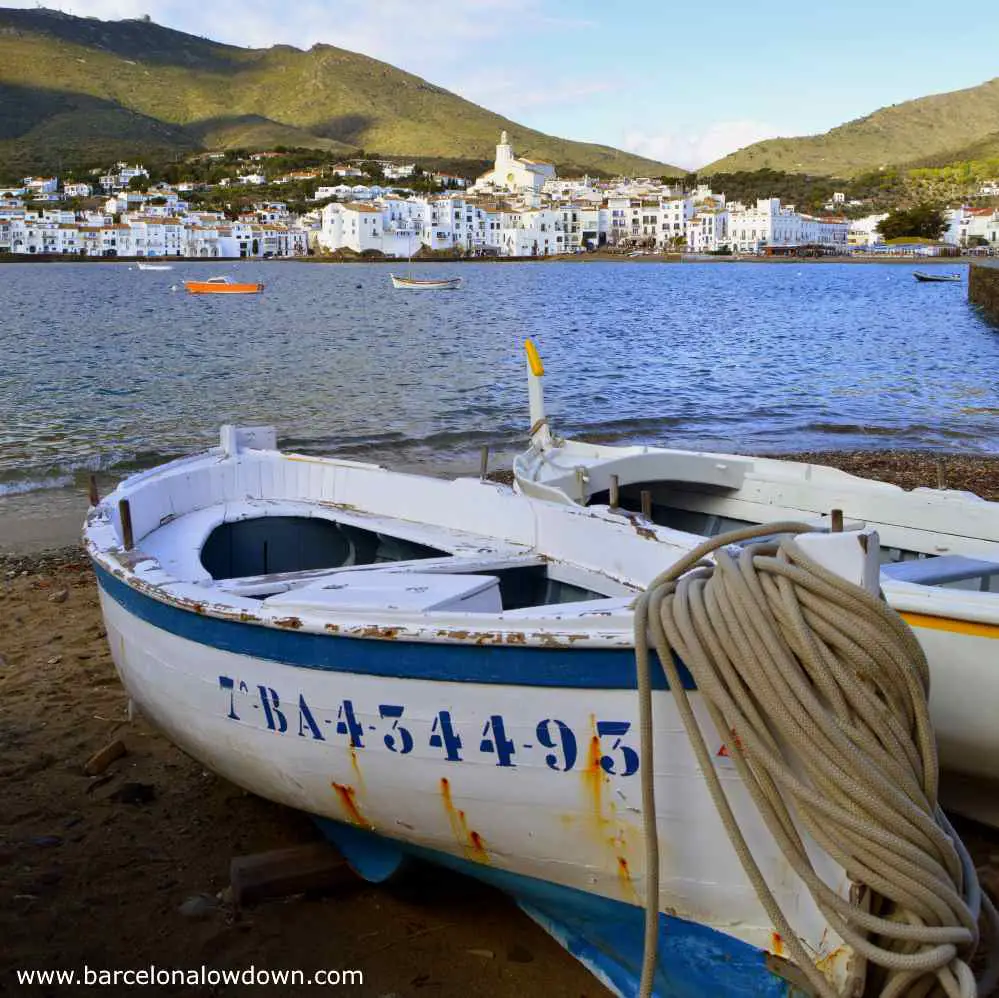 In 1929 Dalí met his muse, inspiration and future wife Gala (real name Elena Ivanovna Diakonova). Apparently, his father disapproved of their relationship and, following an argument, contacted local hoteliers to ensure that none of them would rent a room to his son.
Because of this, in 1930 Salvador Dalí purchased a small "barraca" (fisherman's hut) in nearby Portlligat, where he and Gala lived for more than 40 years. Little by little, the couple enlarged and extended the house, adding a second storey and purchasing six adjacent cottages, which they annexed to create the unique rambling property, which can be seen today.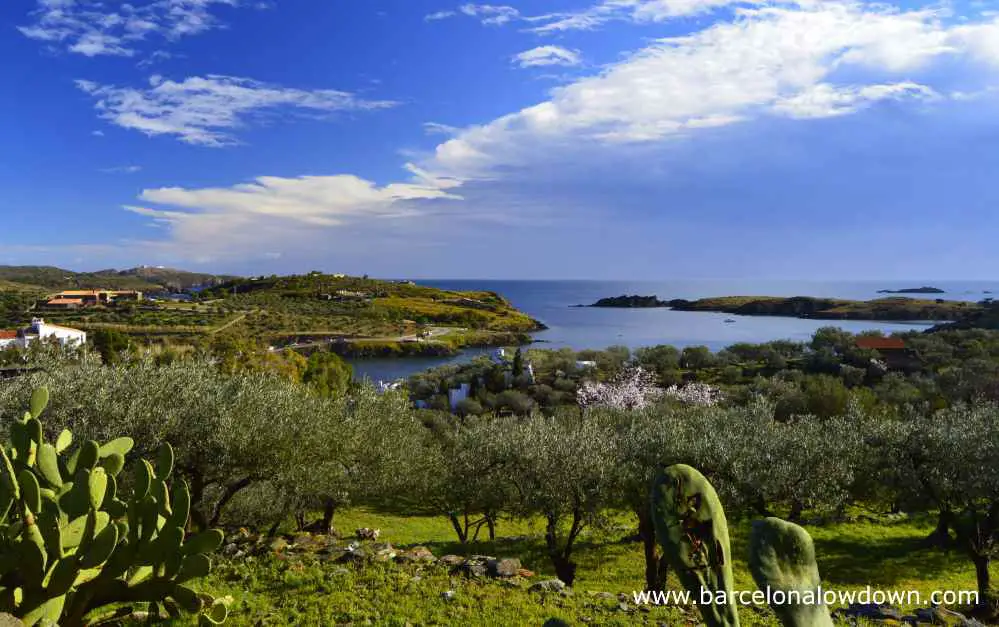 The Dalí house museum in Portlligat
Dalí lived in Portlligat until Gala died in 1982, and the house is maintained exactly as it was when the couple lived there. Many of their personal belongings are on display, as well as magazine cuttings and photographs with famous people, including Coco Channel, Ingrid Bergman and Walt Disney (Dalí collaborated on the film Fantasía).
Despite the quirky design, stuffed swans, bejewelled polar bear and famous phallic-shaped swimming pool, I was surprised by the house's simplicity. Most of the tiny whitewashed rooms are decorated with large bunches of Gala's favourite yellow Sempervivum flowers.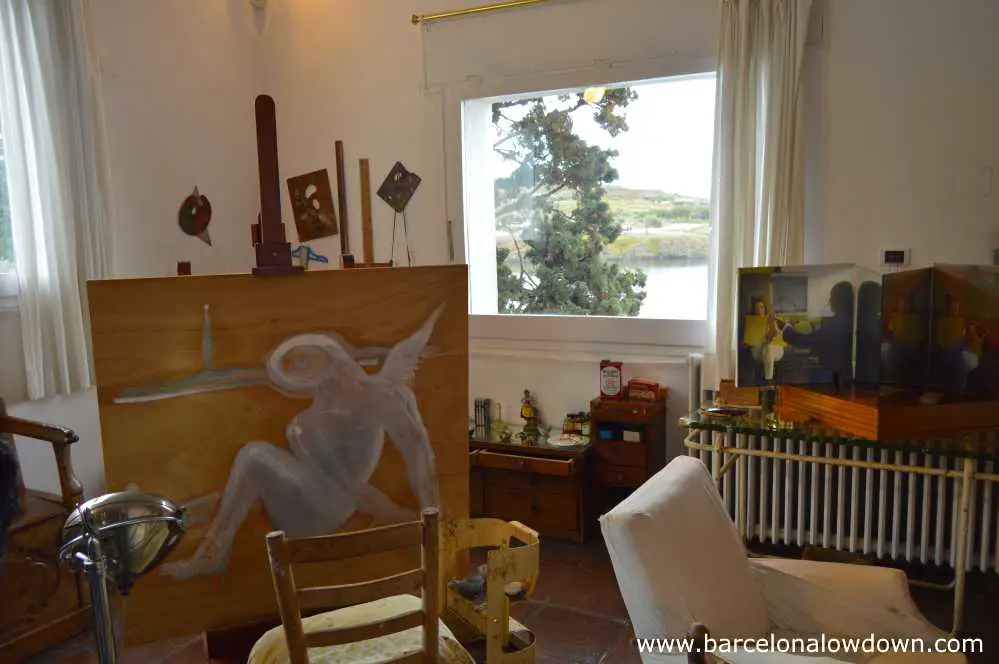 Standing in Dalís studio with picture windows overlooking Portlligat, it's easy to see why he chose this location. Views play an essential rôle in the house's design, and nearly all rooms look out over the bay. Dalí even installed a mirror in the couple's bedroom angled so that they could enjoy the first rays of sunrise without having to get out of bed!
Visitors are shown round in groups of up to 8 people, which enter the house every 10 minutes. Strict timekeeping prevents crowds from accumulating and allows you to enjoy the house's tranquil atmosphere.
The visit isn't officially a tour, but the small groups are accompanied. The person who showed us around (who spoke Catalan, Spanish, English and French) was well versed in the history of the house and pointed out interesting features interspersed with anecdotes and numerous personal insights into the lives of Gala and Dalí.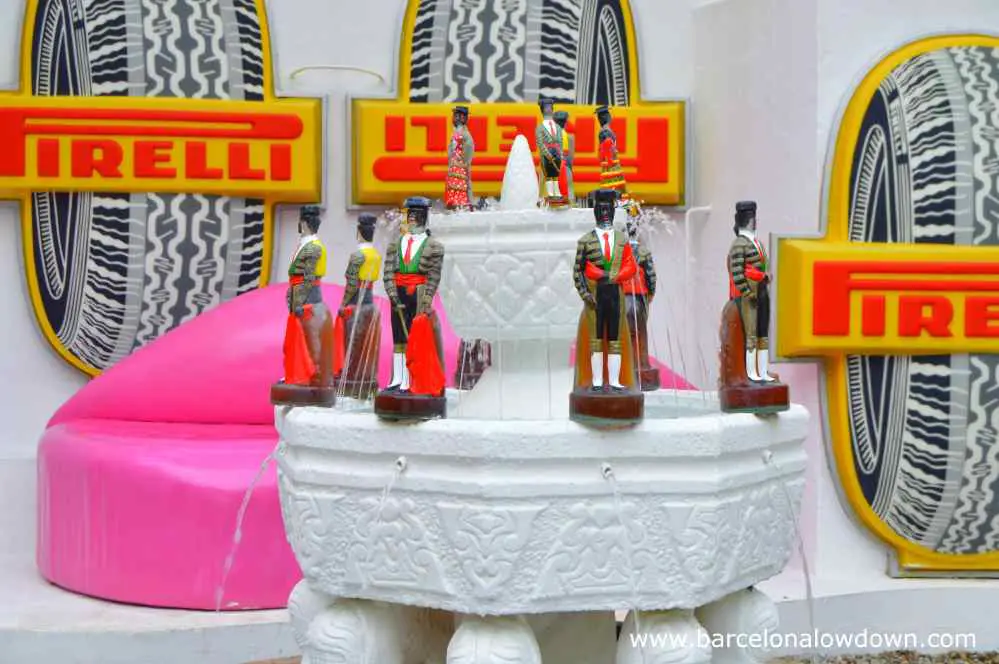 Visiting the Salvador Dalí house museum – Practicalities
Portlligat is a 15 minute walk from Cadaqués and is clearly signposted. You can either use the map below or pick one up at the tourist information office in town (Price 20 cents).
It is essential to reserve tickets in advance, either by phone or online. Visits are conducted in small groups and last approximately 45 minutes. You are required to arrive at the house at least 30 minutes before your scheduled time slot in order to collect your ticket and deposit any luggage (including day-packs, handbags and camera bags).
Check ticket prices and availability >>
It is essential to arrive at the museum on time. When we visited during February, the house was fully booked throughout the day. Two late arrivals who missed their allocated time slot by 10 minutes were told that they would only be able to visit the house if a free place became available (i.e. if someone else didn't arrive on time).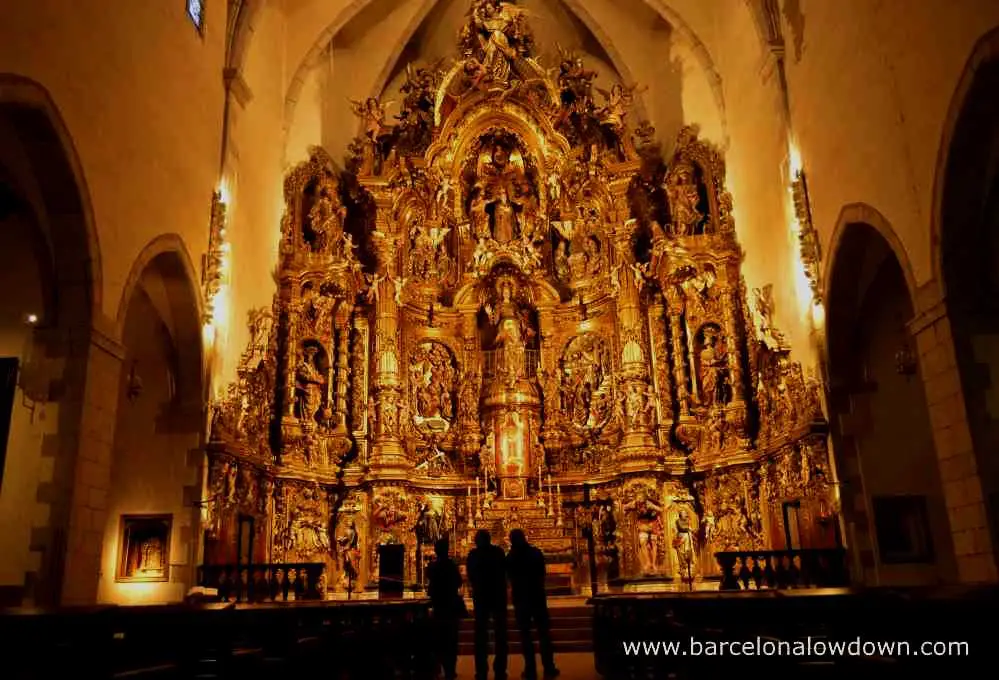 What to see and do in Cadaqués
Part of the attraction of Cadaqés is that there's not very much to see or do there. Once you have visited Dalís house in Portlligat, there is little else to do except relax, enjoy the sea views, have lunch at one of the restaurants which line the plaza and take a walk around the bay.
The old town of Cadaqués is built on a small hill topped by the Gothic style Church of Santa Maria which replaced the previous church destroyed by Barbarossa in 1543. The imposing church houses an impressive 18th-century altar.
The church is surrounded by a maze of narrow cobbled streets between whitewashed houses. The Torre de sa Fusta des Baluard and the Portal de Mar de la Muralla gateway and Casa del Baró de la Roda are all that remains of the fortified medieval town.
Once you have visited the old town, you can enjoy a walk along the paths around the bay. Along the way you will see several Modernista style houses including the Casa Serinyana or Blue House, Casa Federico y Víctor Rahola, Torre del Colom and the Neoclassical Casino.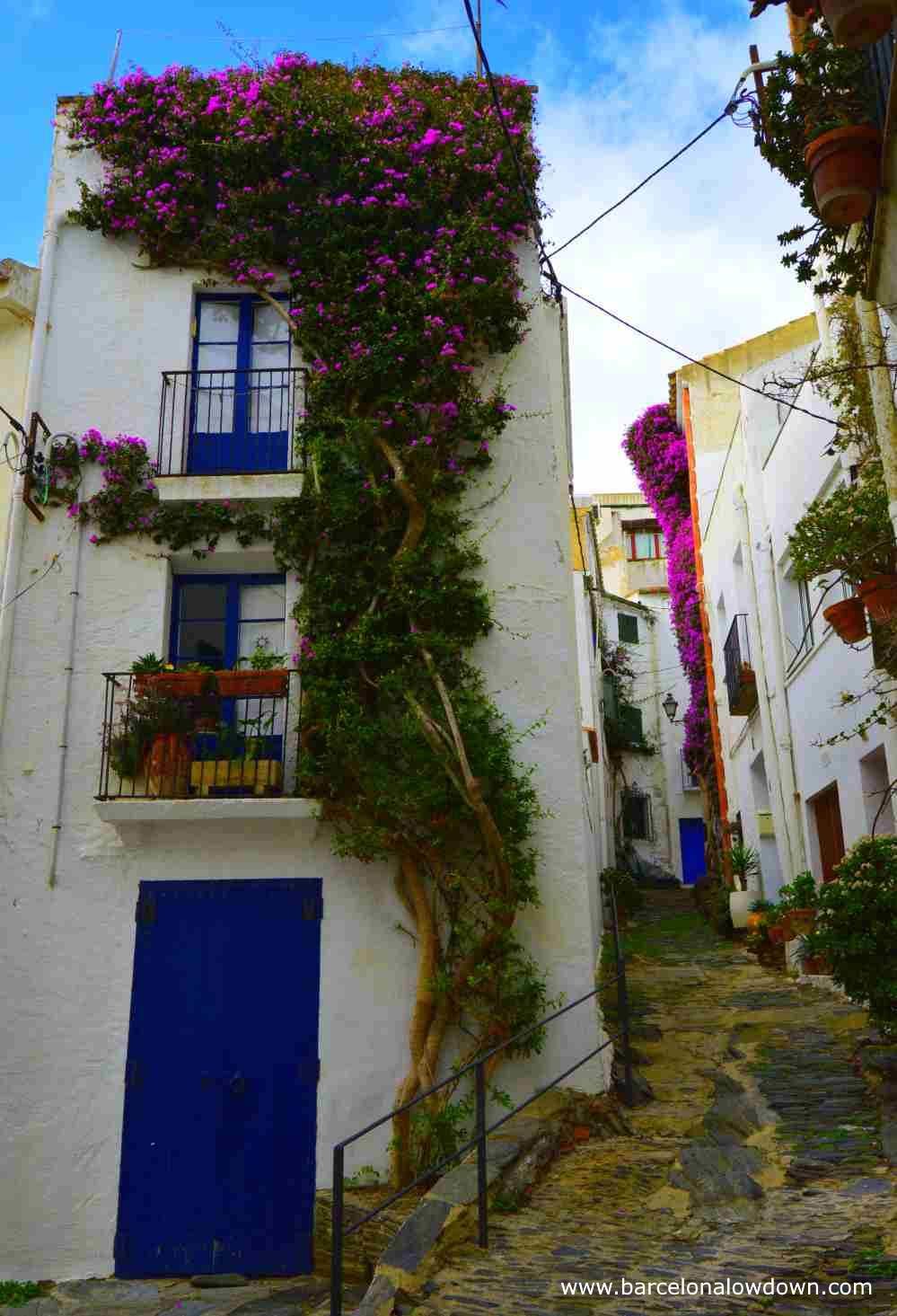 The Museum of Cadaqués – There is also a museum dedicated to Salvador Dalí in the town. Unfortunately, it was closed the weekend that we visited. If you have a chance to visit, please tell us about it in the comments section below.
Vegetarian Restaurants in Cadaqués
When researching vegetarian restaurants in Cadaques before our visit I found three restaurants which were recommended as being veggie friendly:
El Barroco, Pla d'en Retalla 2
Brown Sugar, Carrer Vigilant s/n
Lua, Carrer Silvi Rahola 12
Unfortunately, the only one that was open when we visited in February was Lua, a popular bar/restaurant near the Esglesia de Santa Maria church. The menu includes sandwiches and one vegetarian main dish: a mixed plate including hummus, rice, and pico de gallo (a Mexican style salad). There was also a vegetarian soup on the daily specials board. Although the vegetarian options were pretty limited, the quality was very good and prices reasonable.
We also ate at two of the restaurants which line the seafront at Plaça del Passeig. The best of which was Restaurant S'Estrop (Passeig 9) who specialise in fish and seafood but also have a selection of "accidentally vegetarian" dishes including grilled vegetables, calçots, escalivada and spaghetti with pesto or tomato sauce.
Hotels in Cadaqués
We stayed in Hotel Tarongeta whose simple but stylish rooms have recently been refurbished. The hotel is conveniently located next to the bus station and a short walk from the seafront and the old town. The rooms are centrally heated and have air conditioning, large bathrooms, a TV, a safe and free Wi-Fi. There is also free parking.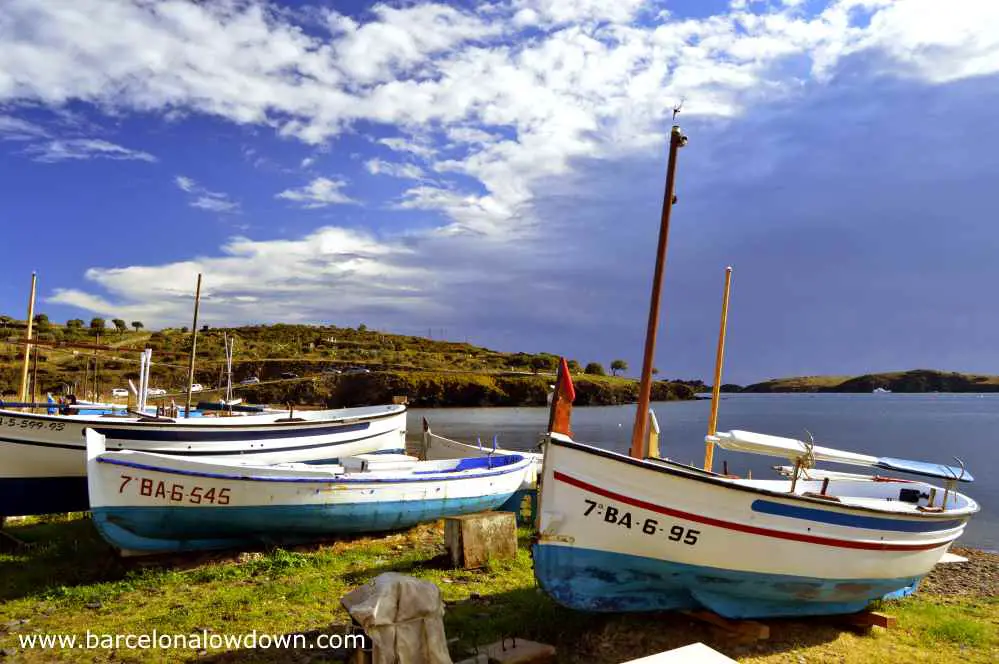 How to get there
By Bus
Bus company SARFA run buses via Roses from Barcelona Estació del Nord bus station and from Barcelona airport. The journey takes 2 hours 45 minutes.
Alternatively, there are more frequent buses from Figueres, which is easy to get to by train or bus from Barcelona. The bus journey from Figueres to Cadaques takes approximately an hour and a quarter.
By Car
Cadaqués is 170km from Barcelona, and the drive takes a little over two and a quarter hours via the AP7/E15 motorway. You could also combine your visit with stops in Púbol and Figueres, the so-called Dalinian triangle.
Tours
Salvador Dali Museum, Figueres and Cadaques Small Group Day Trip from Barcelona
Map