Barcelona has lots of street art and public art, ranging from graffiti to large and impressive statues and murals by famous artists.
On my way to the beach this morning I noticed this interesting series of modified road signs at the bottom of the Rambla del Poblenou. There are about a dozen of these "modified" signs in all.
I've no idea who the artist is or how long it will be until the signs are replaced. Check them out if you can, perhaps one day they'll be in a meuseum.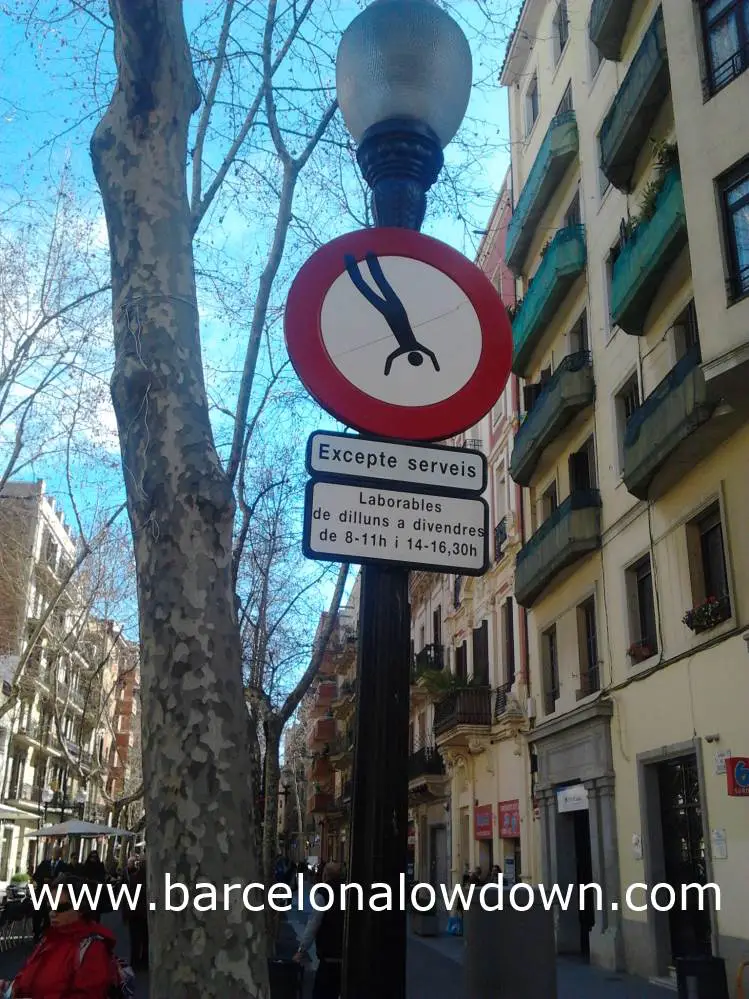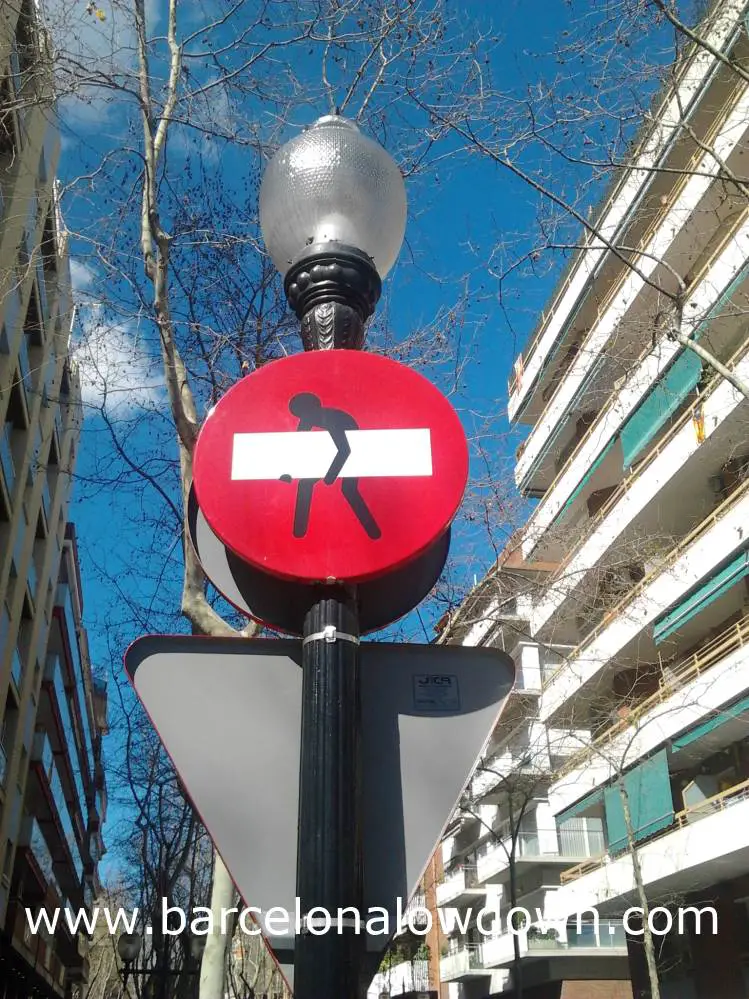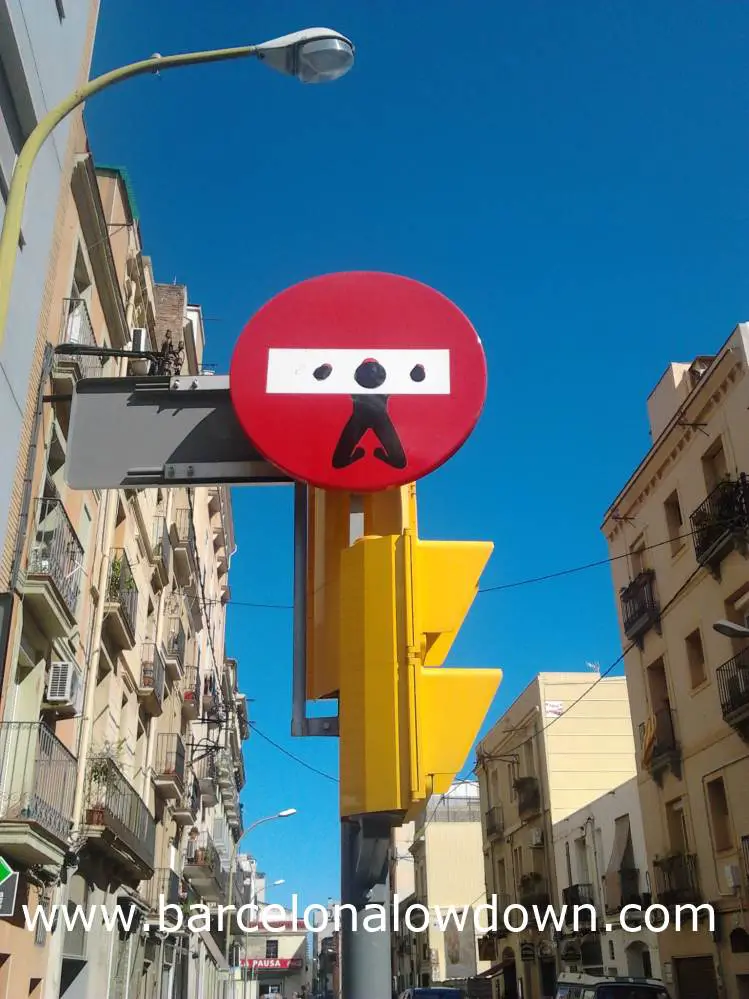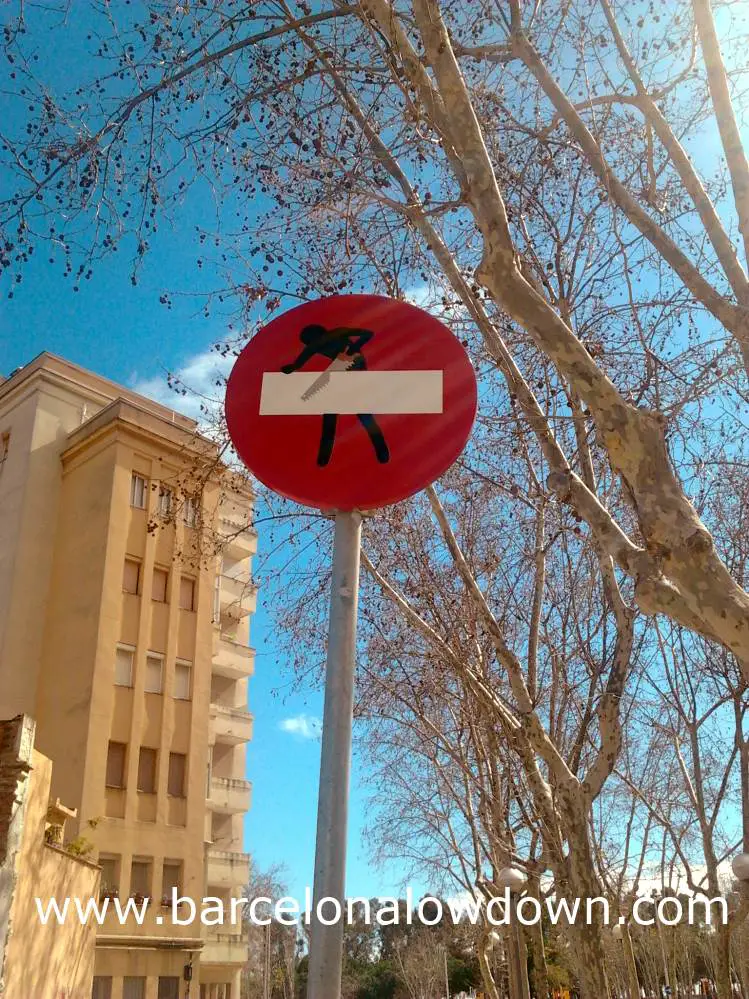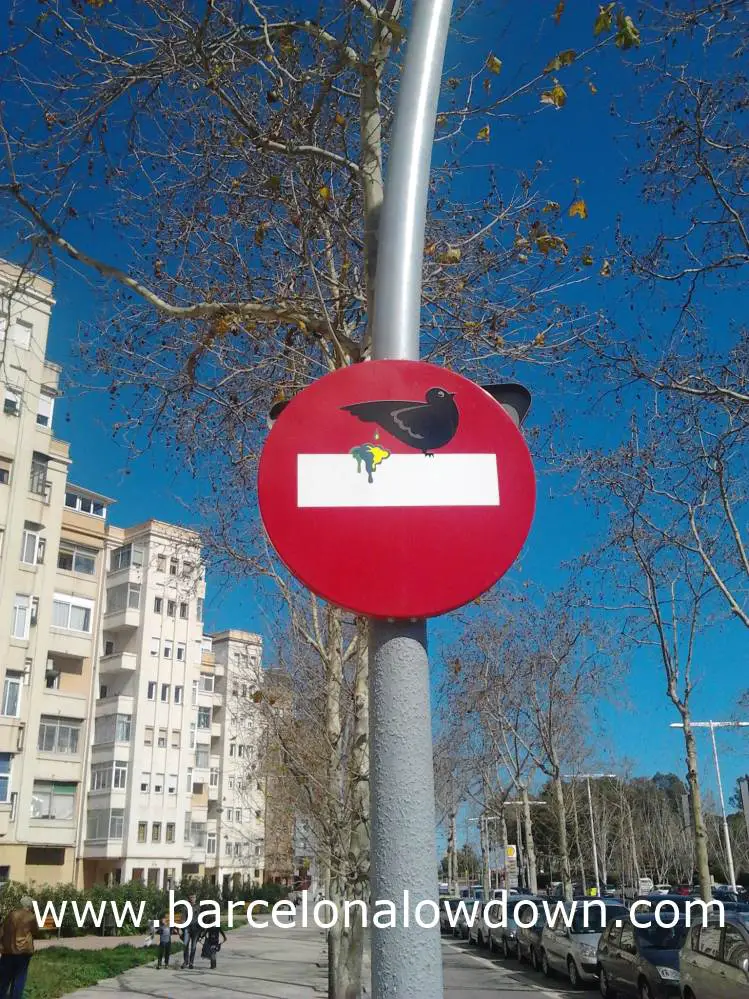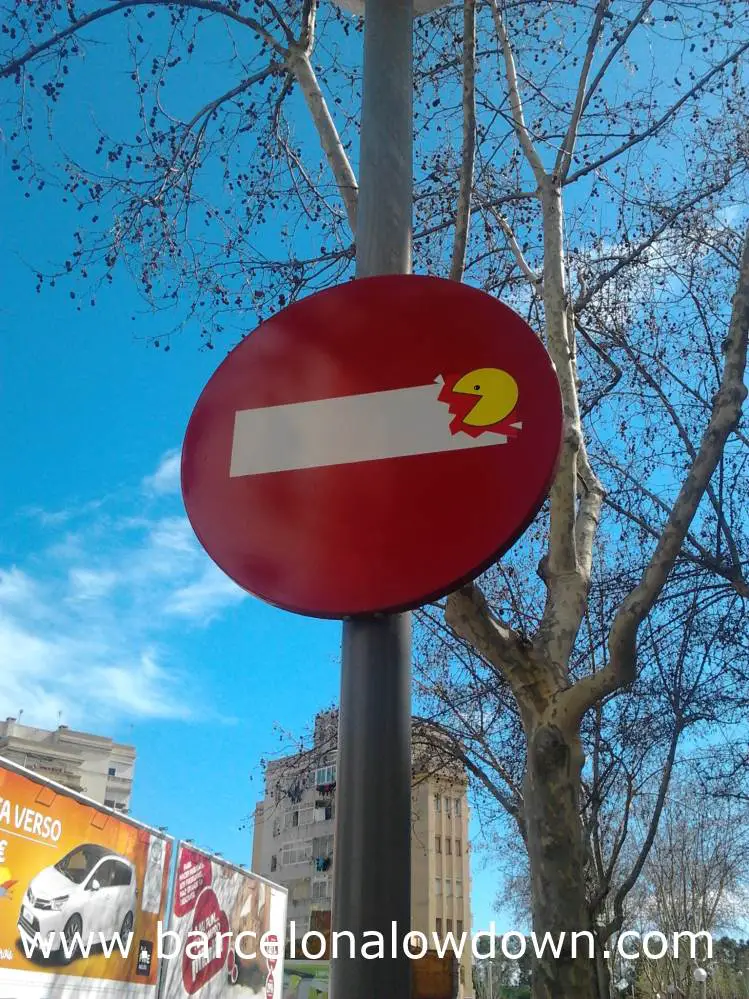 What do you think of these modified street signs? What's your opinion of graffiti in general? Is it art or an act of vandalism? Do you know the artist responsible for this interesting series of works? I'd love to hear from you…
Update 19th of May 2013
Since I wrote this post, the modified signs have been extending along the Rambla del Poblenou. There are now modified signs along the full length of the Rambla, from the seafront to Av. Diagonal.
I was surprised that the street signs haven't been replaced or painted over. A bit of investigation online revealed the reason why.  Apparently these modified road signs are the work of French artist Clet Abraham.
Clet lives in Italy and has similar work in other European cities including London, Paris, Florence and Rome. You can see more examples of his work here and on his facebook page.
Update Feb 5th 2014 The modified signs have been slowly disappearing (rather than painting the signs Clet uses stickers).
This afternoon I saw only 4 modified signs along the whole length of the Rambla.
Map