The MUHBA Plaça del Rei is the largest of the Barcelona History Museum's centres and contains remains of the Roman city of Barcino which were discovered totally by chance during the construction of Via Laietana!
History of the MUHBA Plaça del Rei:
During the 1930s the medieval Royal Palace was dismantled to make way for Via Laeitana.
The Gothic palace was then moved stone-by-stone to its current location. During the construction work to build new foundations for the building, archaeologists unearthed the remains of the old Roman and Visigoth city.
There then followed approximately 10 years of archaeological works to rebuild the palace whilst preserving the Roman and Medieval remains buried beneath it.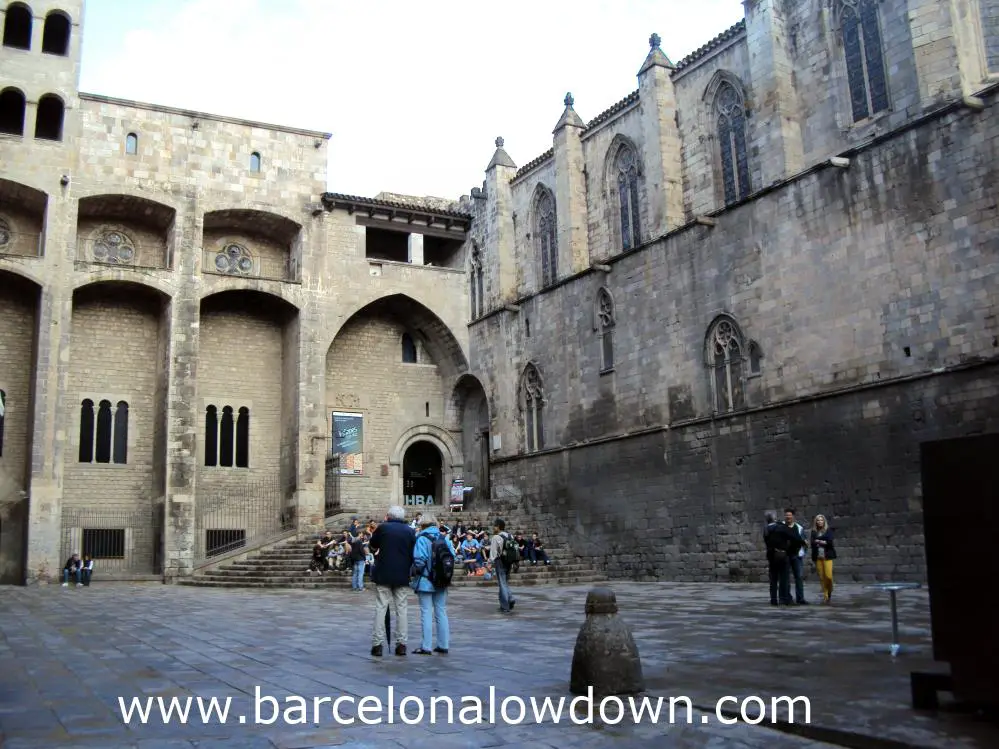 About the Barcelona History Museum
As you enter the museum at street level make sure you get one of the free audio guides which explain everything that you will see during your visit.
Like the majority of Roman remains that I've visited, we're mainly talking floors and the first few feet of the walls here. So you need the audio guide in order to appreciate what you are looking at.
The tour starts by taking the lift down to the Roman level of the museum. Here you will see the remains of Roman villas, the winery, laundry, fish drying plant and other buildings.
As you progress through the museum you will see how medieval Barcelona was built on top of the remains of Roman Barcino, often re-using masonry taken from older buildings as well as headstones and other recycled materials.
Back at street level in the Count's Palace, Royal Palace and Chapel, there are a series of displays explaining the medieval history of Barcelona.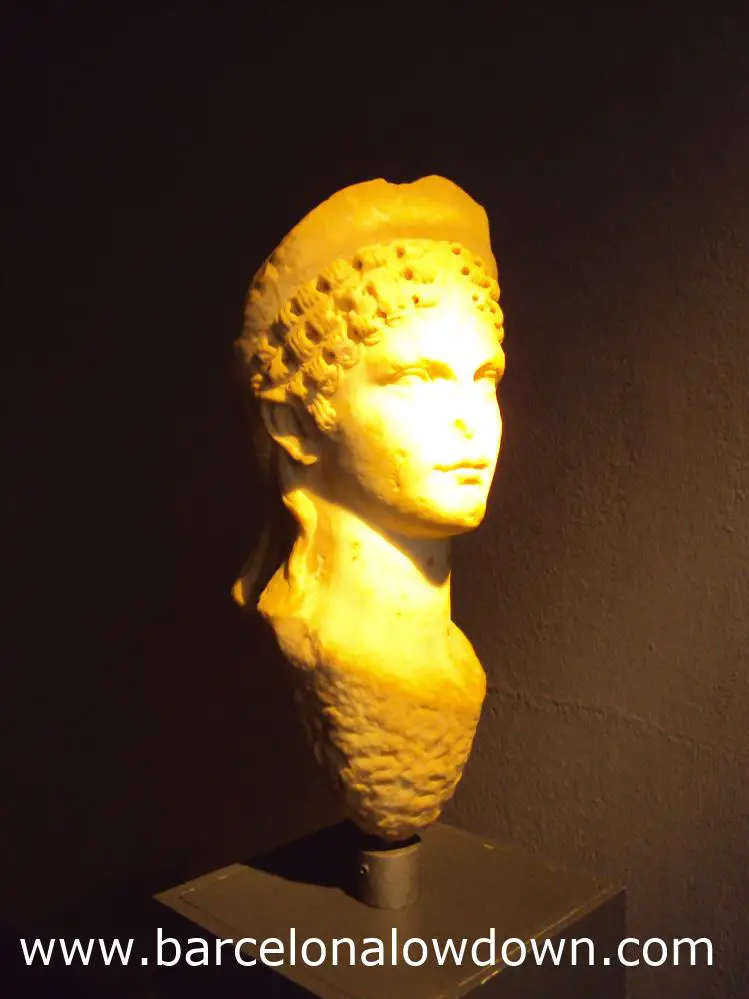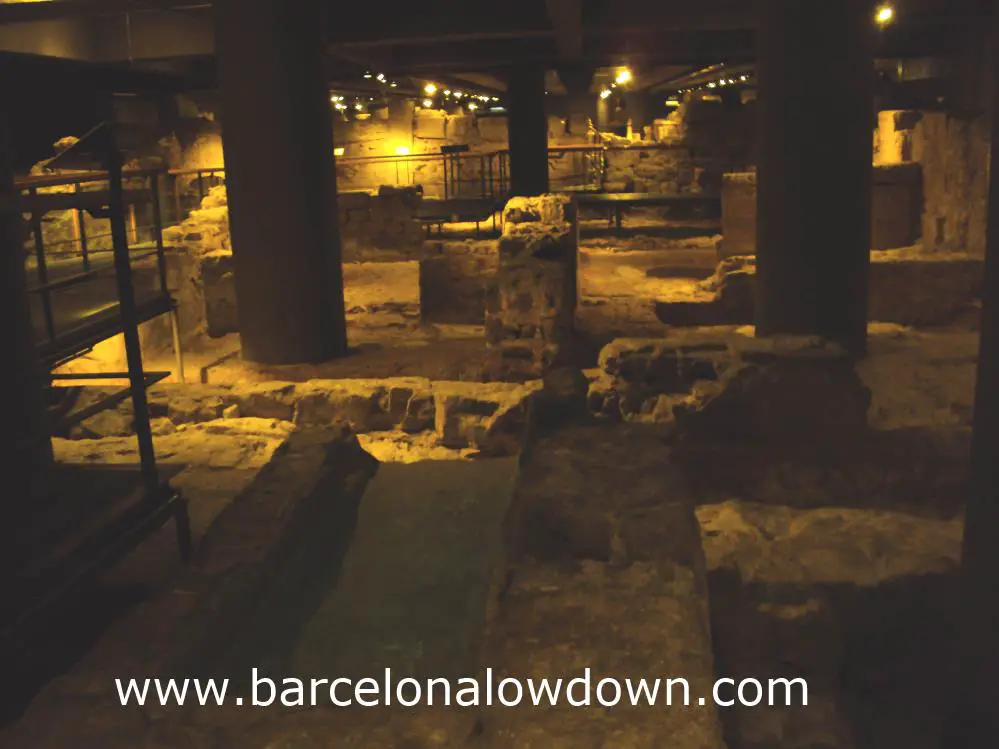 Location:
Plaça del Rei, Barcelona
How to get there:
The nearest metro stop is Jaume I on the green line (L4)
Opening hours:
Tuesday – Saturday 10:00 – 19:00
Sunday 10:00 – 20:00
Monday Closed
Entry Fee
Standard €7
Online ticket price €6.65
Reduced €5 (includes 16 – 29yrs and >65yrs)
Under 16 years and Barcelona Card holders  – FREE ENTRY
The ticket also includes several other MUHBA sites and is valid for 6 months.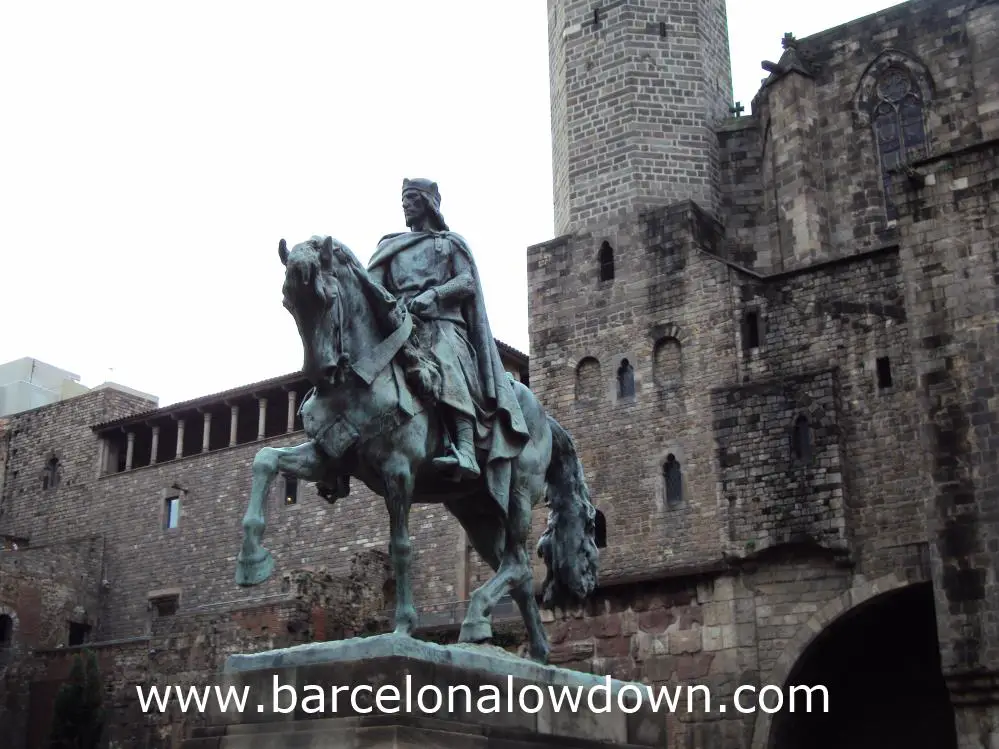 The other MUHBA sites which are covered by the ticket are:
Museu Casa Verdeguer (museum)
Espai Santa Caterina (archaeological site)
MUHBA El Call (museum explaining the history of Jewish Barcelona)
MUHBA Refugi 307 (Civil war air raid shelter)
The museum is FREE for everyone at the following times:
Every Sunday from 3pm to 8pm
From 10am to 8pm on the first Sunday of each month
Information in English?
Yes – There are free audio-guides plus leaflets with English translations of the labels and information boards.
You can also download a free PDF guide from the museum's website here
Map