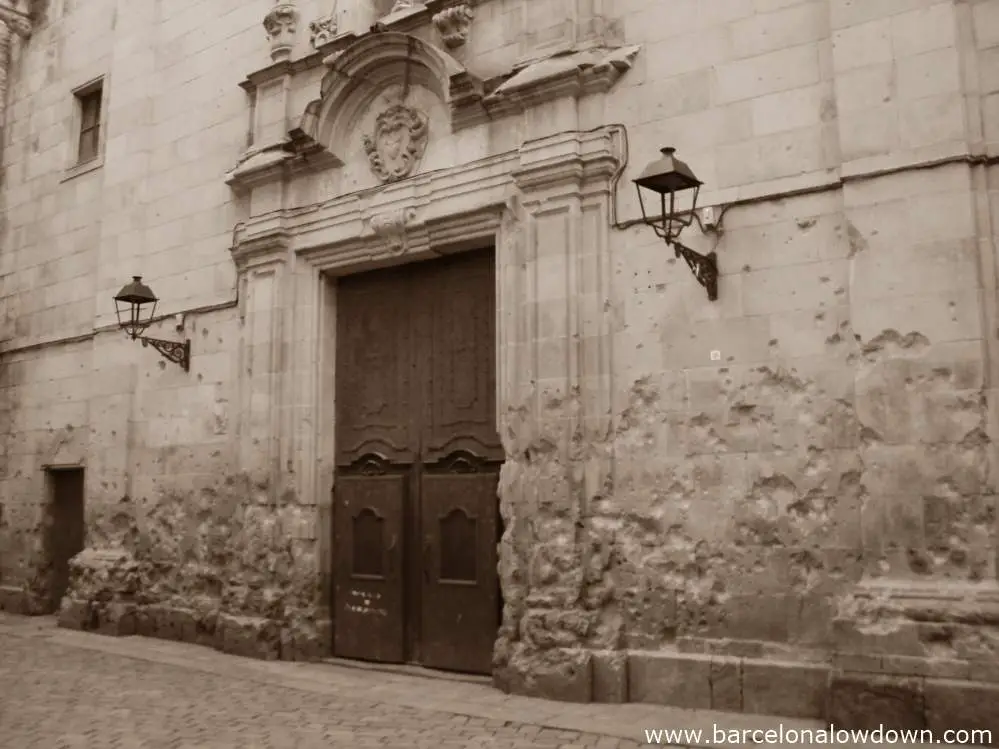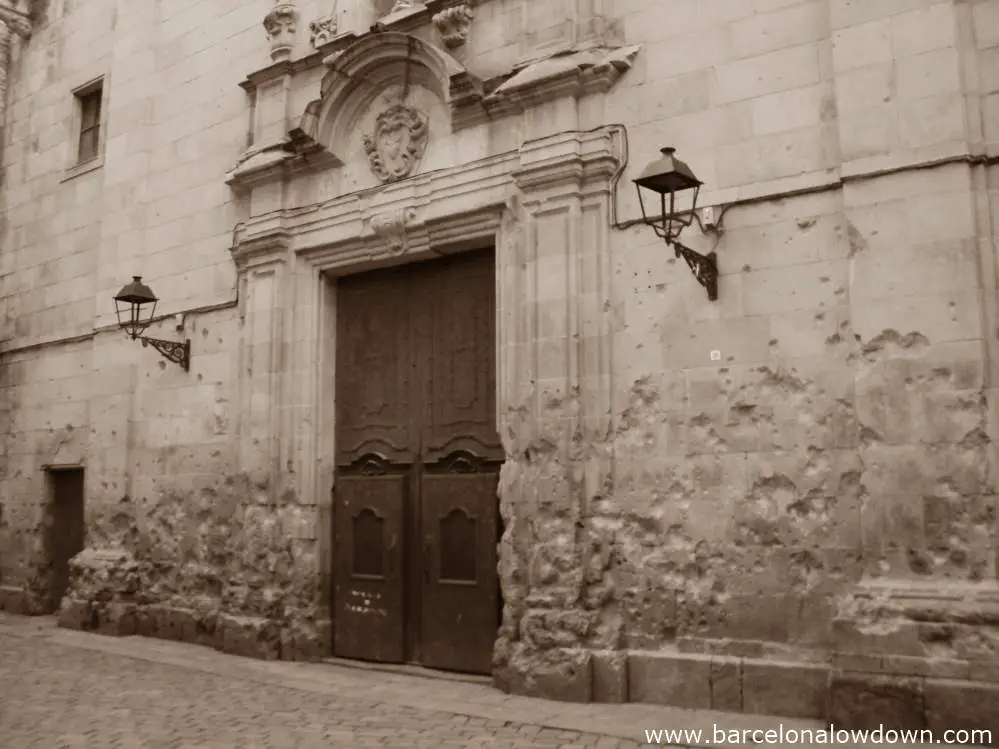 When I took this photo, I was planning on writing an article explaining how the bullet-scarred walls of the Església de Sant Felip Neri church are a monument to the people executed here by Franco's troops during the Spanish Civil War.
I'm not entirely sure where I got that version of events from, but it turns out that I'd been misled. Rather than being the result of mass executions, the damage to the church walls was, in fact, caused by two bombs.
During the Civil War, the convent was used as a home for evacuated children. On the 30th of January 1938, a bomb dropped by Franco's air force exploded directly in front of the church, killing 30 of the children who were sheltering inside. Shortly afterwards, while people were trying to rescue survivors, a second bomb exploded in the square, bringing the death toll to 42.
History is Written By the Victors
It seems that the story that I'd been told had its origins in propaganda published after the war. Franco's regime attributed the pockmarked walls of the church to anarchist firing squads who had supposedly executed priests in the square. Over the years, the story has been turned around so that Franco's troops became the executioners.
In 2007, Barcelona City Council installed a bronze plaque with a simple inscription;
In memory of the victims of the bombardment of Sant Felip Neri.

Here died 42 people – the majority children – due to the actions of Franco's airforce on the 30th of January 1938.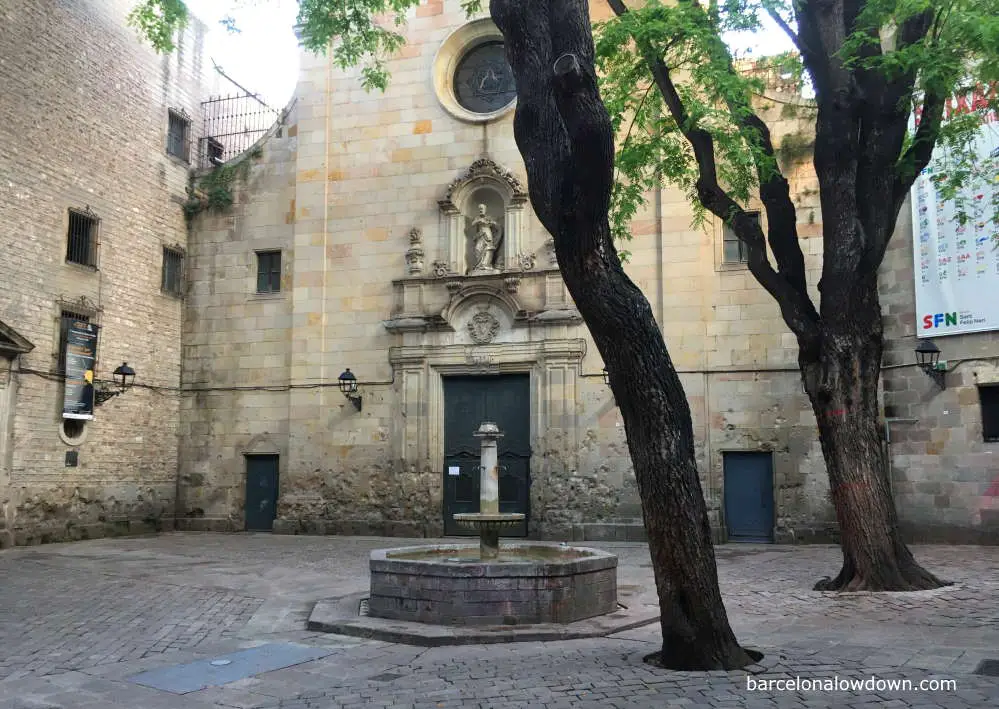 Location
Plaça de Sant Felip Neri, Barcelona
How to get there
The plaza is near to Barcelona Cathedral at the end of Carrer de Montjuïc del Bisbe.
The nearest metro stations are Jaume I on the yellow line (L4) and Liceu on the green line (L3)
Other Attractions nearby
Barcelona Cathedral
Barcelona City Hall
Plaça de Sant Jaume
Map