Unfortunately the Barcelona Motorcycle Museum is no longer open to the public. The museum closed in 2018 and the collection was moved to the museum's other location in Basella (Lleida). More information here.
This small museum in the heart of Barcelona's Gothic quarter houses a collection of approximately 70 classic motorbikes.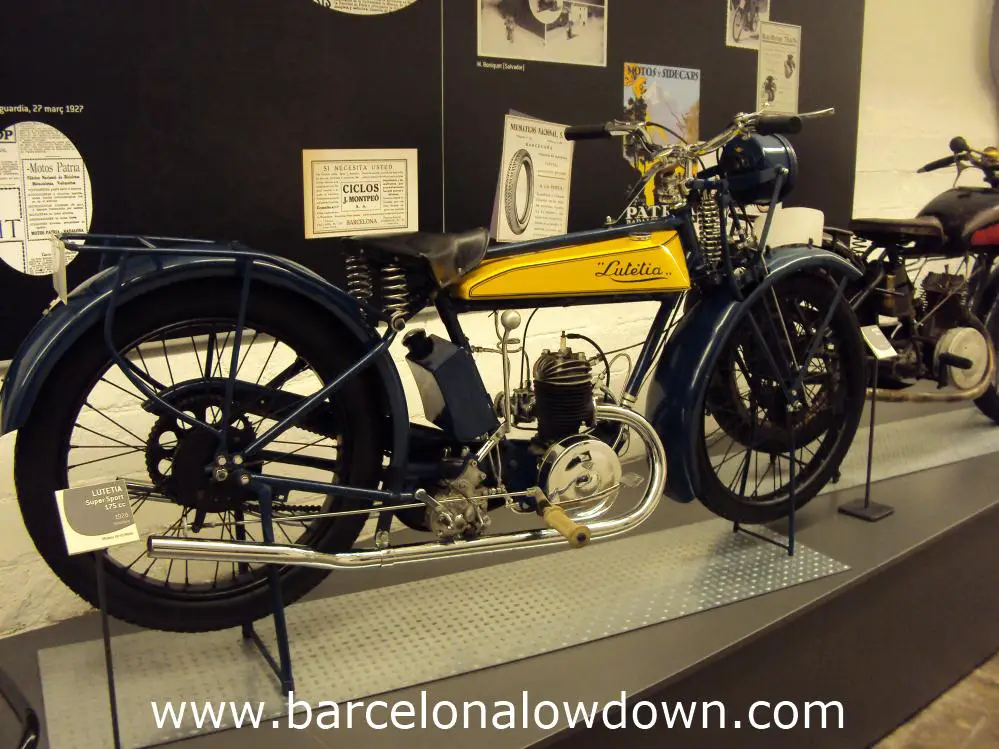 The museum's collection is set out chronologically to explain the history of Catalonia's motorbike industry from 1905 to the present day.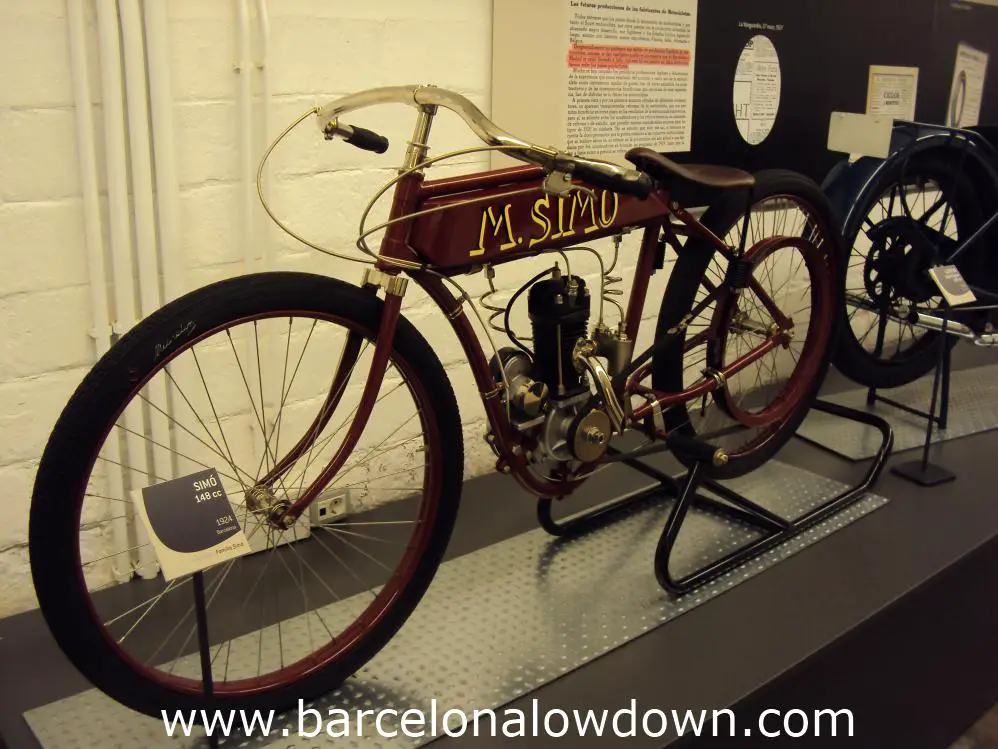 In addition to well known Catalan makes such as Derbi, Bultaco and Montesa. There are also vintage bikes from lesser known brands like Belfi, Lutetia and Simó. All of the bikes have been carefully restored to pristine condition.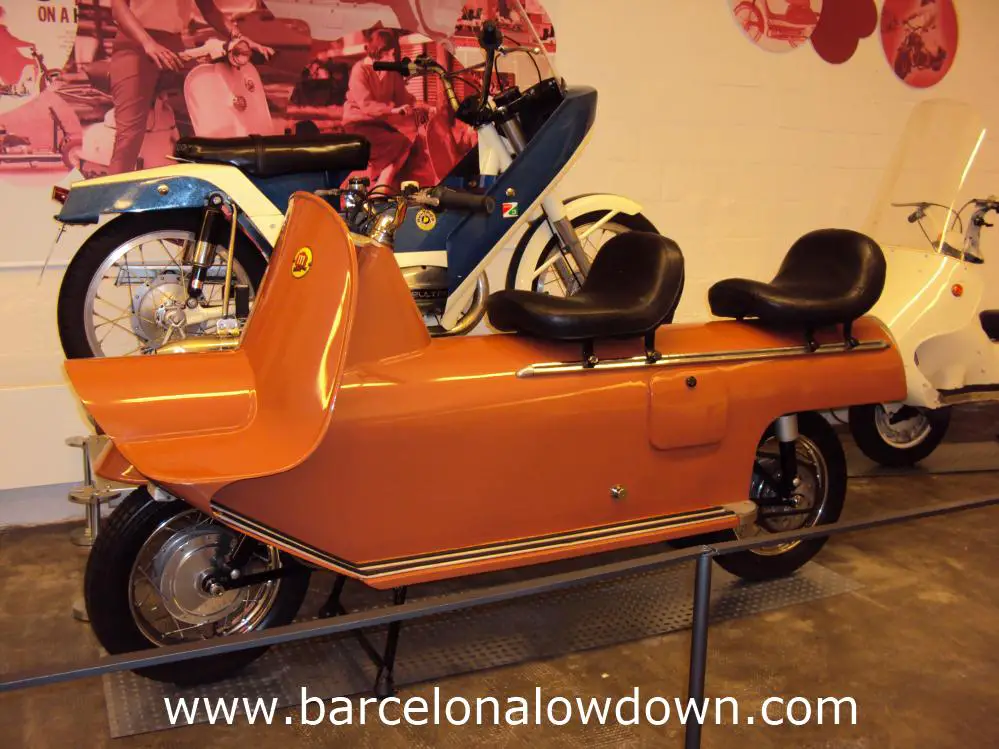 There is also a temporary exhibition dedicated to unique and unusual motorcycles. This section includes pre-production prototypes and specialist bikes for unusual motor-sports such as speedway, grass-track, ice-racing, motoball, and "cycling behind motorbikes".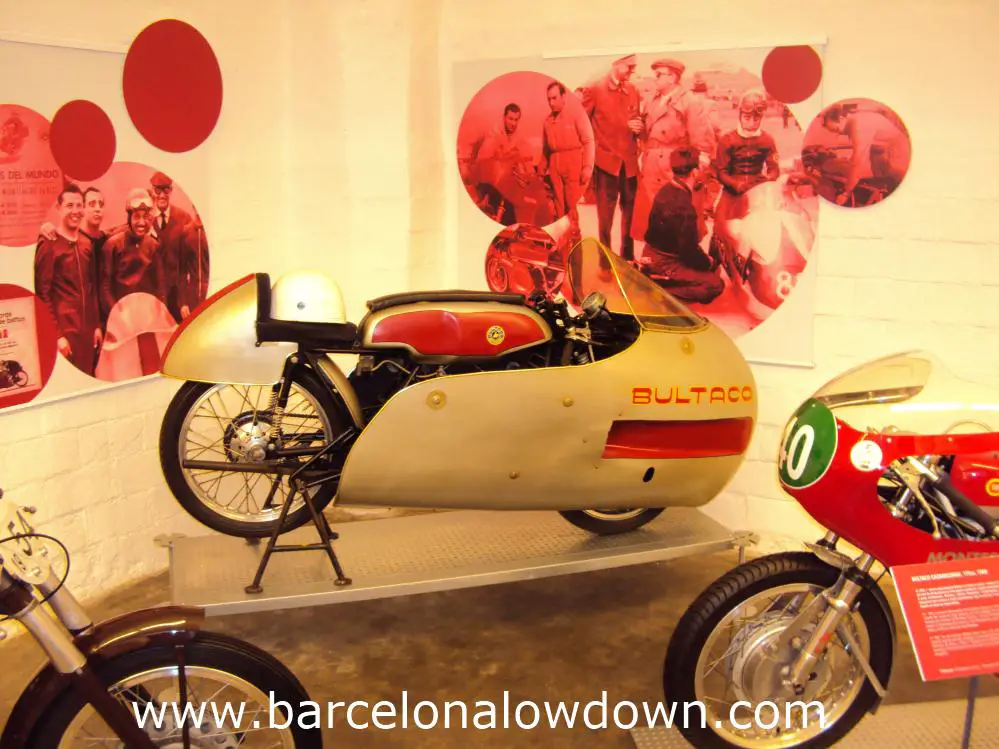 Perhaps the most unusual machine on display is the Michelin "wheel bike" which was built to highlight the fact that tyres are the most important part of a motorbike. Based on a 250cc Honda, I hate to think of the sort of damage you would do to yourself if you fell off this thing!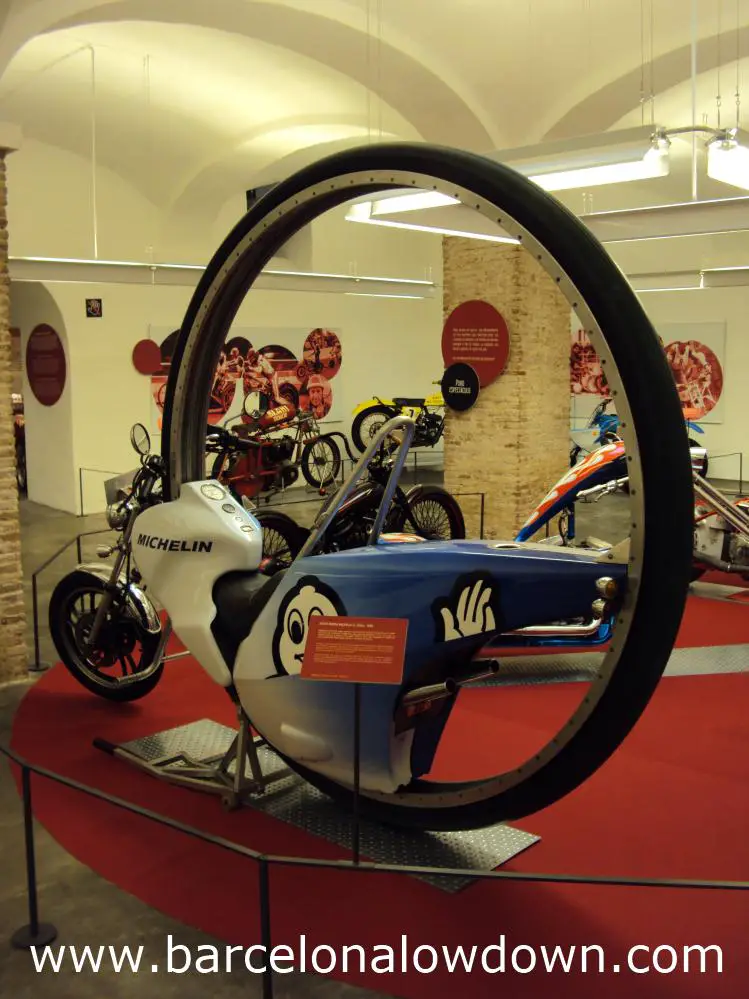 There are also a handful of custom bikes including a competition winning Harley and this spectacular 750cc Vendetta. At first glance it looks like just another "Mad Max" inspired custom. Closer inspection reveals details like the "orbital" wheels, there's some serious engineering going on  here!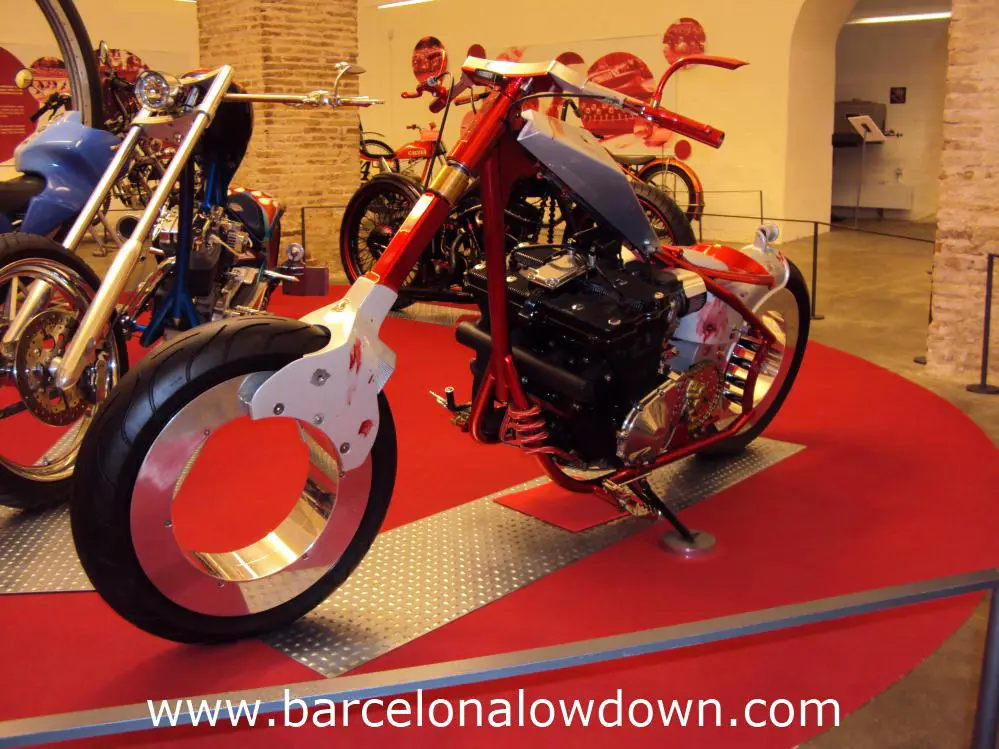 Time needed to visit
You should allow between 30 minutes and an hour to visit the museum.
Information in English?
All labels and display boards are in English, Spanish and Catalan
Location
Carrer de la Palla, 10, Barcelona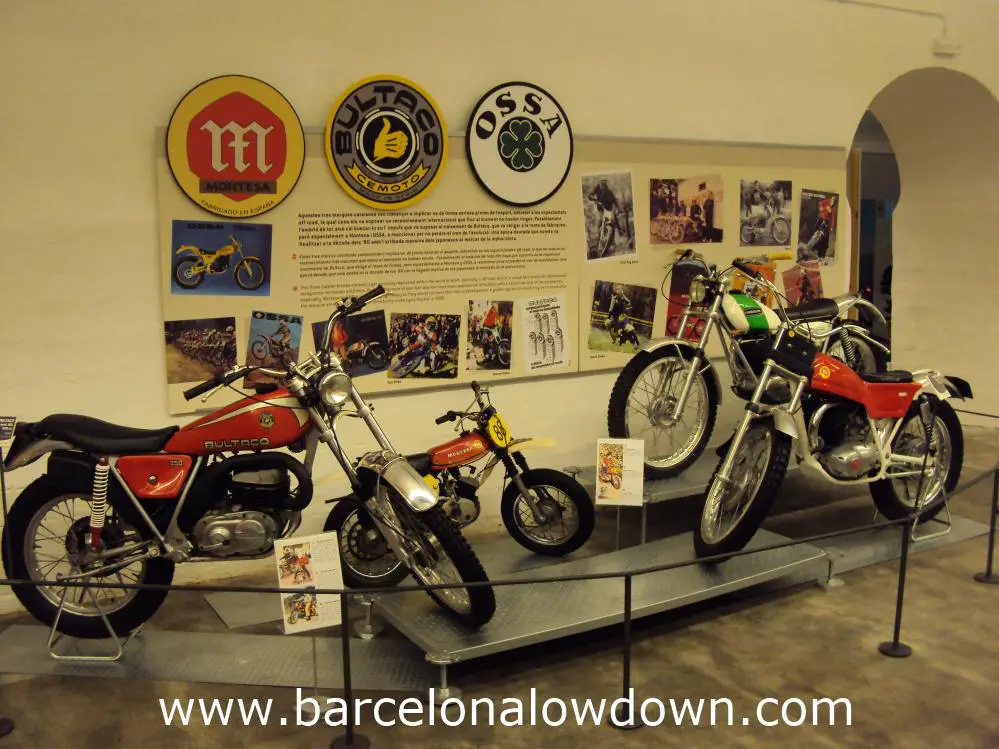 How to get there
The Motorcycle museum is near to Barcelona Cathedral.
The nearest metro stations are Liceu (L3- green line) and Jaume 1 (L4 – yellow line)
Opening times
CLOSED
Tuesday to Sunday 10am – 2pm, 4pm – 8pm
Monday – Closed
Entrance fee
Standard ticket €7
Students and OAP s €5
Children (8yrs and under) FREE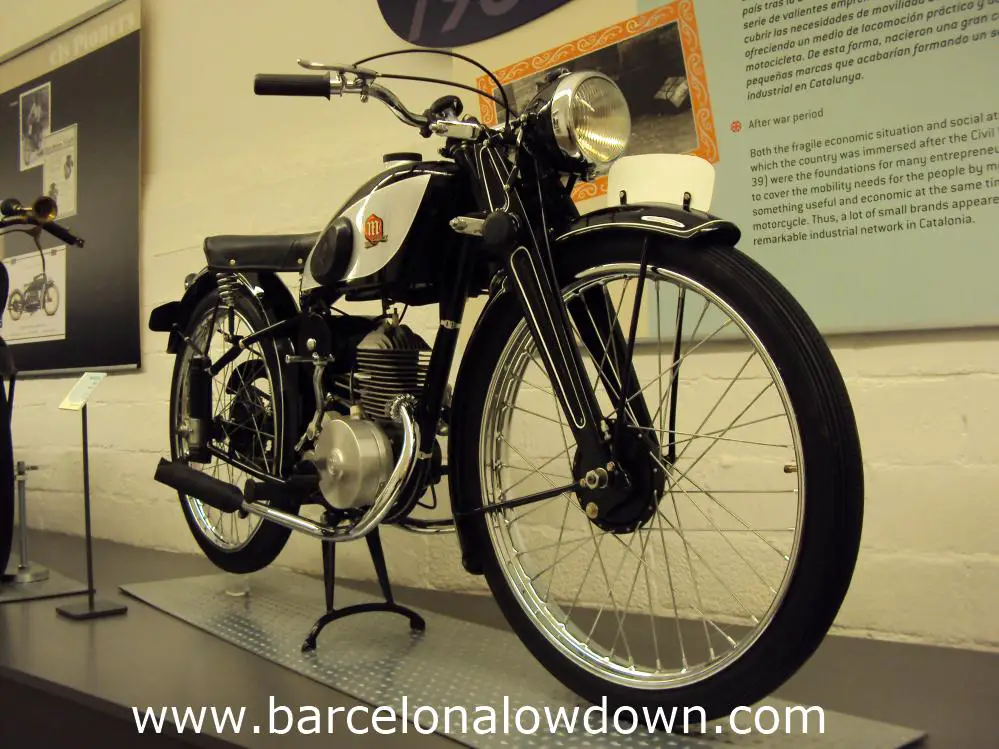 Other attractions nearby:
Barcelona Cathedral
El Call (Jewish Quarter)
Las Ramblas
Palau de La Musica Catalana
Plaça de Catalunya
Map