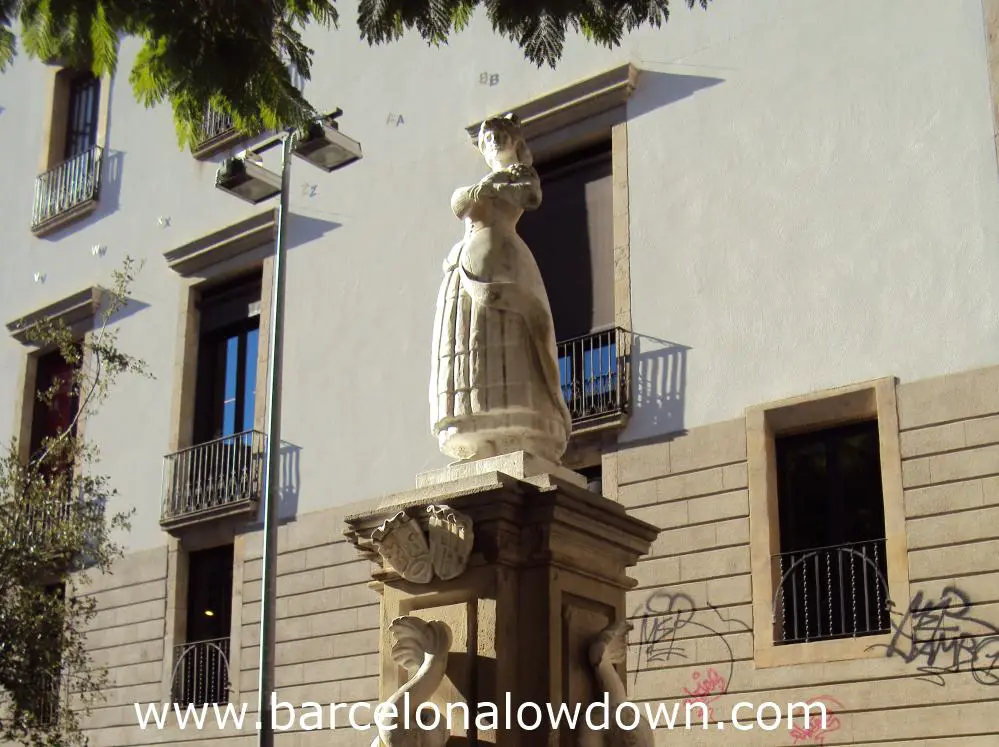 The "Maja Madrilenya" is a 5m high white marble fountain in Plaça Vila de Madrid (just off La Rambla). The statue was unveiled in 1956 and is the work of Catalan sculptor Lluís Montané Molfulleda.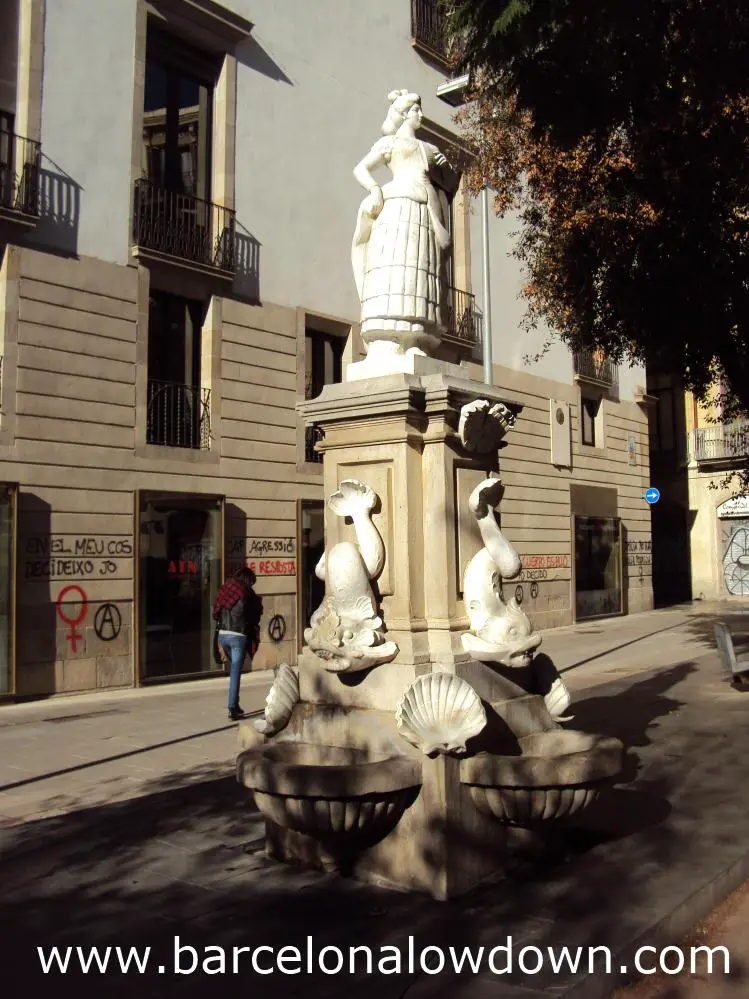 So what exactly is a Maja?
"Majas" or "Majas Goyescas" date back to 18th century Madrid. At the time women's fashion included tight fitting velvet jackets and colourful, voluminous full length dresses.
The word maja (or majo) is also used as an adjective to describe a person's character and means friendly.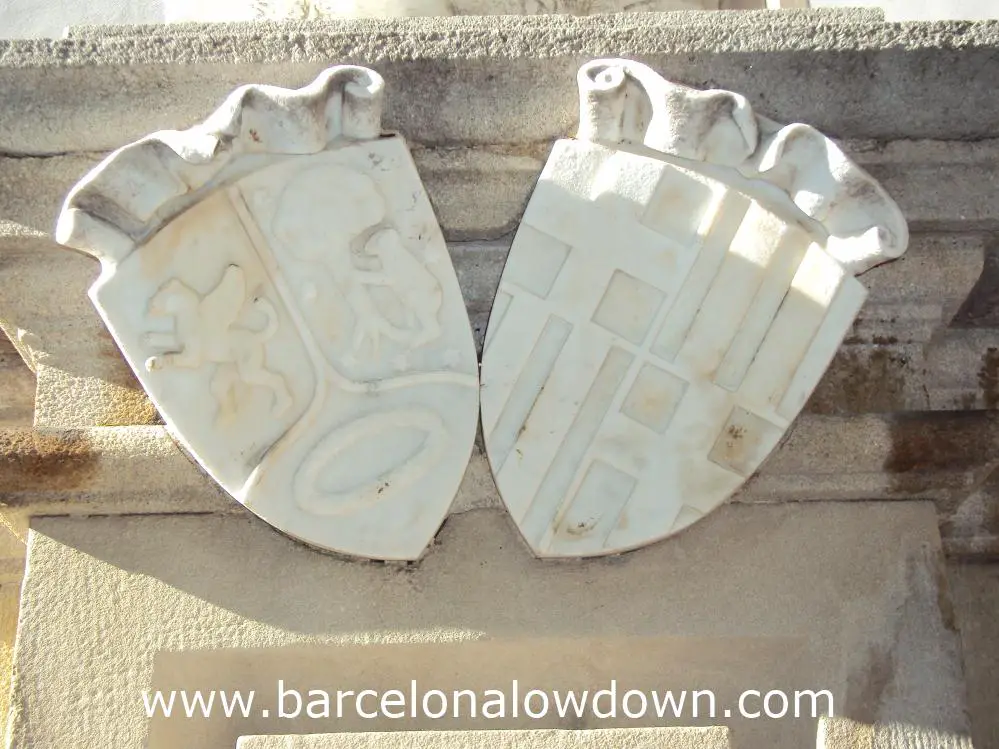 With all the hype about rivalry between Barcelona and Madrid, it seems odd to see the two cities' coats of arms side-by-side!
Location
Plaça Vila de Madrid, Barcelona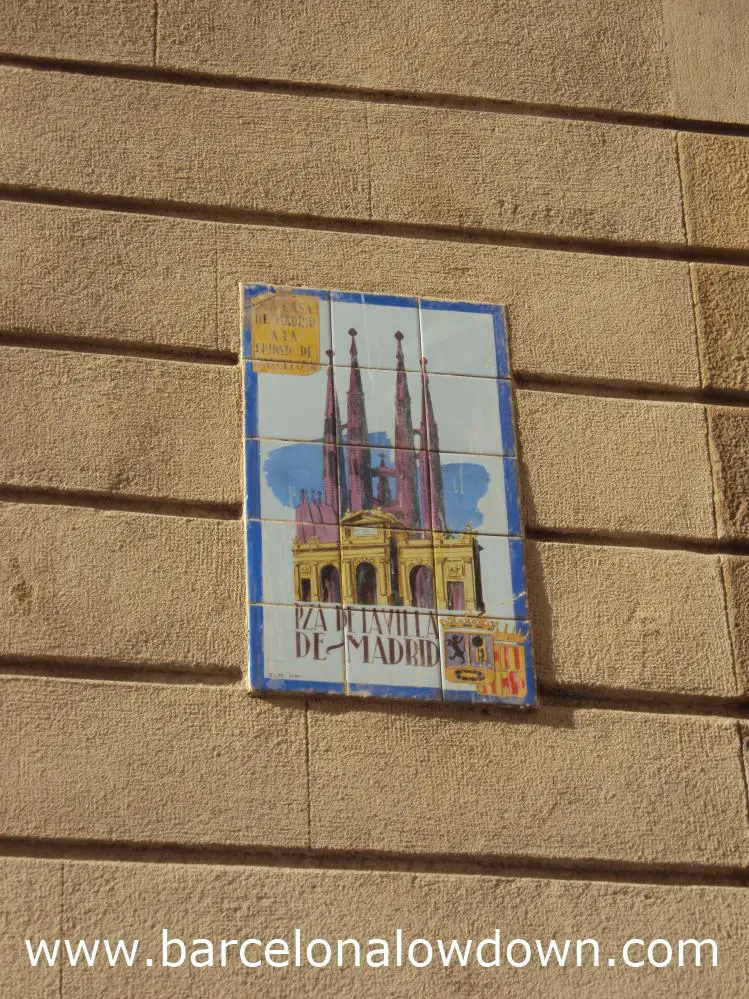 How to get there
The nearest metro stations are "Jaume I" (L4 – yellow line),  "Liceu" (L3 – green line) and "Catalunya" (L1 – red line)
Other attractions nearby:
MUHBA Via Sepulcral Romana (Roman burial ground)
La Rambla
The Canaletas fountain
The Motorcycle Museum
Barcelona Cathedral
Map