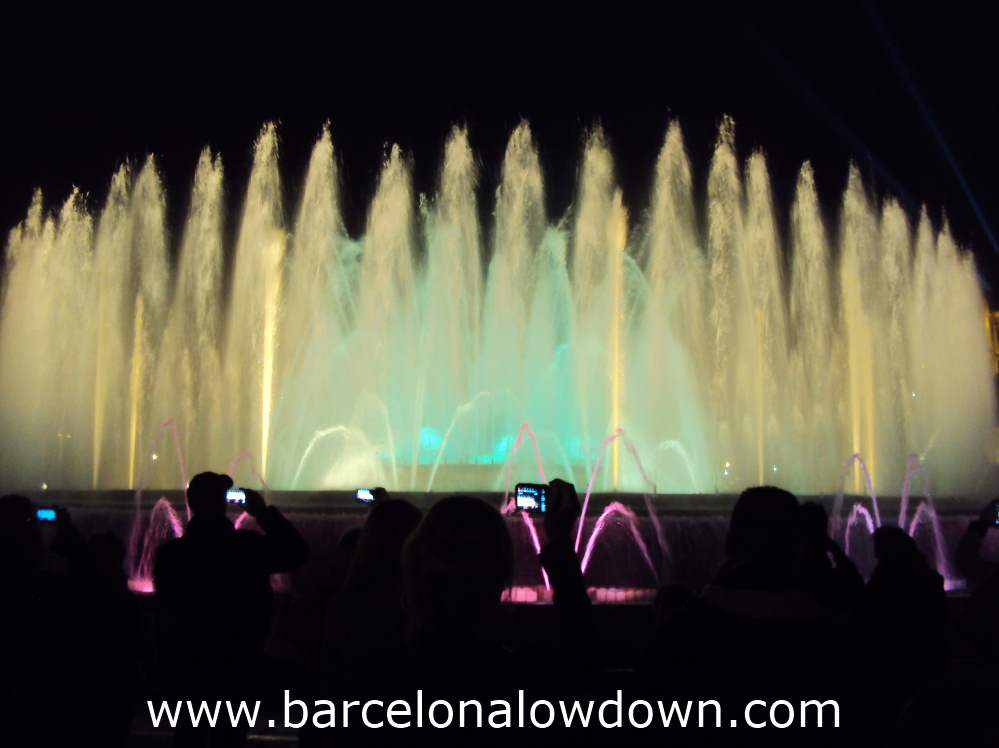 I have to admit that the first time I visited the Magic Fountain, I was pretty sceptical.
Let's face it, an illuminated fountain that changes colour in time to music sounds pretty cheesy!
All I can say is forget any preconceived ideas you might have and check it out.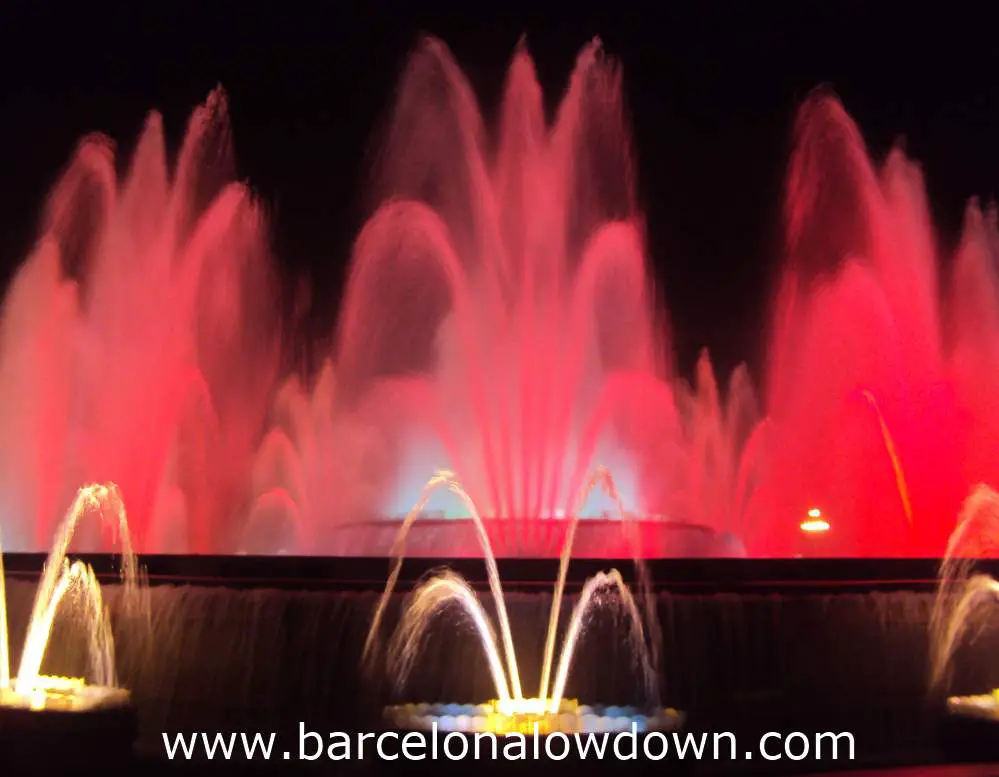 The sheer volume of water in movement makes the Magic Fountain a spectacle that shouldn't be missed.
Magic Fountain Timetable
February 19th – March 31st & November 1st – January 6th
Friday and Saturday, 7 pm – 9 pm
April 1st – May 31st & September 1st – October 31st
Friday and Saturday, 9 pm – 10:30 pm
June 1st – August 31st
Thursday – Sunday 9pm – 11pm
Annual Maintenance 2022
The Magic Fountain will be closed from the eleventh of October to the twenty-first of December for annual maintenance.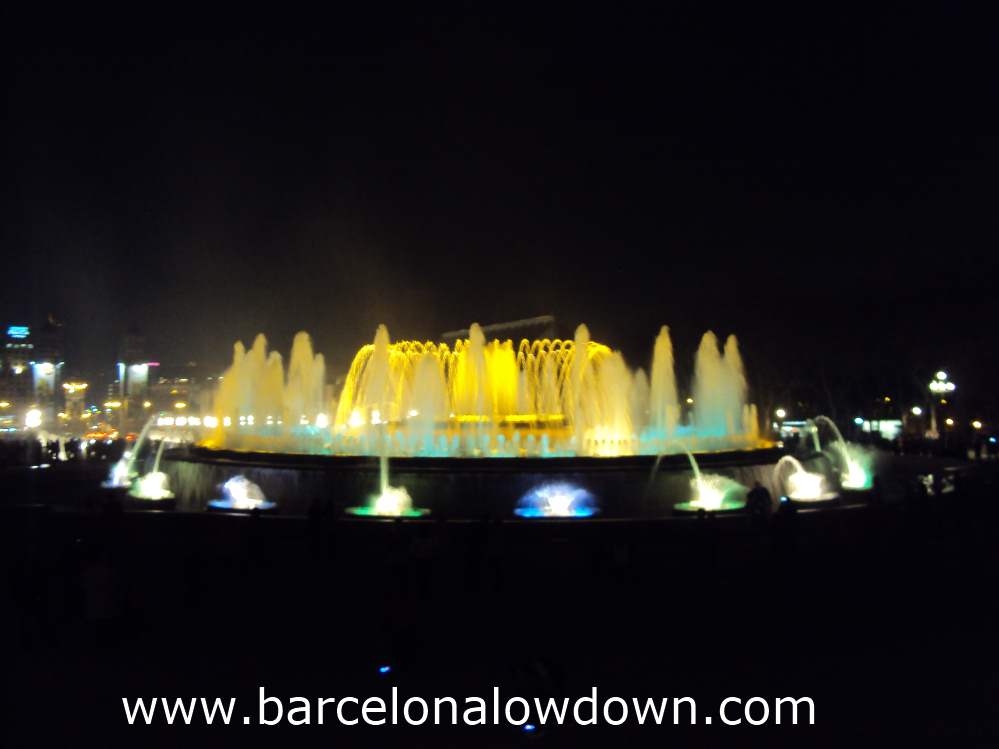 More information on the official website.
History of the Magic Fountain
The Magic Fountain was designed by Carles Buïgas for the 1929 Barcelona World Fair and is located in front of the MNAC museum near Plaça Espanya.
The fountain retains most of the original mechanisms and moves 2600 litres of water per second!
Initially, the show was silent, apart from the sound of the fountain itself.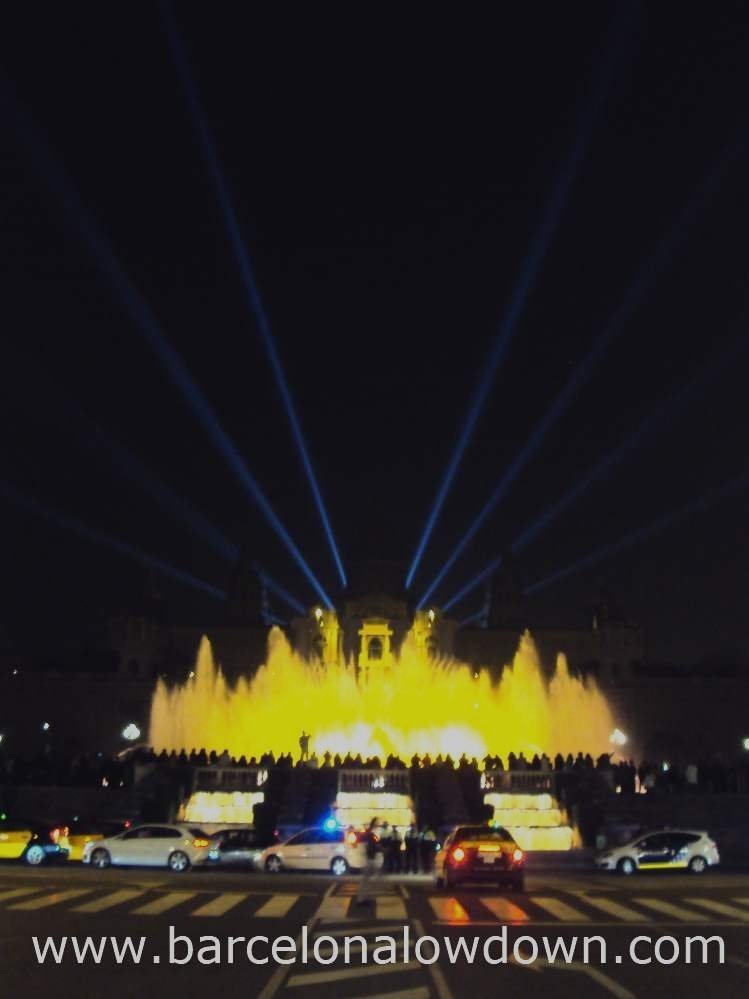 Classical music was added in the 1980s and was later replaced by pop music.
Entry Fee
Free of Charge
Time needed to visit
The display lasts approximately half an hour
Location
Plaça de Carles Buïgas
How to get there
The nearest metro station is Plaça España on the red and green lines (L1 & L3)
Other Attractions nearby
Montjuic Castle
Poble Esapnyol (Spanish village)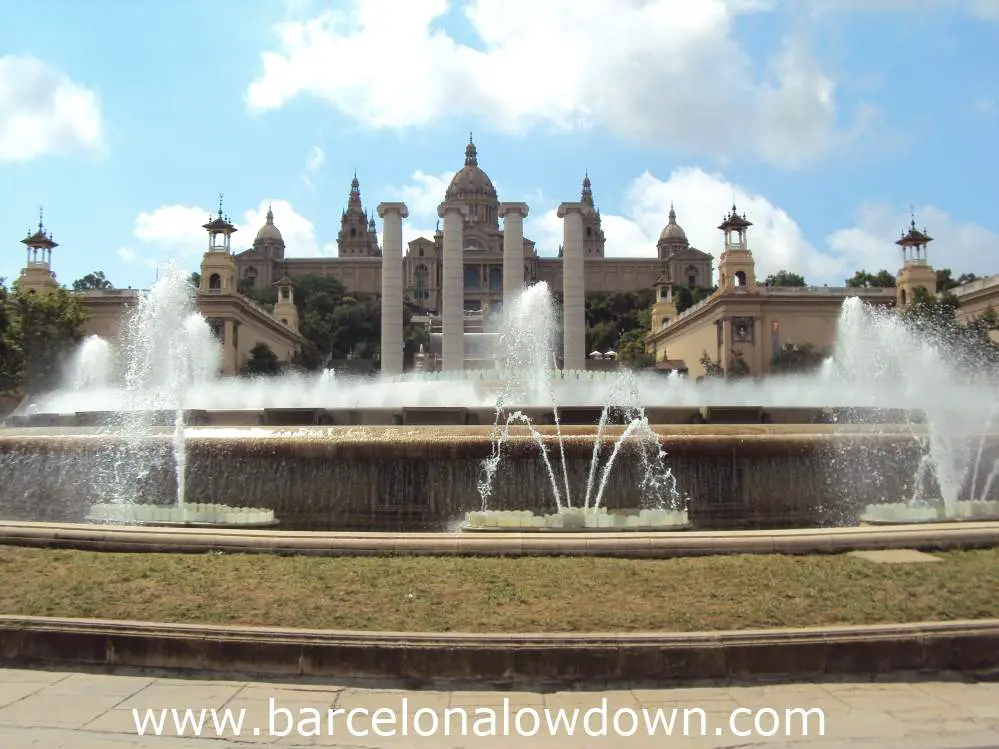 Map