I'd estimate that 95% of tourists who visit Barcelona walk straight past the Canaletas Fountain without even noticing it which is a shame because this fountain come lamp post at the top of La Rambla is linked to a couple of interesting traditions.
Canaletas Traditions #1:
Tradition has it that if you drink from the Canaletas fountain you will be sure to return to Barcelona.
Canaletas Tradition #2:
The Canaletas Fountain is where Football Club Barcelona fans (known as Cules or Culers) come to celebrate the club's victories.
This tradition dates back to the 1930s when the newspaper La Rambla had its offices in front of the fountain. Back then the fans congregated there in order to be the first to hear the results.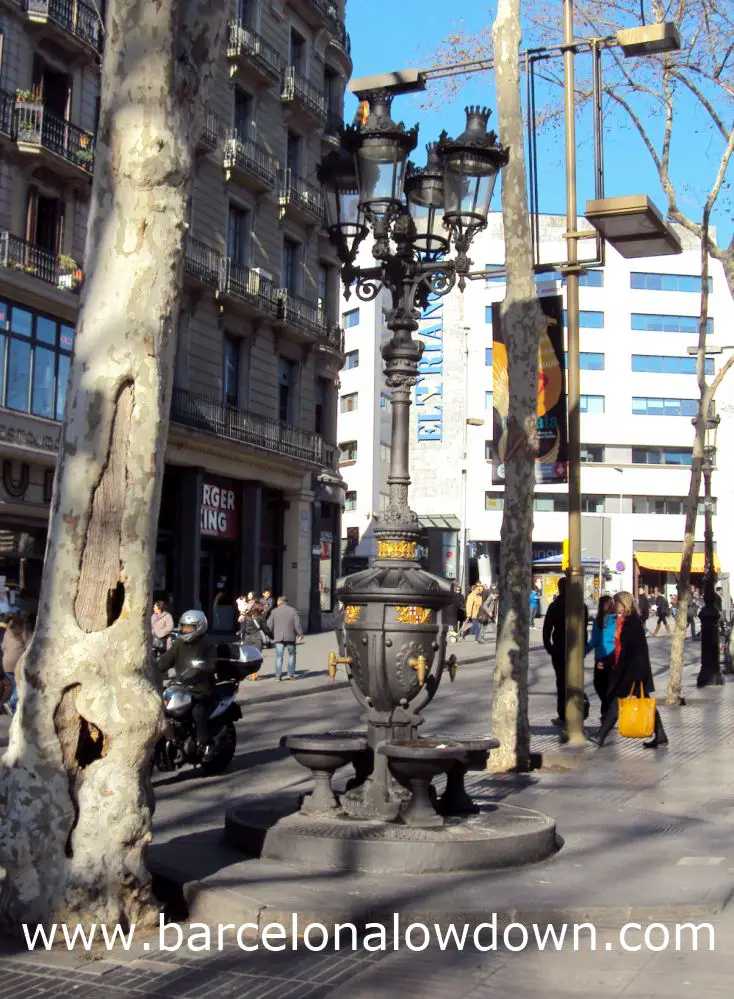 Location:
The fountain is located at the top of the Ramblas, just before it joins Plaça de Catalunya.
How to get there:
The fountain is just a few paces from the Ramblas exit form Plaça de Catalunya metro station. As you come out of the metro look to your right, it's easy to walk straight past!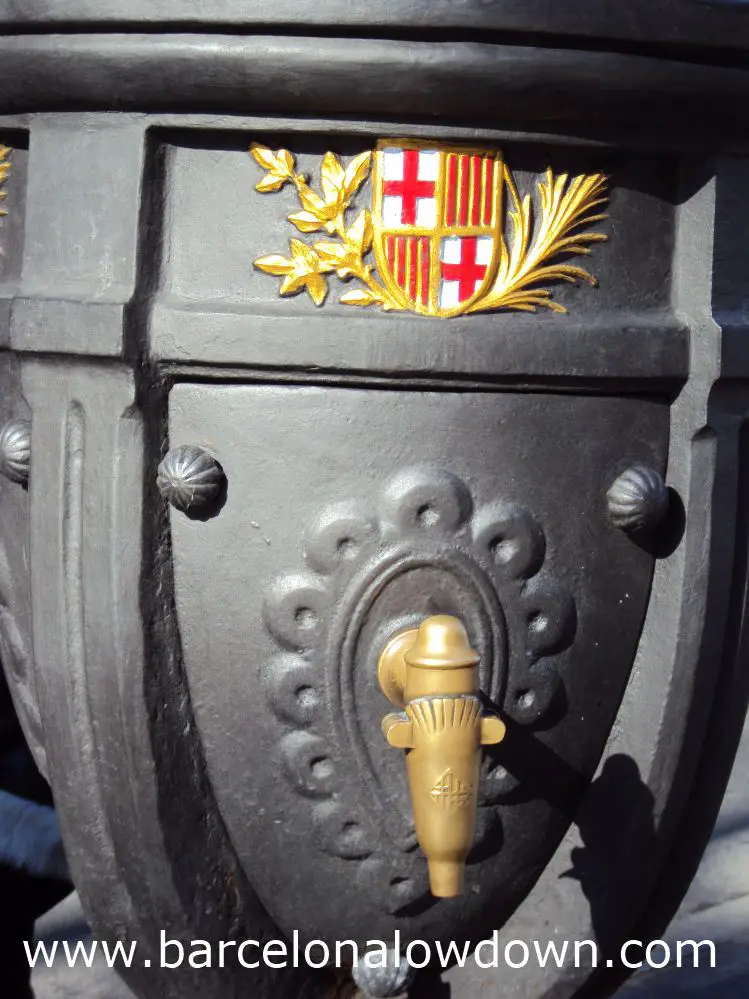 FC Barcelona fans celebrate winning the league 2015
Other attractions nearby:
Las Ramblas
Plaça de Catalunya
La Boqueria market
Barcelona Cathedral
Pla de l'Os mosaic
Map