The MUHBA (Barcelona History Museum) has several centres dedicated to the history of the city from Roman times to the present day.
From the 21st of December 2012 until the 15th of March 2013 they are staging a temporary exhibition dedicated to the history of microcars in Barcelona.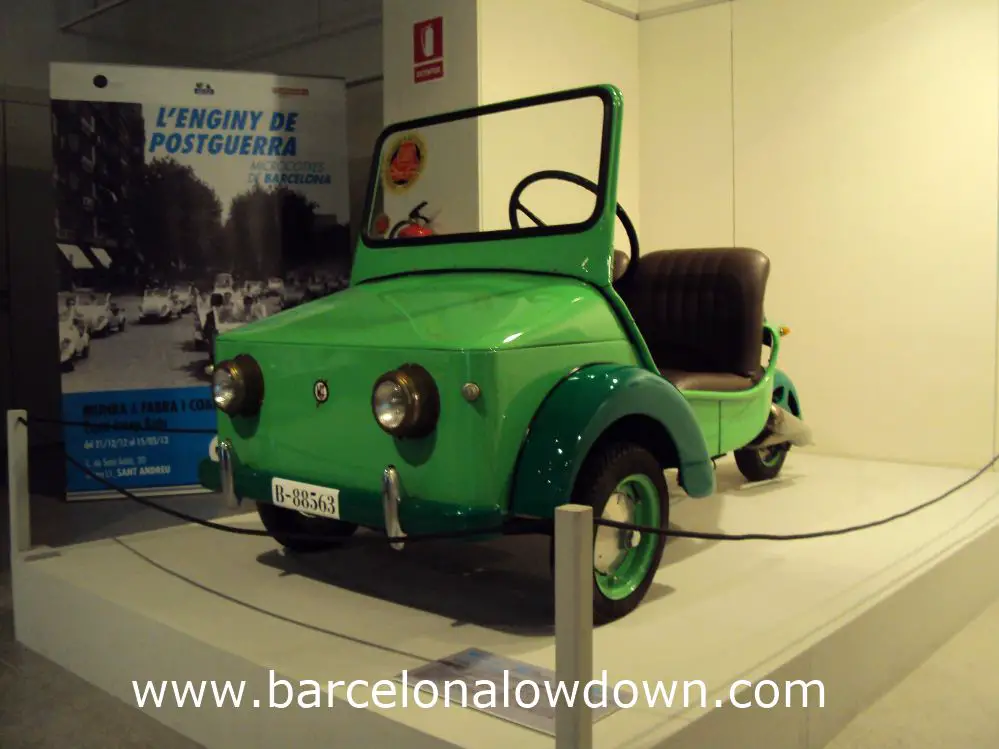 The exhibition consists of about 15 cars and microcars from the 40s and 50s as well as information about how these tiny vehicles played an important role in the development of Barcelona's motor industry after the Spanish Civil war.
Today the huge SEAT and NISSAN factories located just outside Barcelona are an important part of the city's economy. During the 40s and 50s Barcelona's automobile industry was based in a dozen or so small workshops within the heart of the city which hand-built a just few of these tiny cars a week.
If like me you like vehicles with character, you will enjoy this small exhibition of microcars and vans based on motorbike engines. My personal favourite is the cute blue and red softop "Delfin" mini-van. Check out the cool silver dolphin statue on the bonnet!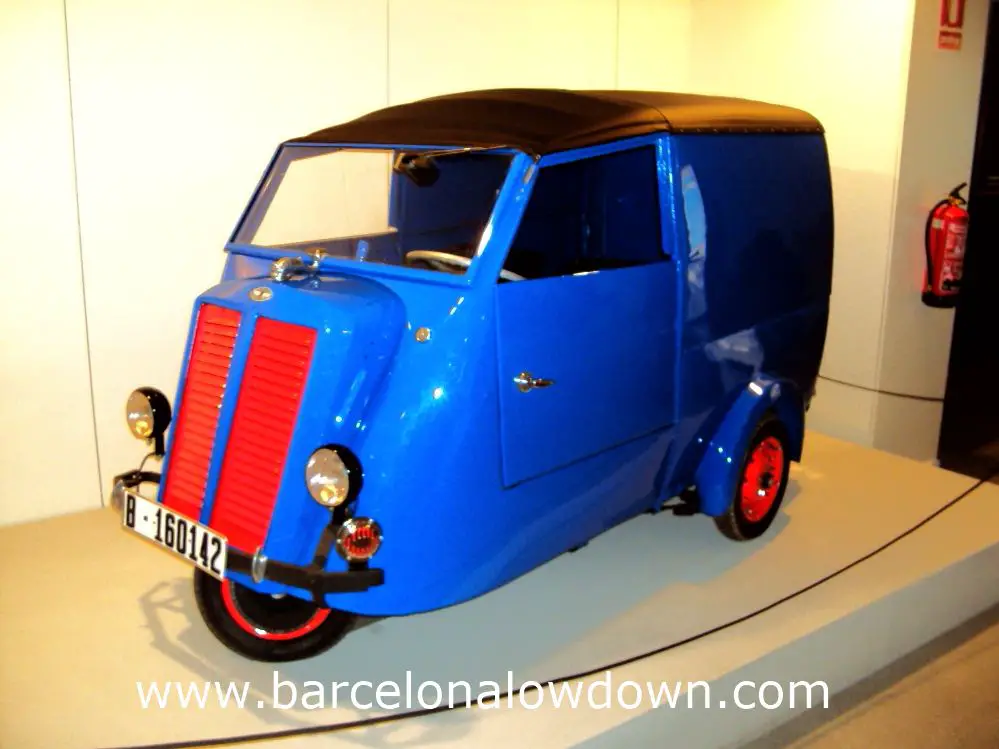 Location:
The exhibition is being held in the MUHBA's "Fabra i Coats" centre which is a 19th Century textile mill in the Sant Andreu district of Barcelona. The city council has recently converted the mill into an arts centre aimed at promoting design and visual arts through a combination of courses, workshops and exhibitions.
C. de Sant Adria 20, Barcelona
How to get there:
The nearest metro stop is Sant Andreu on the red metro line. It's about a 5-minute walk from the metro to the centre.
Opening times and price:
Tuesday – Friday, 17:00 – 20:00 €2
Weekends, 11:00-14:00, 16:00-17:30 Free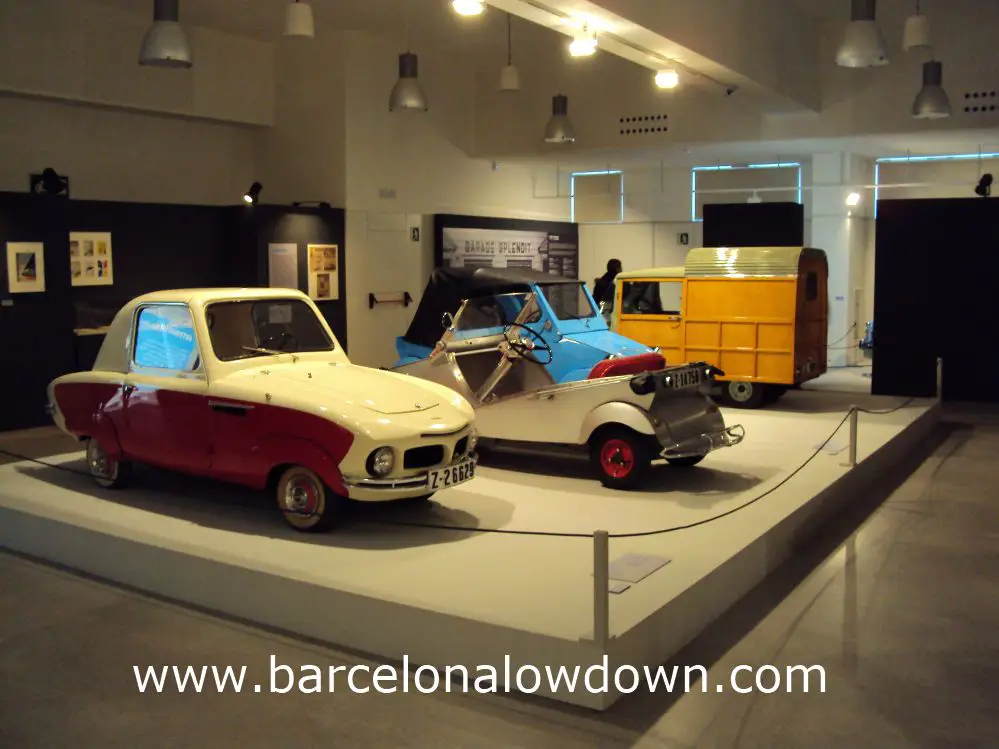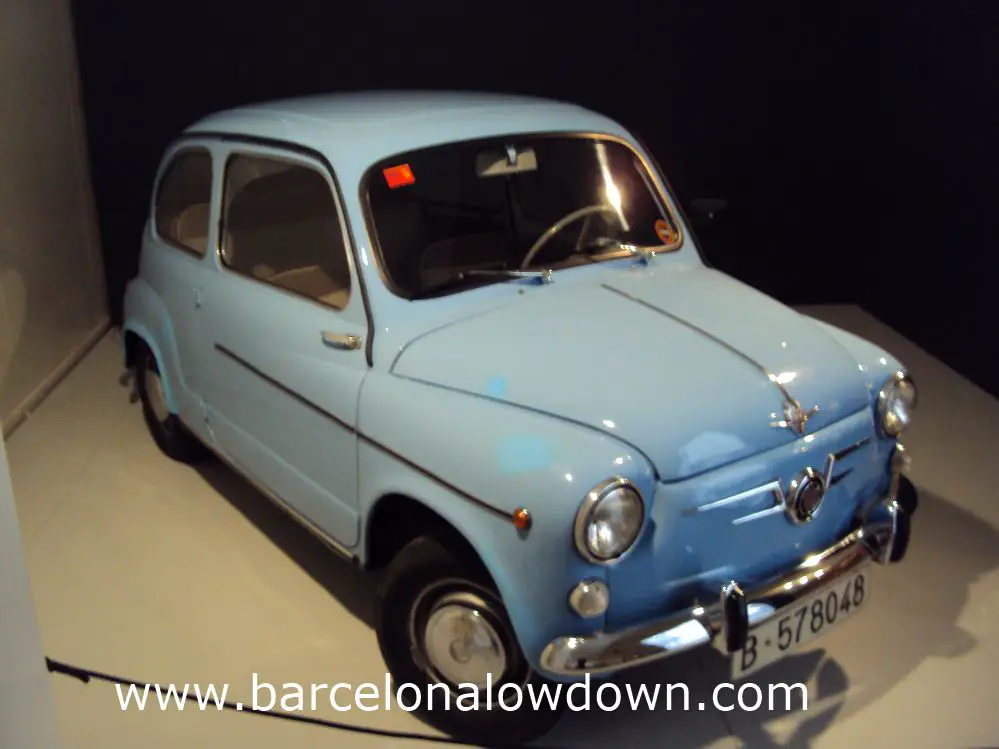 Map