In 1968 Joan Miró was commissioned to create a giant mural to welcome visitors arriving at Barcelona airport. The Barcelona-born artist liked the idea so much that he decided to donate three works of art to the city, welcoming visitors arriving by air, land and sea.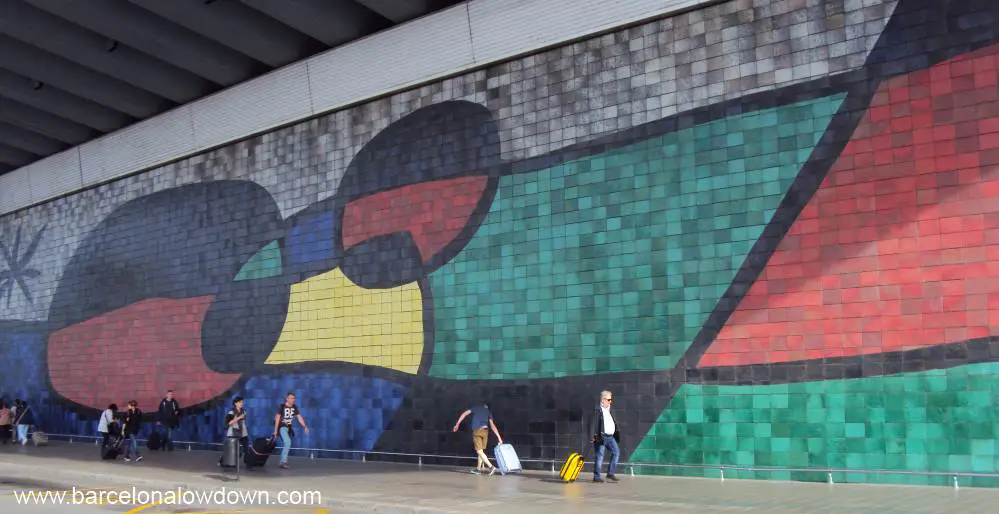 Joan Mirós Mural at Barcelona Airport
The giant mural which dominates the façade of Terminal 2B was built in collaboration with Joan Gardy Artigas and inaugurated in 1970. The mural is fifty metres long, 10 metres high and made up of 4,865 brightly coloured ceramic tiles.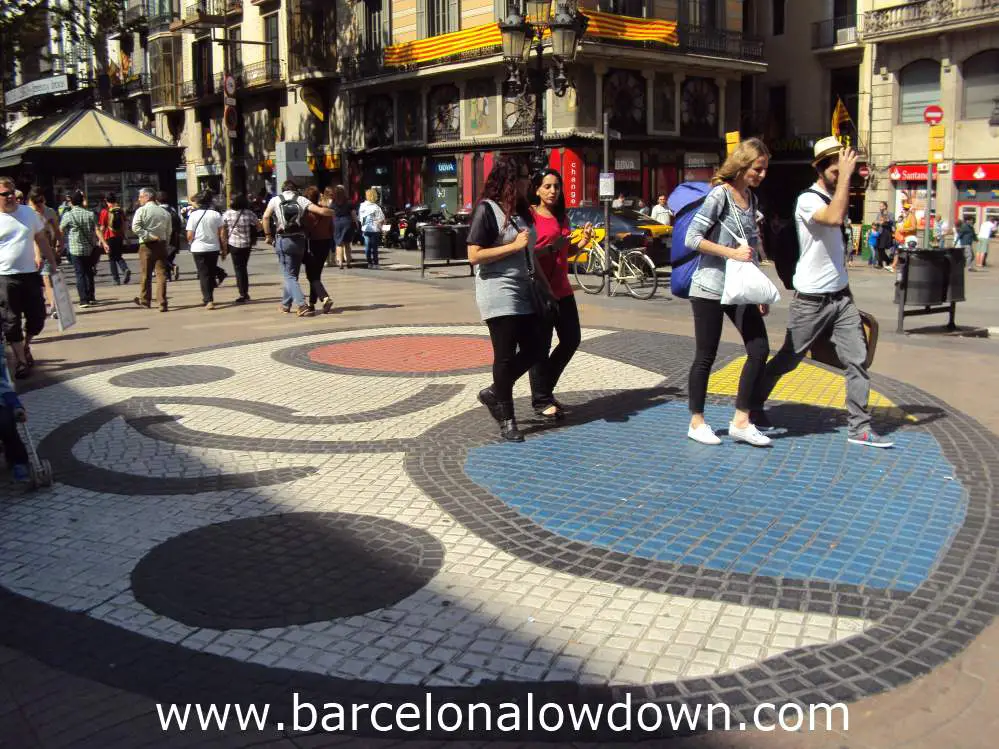 The Pla de l'Os Mosaic
Second in the series is the Pla de l'Os mosaic which welcomes visitors arriving by sea. The circular mosaic represents the cosmos and was installed in La Rambla in 1976.
Miró wasn't bothered by the fact that people would walk over his work. Just as well, since thousands of people trample the Pla de l'Os mosaic every day, many of them are unaware that they are walking over a mosaic designed by one of Barcelona's most famous sons.
The constant wear and tear means that the mosaic has to be restored on a regular basis. The last major restoration took place in 2007.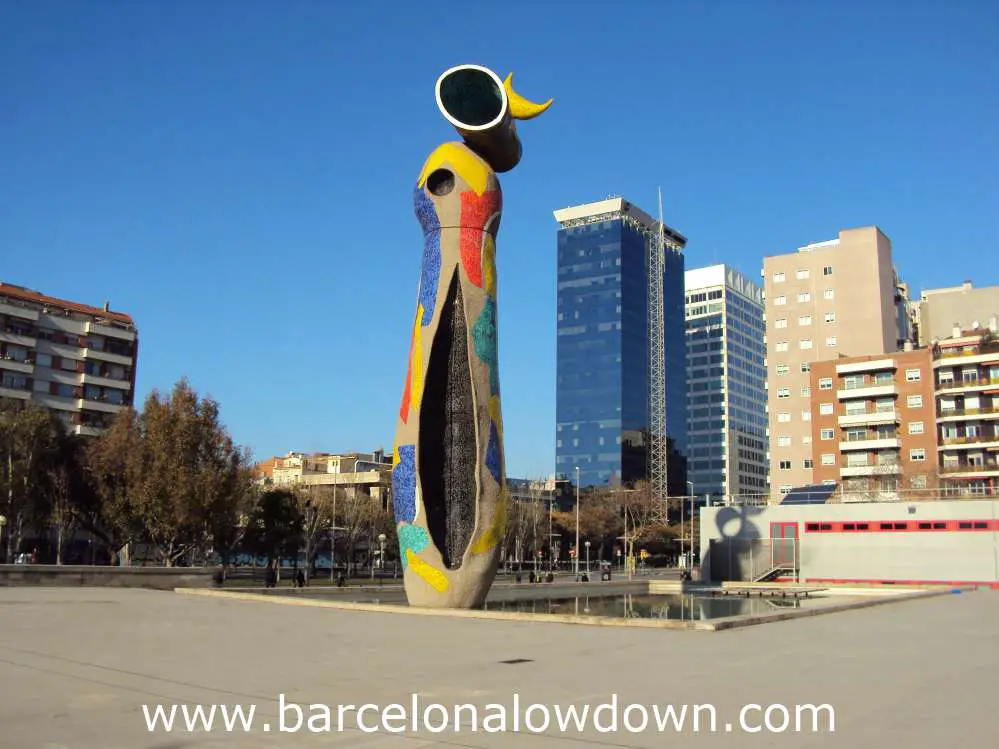 The Woman and Bird Statue
The last work of art in the series welcomes travellers arriving in Barcelona overland.
Miró's Woman and Bird sculpture is located close to Barcelona's main train station (Barcelona Sants) and Gran Via. The impressive 22m statue was also built in collaboration with Joan Gardy Artigas and was inaugurated in 1983.
Map