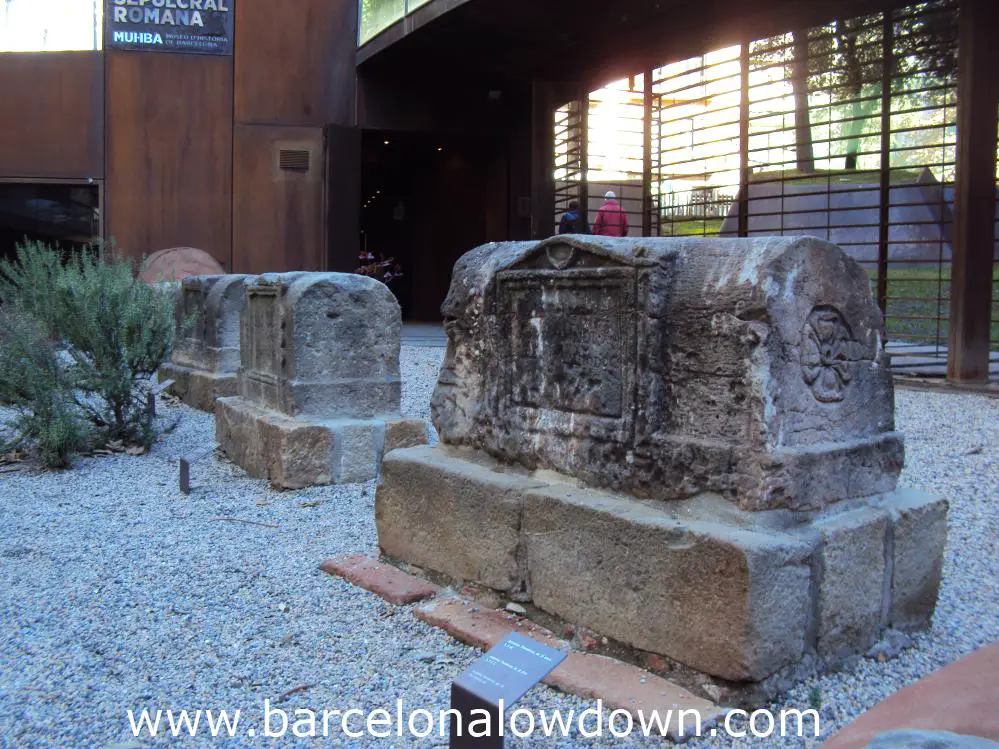 The Via Sepulcral Romana dates back to the first century AD. During the period of the Roman Empre cemeteries were built outside the city limits. In this case the tombs lined the road between Barcino (Barcelona) and nearby Sarria.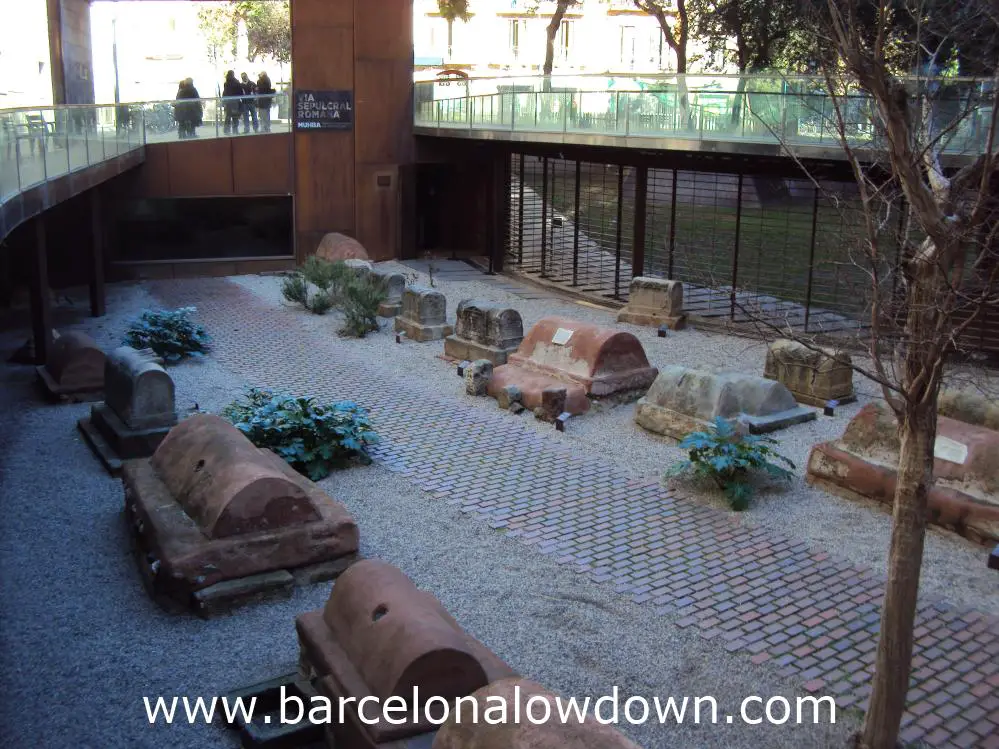 The cemetery was discovered in the 1950s when buildings which had been badly damaged by bombs during the Spanish Civil War were torn down to make way for a new plaza.
The site was excavated and preserved as part of Plaça Vila de Madrid. In 2009 the Via Sepulcral Romana became part of the MUHBA and an exhibition hall was added.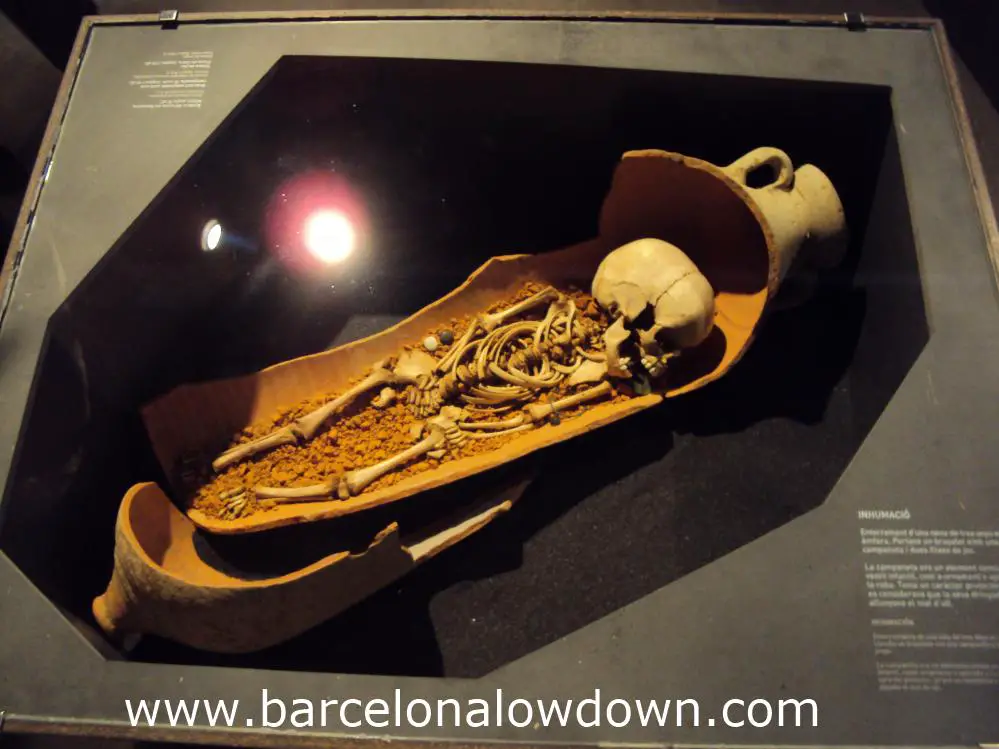 The small exhibition is is divided into 2 parts. The first part is dedicated to the Roman road network and includes reproductions of ancient maps of Europe. The second section explains Roman burial practices and contains some of the artefacts found at the site.
Time needed to visit
You should allow 15 to 20 minutes to visit the exhibition and tombs. If you are short of time (or money) you can see the graveyard from street level without entering the exhibition.
Information in English?
The exhibition is in Catalan and Spanish but there are English language leaflets available.
The tombs are labelled in English.
You can also download English language PDFs explaining the history of the site. Here.
I also suggest you take a look at this interesting collection of old colour photos which includes a surprising photo of the square in the 1960s.
Location
Plaça Vila de Madrid, Barcelona
How to get there
The MUHBA Via Sepulcral Romana is located near La Rambla in the Gothic quarter.
The nearest metro stations are "Jaume I" and "Liceu" (L4 – green line) "Catalunya" (L1 – red line)
Opening times
Tuesday to Friday 11am – 2pm
Saturday and Sunday 11am – 7pm
Monday – Closed
Public holidays 11am – 2pm
Entrance fee
Standard ticket €2
<29 years and OAP s €1.50
Children under 16 and Barcelona Card holders FREE ENTRY
Entry to the exhibition / graveyard is free of charge after 3pm on Sundays and all day on the first Sunday of the month.
Other attractions nearby:
Barcelona Cathedral
La Rambla
Palau de La Musica Catalana
Map