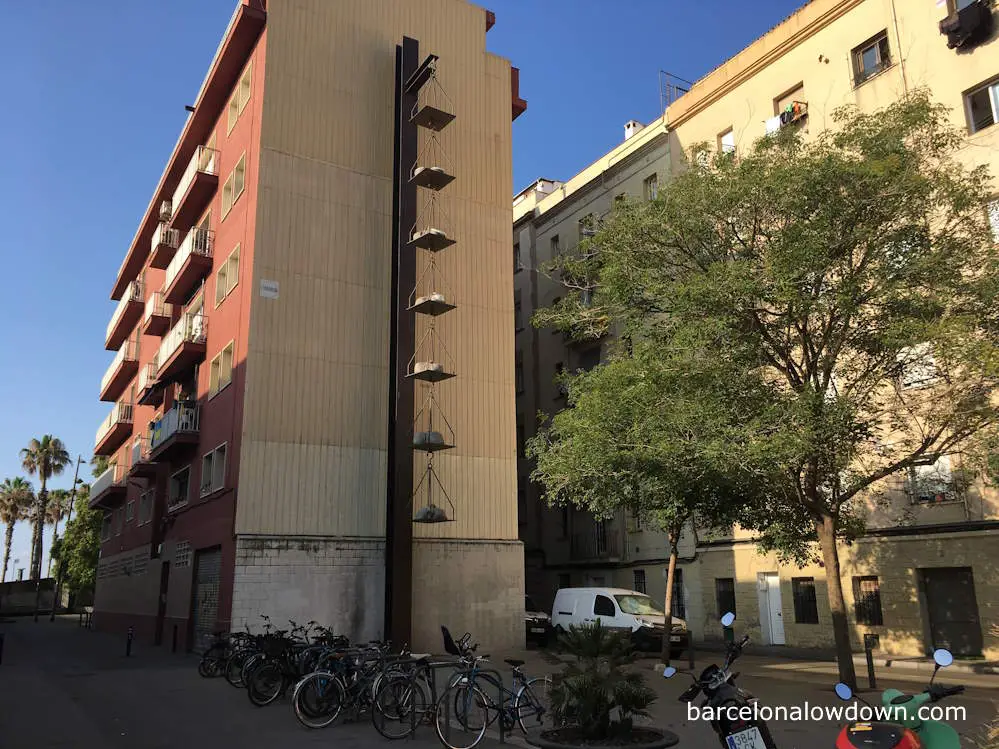 One of a series of eight sculptures which were installed in public spaces in the run-up to the Barcelona Olympics of 1992, Roman Balance, or Balança romana in Catalan, by Greek artist Jannis Kounellis is a reminder of Barcelona's seafaring and industrial heritage.
The statue consists of seven large cast iron balance pans, each loaded with two sacks of coffee beans, paying homage to Barcelona's role as a centre of trade, especially the importance of the port and the importation of goods from overseas.
There was probably a degree of irony in Kounellis's choice of subject matter since the preparations for the Olympics saw the remodelling and gentrification of Barcelona's waterfront, which had previously been a neglected and largely industrial area.
The Barceloneta neighbourhood, where the sculpture is located, was traditionally home to fishermen and people who worked in the nearby Port Vell harbour.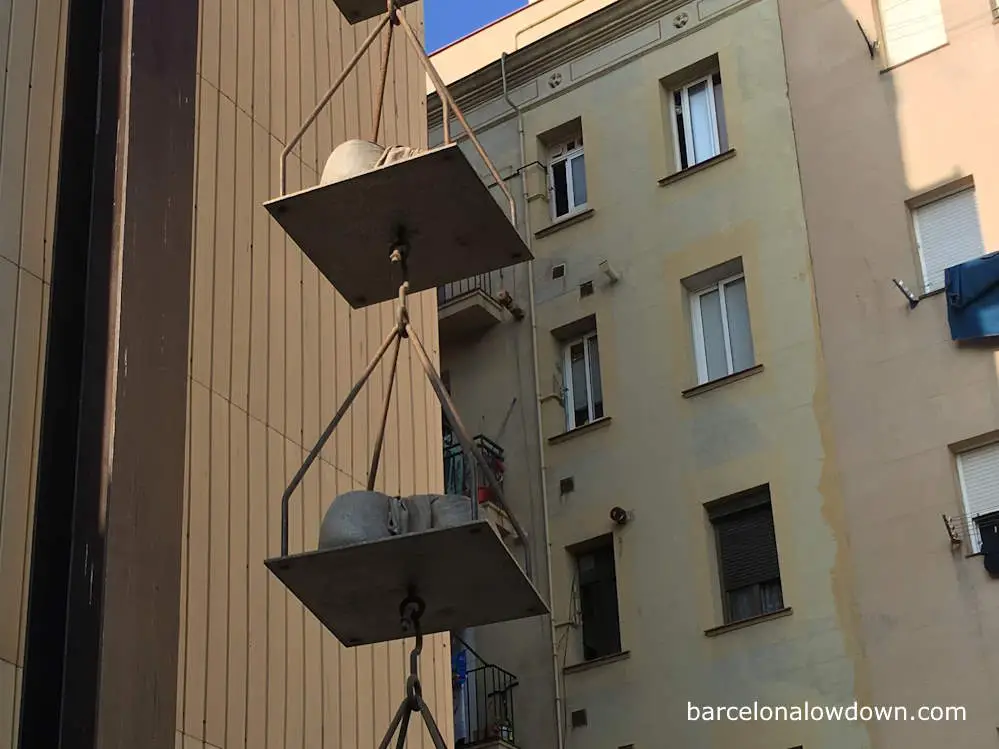 About the artist
Jannis Kounellis was a Greek multidisciplinary artist whose work encompassed painting, sculptures and performance art.
Born in Piraeus in 1936, Kounellis moved to Rome when he was twenty years old and was closely associated with the Art Povera (Poor Art) movement, which challenged the establishment through revolutionary art. He often used unusual materials such as sackcloth, newspaper, coal, and fire, and incorporated found items, people, and even live animals into his compositions.
Kounellis's work has been displayed in galleries throughout Europe, including the Tate Modern in London and the Reina Sofia in Madrid. He died in Rome in 2017 at the age of eighty.
Location
The Roman Scales sculpture is located near the beach in the Barceloneta neighbourhood at Carrer de la Conreria, 1.
How to get there
The nearest metro station is Barceloneta which is on line 4, the yellow line. Bus numbers 47 and 59 stop nearby.
Other attractions nearby
Barcelona's beaches
Barcelona Aquarium
Map