The Barcelona's Head sculpture (also known as Barcelona's Face) was designed by American Pop Artist Roy Lichtenstein for the 1992 Olympic Games. The striking 90-ton statue is covered with brightly coloured mosaic tiles, a clear tribute to the works of Antoni Gaudi. The design also shows a strong Picasso influence mixed with the comic book style that Lichtenstein was famous for.
Approaching the statue from the Ramblas, the 15m high red and white cartoon face stands out from the classical buildings that surround it. The sweeping brushstroke style evokes clear images of the Mediterranean Sea on a windy day.
As you get closer you will also notice the second head. It turns out that the blue brushstrokes which make up the eyes and nose of the main face are also the body and arms of a smaller figure with mad staring yellow eyes.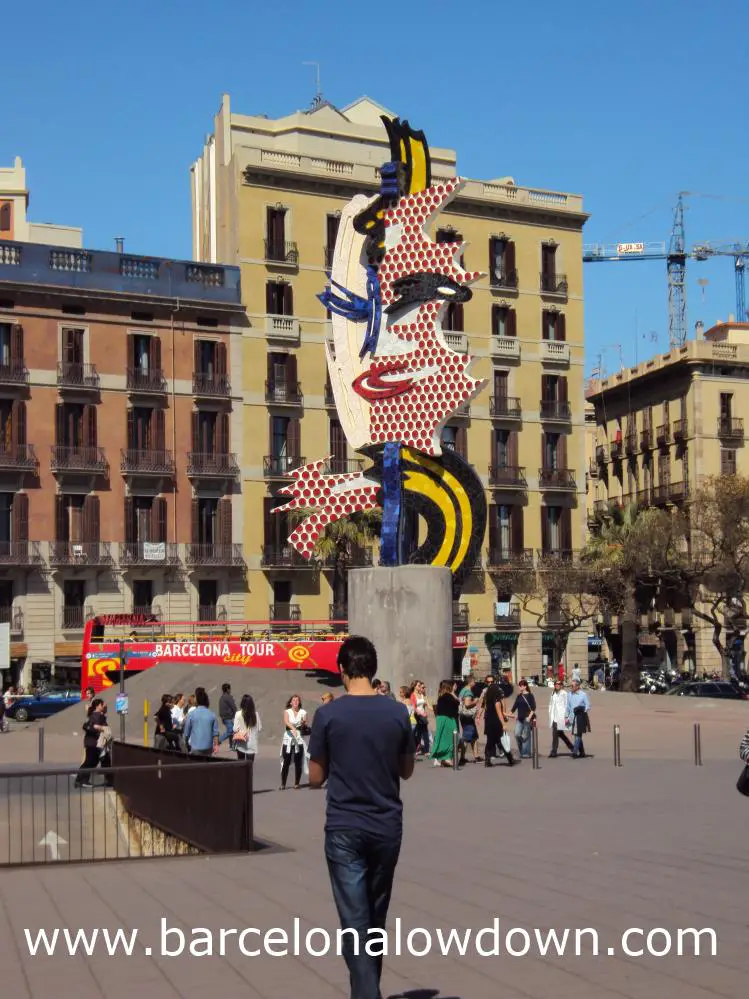 About The Artist
Roy Lichtenstein was born in the USA in 1923. In the 1960s he was one of the key figures in the American Pop Art movement. He is famous for his comic strip style paintings such as Drowning Girl, Whaam! and Sleeping Girl which recently sold for 44 million dollars.
He lived in New York and received a number of international art awards and honorary degrees in recognition for his work. The design of the Barcelona's Head sculpture is part of the Brushstrokes series of paintings.
Lichtenstein died of pneumonia in 1997.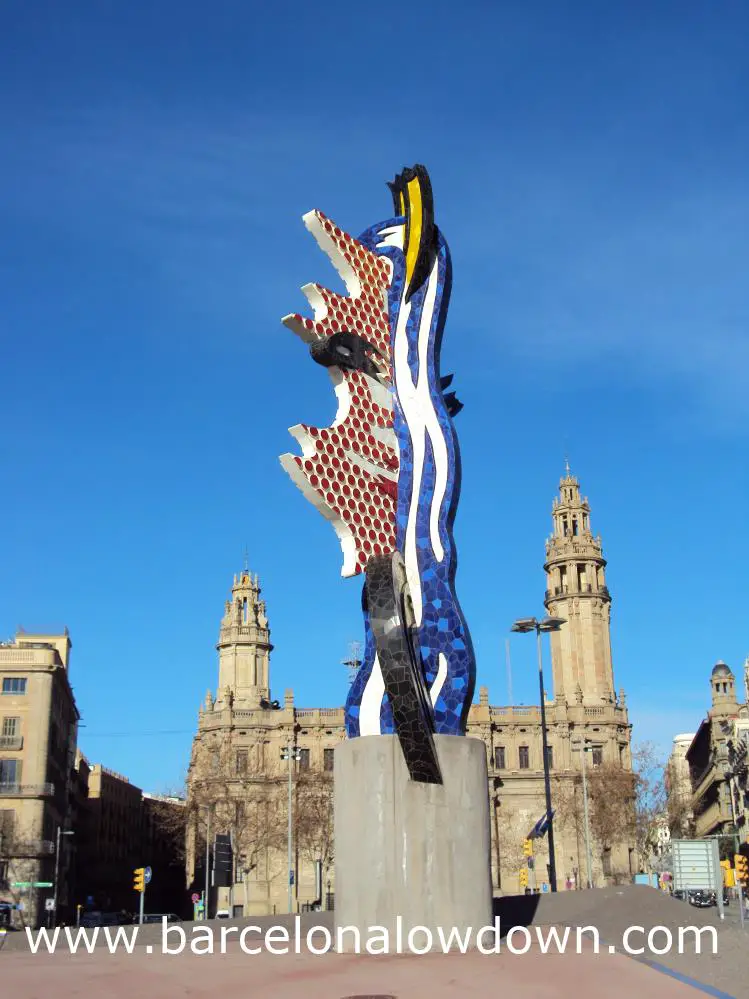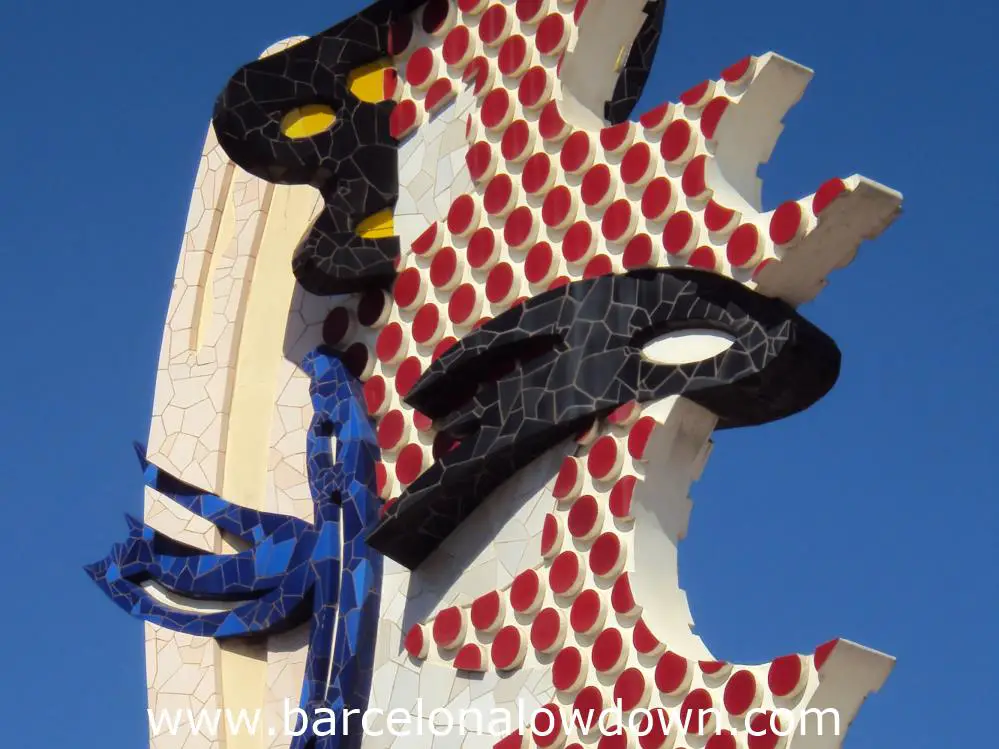 Location:
Passeig de Colom near the intersection with Via Laietana, Barcelona
How to get there:
The nearest metro stop is "Barceloneta". The Barcelona's Head sculpture is a short walk from Las Ramblas or the Port Vell.
Other attractions nearby:
The Gambrinus Giant Lobster Statue
Port Vell (the old port)
The Christopher Columbus Monument
Barcelona Aquarium
Barcelona França Railway Station
Map