This funky giant prawn/lobster statue was originally part of the decor at the Gambrinus seafood restaurant.
The 10m long fibreglass sculpture was designed and built by Spanish artist Javier Mariscal.
When the Gambrinus restaurant closed the statue was bought by Barcelona city council, restored and now takes pride of place on Passeig Colom near the Port Vell.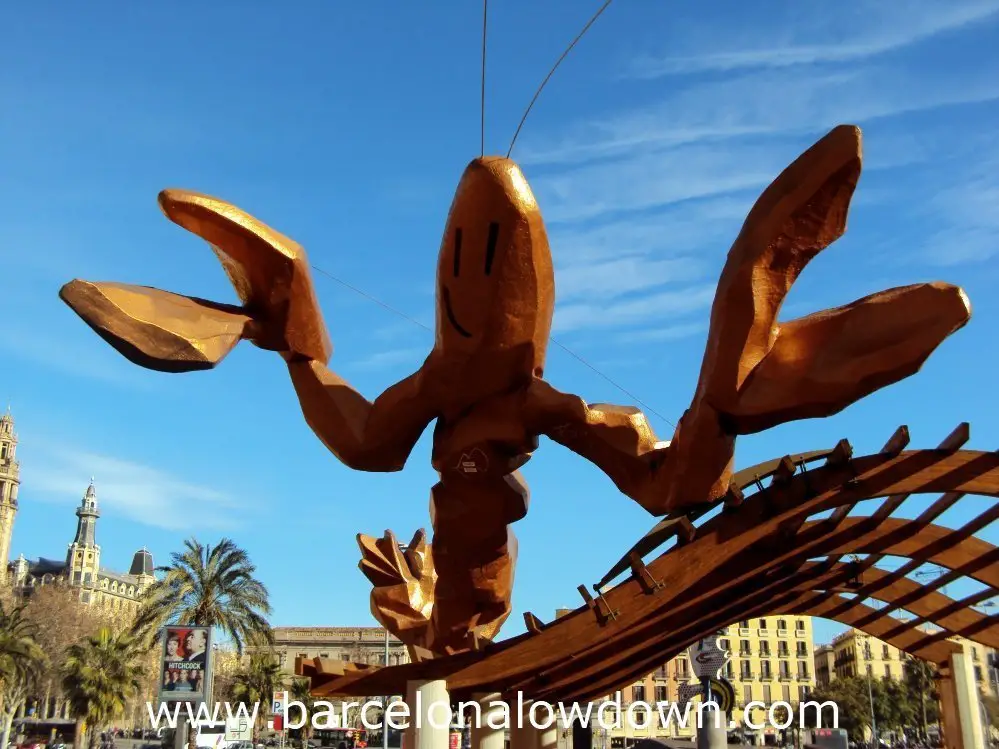 About the Artist:
Spanish artist and designer Javier Mariscal was born in Valencia in 1950. He is a multidisciplinary artist whose works include paintings, sculptures, graphic design, interior design and landscaping.
In 1989 he formed Studio Mariscal and also designed Cobi – the mascot for the 1992 Barcelona Olympic Games.
Location:
Passeig de Colom near the intersection with Via Laietana, Barcelona
How to get there:
The nearest metro stop is Barceloneta. The Gambrinus lobster statue is a short walk from Las Ramblas or Port Vell.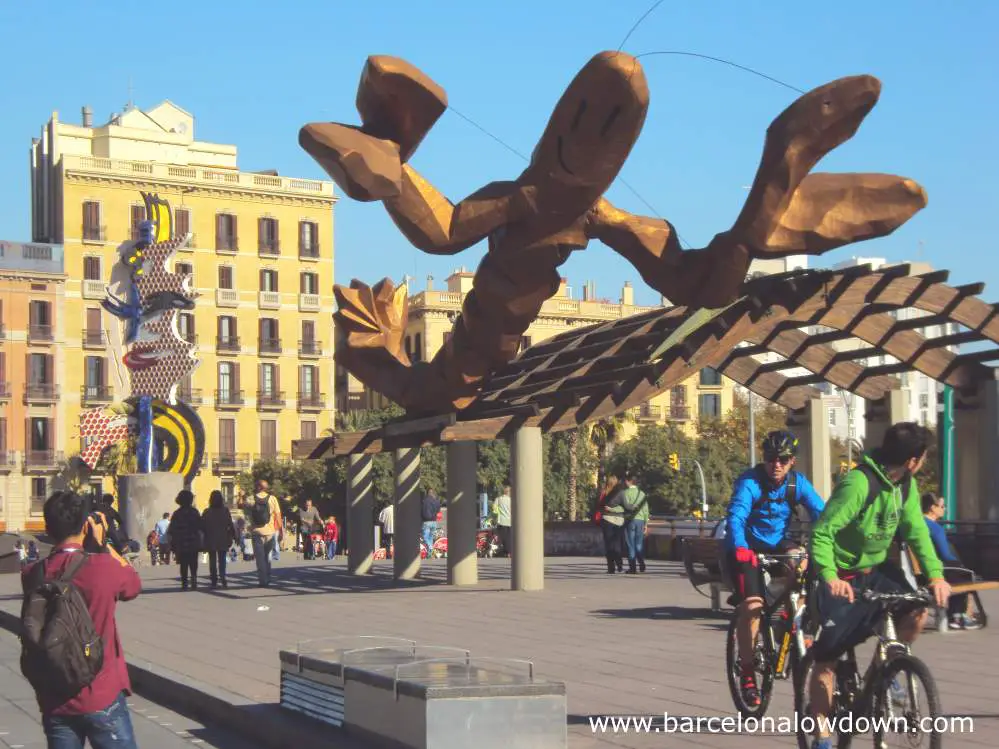 Other attractions nearby:
Map