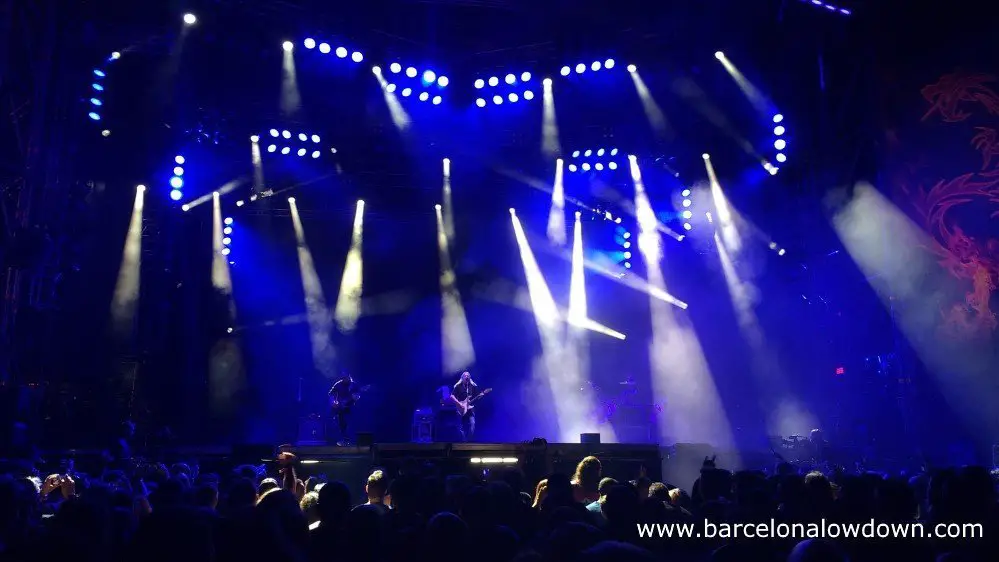 If you enjoy live music then Barcelona has a lot to offer. Pretty much any band which tours Europe stops off in Barcelona. In addition to International acts, there is a thriving local music scene with bands from Barcelona and right across Spain.
Venues range in size from small bars and clubs to the emblematic Palau de Sant Jordi stadium which seats up to 18000 people.
Several major music festivals staged in Barcelona each year. The most famous festival is Primavera Sound (indie/pop) which takes place each May. Other festivals include: Sónar (electronic), Rock Fest Barcelona (Rock and Heavy Metal). The Barcelona Guitar Festival (guitar music) , BAM (indie), Barcelona International Jazz Festival (jazz), de Cajón (flamenco festival),Barna Sants (singer songwriters) and more…
Here's the lowdown on a few of Barcelona's live music venues:
PALAU DE SANT JORDI
The Palau de San Jordi is a stadium located on Montjuic and built for the 1992 Barcelona Olympics. As well as the stadium which seats up to 18000 it also incorporates the smaller Sant Jordi Club which seats up to 3000. This is the premiere venue for international acts of all styles from B.B.King to Lady Gaga, if an act can fill a stadium and comes to Spain they will almost certainly play here.
Lowdown:
The sound quality at both venues is normally good. Both venues can be divided into smaller spaces if necessary. As with all stadium venues, it's best to try and get a ticket for the floor area rather than the seated areas at the side. Ironically these tickets are normally cheaper but sell out first.
Location:
Passeig Olímpic 5, Barcelona
How to get there:
Take the metro to Plaça d'Espanya and then the bus to the venue (No. 150 or No. 193)
PALAU DE LA MUSICA
The Palau de La Musica is one of Barcelona's top tourist attractions. This spectacular Art Deco building was built in 1905 and is a UNESCO world heritage site. There are daily guided tours throughout the year but the Palau is also an active music venue seating up to 2000 people. Although the Palau is most commonly associated with classical music, there are often concerts from other musical genres including Gospel, Jazz, World Music, Flamenco and Pop Music.
Lowdown:
This is definitely a venue where it's worth getting your tickets in advance to ensure you get the best possible seat.
Location:
C/ Palau de la Música 4-6, Barcelona
How to get there:
The nearest metro stop is Urquinaona.
RAZZMATAZZ
Razzmatazz is another large Barcelona venue that regularly hosts international acts. It is made up of 3 venues (Razzmatazz I, 2 and 3!) as well as a large nightclub which is very popular at the weekends (remember that in Barcelona nightclubs don't get started until after midnight). The 3 venues hold approximately 1000, 500 and 250 people respectively. The advantage of this is that bands can often change from one venue to the other according to the number of tickets they sell.
Lowdown:
Although this is a major venue and probably the one we go to most, the sound quality generally ranges from poor to acceptable!
Location:
Carrer Pamplona 88, Barcelona
How to get there:
The nearest metro stops are Llacuna and Glories.
SALA APOLO
The Apolo is an old theatre which has been converted into a live music venue and nightclub. It has 2 stages and holds approximately 1000 people. It's a really nice venue with a lot of character which stages concerts by local, national and international acts.
Lowdown:
The Apolo nightclub has different themed nights, the most famous being "Nasty Mondays" which plays Rock Music and the indie "Crappy Tuesdays".
Location:
Carrer Nou de la Rambla 113, Barcelona
How to get there:
Sala Apolo is right by the Paral.lel metro stop
SALA BIKINI
Sala Bikini is a medium sized venue which holds 650 people and stages regular concerts by both national and international acts. At the weekends Sala Bikini is also a popular nightclub.
Lowdown:
In my opinion Sala Bikini has the best sound quality of any of Barcelona's live music venues. I can't remember a concert there where the sound wasn't excellent.
Location:
Avinguda Diagonal, 547
How to get there:
Bikini is located behind the L'Illa shopping centre approximately half way between Maria Cristina and Les Corts metro stops. There is also a metro stop nearby and several bus routes.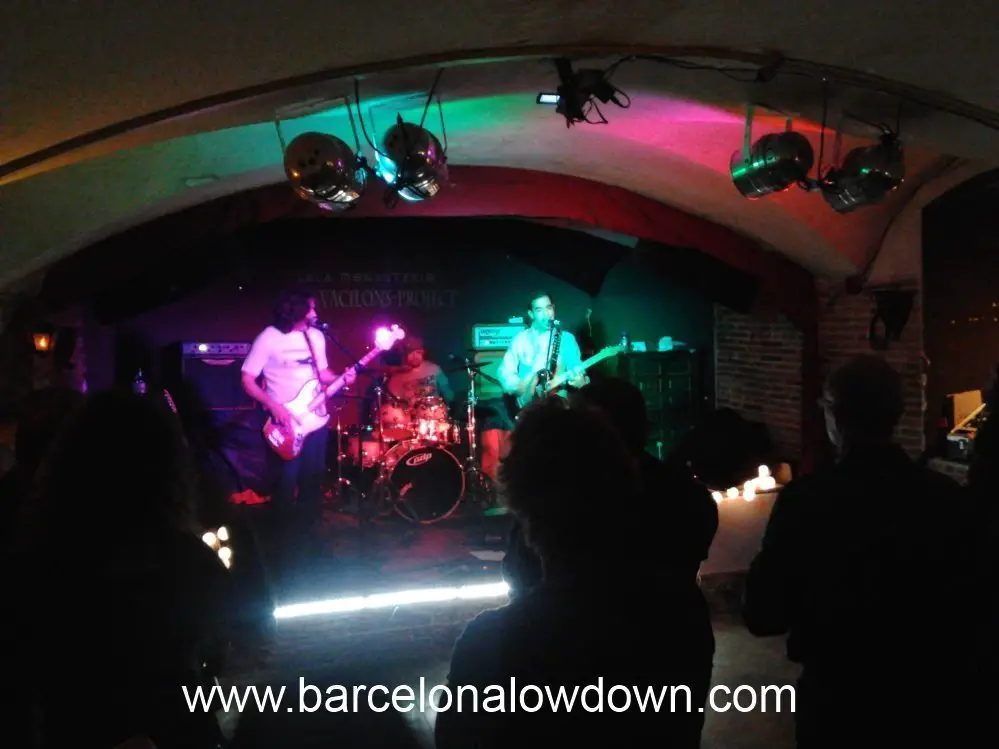 SALA MONASTERIO
One of the many small bar/club venues which exist throughout Barcelona. Sala Monasterio plays host to gigs by local and national acts as well as regular Jam sessions. A genuine underground venue, El Monasterio is small and has an intimate friendly vibe.
Lowdown:
Located at the Olympic Port and with a ticket price to fit even the tightest of budgets.
Location:
Moll de Mestral, Barcelona
How to get there:
The nearest metro stop is Ciutadella i Villa Olimpica