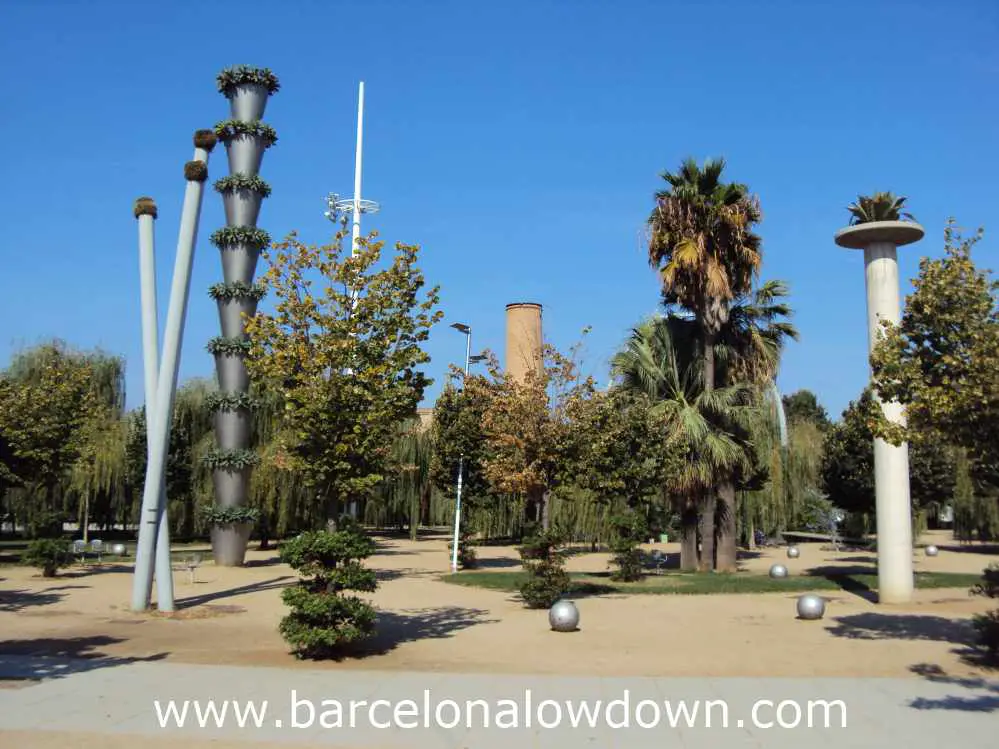 Poblenou's very own Central Park; "El Parc del Centre del Poblenou" opened in 2008 and was designed by French architect Jean Nouvel. I'd describe the park's style as "Post Industrial Recovery" which is a reflection of the surrounding area.
When the park first opened the trees' trunks were painted white to represent buildings. As the trees have matured the paint has faded and they have become more tree-ish.
Poblenou was once the heart of Barcelona's textile industry. The neighbourhood was full of large 19th century brick-built mills. It has undergone a lot of change in the last 10 to 15 years and is now a thriving part of the city.
Most of the old mills have been torn down and replaced with a growing number of interesting modern buildings and large hotels. The park retains one of the old mill buildings as well as an original chimney.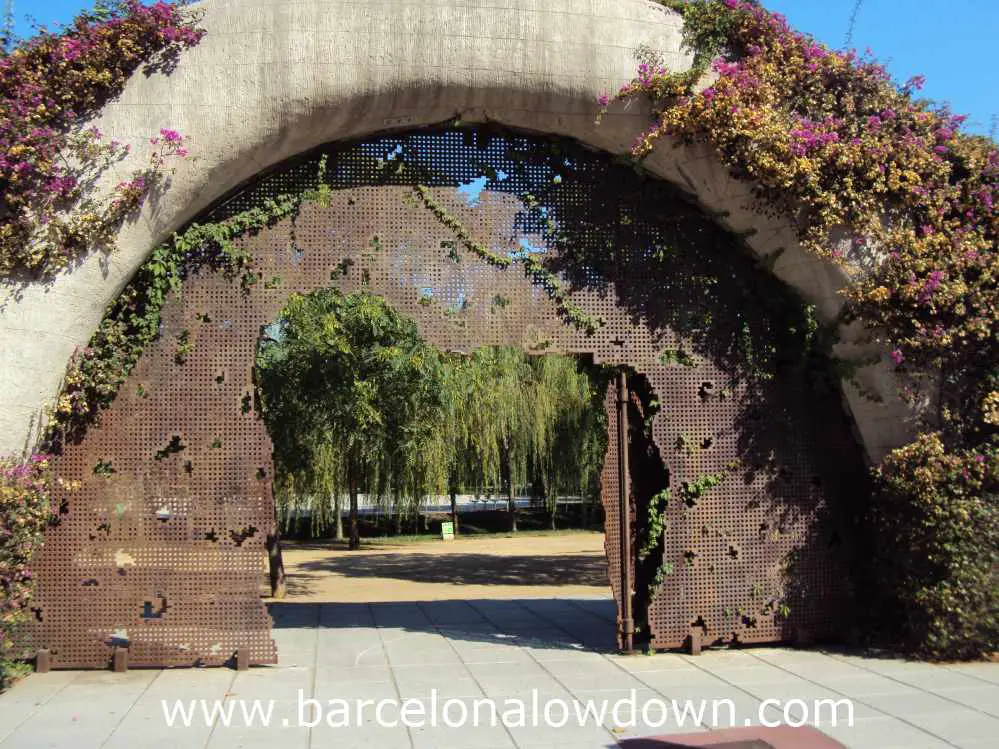 The park is surrounded by a high perimeter wall covered with flowering creepers. There are 4 children's play areas with climbing frames and table tennis tables.
The large number of trees provide plenty of shade. Underfoot the ground is mainly compressed sand/gravel but there are a few grassy areas if you want to stretch out,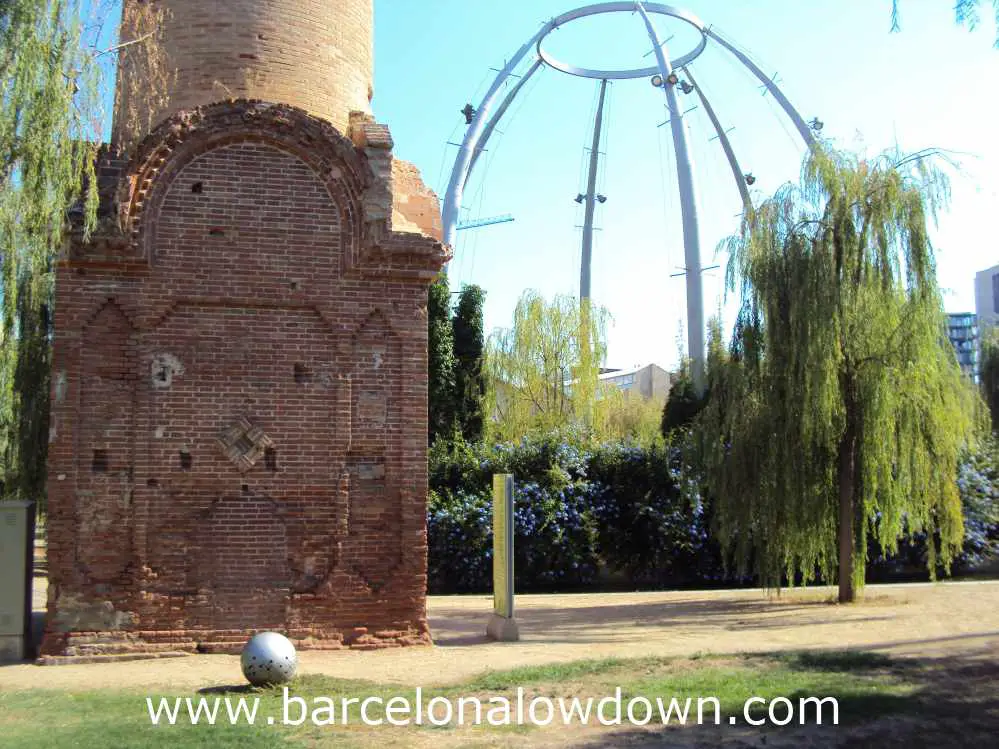 Location:
Av. Diagonal, Barcelona
How to Get There:
Tram T4, Tram stop "Pere IV y Fluvià"
Opening times
Summer, Monday to Sunday from 10:00 to 21:00 Winter, Monday to Sunday from 10:00 to 19:00
Entrance fee
FREE ENTRY
Attractions nearby:
La Rambla de Poblenou
The Agbar Tower
Disseny Hub Barcelona
Barcelona Music Museum
Poblenou Cemetery
Map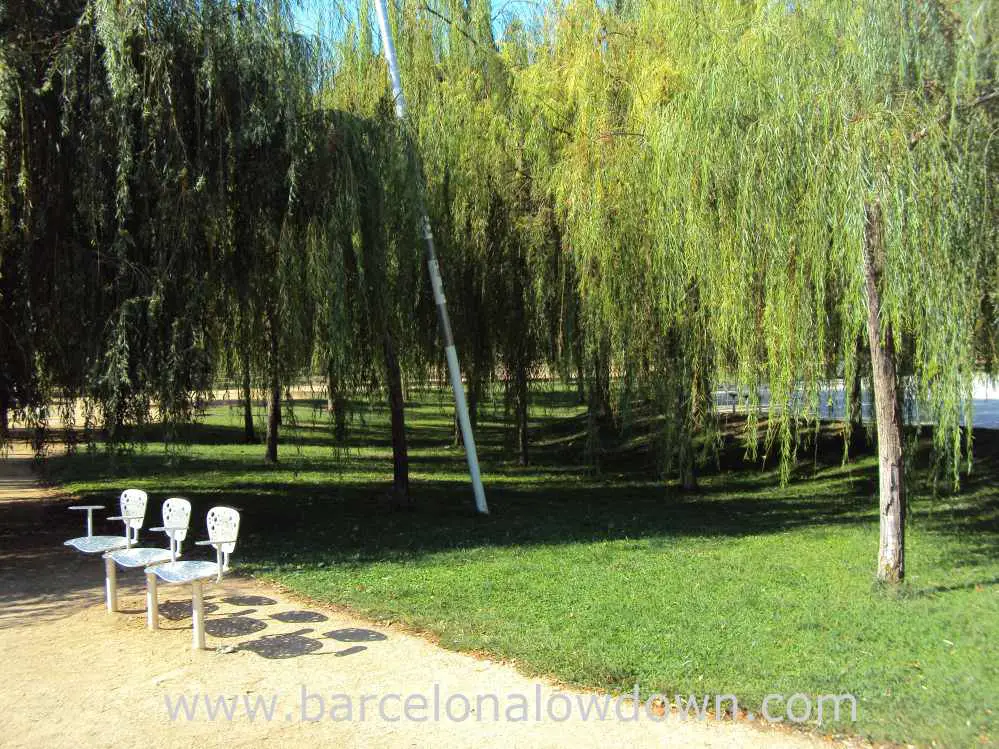 El Parc del Centre del Poblenou – Quick Guide:
| | |
| --- | --- |
| Name | El Parc del Centre del Poblenou |
| Category | Park |
| Size | 55000 m2 |
| Opening Hours | 10:00 – 19:00 |
| Entry Fee | Free |
| Neighbourhood | Poblenou |
| Public Transport | T1 – "Pere IV y Fluvià" |
| Underfoot | Gravel with grassy areas |
| Sculptures / Public Art? | No |
| Café / Refreshments? | No |
| Drinking Fountains? | Yes |
| Public Toilets? | No |
| Children's Play Area? | Yes |
| Sports / Fitness Equipment? | Table tennis tables and basketball nets |
| Shady Areas? | Yes |
| Dogs Allowed? | Yes |