Designed by Jean Nouvel, the 34 storey Torre Glòries, originally called the Torre Agbar, took 6 years to build and was inaugurated in 2005.
Nouvel has stated that he was inspired by Catalan icons such as Gaudi's Sagrada Familia and the nearby mountain of Montserrat.
The tower was built for to the Agbar water company and is meant to represent a geyser spouting out of the surrounding city.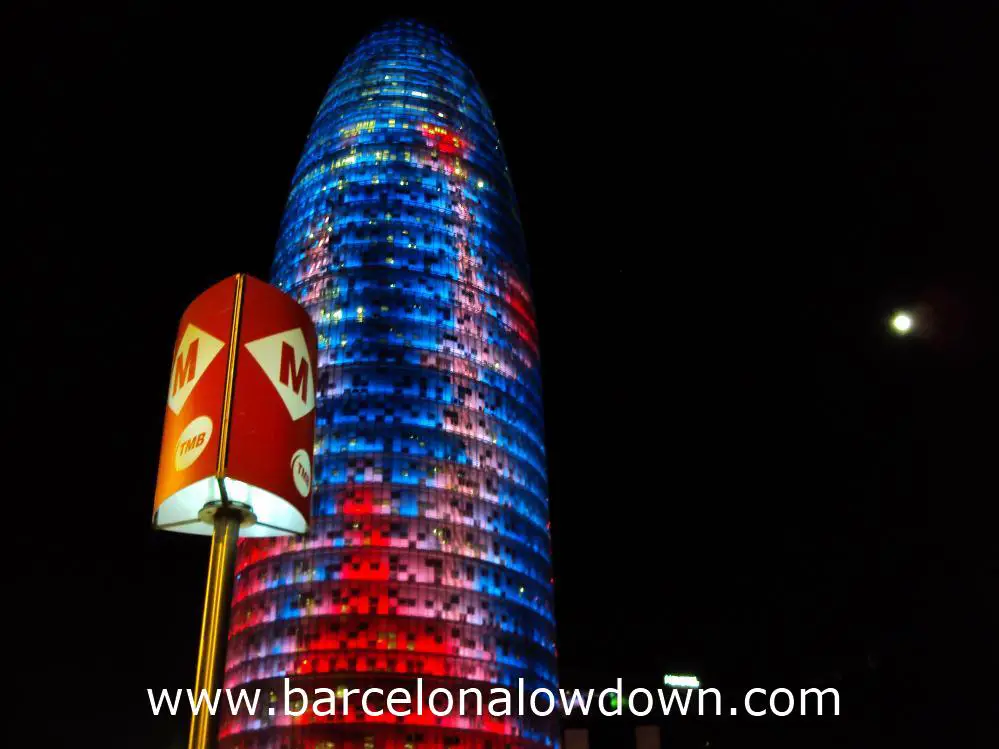 In 2011 the tower received a green building award from the European Council. The design aims to make the most of natural light as the exterior glass and aluminium panels open and close automatically.
During the daytime the building stores energy generated by hundreds of photoelectric panels. At night the whole building is lit by 4500 LED panels which can change colour. Amazingly the panels are so efficient that the exterior lighting costs just €6 per hour!
The best time to see the Torre Glòries is at night when it is normally illuminated with the characteristic blue and red colours shown in the photos below. At Christmas and New Year the tower changes colour in animated computer-controlled sequences.
The tower is open to the public and houses a museum, art exhibition and a panoramic viewpoint located on the thirtieth floor.
More information and tickets here >>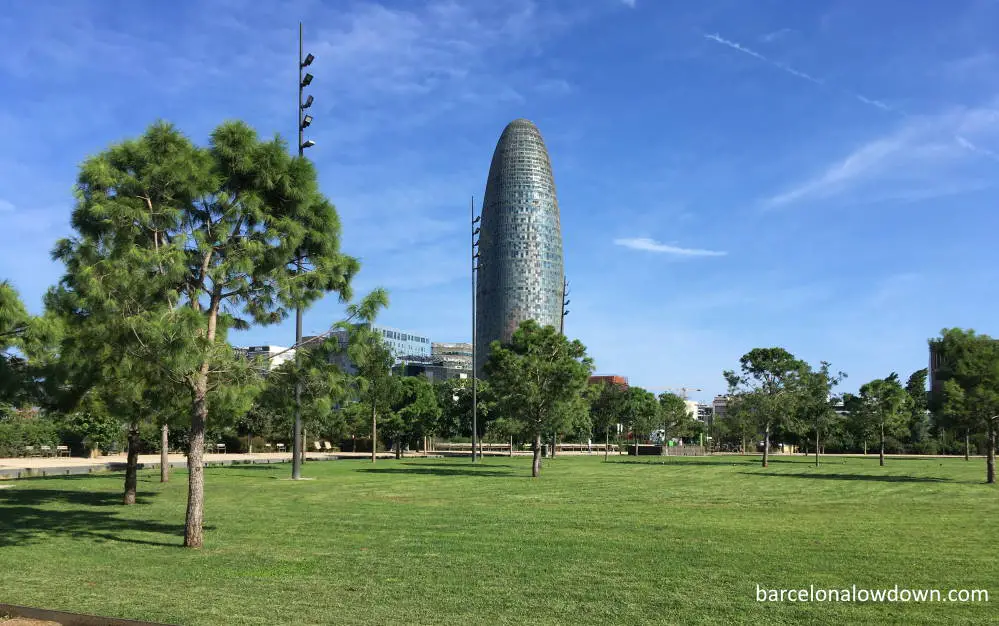 Torre Agbar Lighting Up Times
The tower is lit for approximately 4 hours a day.
Summer: 21:00 to 24:00
Winter: 19:00 to 23:00
Opening Times:
The museum and viewpoint are open to the public from 10 am to 8pm, Monday to Saturday.
Entry Fee:
Tickets cost €15 and can be purchased online.
Location:
At the intersection of Av. Diagonal and C/Badajoz in the 22@ district of Barcelona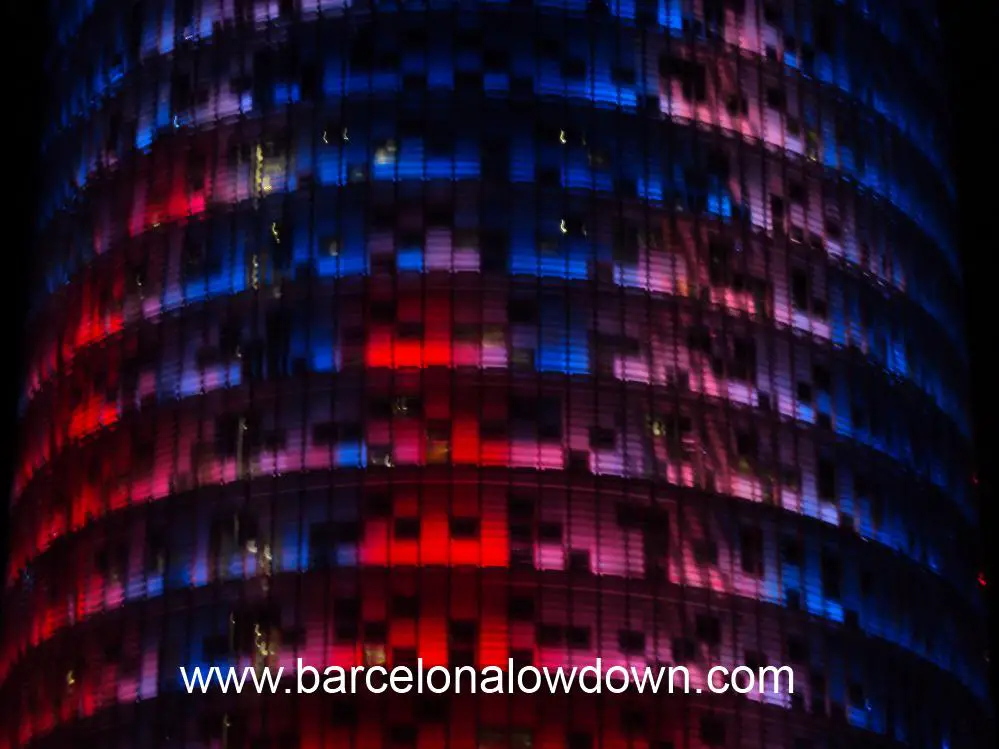 How to get there:
The tower is right by the Glories metro stop on the red line (L1)
Bus routes: 7, 60, 62, 92, 192
Tram: T4, T5, T6
Other attractions nearby:
Disseny Hub Barcelona
Els Encants Vells
L'Auditori auditorium
Museu de La Música (music museum)
La Rambla del Poble Nou
Map