The streets of Barcelona are often likened to an open-air museum or art gallery. From the famous Art Nouveau architecture to monuments, sculptures and street art, there's something to catch your eye at every turn.
Two of the most unusual statues are Thinking Bull (Brau Pensador) and Flirty Giraffe (Girafa Coqueta) which are located at either end of Rambla de Catalunya.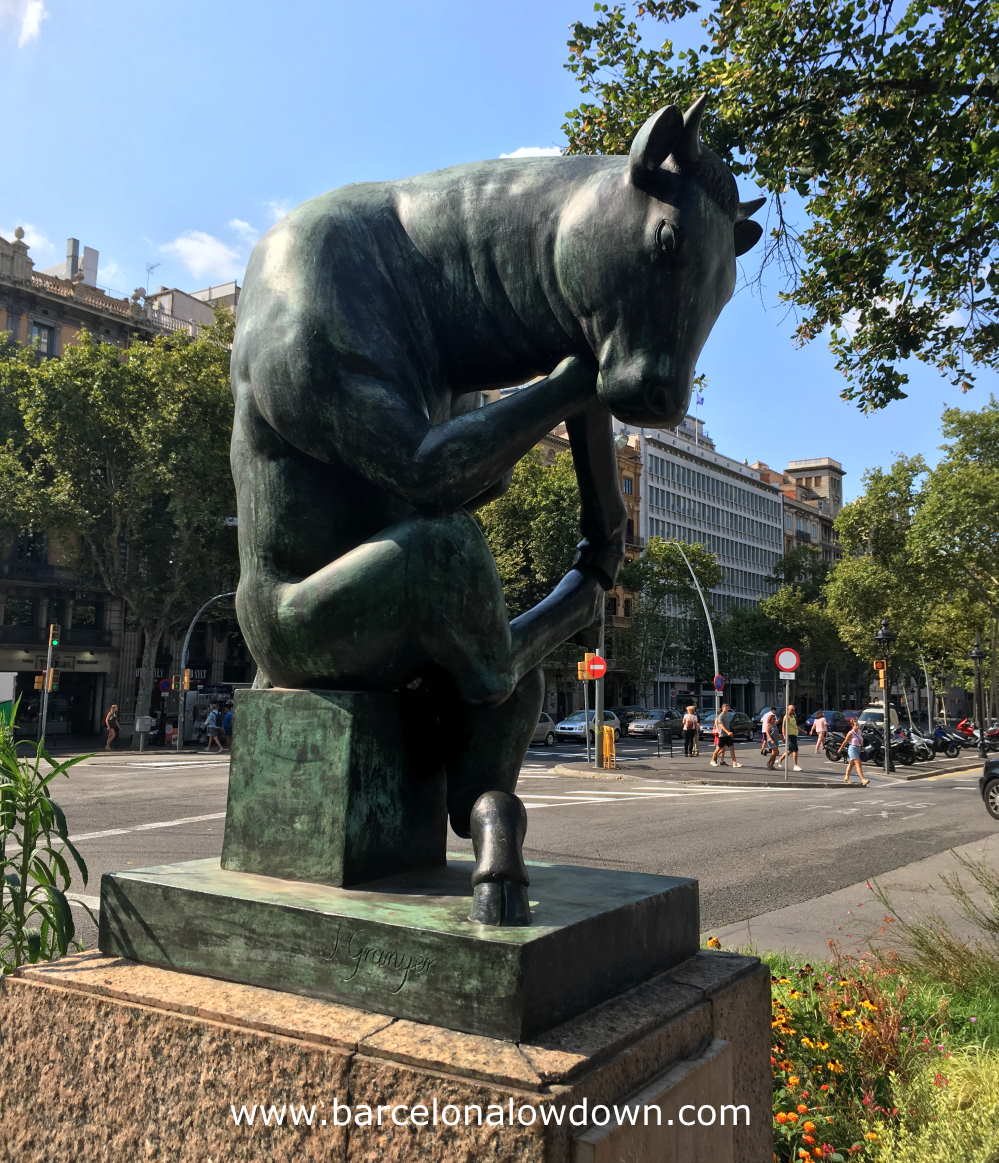 The quirky statues were created by Josep Granayer I Giralt and inspired by Rodin's The Thinker and Venus Victrix by Antonio Canova. In addition to adding a touch of humour, there is a more serious purpose behind their presence at either end of the Rambla.
Apparently, at the beginning of the 1970s Rambla de Catalunya was earmarked to be converted into a thoroughfare connecting Plaça de Catalunya and Av. Diagonal. The plan involved ripping out the trees which line the pedestrianized boulevard and installing an underground car park.
A neighbourhood group called Associació d'Amics de la Rambla (friends of the Rambla) came up with an idea to thwart the plan by installing ten statues along the length of the street.
Originally the association planned to commission a series of bronze statues which included a hippo playing the violin, a shy pig and a masquerading peacock.
Unfortunately, when the first two statues were installed in 1972, they caused so much controversy that the association wasn't given permission to install the rest of the collection.
Source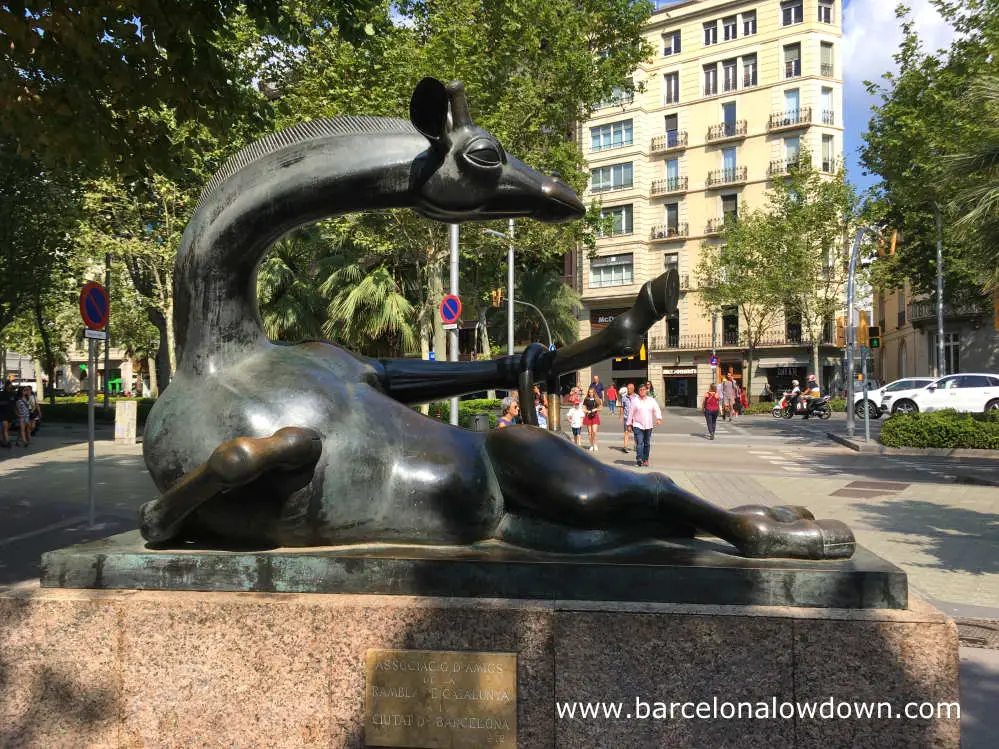 Location
Rambla de Catalunya
How to get there
The statues are located at either end of Rambla de Catalunya which runs parallel to Passeig de Gràcia. The Thinking Bull is a short walk from Plaça de Catalunya, The flirty Giraffe is near La Pedrera.
The nearest metro stations are Passeig de Gràcia and Diagonal.
Other attractions nearby:
La Pedrera
Casa Batlló
The Egyptian Museum of Barcelona
Museum of Catalan Modernism
Plaça de Catalunya
Map