Located on Avinguda Diagonal, this four and a half metre concrete and bronze monument to inventor and political activist Narcís Monturiol i Estarriol was inaugurated in 1963.
Created by Josep Maria Subirachs, the monument includes a replica of Monturiol's most famous invention, the steam-powered submarine Ictíneo II, first launched in the Port of Barcelona in 1864.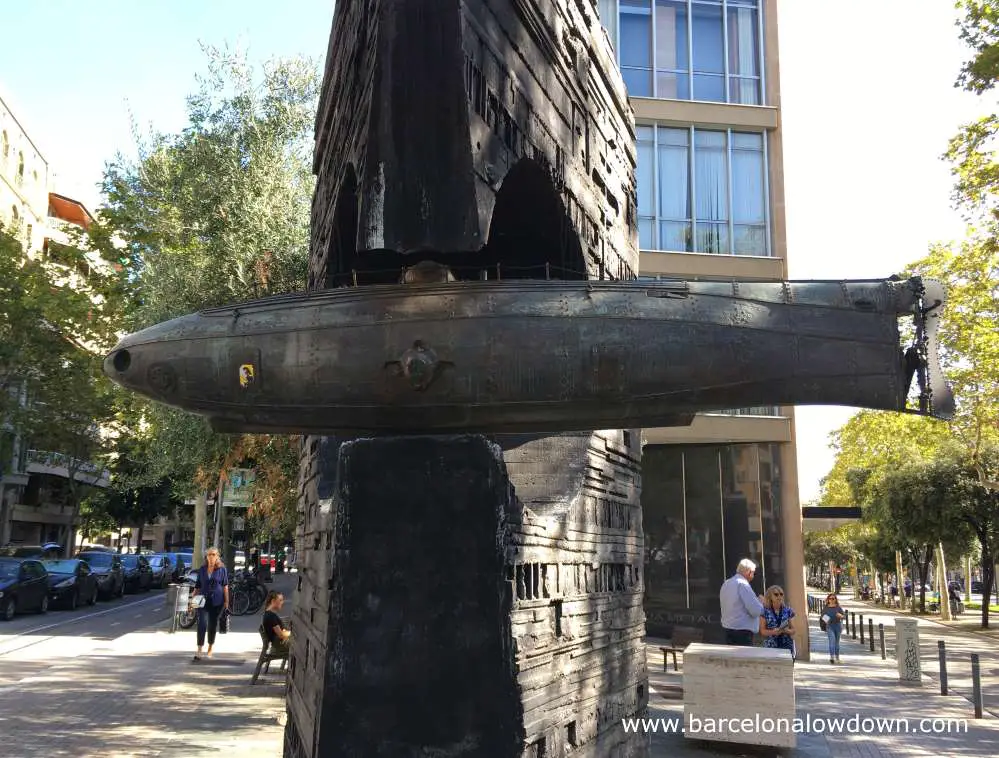 Narcís Monturiol i Estarriol and the Ictíneo Submarines
Narcís Monturiol i Estarriol was born in Figueres in 1819. Son of a barrel maker, he studied law at the University of Barcelona. Upon graduation he became a political activist, publishing several socialist and republican newsletters.
After the Revolutions of 1848, Monturiol's publications were banned and he was briefly forced into exile in Rousillon, France.
He returned to Spain in 1849, moving to Cadaques where he worked as a painter. It was here that Monturiol witnessed the dangerous conditions suffered by coral divers and set about developing a small submarine equipped with tools for harvesting coral.
Monturiol's fish-like submarine, called Ictíneo, was 7m long and made of wood using techniques that he'd learnt from his father.
The success if Ictíneo led to the construction of a larger submarine, Ictíneo II, propelled by a revolutionary steam engine powered by an anaerobic chemical reaction that generated both heat and oxygen.
Despite completing more than seventy trouble-free test voyages, Monturiol's submarines never received funding and were eventually sold for scrap. It wasn't until almost eighty years later that the German navy built two prototype submarines with engines like those developed for Ictíneo II.
There is a full-sized wooden replica of Ictíneo I on display outside the Barcelona Maritime Museum.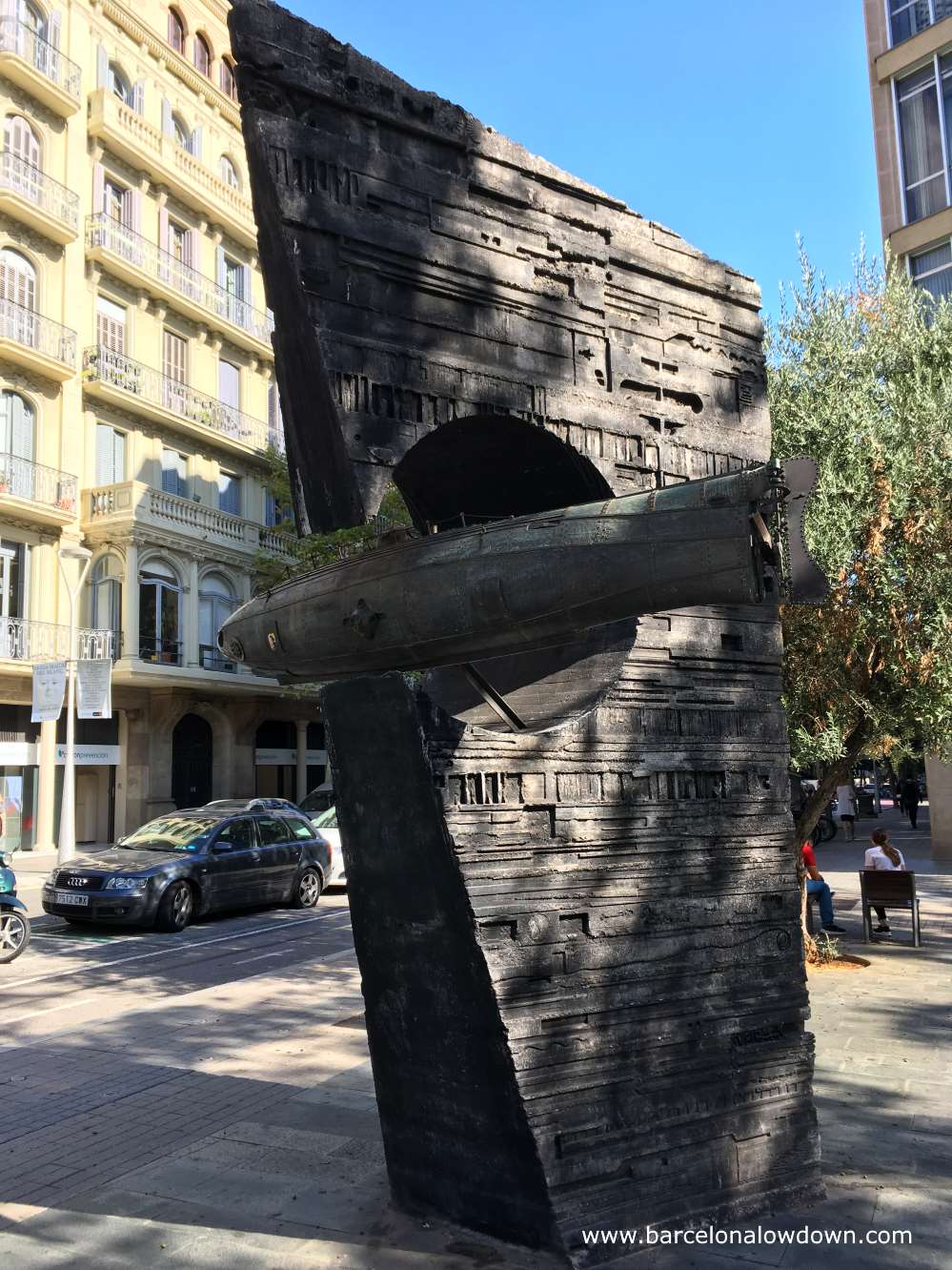 About the Artist
Josep Maria Subirachs i Sitjar was born in Barcelona in 1927. He was a multidisciplinary artist, painter, sculptor, illustrator and art critic whose best-known works include the Passion Façade of the Sagrada Familia Basilica, the Monument to Francesc Macià in Plaça de Catalunya and the Monument to Ramon Llull (AKA the Stairway to Heaven statue) in Montserrat.
Location
The statue is located in a small plaza at the intersection of Avinguda Diagonal and Carrer de Provença.
How to get there
The nearest metro station is Verdaguer on the L4 (yellow line) and L5 (blue line). Bus routes 6, 33 and 35 also stop near the monument.
Other attractions nearby
Casa de Les Puntxes
La Pedrera
Palau Macaya
La Sagrada Família
Barcelona Egyptian Museum
Map