Born in Tarrós in 1882, Lluis Companys was one of the founding members of the Catalan political party Esquerra Republicana de Catalunya and served as president of the Generalitat de Catalunya from 1934 until he was executed in 1940.
The first part of the twentieth century was a time of political unrest and upheaval in Spain, and Companys was imprisoned on three occasions. In 1935, he was arrested along with the entire Catalan government after they declared the independence of Catalonia.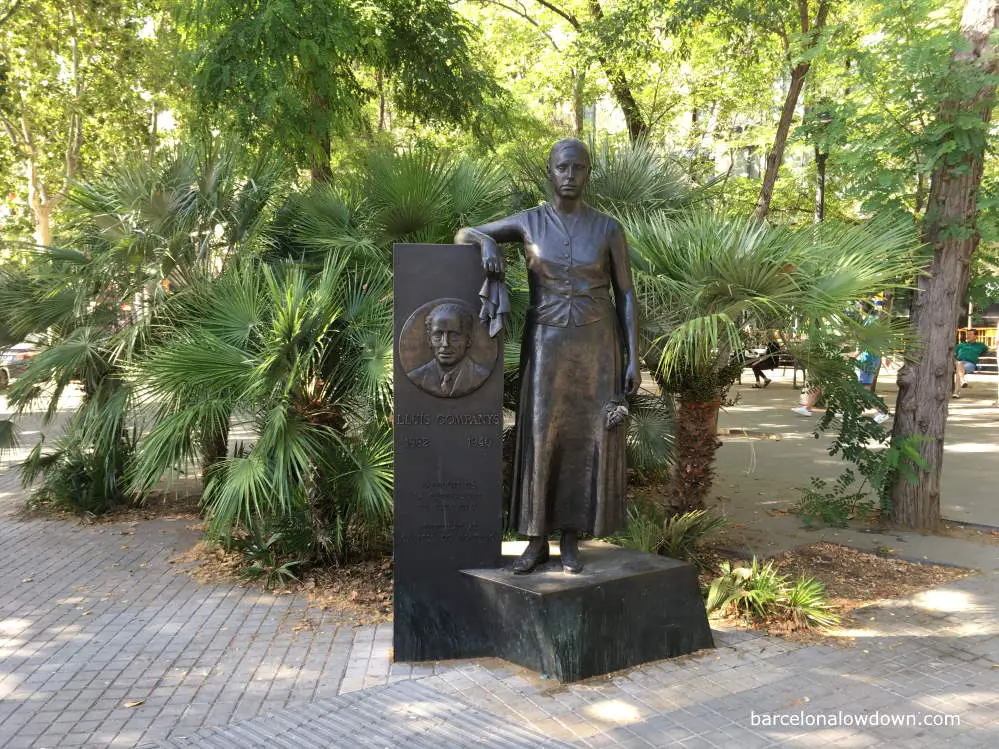 Companys was sentenced to thirty years in the Puerto de Santa María prison in Cadiz. While in prison, he received a handwritten poem from a young girl called Contxita Julià.
A year later, general elections took place, and the Frente Popular left-wing coalition was formed. The alliance, which included the ERC, declared an amnesty and released Companys from prison.
Shortly after his release, Companys was introduced to the young poet at a memorial ceremony for his predecessor Francesc Macià. As a sign of gratitude, the president gave the girl his trademark silk handkerchief, which he always wore in his jacket pocket.
After Franco's victory in the Spanish Civil War, Companys fled to France with the rest of the Catalan Government. He was later arrested by the Gestapo and returned to Spain. In 1940 he was imprisoned, tortured and finally executed in the Castle of Montjuïc.
The statue of a girl with a handkerchief
Created in 1998 by Spanish artist Francisco López Hernández, the monument consists of a simple bronze memorial with a portrait of the executed president and an inscription which reads:
LLUÍS COMPANYS

1882 – 1940

President of the Generalitat de Catalunya

Executed in Montjuïc Castle
Beside the memorial stands a young girl wearing a long dress, her right arm resting forlornly on the monument to the president. In her right hand, she holds a large handkerchief.
The monument cleverly combines the symbolism of the young girl, who represents the people of Catalunya mourning their president, with the true story of Contxita Julià.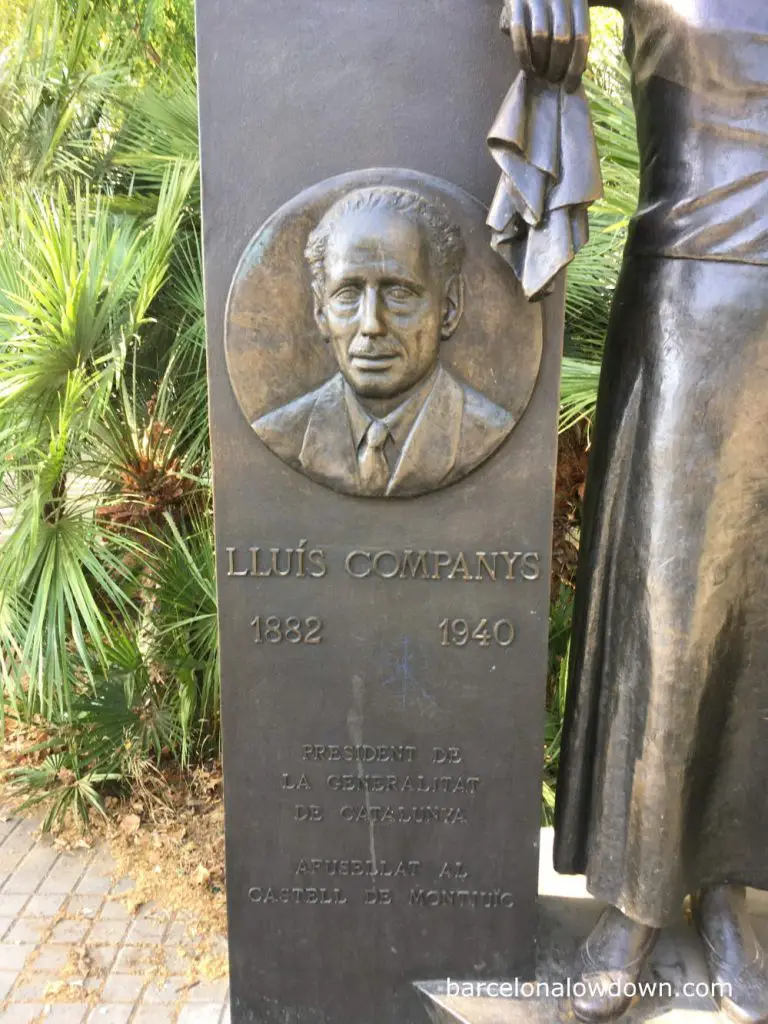 Location
The monument to Lluís Companys is located at the intersection of Ronda de Sant Pere and Passeig de Sant Joan in Barcelona's Eixample district.
How to get there
The nearest metro station is Arc de Triomf on the red line (L1).
Other attractions nearby
Ciutadella Park
Map