Who isn't familiar with the story of Little Red Riding Hood? The tale of a young girl and her grandmother who are saved from a fierce wolf by a burly woodcutter.
The Little Red Riding Hood fountain in Barcelona portrays a smiling Red Riding Hood casually stroking a friendly-looking wolf. Presumably, inspired in the girl's first encounter with the wolf in the forest, before it hurried off to eat her grandmother.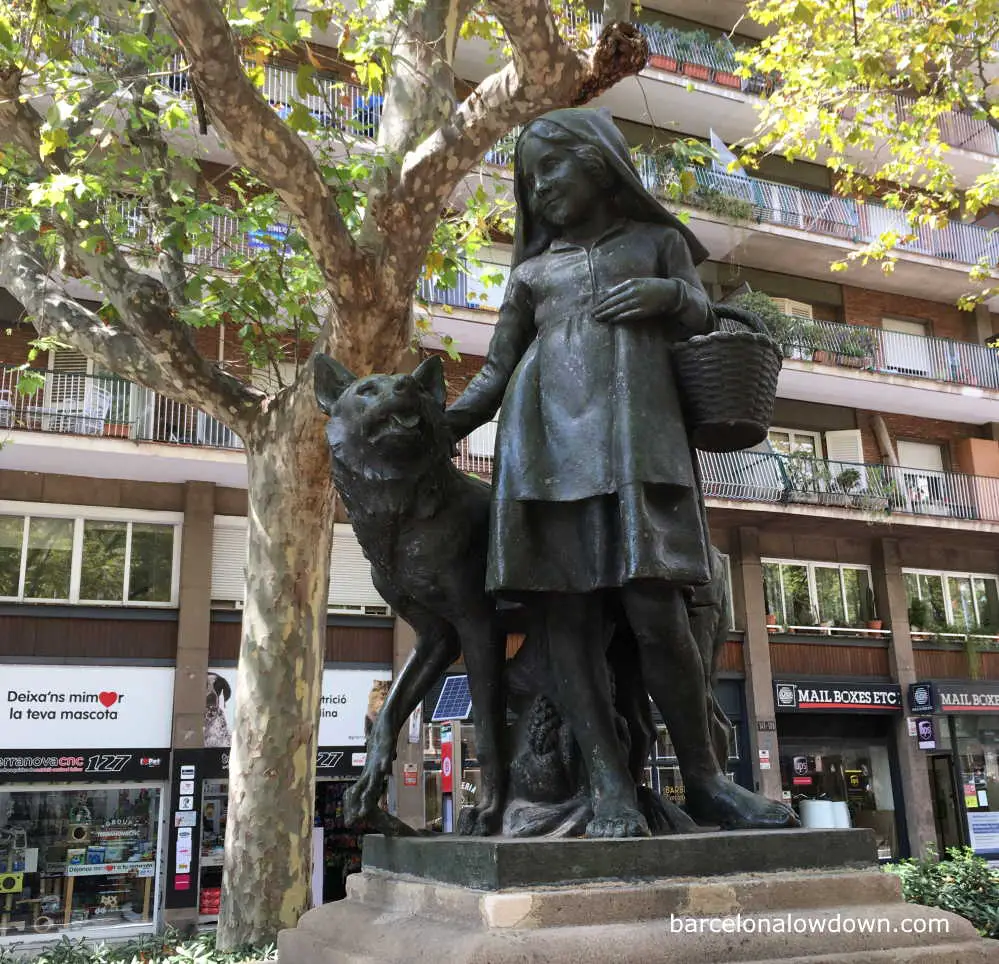 The of story of Little Red Riding Hood
Little Red Riding Hood is a popular fairy tale which is believed to have its origins in medieval European folk tales. There are several versions of the story, each with its own twist on a common tale designed to teach children to obey their parents and not to trust strangers.
The story was first published during the seventeenth century by French author Charles Perrault. The version that most people are familiar with was published almost two centuries later by the Brothers Grimm.
The tale of Little Red Riding Hood recounts the story of a young girl who takes a basket of food to her sick grandmother who lives in a small cottage in the forest. Before Red Riding Hood sets off, her mother warns her not to dally in the forest or stray from the path.
Unfortunately, the young girl doesn't follow her mother's advice and pauses in the woods where she tells a passing wolf of her plans. The wolf rushes ahead and eats Red Riding Hood's grandmother before getting into her bed, disguised in one of her nighties.
When Little Red Riding Hood arrives at her grandmother's house the wolf tries to convince her that it is her grandmother. When Red Riding Hood realises that she has been tricked, she lets out a scream which is heard by a passing woodcutter who swiftly kills the wolf, cutting open its stomach and freeing the grandmother.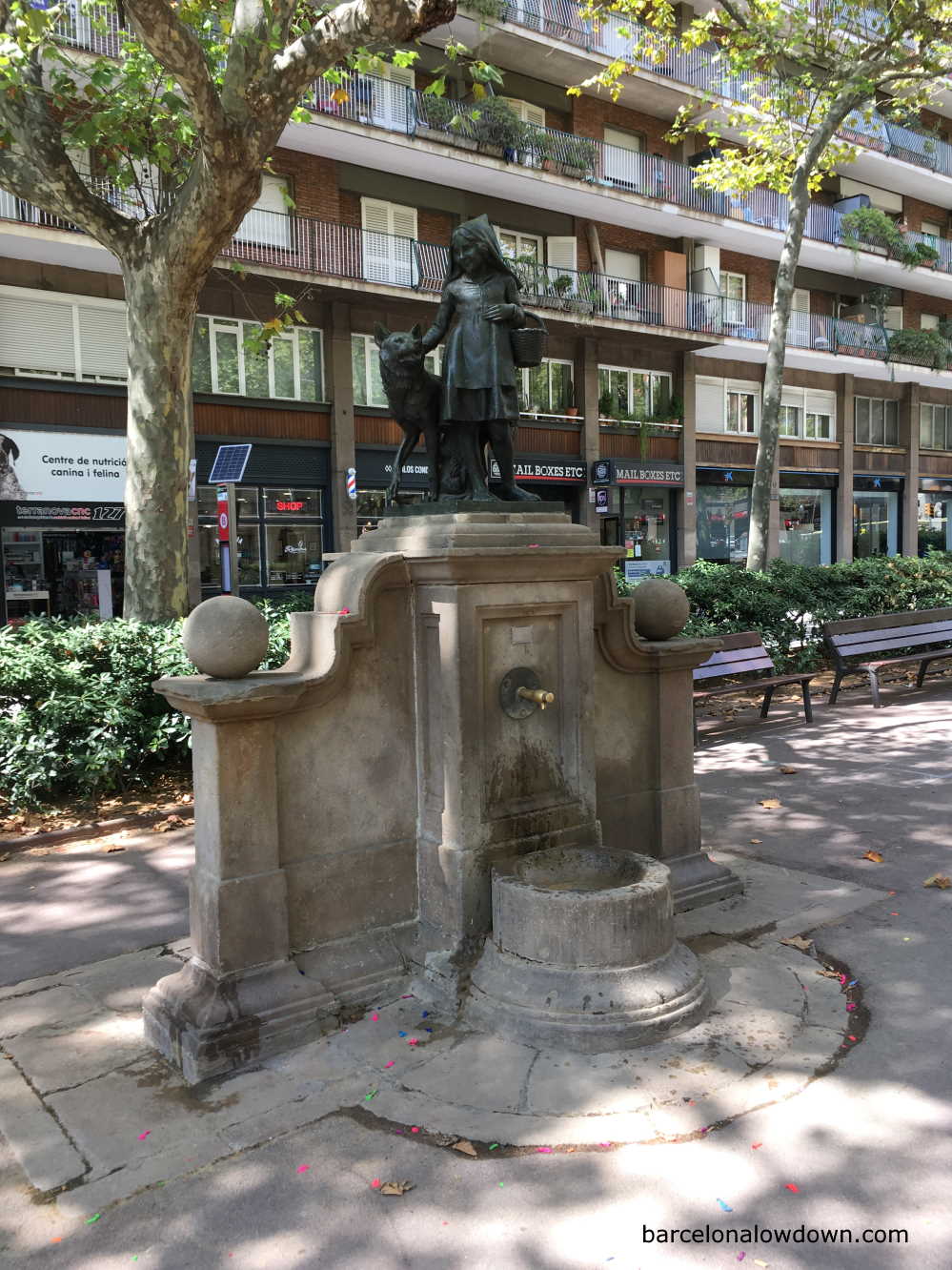 Little Red Riding Hood Fountain Barcelona
The Little Red Riding Hood Fountain (Catalan: Font De La Caputxeta Vermella) was created by Josep Tenas and inaugurated in 1921.
In 2019, a Barcelona primary school made the headlines when it removed the fairy tale, and a selection of other books from its library affirming that the stories are sexist and reinforce negative stereotypes. The
Spanish press
reported that the school got rid of a total of 200 books, approximately 30% of the library's collection.
Location
Passeig de Sant Joan, 147
How to get there
The Little Red Riding Hood Fountain is located in the pedestrianised central section of Passeig de Sant Joan, near to a children's playground.
The nearest metro stop is Verdaguer on the L4 and L5 metro lines (yellow and blue lines).
Other attractions nearby
Palau Macaya
La Sagrada Familia
Plaça de Tetuan
Sant Pau Art Nouveau Site
Arc de Triomf
Map