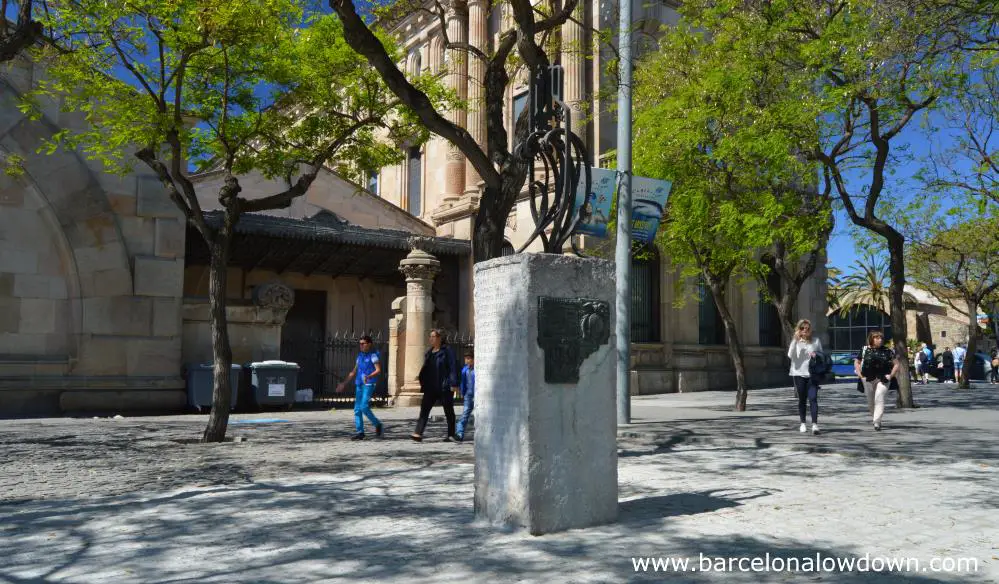 On the night of January 17th 1977, 49 American servicemen lost their lives in a tragic accident in Barcelona harbour.
The men, who were serving aboard the USS Guam and USS Trenton, had been enjoying a few hours of shore leave in Barcelona and were returning to their ships when the small boat they were travelling in collided with a Spanish cargo vessel.
The LCM-6 class liberty boat quickly turned over, tipping the 124 men aboard into the cold dark waters of Barcelona harbour. Despite the rapid response of harbour workers and other crewmembers, 49 men lost their lives.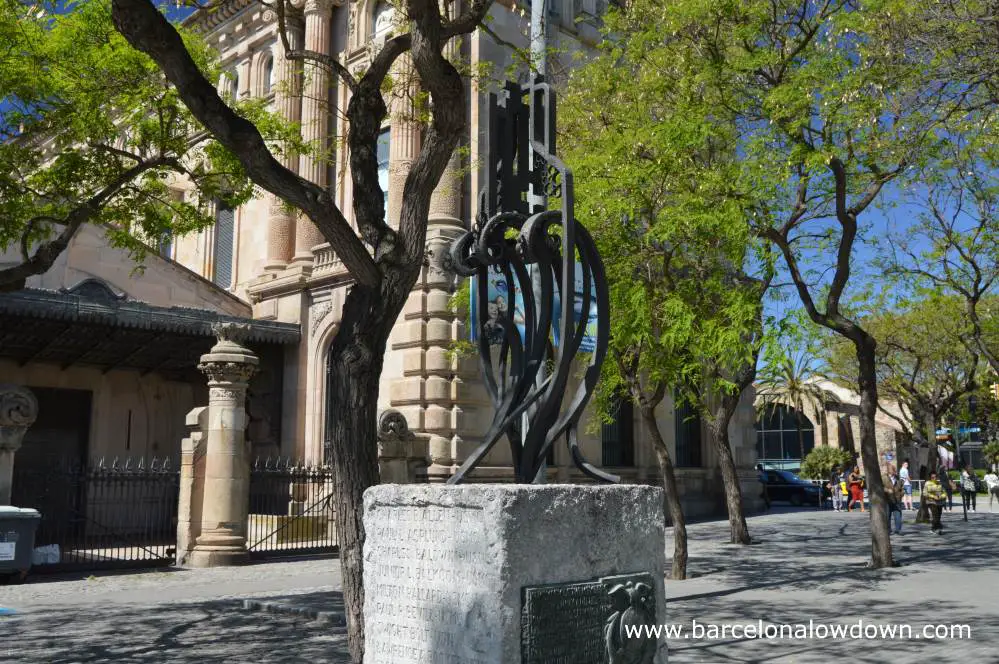 One year later, a 3.5m iron and stone monument was erected on the Barcelona wharf a few metres from where the accident happened. In 1997 the monument was moved to its current location next to the old customs building and the Christopher Columbus monument.
The stone base of the monument bears the names of the sailors and marines who lost their lives and a metal plaque with an inscription which reads:
In memory of the members of the US Navy and the US Marine corps serving in the USS Guam and USS Trenton who perished in this port on 17 January 1977 and in gratitude to the citizens, officials and rescue teams of Barcelona for their cooperation with the US forces.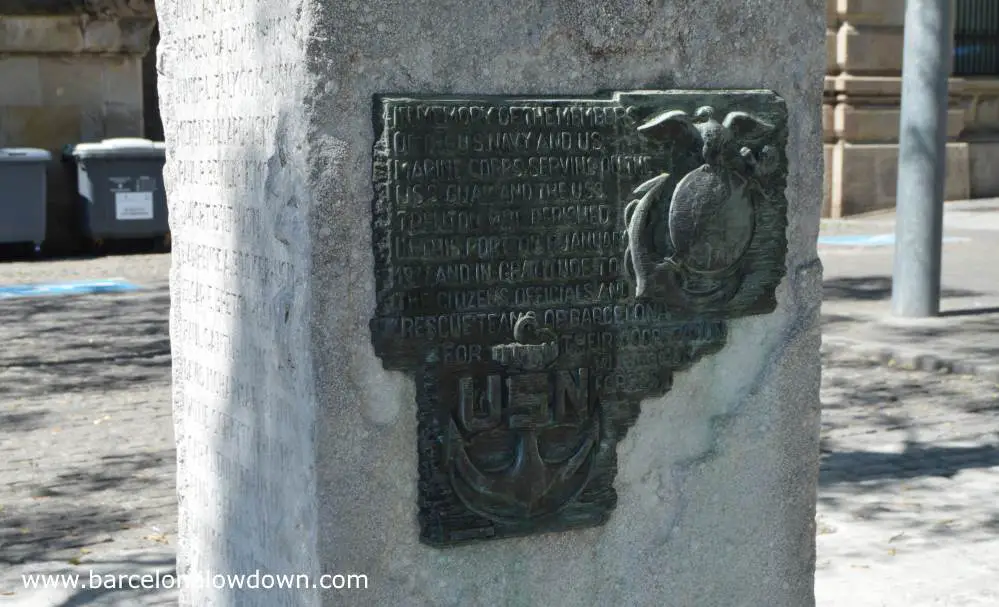 Location
Plaça del Portal de la Pau, Barcelona
How to get there
The nearest metro stop is Drassanes on the L3 green line.
Several bus routes stop nearby, including the open top city tour buses and the T3 shuttle bus to the cruise ships.
Other attractions nearby
La Rambla
Barcelona Maritime Museum
Barcelona Wax Museum
Map