Commonly referred to as the Monument to the Martyrs of Independence, The Monument to the Heroes of 1809 is dedicated to eight people who were executed after a failed attempt to drive occupying French troops out of Barcelona.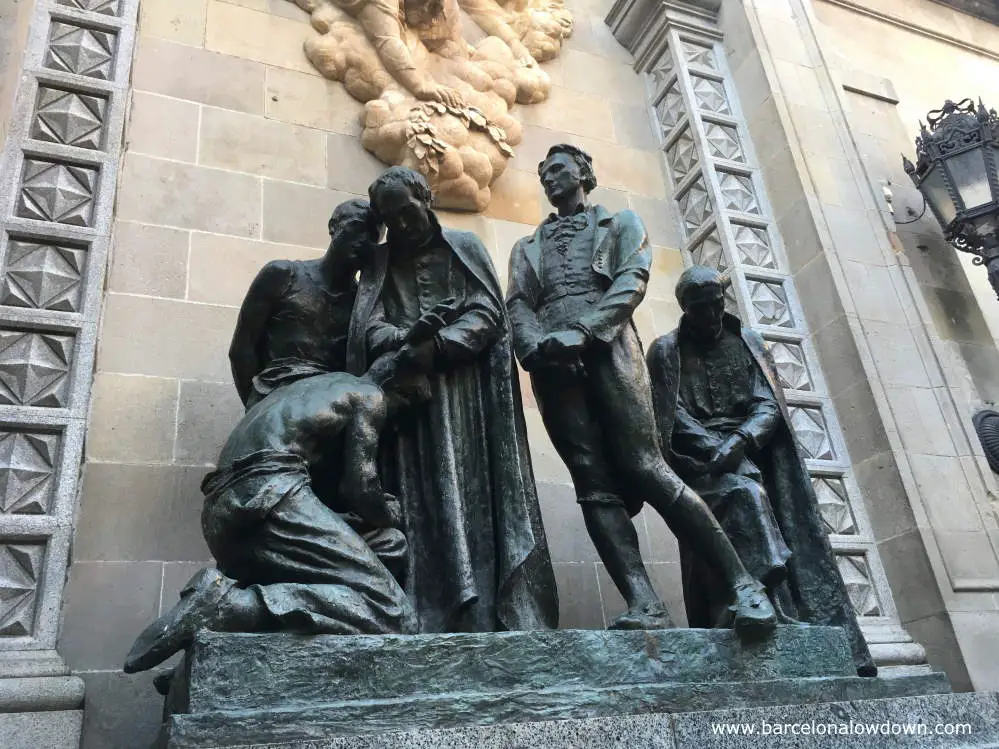 The Martyrs of Independence
During the Peninsula War (1807 – 1814) Barcelona was occupied by Napoleon's army and converted into a military stronghold.
On the 12th of May 1809, an estimated 8,000 citizens attempted to overthrow the French troops. The uprising was quickly quashed and the organizers were rounded up and captured.
On June 2nd, eighteen conspirators were tried by a military court. Five of the accused were found guilty and executed in front of Barcelona's Citadel.
As the executions took place, three men rang the bells of Barcelona Cathedral hoping to provoke a second revolt. French soldiers blockaded the cathedral where the rebels held out for three days before being taken prisoner and finally executed. [source]
A plaque on the base of the monument is engraved with the names of the eight martyrs.
Father Juan Gallifa, Dr. Joaquim Pou,
Juan Massana, Salvador Aulet,
Jose Navarro, Pedro Lastortras,
Julian Portet and Ramon Mas.
Sacrificed their lives
For God, homeland and the King
The grateful city
In perpetual memory
MCMXXIX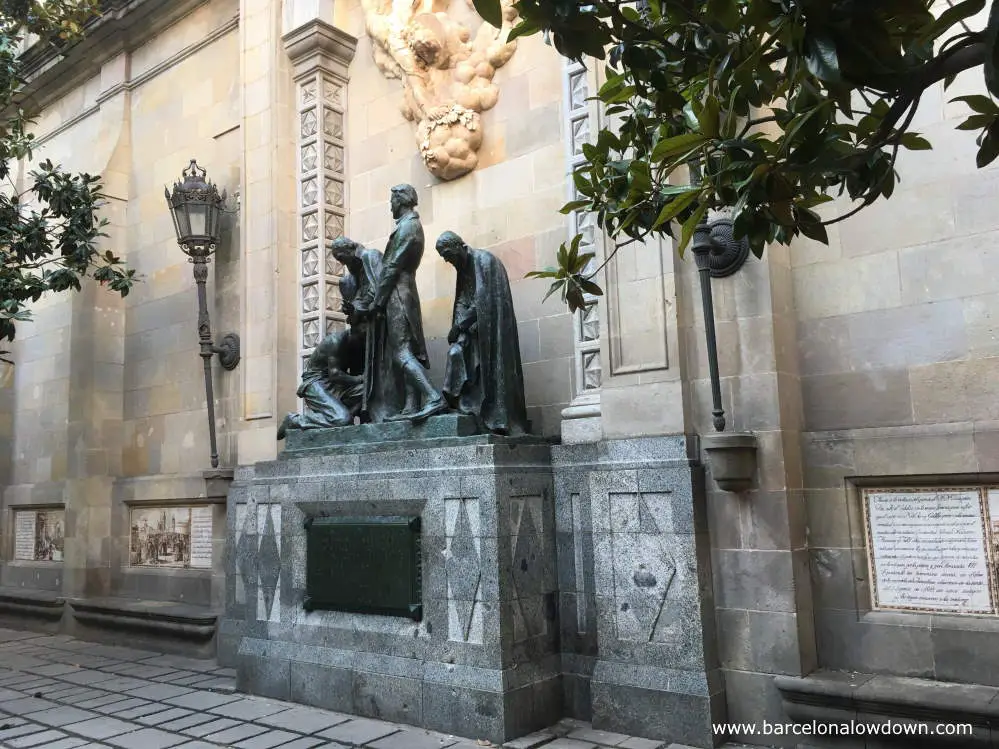 Monument to the Heroes of 1809
In 1909 the martyrs' remains were transferred to Barcelona Cathedral where they were buried in a pantheon designed by Agosto Font.
Twenty years later the Monument to the Heroes of 1809 was inaugurated in Plaça Garriga i Bachs, opposite the entrance to the cathedral's cloisters.
The monument consists of a bronze statue of the five martyrs on a stone plinth flanked by tiled panels with illustrations of the occupation of Barcelona.
The statue was created by Josep Llimona but wasn't finished on time so the monument was inaugurated without it. Apparently, the organization that commissioned the monument decided to go ahead and unveil it as planned and then add the statue at a later date.
Completion was delayed by the Spanish Civil War and Llimona's statue was finally installed in 1941 along with two alabaster angels by Vicenç Navarro.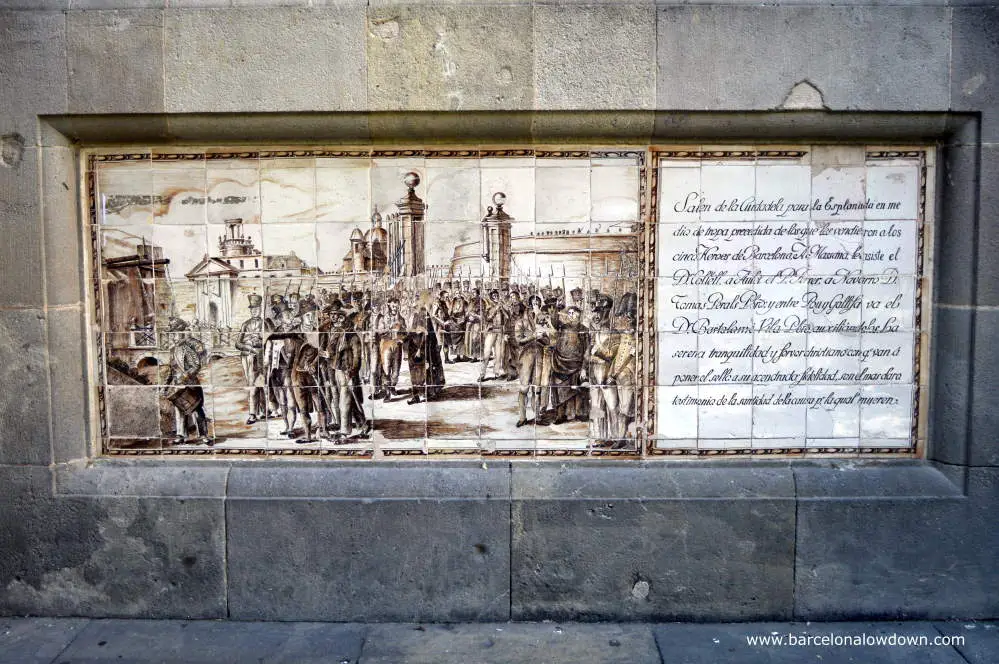 Location
The monument is set into the façade of the Church of Sant Severo in Plaça Garriga i Bachs, opposite the side entrance to Barcelona Cathedral.
How to get there
The nearest metro stop is Jaume I on the L4 (yellow line).
Other attractions nearby
Barcelona Cathedral
Bishop's Bridge (El Pont del Bisbe)
The Kiss Mural (The World Begins in Every Kiss)
Plaça de Sant Felip Neri
El Call (Jewish Quarter)
Map