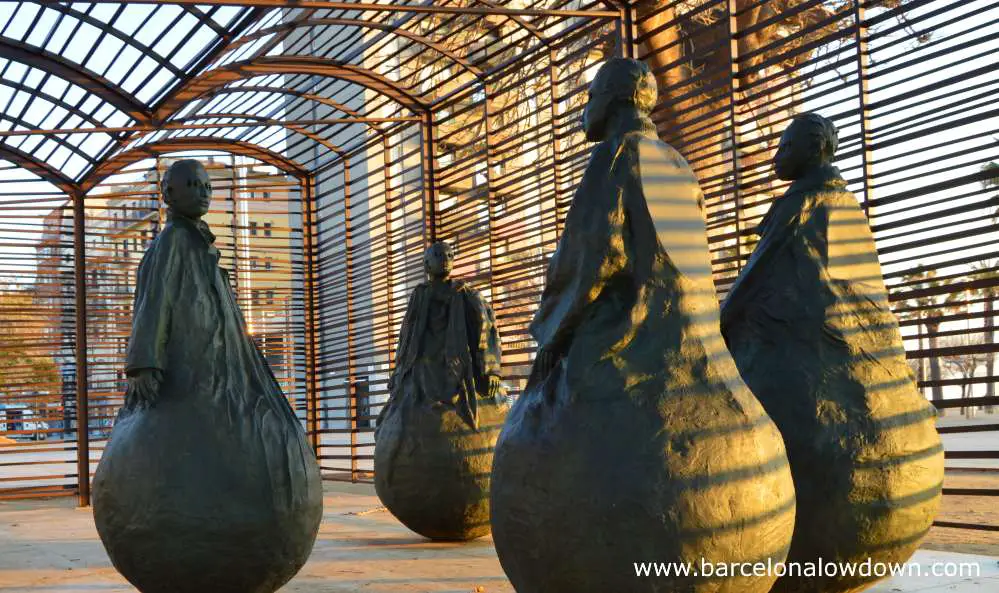 In preparation for the Olympic Games of 1992, Barcelona's seafront and port were transformed from a neglected industrial area into one of the most attractive waterfronts in Europe.
The whole area was given a facelift and a new marina was built, as well as apartment buildings to house the athletes. The old railway tracks that ran along the coast were torn up and replaced by parks and a promenade. Finally, hundreds of tons of sand were shipped in from Egypt to create four kilometres of sandy beaches.
The new promenade was decorated with a collection of sculptures by notable international artists, including Frank Gehry, Roy Lichtenstein and Javier Mariscal. Perhaps the most enigmatic of them is A Room Where it Always Rains (Catalan: Una habitació on sempre plou) by Spanish artist Juan Muñoz.
Approaching from Passeig de Juan d Borbò, the sculpture looks like a long-abandoned aviary tucked away amidst a group of four large trees. As you get closer, you realise that the rusty cage contains five bronze figures wearing long raincoats.
Finally, as you peer through the bars of the cage, you see the figures' expressionless faces. Their empty eye sockets staring blankly past each other. A reflection, perhaps, of the isolation of the individual from those around them and a metaphor for modern-day society?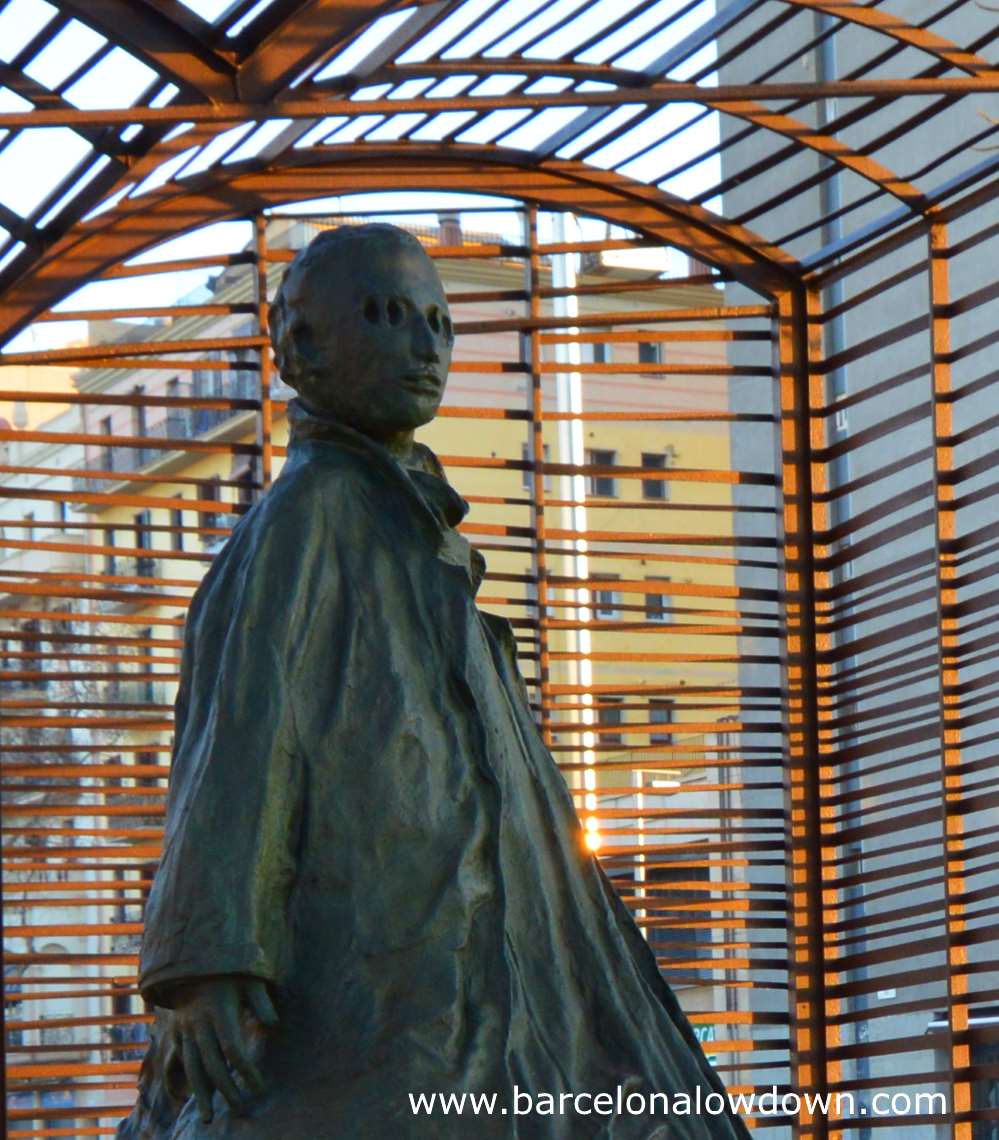 About the artist
Spanish artist Juan Muñoz was born in Madrid in 1953. At the age of 17, he moved to London, where he studied art at the Central College of Art and Design and the Croydon College of Art. In 1982, he went to New York on a Fulbright scholarship before returning to Spain, where he opened his own studio.
Muñoz is best known for his mysterious groups of humanoid sculptures, which have been described by critics as being post-narrative in style. He described himself as a storyteller and, in addition to paintings and sculptures, created pieces of audio, including A Man in a Room Gambling, as well as experimenting with animatronics.
In 2001, Muñoz died suddenly of a heart attack; he was just 48 years old. An obituary in the Guardian newspaper described him as "the most significant of the first generation of artists to reach maturity in post-Franco Spain". His best-known works include The Wasteland, Double Blind and A Room Where It Always Rains.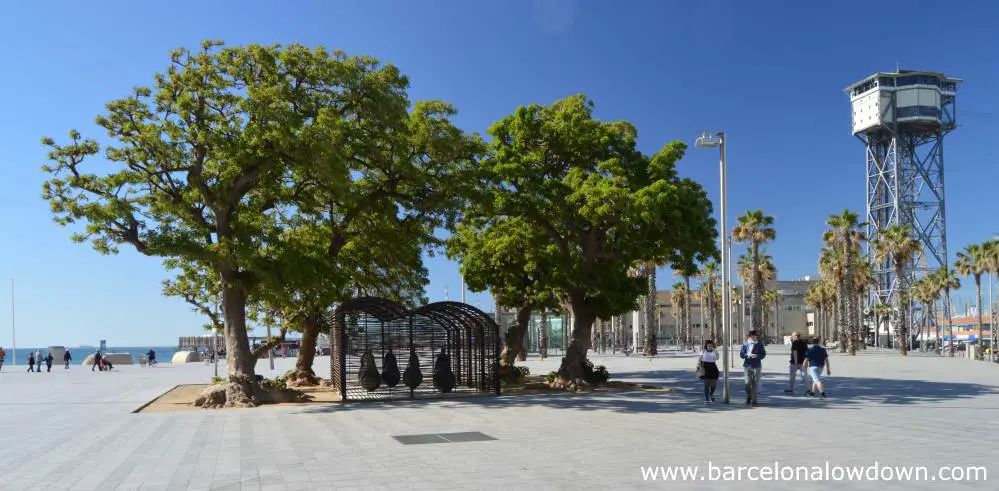 Location
Plaça del Mar s/n, Barcelona
How to get there
A Room Where it Never Rains is located in Plaça del Mar in front of La Barceloneta and Sant Sebastià beaches.
The nearest metro stop is Barceloneta on the yellow line L4.
Other attractions nearby
Map