In the heart of the Ribera district, the Fossar de Les Moreres is a sombre reminder of Barcelona's turbulent history.
The site has been a burial ground since medieval times and in 1714 citizens who died defending the city during the siege of Barcelona were buried here in a mass grave.
Because of this the plaza has become an important symbol of Catalan nationalism.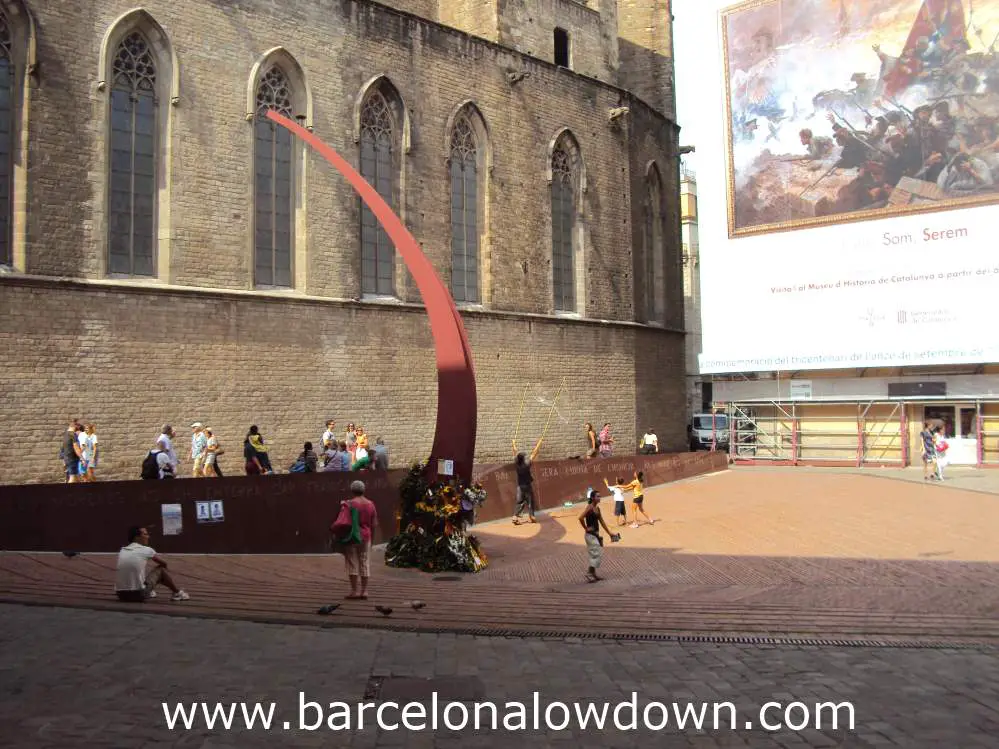 The graveyard continued to be used until the start of the 19th Century when Poblenou cemetery was built.
Later houses were built on the site which were torn down in 1989 and replaced by a plaza paved with red bricks representing the blood that was shed during the year long siege.
In 2001 a simple red oxide coloured steel memorial was installed, topped by a torch which burns night and day in homage to the dead.
There is also a large marble plaque with an inscription (part of a text by Frederic Soler) which reads:
Not one traitor is buried in the Fossar de les Moreras, even when our flags are lost it will be an urn of honour.
Location
El Fossar de les Moreres is located next to the Santa Maria del Mar Basilica (aka the Cathedral of the Sea) at one end of the Passeig del Born.
How to get there
The nearest metro stations are Barceloneta and Jaume I on the yellow line (L4)
Other attractions nearby
The Santa Maria del Mar Basilica
The Born Cultural Centre
The Picasso Museum
Passeig del Born
The Barcelona Mammoth Museum
Map