What better way to cool off when it's hot and sunny than a delicious home made ice cream? The best ice creams that I've found so far in Barcelona are served at "La Campana" on "Carrer de la Princesa".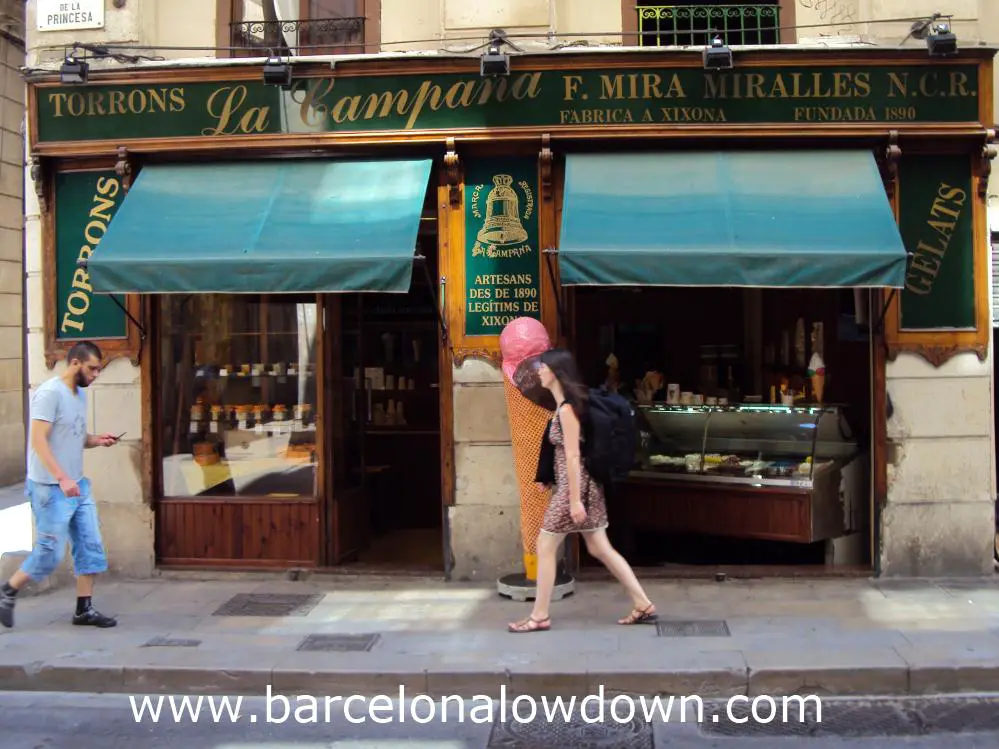 "La Campana" is a small shop with over a century of history ! When it's not the ice cream season they sell "Torrons" which are typical Spanish sweets.
Their ice creams are made from natural ingredients and are simply delicious. There are approximately 40 flavours to choose from including; Mango, Rum and Raisin, After Eight, Coffee, Pistachio and "Dulce de Leche" ….
Prices start at €2.30 for a one scoop cone.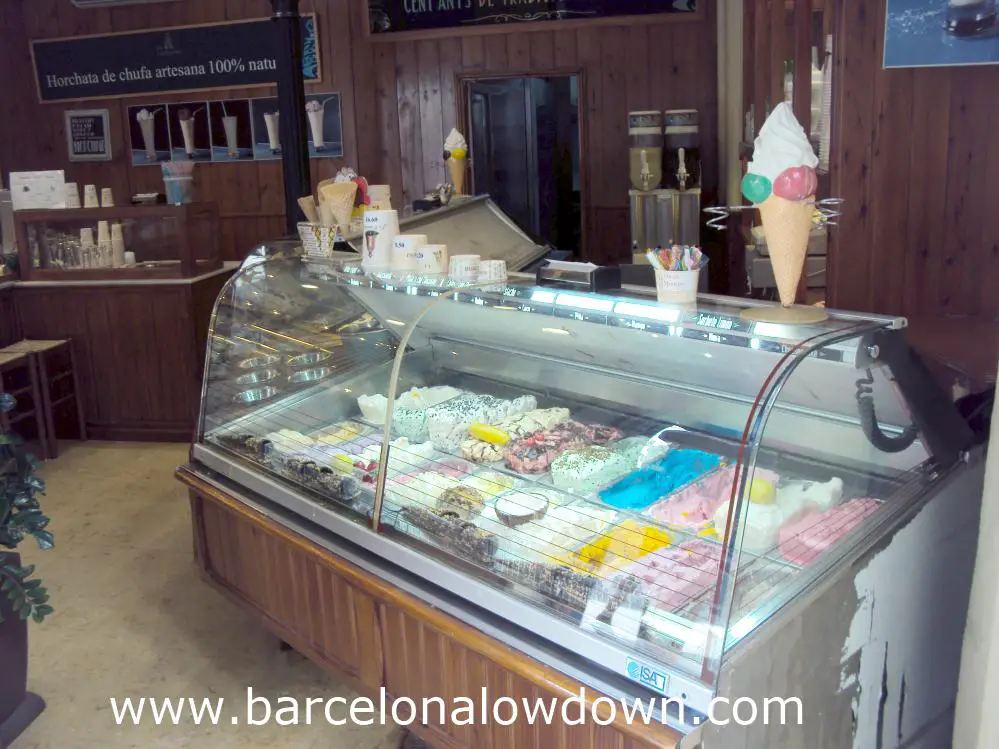 Location:
Carrer de la Princesa 36, Barcelona
How to get there
"La Campana" is about two thirds of the way along "Carrer de la Princesa", on the right hand side as you walk from the Jaume 1 metro station towards the Arc de Triomf.
Attractions Nearby:
The Picasso Museum
The Barcelona Mammoth Museum
La Casa dels Entremesos
The Arc de Triomf
MUHBA Plaça del Rei
Map