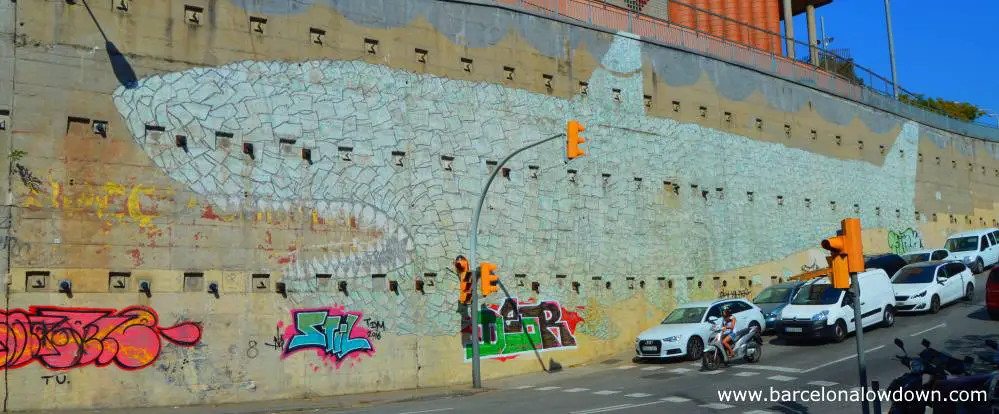 The El Tauró del Carmel shark mural was painted in 2009 by Italian artist Blu as part of the Influencers street art festival.
The 25m long green shark is made up of 100€ notes and represents the insatiable appetite of capitalism which is set to consume us all (Spain's financial crisis started in 2008).
Although now rather faded, the mural is one or Barcelona's best known pieces of street art and has been featured in films and on TV.
Check out this short documentary video about the painting of the mural (English subtitles).
About the artist
Blu is the pseudonym of an anonymous Italian street artist, sometimes refered to as the Italian Banksy.
Famous for large scale murals with political messages, last year Blu made the headlines when he/she and a group of activists painted over (or scraped off) all of his/her murals in his/her home town of Bologna (Italy).
This drastic action which destroyed 20 years worth of Blu's work, was a protest against the Street art: Banksy and Co. exhibition which included 250 pieces of street art that had been removed from public places, mainly without the artists' permission.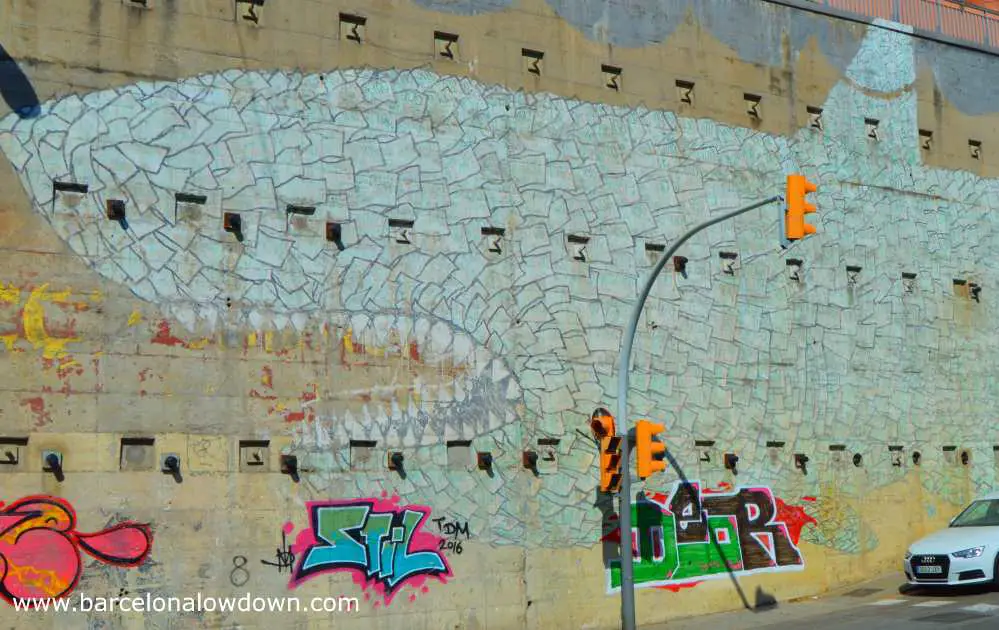 Location
The Carmel shark is located at the intersection between Carrer del Santuari and Carrer de la Gran Vista in the Carmel neighbourhood near to Park Güell.
How to get there
Buses number 22 and 24 run from Plaça de Catalunya and stops at Ctra. Carmel Mühlberg (stop number 1448) which is a few metres from the mural. Bus number 24 also stops near to the entrance to park Güell.
Other attractions nearby
Park Güell
Gaudi Experiencia
El Turó de la Rovira
Homage to the International Brigades
Gràcia
Map