The Tauró del Carmel is a large mural depicting a giant shark made out of hundred dollar bills that was painted in 2009 by Italian street artist Blu as part of the Influencers street art festival.
The original shark mural, which was twenty-five metres long, was meant to represent the insatiable appetite of capitalism which was about to consume us all (Spain's financial crisis started in 2008).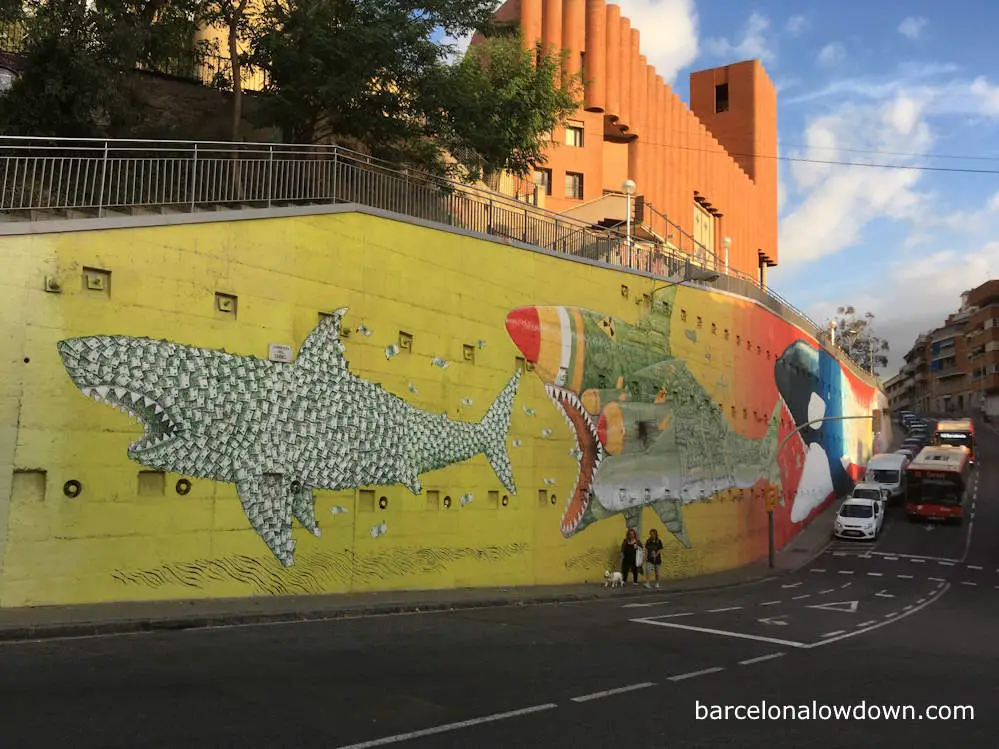 When I originally wrote this post, back in twenty seventeen, the mural, by then one of the best-known pieces of street art in Barcelona, was already quite faded.
Then in twenty twenty-one, operatives working for the city council painted over the mural, supposedly by accident. The action produced a widespread outcry from local resident groups, and in 2023 Blu returned to Barcelona to recreate the mural.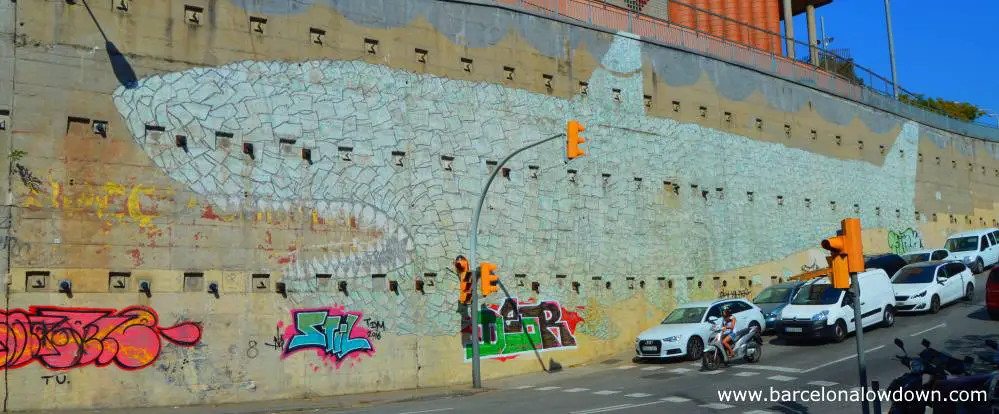 The new mural was painted in collaboration with residents from the surrounding neighbourhood, who were encouraged to submit ideas.
The end result is an even larger and more striking painting in which the original capitalist shark is at the point of being consumed by a larger, war-mongering shark which in turn is about to be eaten by a Killer Whale representing climate change.
About the artist
Blu is the pseudonym of an anonymous Italian street artist, sometimes referred to as the Italian Banksy.
Famous for large-scale murals with political messages, Blu made the headlines in 2016 when he/she and a group of activists painted over (or scraped off) all of his/her murals in his/her home town of Bologna (Italy).
This drastic action which destroyed 20 years' worth of Blu's work, was a protest against the Street Art: Banksy and Co. exhibition, which included 250 pieces of street art that had been removed from public places, mainly without the artists' permission.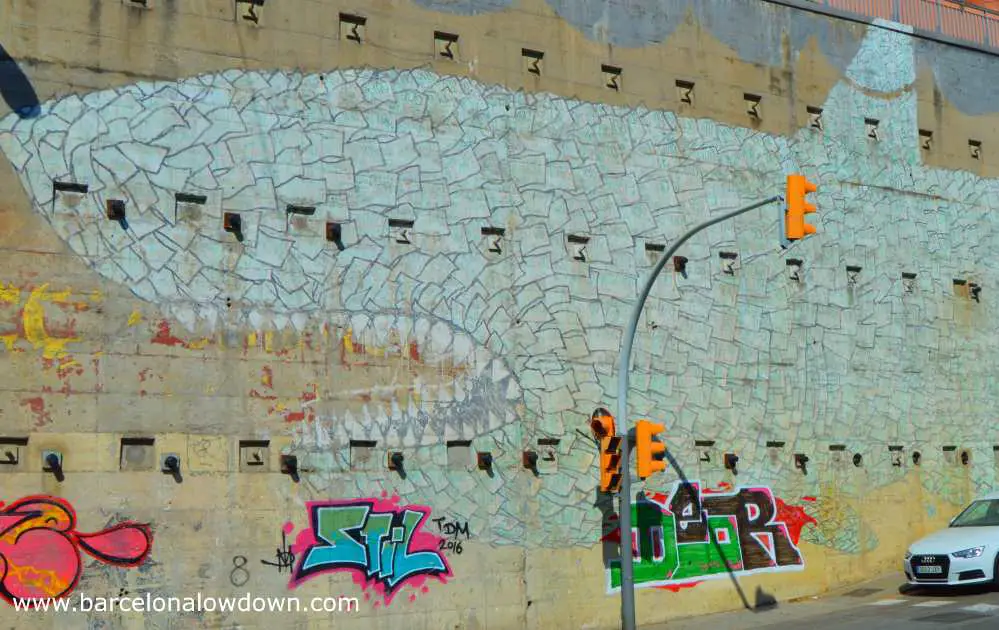 Location
The Carmel shark is located at the intersection between Carrer del Santuari and Carrer de la Gran Vista in the Carmel neighbourhood near Park Güell.
How to get there
Buses 22 and 24 run from Plaça de Catalunya and stop at Ctra. Carmel Mühlberg (stop number 1448) which is a few metres from the mural. Bus number 24 also stops near the entrance to park Güell.
Other attractions nearby
Park Güell
Gaudi Experiencia
Gràcia
Map