At an altitude of 257 metres in the Horta-Guinardó district, the Turó de la Rovira (aka Bunkers del Carmel) offers spectacular bird's eye views of Barcelona. Unlike many of the city´s other viewpoints, from here, you get a full 360º panoramic view. You can also see along the coast as far as Mataró to the north and Castelldefels to the south.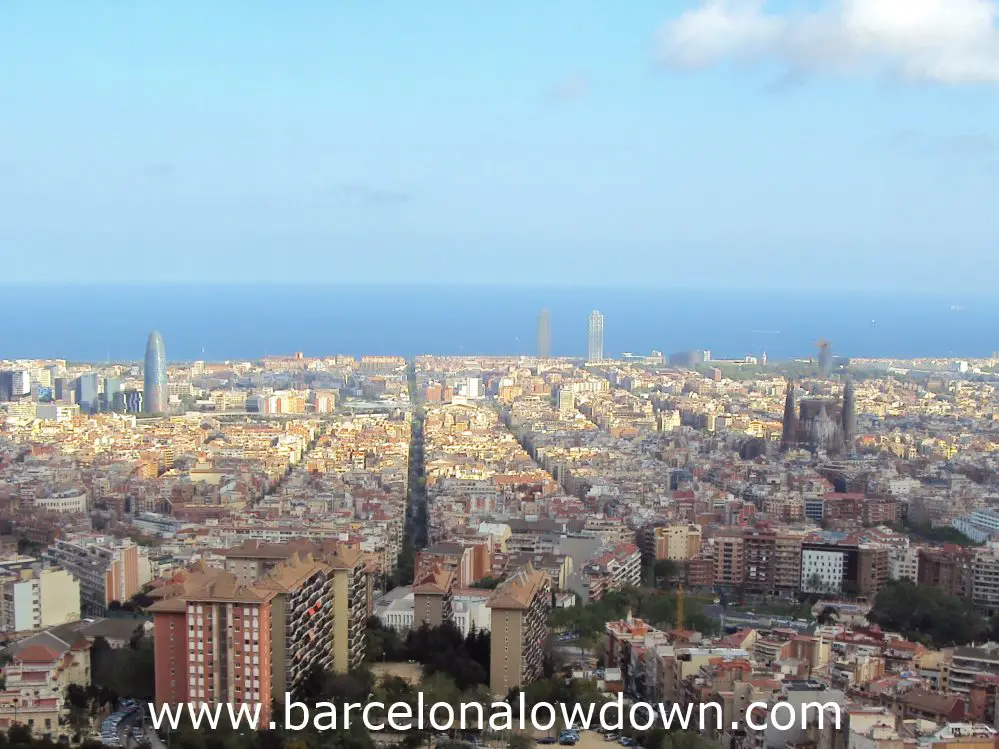 During the Spanish Civil War, anti-aircraft guns were installed here to defend Barcelona from Franco's air force. After the war, a neighbourhood of improvised housing called the Barri dels Canons grew up around the disused gun emplacements. The neighbourhood was home to around 600 people, most of who had moved to Barcelona from other parts of Spain. The houses were demolished in the 1990s, but you can still see the remains of their tiled floors.
You won't see many tourists up here, but at the weekends, the Turó de la Rovira is popular with the locals. It was recently featured in the Spanish film Tengo Ganas de Tí. If you're visiting in the summer, make sure you wear sunscreen and bring water with you. Unlike Montjuic, Parc Güell and Tibidabo, there are no kiosks selling refreshments up here.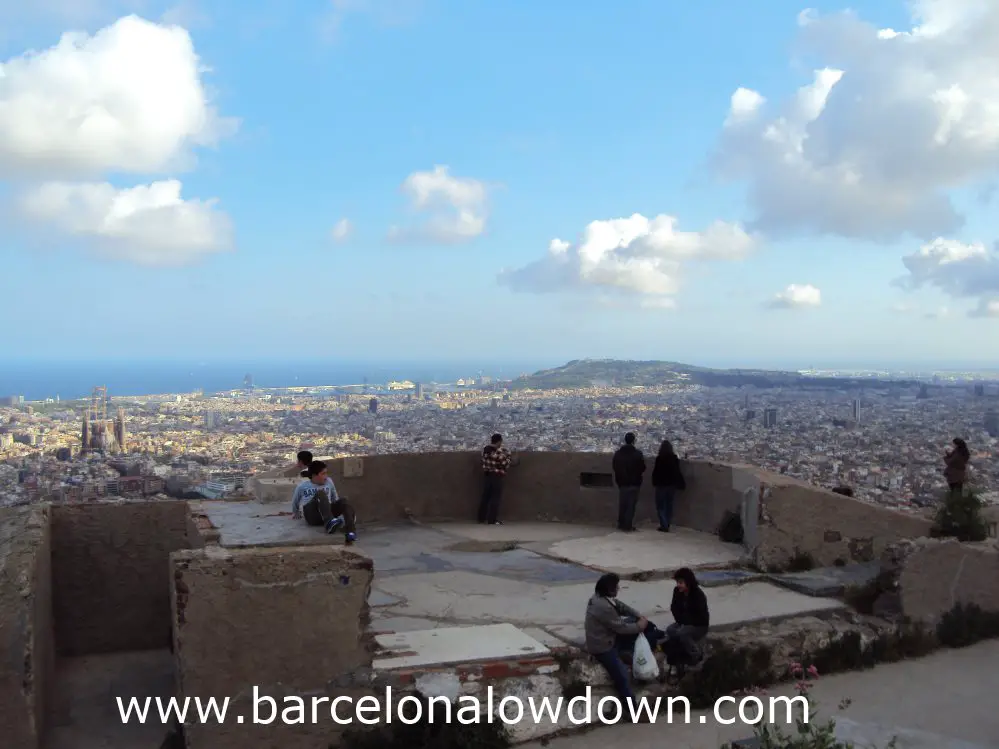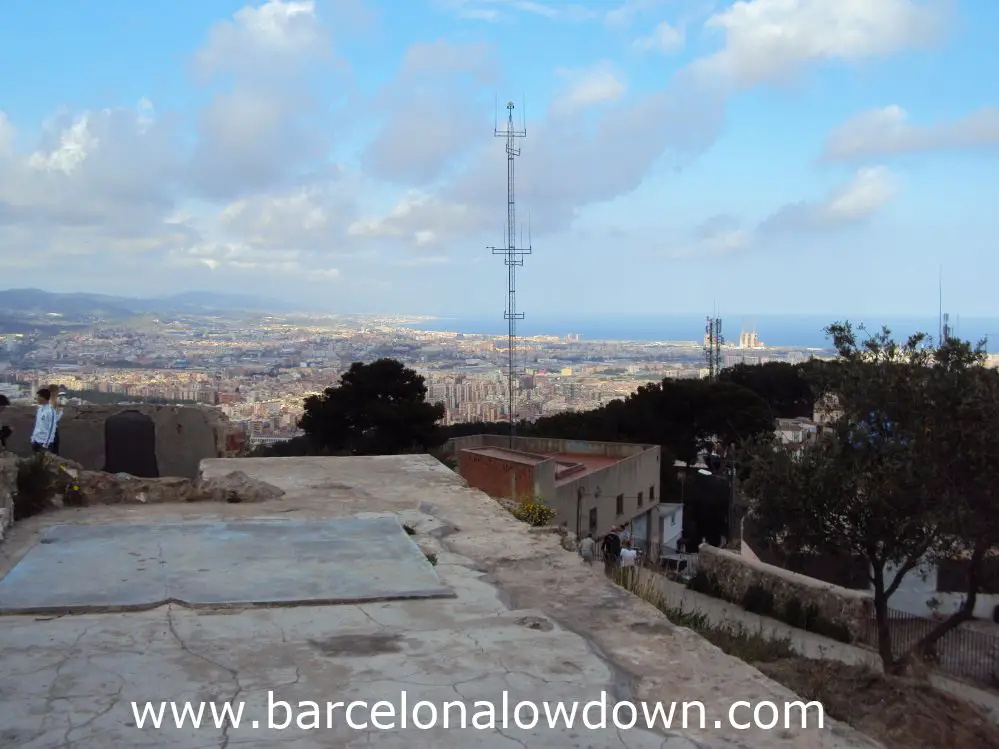 Location
The Turó de La Rovira is located in the Parc del Guinardó on C/ Marià Labèrnia
How to get there:
By bus
The best way to get to the Turó de la Rovira by public transport is to catch a bus. There are four routes which drop you near the park: The V17, which runs from the Port Vell; the number 22 and 24 from Plaça de Catalunya and the number 92 from near the Torre Agbar. From the bus stops, it takes between 5 and 10 minutes to walk to the viewpoint.
By metro
If you prefer to take the metro, the "nearest" metro stop is Alfons X. From here; it's about a twenty-five-minute walk up a fairly steep hill. Fortunately, it's easy to find since you just follow Carrer dels Castillejos until you get to the park and then follow one of the paths up to the gun emplacements.
By Taxi
If you don't like walking, it will take about 15 minutes by taxi from the centre of Barcelona.
Whichever method you use to get there, I suggest you make sure you have cached the Google map of Barcelona on your smartphone before you set off, just in case!
Opening hours:
The park and viewpoint are open 24 hours a day 7 days a week
Entry Fee:
FREE
Map