April has been another month of mixed weather. The first week of the month was a mix of sunshine and showers, pretty typical for this time of year. First thing in the morning you still needed a warm jacket then by midday you could be in shirtsleeves. It rained a bit but only in short downpours. I'd say that this is typical weather for April, which is normally one of the wettest months of the year.
By the second weekend of April the summer seemed to have arrived in Barcelona, even the locals were on the beach. Midday temperatures were generally in the twenties and I put away my North Face fleece jacket. The good weather lasted up until the 27th when temperatures suddenly dropped throughout Spain. The last few days of the month saw maximum temperatures between 12 and 15 degrees, grey skies and nearly continuous rain. Roll on May!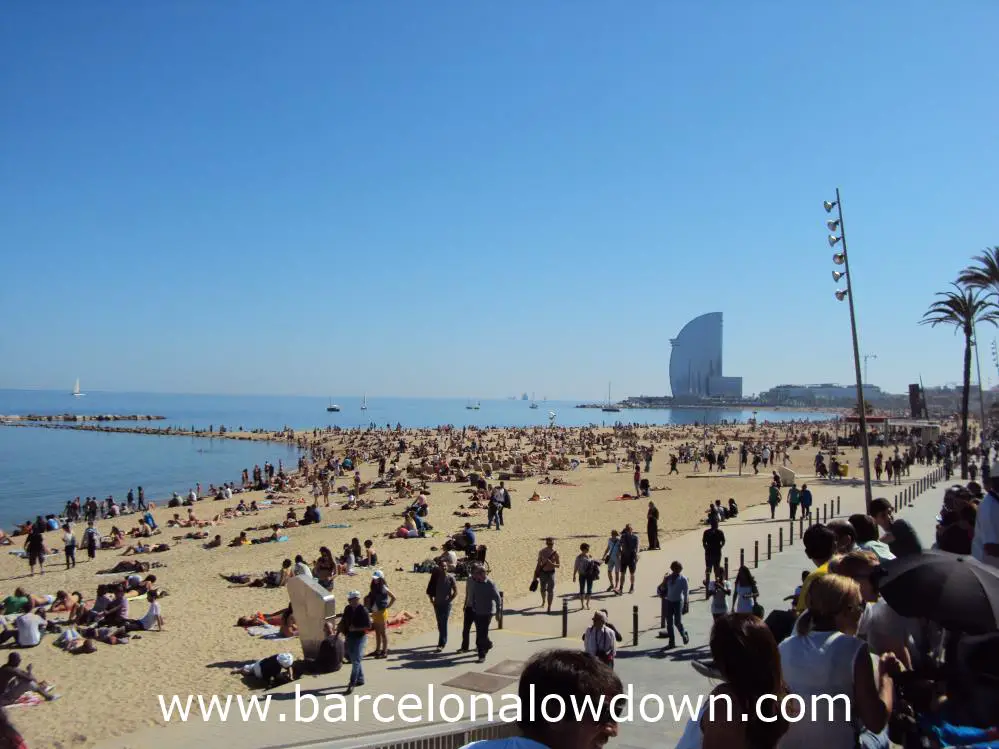 What to Wear in Barcelona in April
The first week of April I wore basically the same as I had during March; my Gore-Tex / fleece Jacket and jeans in the morning then at midday either a jumper or t-shirt.
The temperatures then rose considerably and it seemed like summer was here. I started wearing a denim jacket on the way to work in the morning and carrying sunglasses instead of an umbrella. At the weekends I was generally in flip-flops and a t-shirt at midday and there were people sunbathing on the beaches. It really seemed like summer was nearly here.
Then at the end of the month the weather took a turn for the worse. For the last few days a waterproof jacket, shoes and an umbrella have been the order of the day!
In April you really have to pack as if you were going for a year! By this I mean that you might be lucky and spend your entire stay sunbathing. On the other hand you could face rain and cool weather. So it's best to bring waterproofs, a fleece jacket, a jumper, shorts, sunglasses, flip-flops, shoes a hat and factor 30 suntan cream.