The weather in December has been pretty mild with daytime temperatures between 10 and 16 degrees Centigrade. It has been mostly dry with a mix of blue skies and overcast.
Two or three days were stormy with strong winds and heavy rain. Apart from that the only rain was a few light showers. Night time temperatures have generally been about 5 degrees lower than during the day.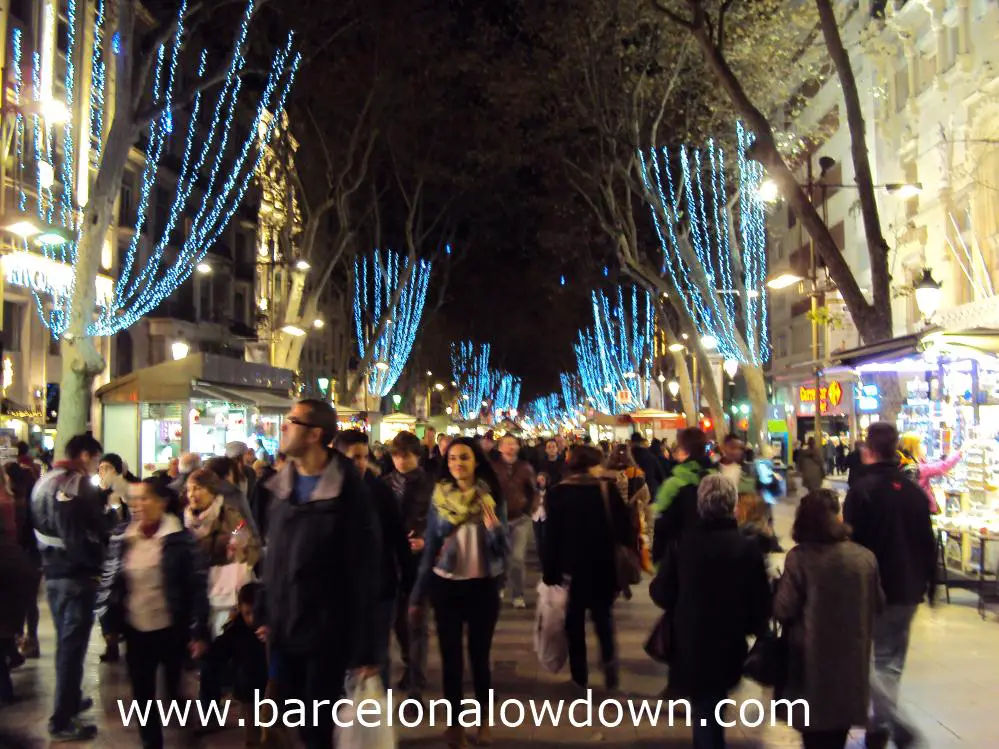 What to Wear in Barcelona in December
If you visit Barcelona in winter it's best to dress in layers. It can be quite chilly first thing in the morning and in the evening meaning that you will need a warm jacket or coat.
By midday, when the sun comes out, you will often be warm enough in just a jumper or sweatshirt. Other days you will need to wear a jacket throughout the entire day.
Remember that Barcelona is on the coast and that high humidity can make it feel colder than you would expect.
This month I have mostly been wearing a Gore-Tex & Fleece jacket with a light jumper, jeans and either trainers or Dr. Martens boots. Some mornings a scarf, hat and gloves could also have been a good addition. At midday I've often been out and about in just a jumper and jeans.